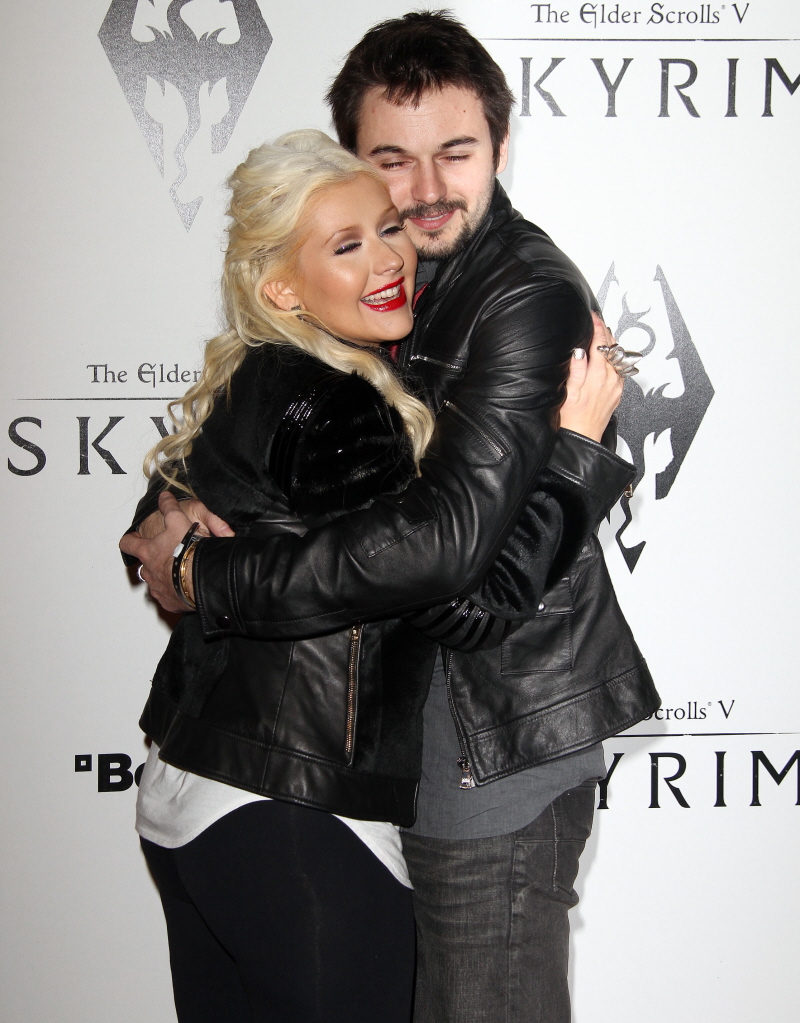 I can't even imagine what Matthew Rutler's life is like right now. A few years ago, he was just a production assistant in LA, enjoying his early 20s, perhaps living paycheck to paycheck. He goes to work one day on Burlesque, and suddenly Christina Aguilera is leaving her husband and she moves Rutler into her house and he becomes part of her entourage of sycophantic yes-men. Perhaps Rutler is even the most important part of her entourage – he's in change of making sure his girlfriend wears pants in public (he fails at that job sometimes), he's in change of driving his girlfriend home every night after she gets hammered at random bars (he failed there too), and what else? I guess they have sex too. Although I imagine it's a mess, both literally and figuratively. A whirl of orange foundation, clown lipstick, booze, bleached wiglets, chicken wings and sadness. But maybe Christina is a better lover than I'm giving her credit for – she seems like a void of narcissism, and sometimes "egotistical" makes for a good lover.
Anyway, the rumor going around In Touch Weekly is that Rutler wants to marry Christina, and Christina wants to marry Rutler, but as of yet, no one has actually proposed.
Christina Aguilera is so anxious to marry boyfriend Matthew Rutler that she's preparing to pop the question herself. Indeed, Christina, 30, has not been shy about telling friends and family that she and her beau are definitely getting married.

According to friends of the couple, "She makes jokes about him proposing all the time in front of him. He gets a little embarrassed, but it's obvious they've talked about it. It's coming soon. She wants to start over and thinks that asking him to marry her is the way to start."

But another friend says Matthew, 26, may actually beat her to the punch. He wants to propose over Christmas but he's scrounging for money to buy her a rock. Unlike Christina's ex-husband, Jordan Bratman, Matthew doesn't have the funds to keep up with Christina's lifestyle or extravagant tastes.

"He wants to buy her a major diamond, so he's saving his pennies," a friend said. "He's going to propose this year, even if he has to buy the ring on credit."
[From In Touch Weekly, print edition]
I don't have a problem with a lady proposing to her dude, but let's just call this what it is – a rich, boozehound diva wanting to marry the guy that cleans her up when she's had too much of the sauce. We don't have to put a bow on it. Christina should buy herself a gigantic diamond and order Rutler to propose to her. That's how Jessica Simpson did it, right?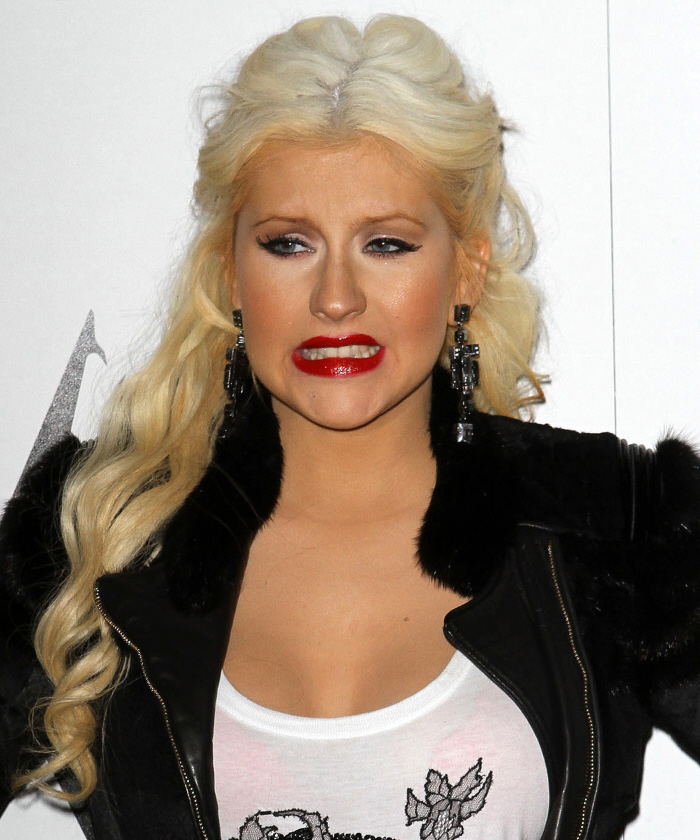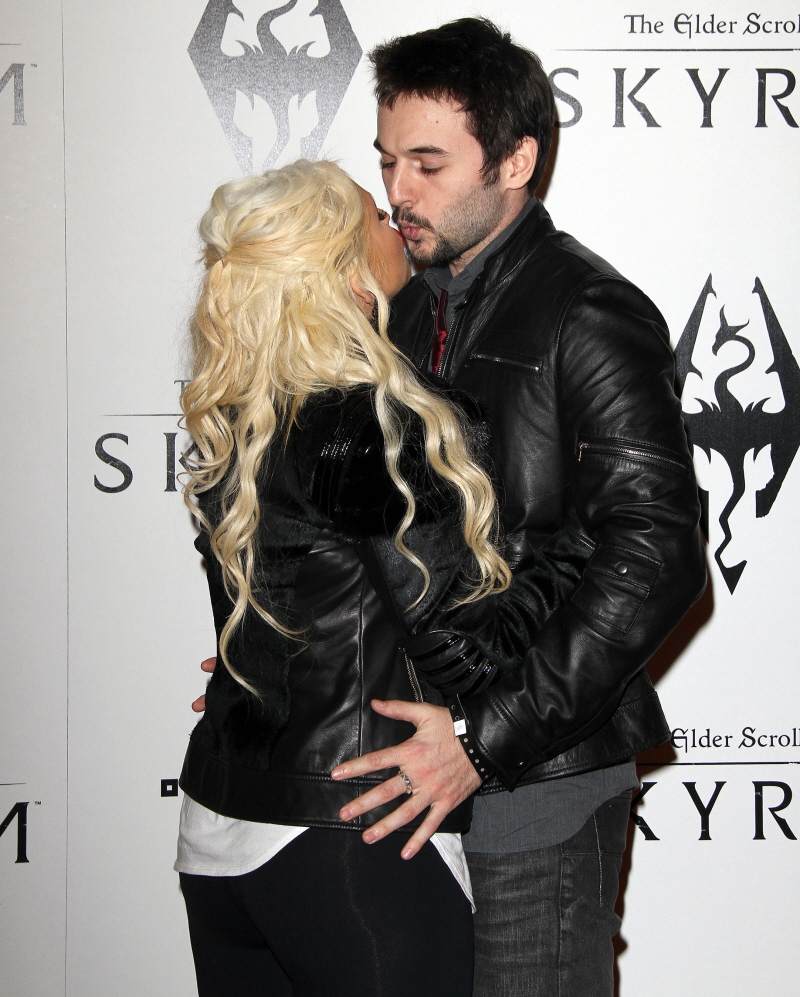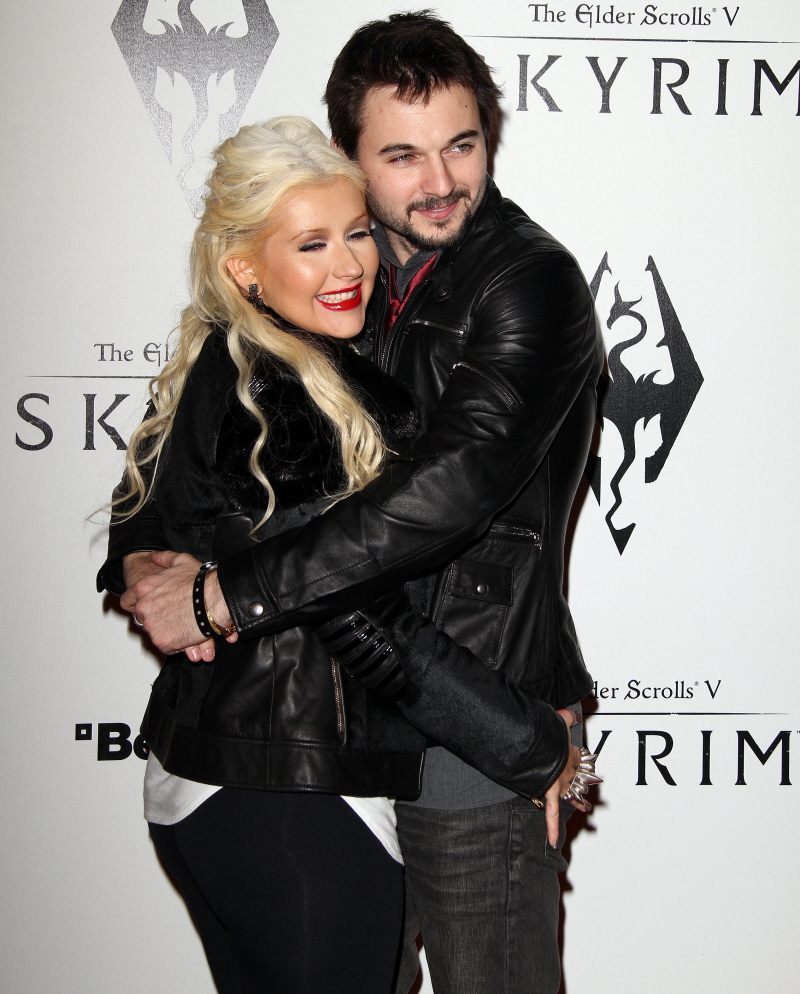 Photos courtesy of WENN & Fame.