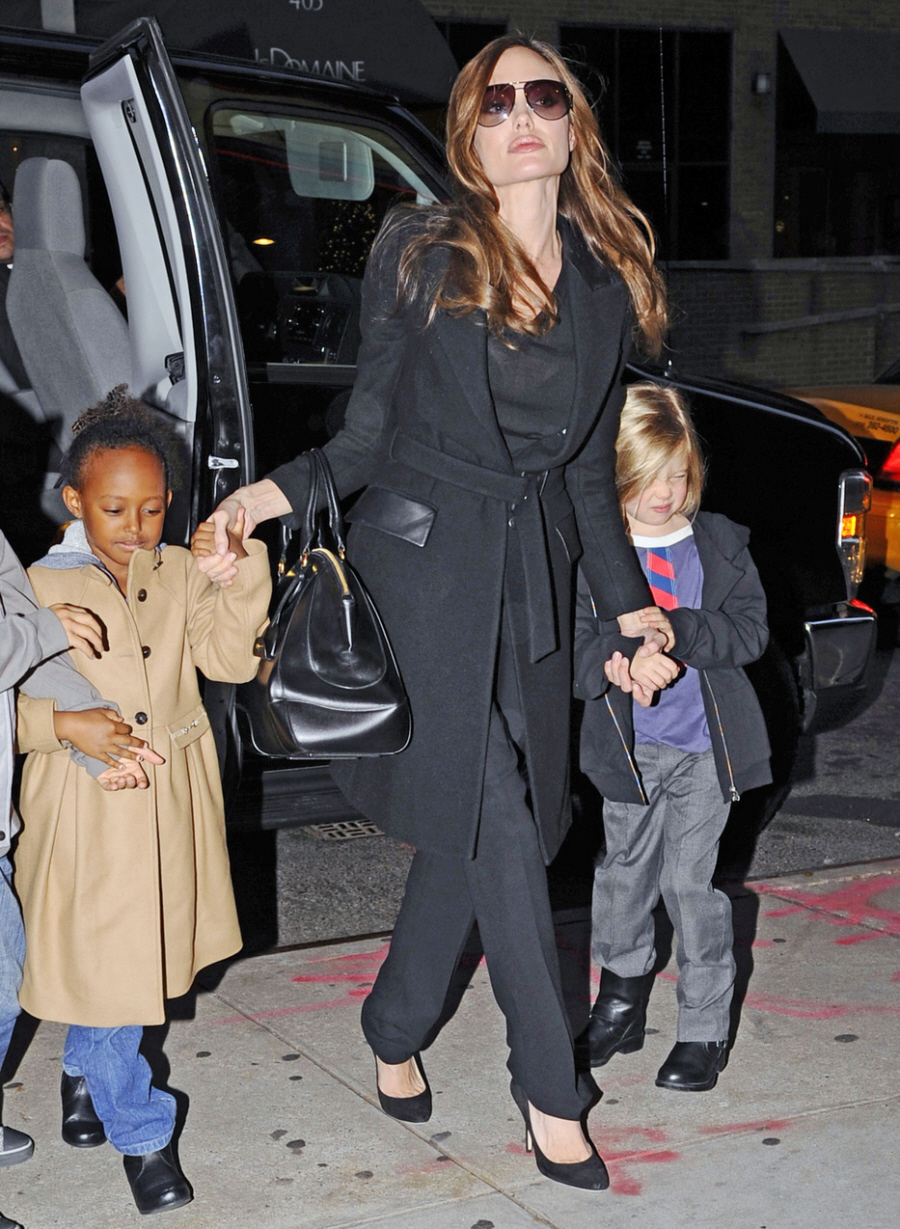 Here are some new photos of Angelina Jolie taking three of her kids to see The Muppets in New York City. I guess only Shiloh, Zahara and Pax wanted to see The Muppets? Maddox was all, "I'd rather see Arthur Christmas, y'all. I'll sit this one out." And Vivienne and Knox are too little for Muppet movies, I suppose. I don't really have much to say about these photos – Angelina looks pretty, and it's totally unnecessary for her to be wearing shades, considering it's dark out. I love the body language of Zahara and Pax, though – Pax is wearing a shark mask, and he must not be able to see, so Zahara is all, "I'll show you the way, my brother."
Meanwhile, Angelina Jolie is getting sued in federal court. Croatian journalist James J. Braddock claims that Jolie "stole" the story for her film In the Land of Blood and Honey from an article (and book) he wrote about a woman who was subjected to rape in a POW camp.
Angelina Jolie is being sued for allegedly stealing the story behind her new movie, In the Land of Blood and Honey, RadarOnline.com is exclusively reporting.

In legal documents filed in federal court obtained by Radar, Croatian journalist and author James J. Braddock (aka Josip J. Knezevic) says an article he wrote and published in 2007 is the basis for the film, which was written and directed by Jolie.

The film is a fictionalized account of an unlikely love story between a Serbian soldier and a Muslim woman during the Bosnian War. Brad Pitt was often on location when Angie was working, taking photographs of her at work.

As an example of the similarities between the story he published and the storyline of the film, the lawsuit states:

"The Subject Work's main female character is subject to continuous abuse and rape by soldiers and officers in the camp. In addition to being raped continuously by soldiers and officers, she is forced to become a servant at the camp headquarters, a duty assumed by very few of the captives. The Motion Picture's main female character is also subject to continuous rape by soldiers and officers in the camp and subsequently becomes a servant at camp headquarters."

Braddock has also named GK Films, the L.A.-based production company which financed and is releasing the film, and several other entities.

He's demanding a jury trial asking the court to award him damages.

In the Land of Blood and Honey opens December 23.
[From Radar]
This guy has a website too, and a really long essay about Angelina Jolie and how she just stole everything from him – go here to read his rather insane rant. God knows, I'm accused of playing favorites when it comes to Angelina (it's true – she's one of my favorites), but this guy doesn't seem to have much of a case, by his own admission. He claims that Angelina took his articles and books and CHANGED them into a "banal love story… that would be impossible during the war…" Which means that she didn't copy his story, she created her own story which is set partially in a POW camp. This guy doesn't OWN the concept of POW camps. He also doesn't help his case by claiming that Angelina is just like a Serbian aggressor in 1992. It seems like this guy is just pissed off at the world and hoping that Angelina will just shell out some hush money.
Angelina is in New York ahead of the premiere of In the Land of Blood and Honey, which will be happening this week. Will Brad be there? What will she wear? Will she field questions about this lawsuit?
UPDATE: Angelina covers the new issue of Newsweek too, via ET: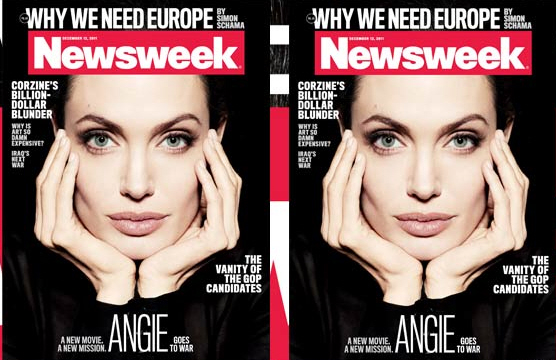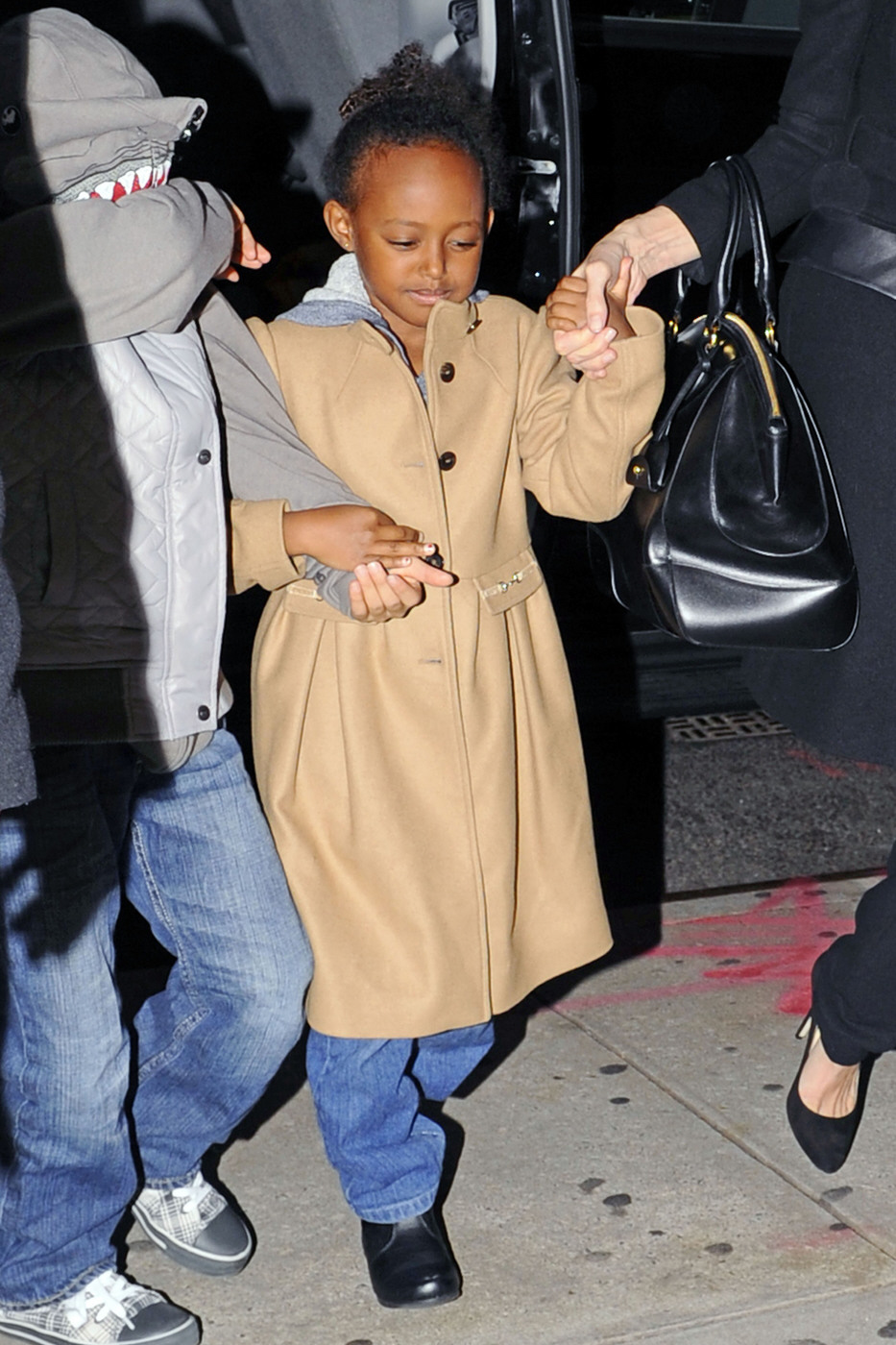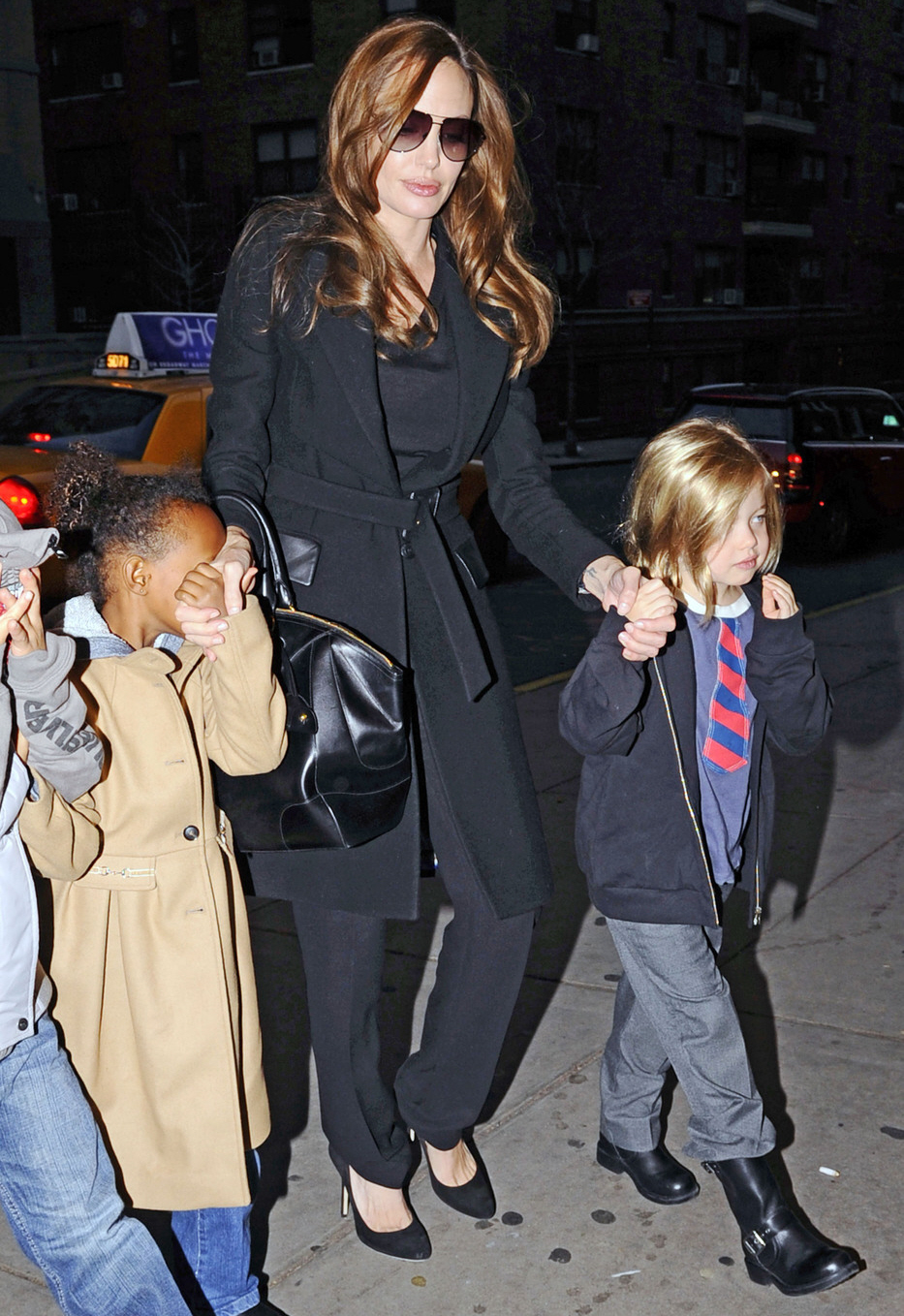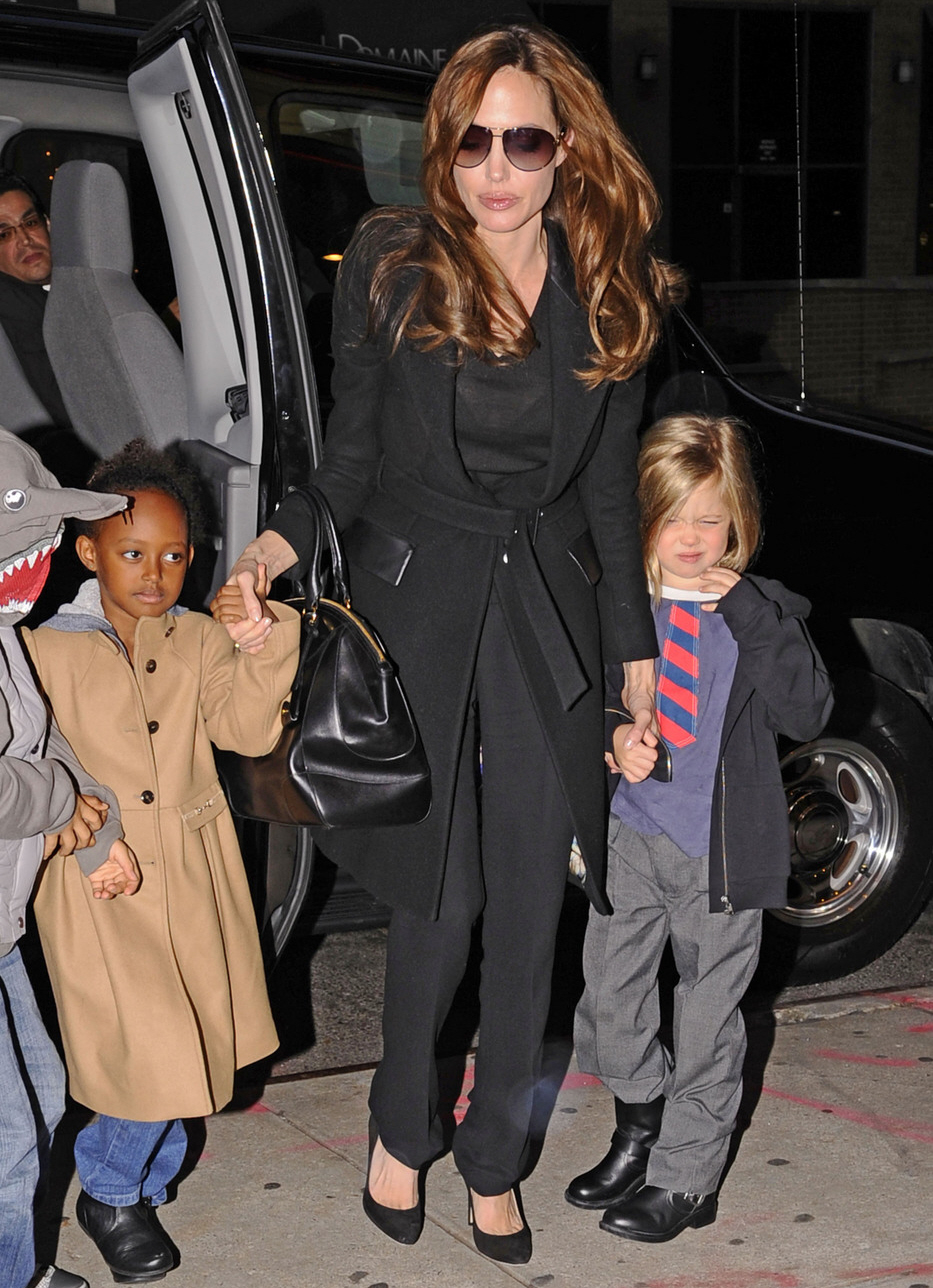 Photos courtesy of Pacific Coast News.