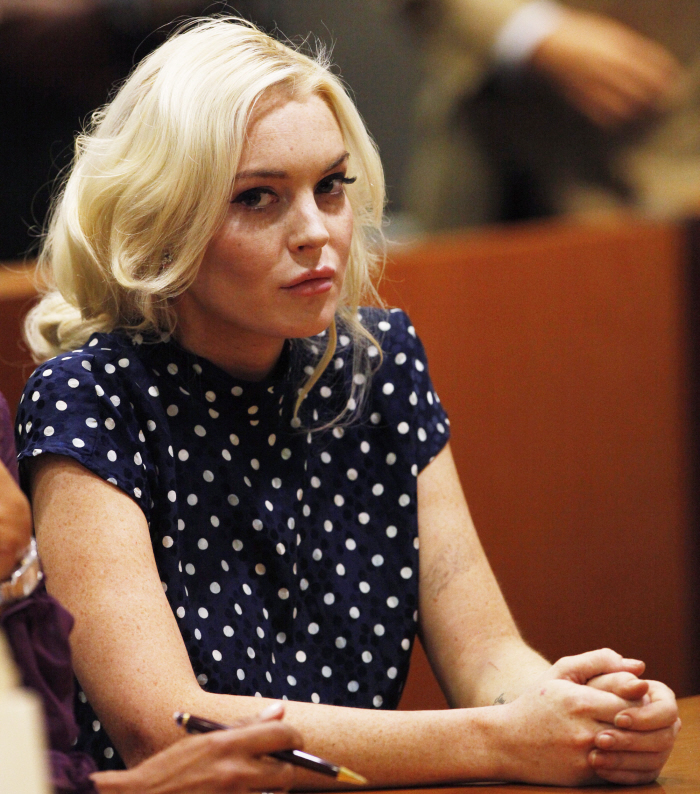 From what I understand of British television, the show Celebrity Big Brother is a favorite piece of inelegant trash. Various C and D-list celebrities live together in the same house for a few weeks, and are filmed constantly, 24-7. Then the celebrities are voted off by… the public, I think? Tara Reid did the last season of Celebrity Big Brother, and she was one of the first voted off. That should tell you everything you need to know.
So, the rumor going around the British press today is that Lindsay Lohan may be joining the newest Celebrity Big Brother cast. Producers claim she's "close to signing on" but…? What about her probation? What about the judge's order that she shouldn't leave the country? Is this the kind of "work" that the judge will allow?
Hollywood bad girl Lindsay Lohan is being lined up for a fate worse than jail… Celebrity Big Brother. The wild-child actress is ­considering a megabucks deal to appear on the Channel 5 reality show – if US courts allow her to leave the ­country.

Lindsay, 25, sees further incarceration, this time in a house with a bunch of celebs, as the perfect way to relaunch her career after FIVE stints in prison. Producers have flown to LA to meet the Mean Girls star. And they've already started shooting background footage of her in preparation for the next show in January. But TV bosses are worried the deal could fall through because Lindsay still has a sentence to complete after her last brush with the law.

The former child model spent four-and-a-half hours behind bars last month for violating a probation order imposed in 2007 after she was jailed for two counts of drink- driving. But she also has more than a month of community service to complete, which involves cleaning a Californian morgue.

Celebrity Big Brother executives hope to persuade the courts to let the troubled star come to Britain, arguing that the show will help her get her life back on track.

A TV insider said: "Lindsay would be an absolutely amazing signing for us. She's a Hollywood A-lister and everyone knows about all the trouble she's been in. She's a fiery character too, so there are sure to be a some major clashes with other celebs if we get her in the house."

The insider said Channel 5 chiefs were doing "everything possible" to make it happen.

"We want this to be the best Big Brother ever," said our source. "So we hope that the courts will make a special allowance in this case. There aren't many more controlled ­ environments than the Big Brother house."
[From The Mirror]
I'm going to go out on a crack limb here are say that even if the probation department, the judge and the entire state of California thought it was a good idea for LL to participate in this, she still wouldn't. I will barely give LL credit for anything, but I think even The Cracken knows that this would be an unmitigated disaster, and that she should never EVER be filmed 24-7. Where could she do drugs? Where could she snort vodka? How would she get away with her crack lies and delusions when there was video evidence of what really happened? Well, the money would have to be really, really good for LL to even consider it.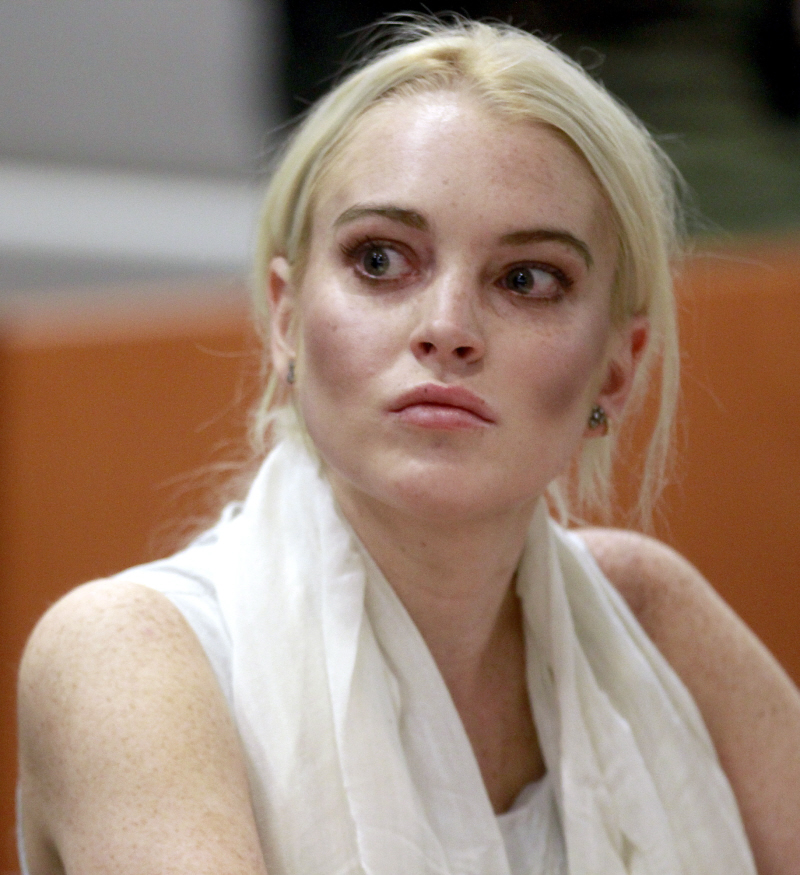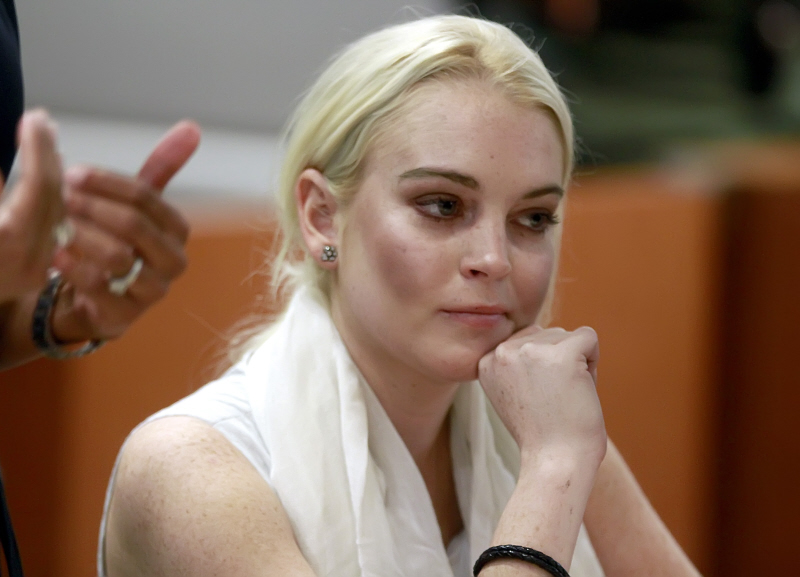 Photos courtesy of WENN.