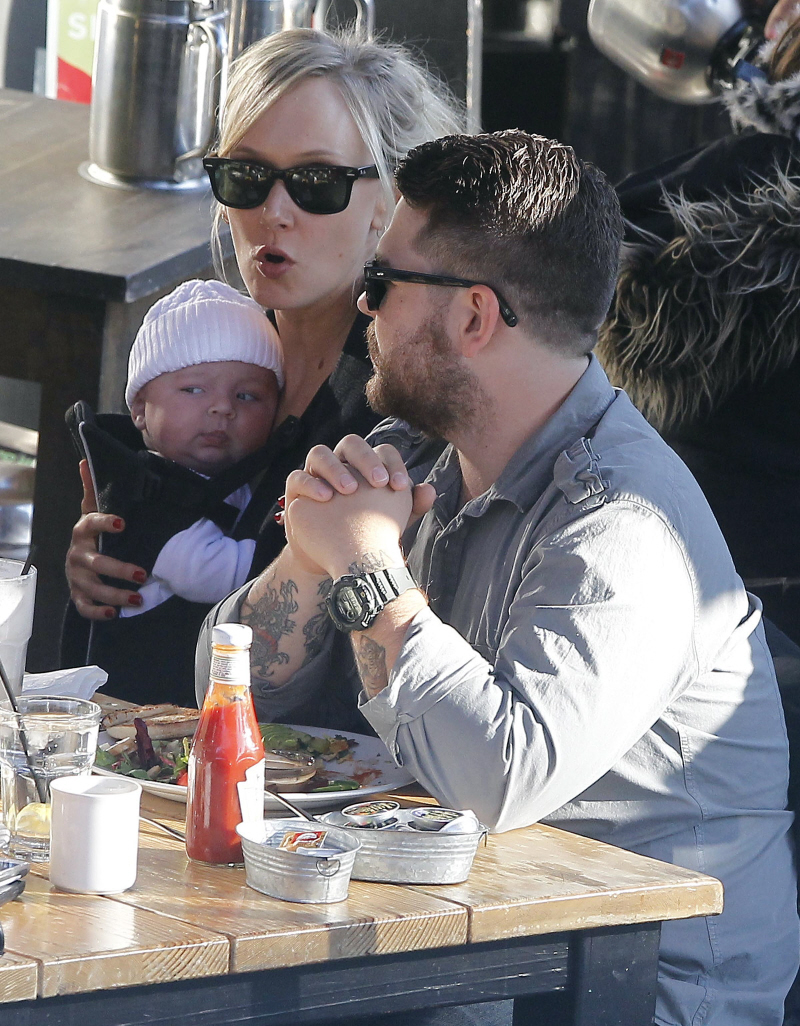 These are some photos of Kimberly Stewart and her baby Delilah over the weekend. As you remember, Delilah's daddy is Benicio del Toro, and Delilah carries her dad's name too – she's Delilah del Toro. I really don't care for that name, but I'm guessing it's difficult to find a girl's name that sounds good with "del Toro". Jenny del Toro? Sarah del Toro? Anyway, Kimberly already debuted Delilah in Hello Magazine in October, but these are some of the first "candid" photos of mother and child. Kimberly was having lunch with her ex-boyfriend (??) Jack Osbourne. That's weird, right?
He is about to become a father for the first time after announcing that his fiancee Lisa Stelly is pregnant with their child back in October. So it's not surprising that 25-year-old Jack Osbourne is seeking as much advice as he can about parenthood. And it appears the reality star has turned to his friend and former flame Kimberly Stewart for some tips.

Kimberly, 32, of course, gave birth to her first child, a daughter named Delilah back in August. Delilah's father is Hollywood actor Benicio Del Toro, whom Kimberly fell pregnant too after the pair had a short romance last year.

Jack dined with Rod Stewart's daughter and her three-month-old bundle of joy at Toast cafe in Los Angeles. The former couple sat side-by-side at their table, with Kimberly nursing the adorable tot in a baby carrier strapped to her front.

Little Delilah slept like an angel and kept snug in a tiny pink beanie, as the former couple caught up and no doubt talked all things babies. Jack and Kimberley dated in 2003 until 2004, but the couple continued to remain close friends.

Kimberly, who used to be known as one of Hollywood's most notorious party girls has since done a complete 360 since the arrival of Delilah by relishing in her new role as a doting mother. The statuesque blonde also appears to have shed all of her baby weight, looking super slim in a pair of ripped denim jeans, which she paired with a black woolen coat.

Despite Benecio, 44, and Kimberly splitting soon after Delilah was conceived, the actor is determined to be a prominent part of the little girl's life.

Kimberly told Hello! magazine: 'The whole family, including Benicio, was at the hospital and my mom and Benicio were in the delivery room with me. Benicio's very involved; he and Delilah have a very special bond.'

Kimberly admitted she had named her daughter after Tom Jones's 1968 song Delilah.

She enthused: 'I named her after the Tom Jones song, as I'd always loved that. She definitely looks like her dad, but she has my legs and eye colour.'
[From The Mail]
I have no memory of Kimbo and Jack as a couple. Did that really happen? Well, whatever. I'm glad that Kimberly seems to be taking herself out of the famewhore game for now, and that she and the baby aren't being photographed constantly. I'd still love to know the arrangement Kimberly and Benicio have – is he shelling out money? How often does he visit? Is Kimberly still in love with him?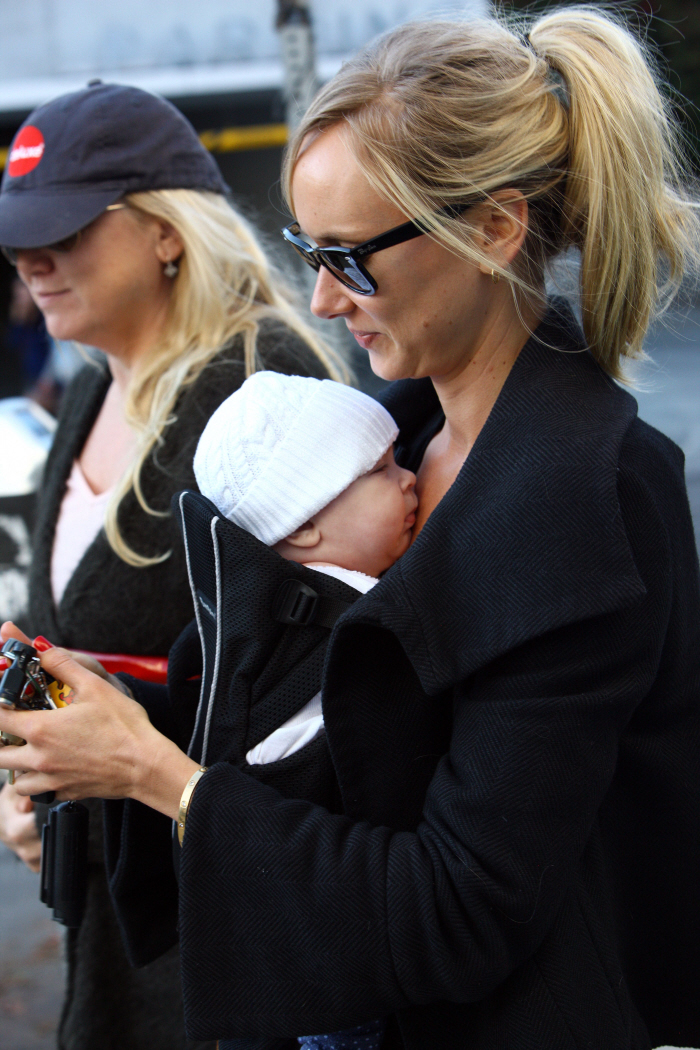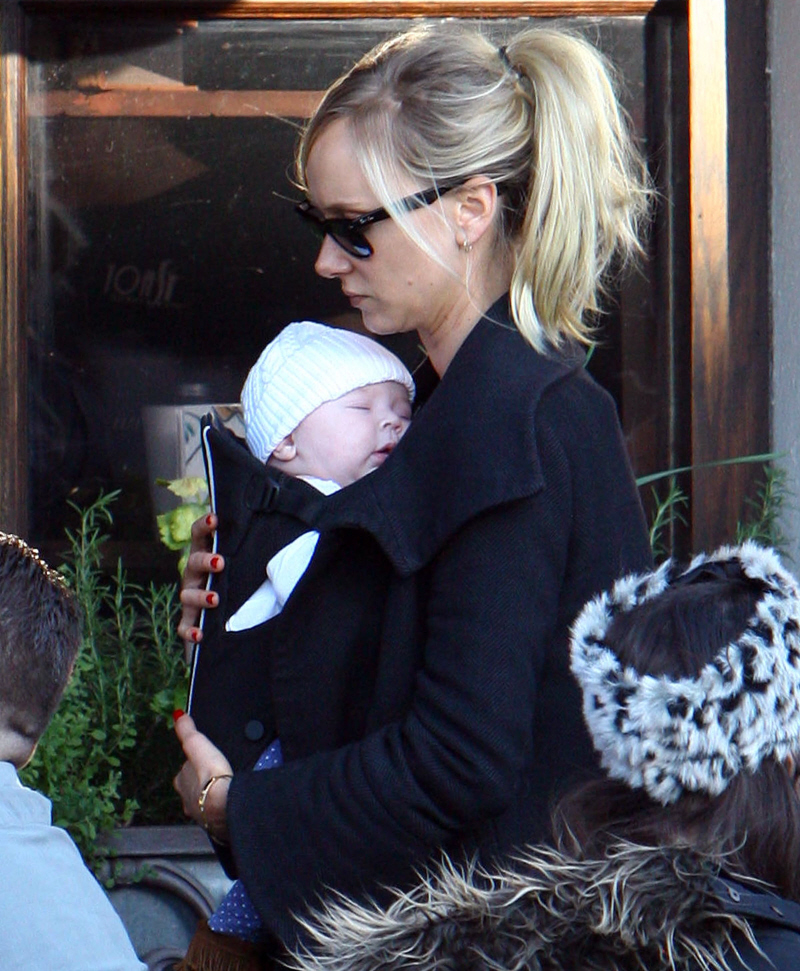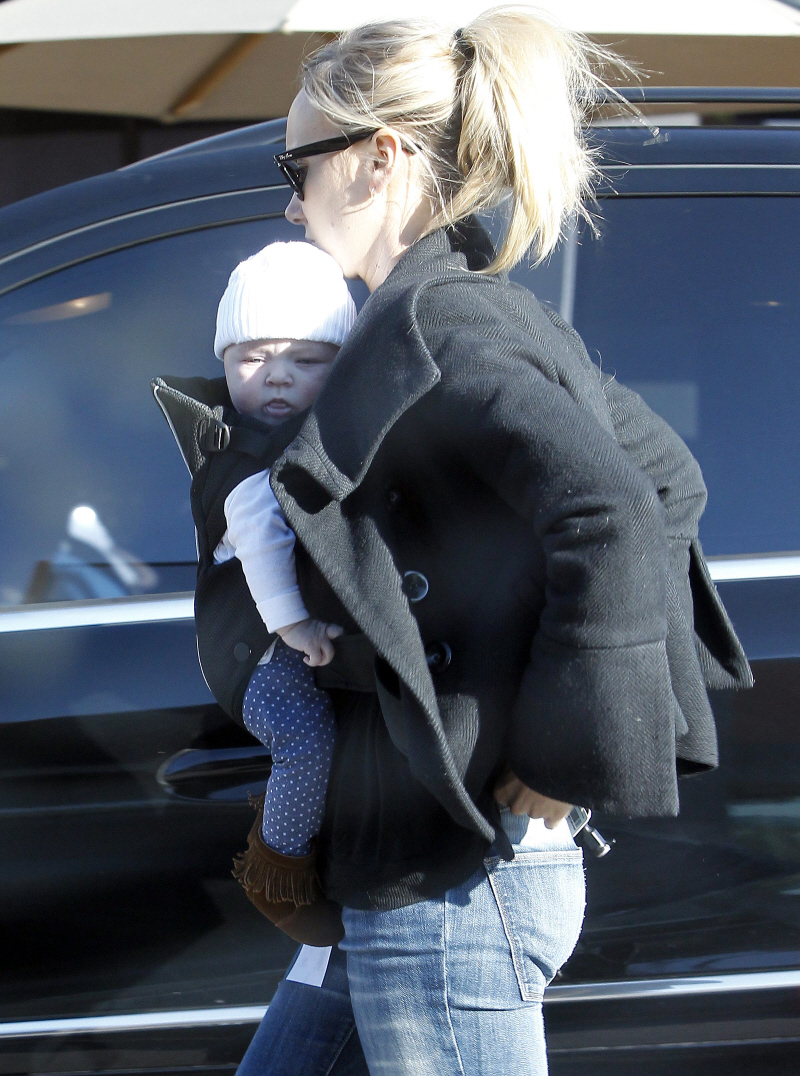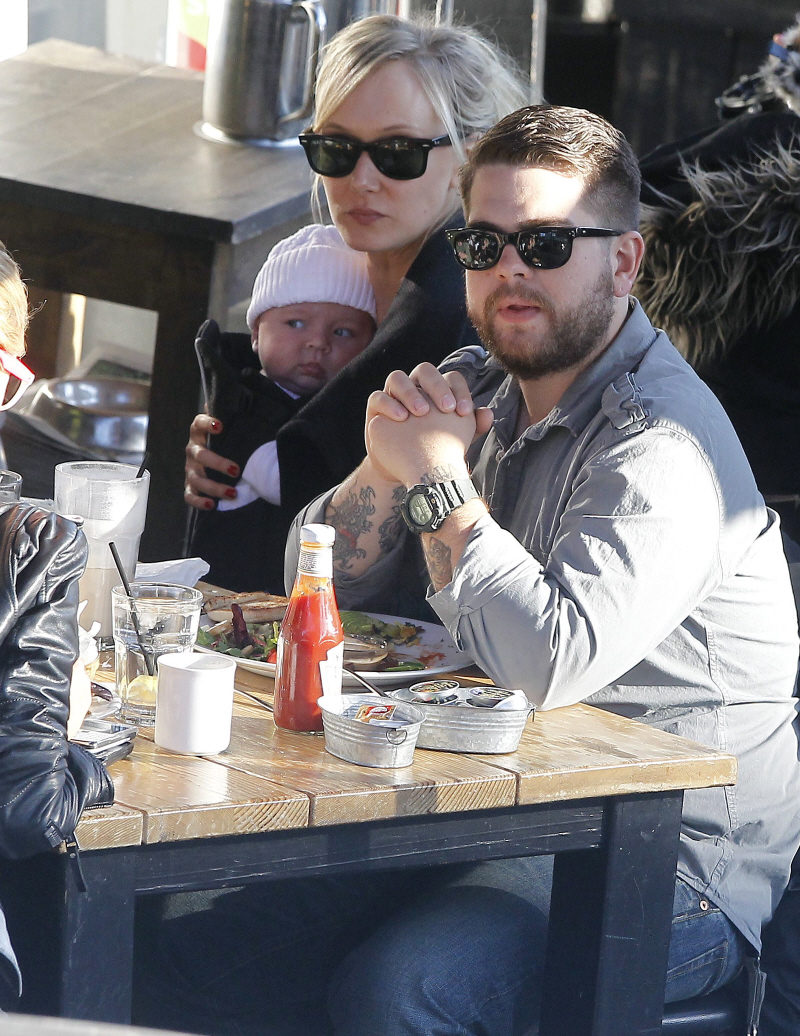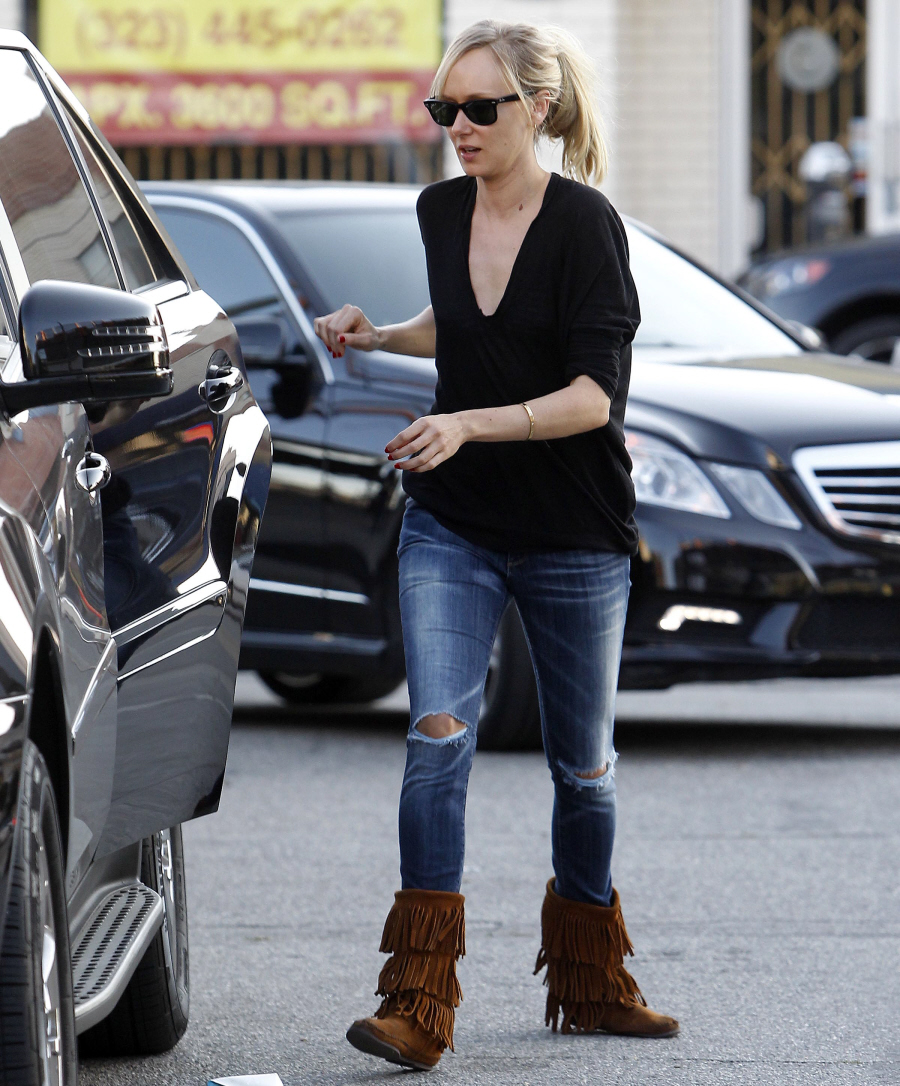 Photos courtesy of Fame.