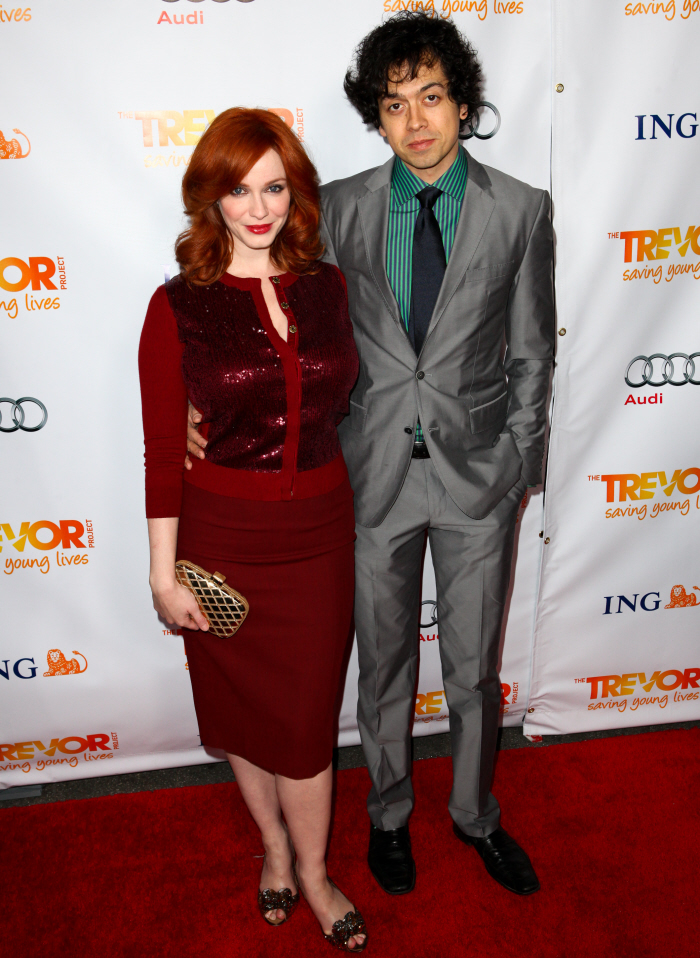 Earlier this morning, I covered LeAnn Rimes and Eddie Cibrian's appearance at the Trevor Live event, which benefited The Trevor Project. These are more photos from the event. Let's start with Christina Hendricks in this red/burgundy ensemble. Are you happy, boob-hating bitches? She's covered up. Everything is in its place, her glorious rack isn't falling out. BOOB HATERS. No, really, she looks nice. I don't mind redheads in red, although I think maybe the look would have been slightly better with a lighter lip color. I also love her husband, The Nerd King of Hollywood. I wonder how much respect he gets for marrying such a bombshell?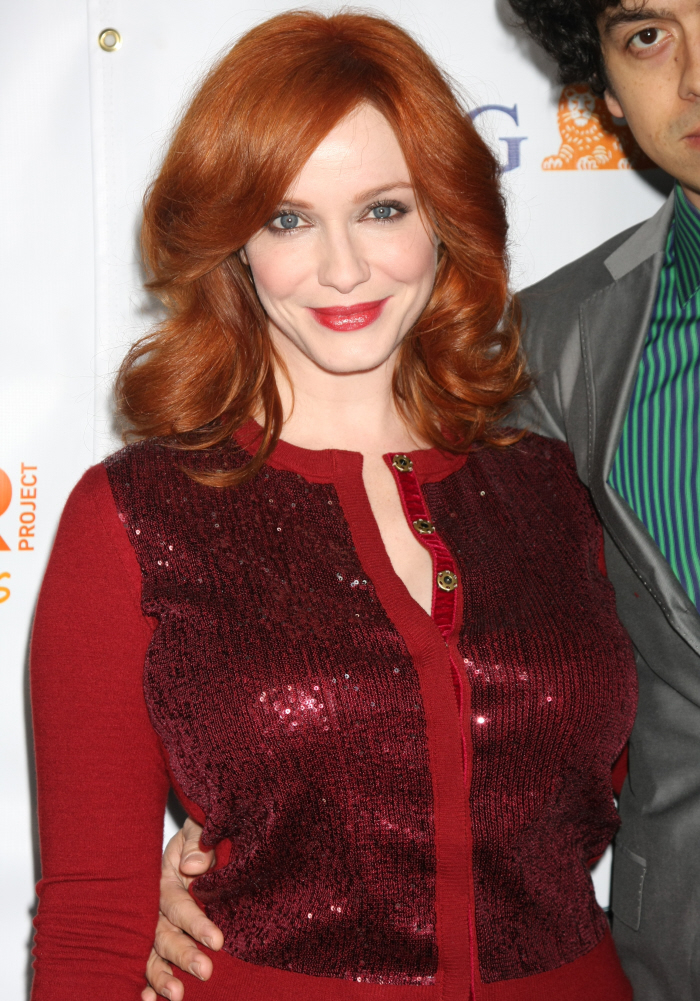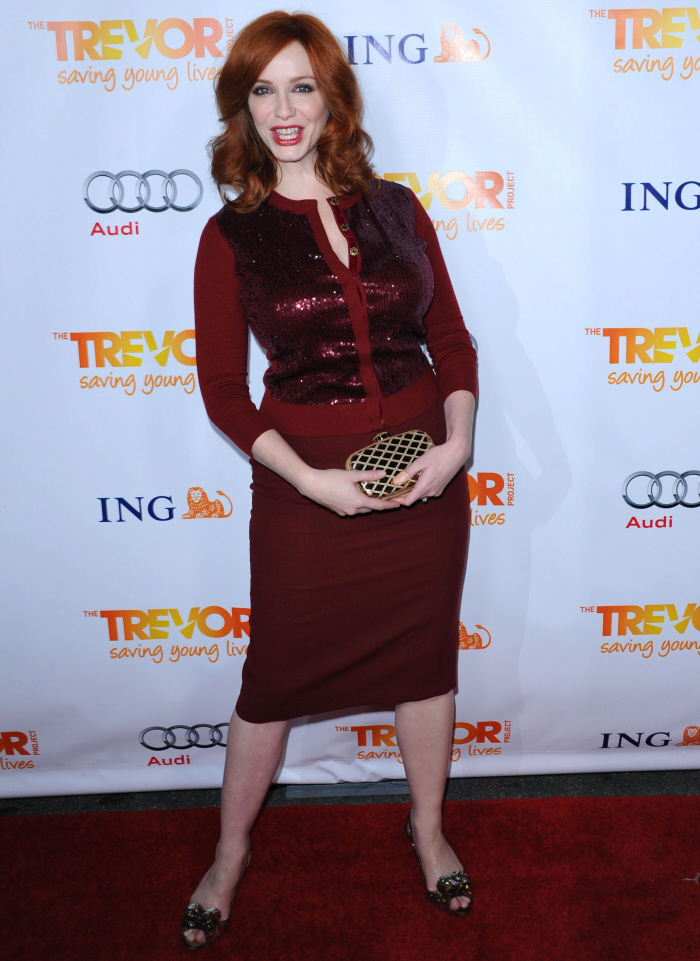 In closeups, Fergie looked kind of crazy and cracked-out, but I suspect it's mostly the makeup and the lighting. As for the dress… hate it. Feathery crackhead.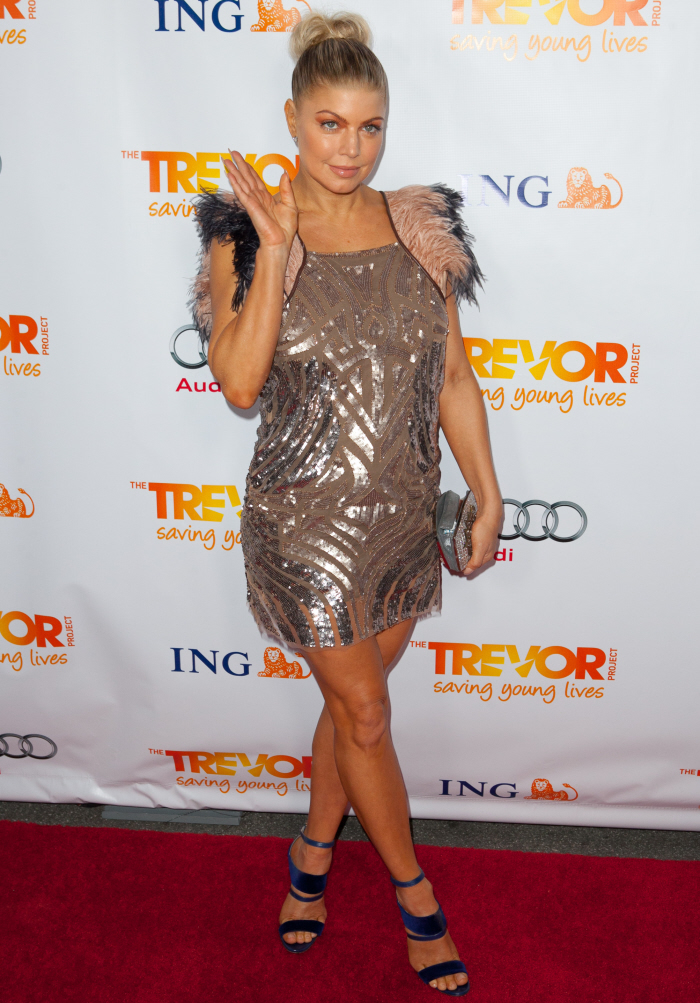 I approve of Julie Bowen's black leather sheath dress. It suits her, her hair is fine, and she's covering up everything that she needs to cover up.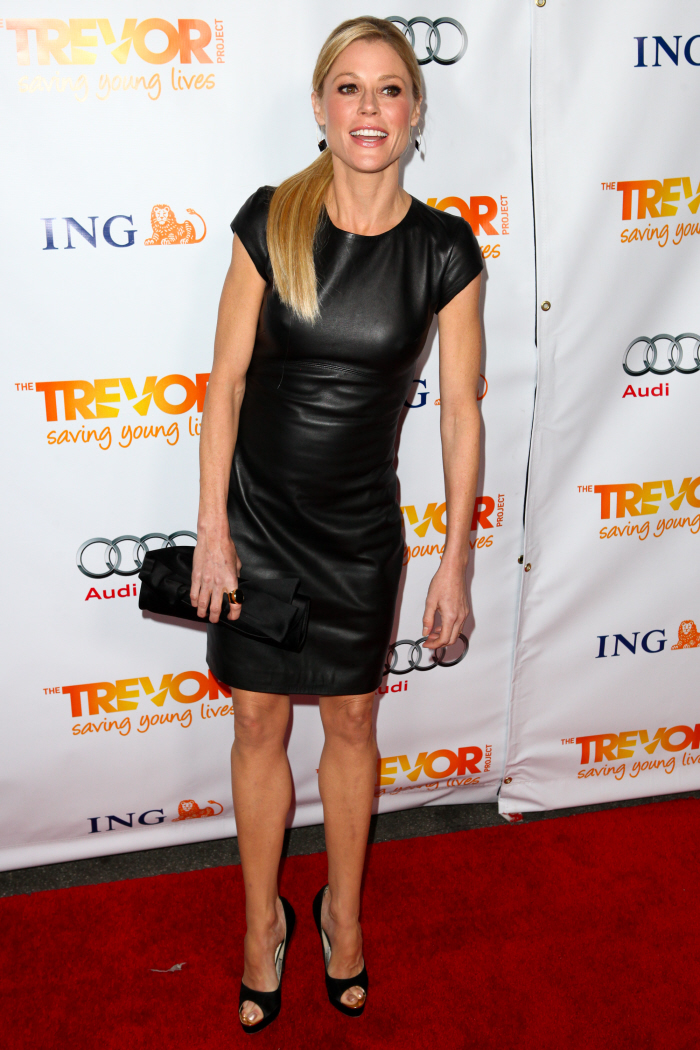 Matt Bomer – so pretty. White Collar comes back next month! HUZZAH.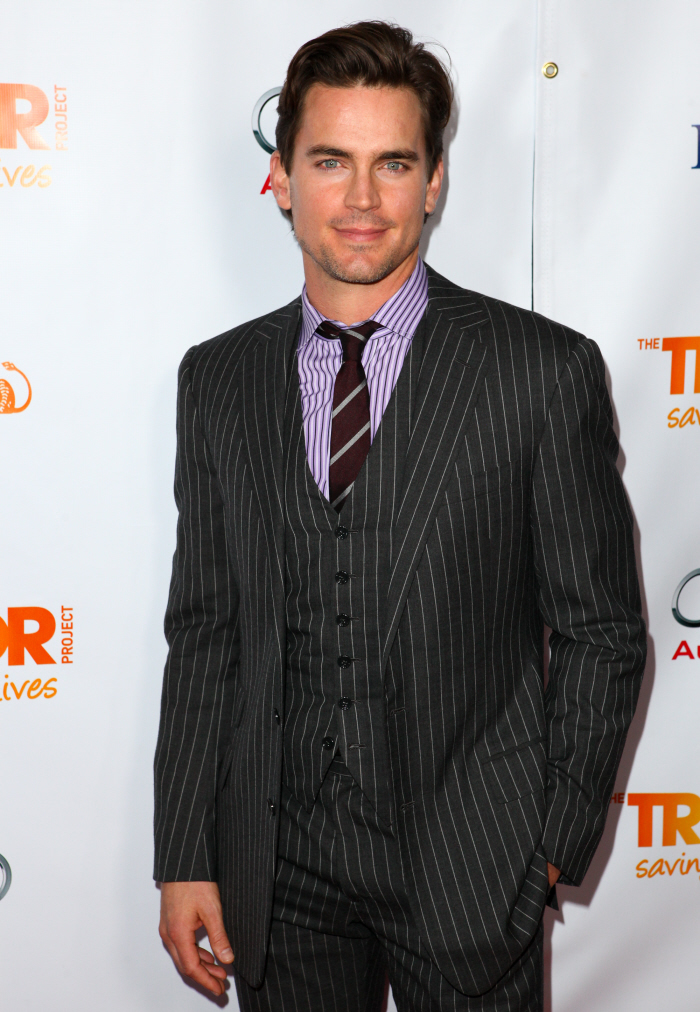 I like Amber Heard, the bitch can dress and she can work a red carpet, but I feel like this whole look was overkill. She didn't need to wear a gown to this event, and she didn't need to be so overdone with her hair and makeup. And for future red carpets, she shouldn't wear that much eye makeup – she doesn't need it.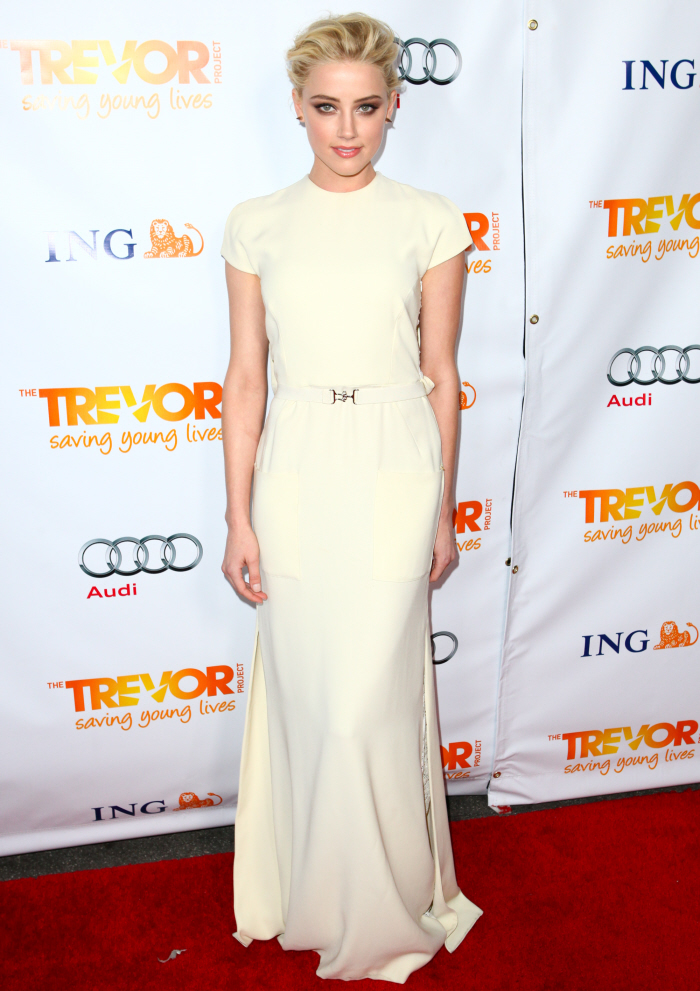 Photos courtesy of WENN.