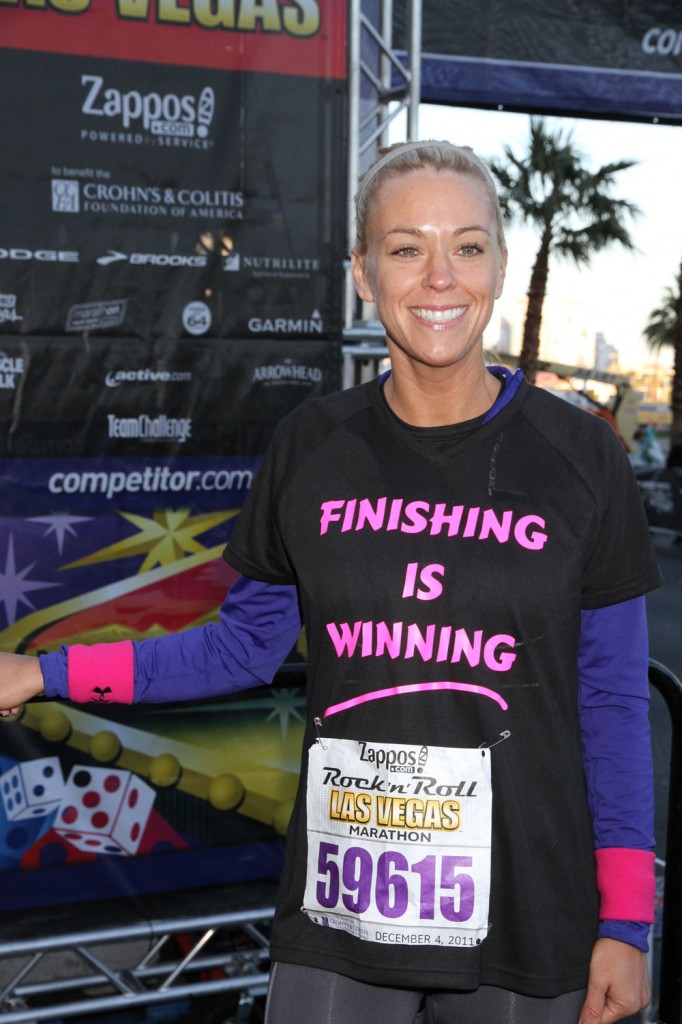 Kate Gosselin was looking stretched, pulled and buffed at the Vegas marathon over the weekend. She recently denied getting a face lift (just like she denied getting a boob job) but I think it's clear from the before and after shots that she's either lying or stretching the truth to suit her purposes. She may have lost weight and that's making her face look different although there's definitely something different about her eyes. Also, she is not very attractive without makeup. Here's more about Kate's big day. She did run a full marathon, so good for her?
Kate Gosselin ran her first marathon Sunday, a grueling 26.2 mile trek through Sin City in the Zappos.com Rock 'n' Roll Marathon at the Mandalay Bay Hotel and Casino in Las Vegas.

The determined reality star wore a black shirt that read "Finishing Is Winning," and spandex tights for the event that attracted more than 44,000 runners for two races — a full (26.2 mile) and half (13-mile) course.

Before posing for pics — including a shot with a pair of showgirls — the 36-year-old beauty took to Twitter to share some of her strategies toward keeping energized for the grueling trek.

"Eating lunch… Tiny blueberry scone, apple bran muffin and mac&cheese. Hoping for fuel from these fine carby foods! ," the athletic mother-of-eight tweeted to her 65,000+ followers Sunday, adding her "kids are having a marathon party at home while I'm actually running it."
[From Radar]
Oh poor Kate, she's running a marathon while her kids are partying. I would have been more impressed if she would have managed to stay home with them for three hours instead of barking orders for 20 minutes before leaving to go get a manipedi and a spray tan.
She's probably one of the only people who got paid to run, considering how many photos there are of her beforehand. Angie Everhart was the other big name there, so that tells you something. Oh and Kate's bodyguard boyfriend, Steve Neild was there too, but there's no word whether he ran too. I wonder if it was Steve's idea for Kate to mess with her face. He's the one who is said to have told her to get a boob job. Once her money starts running out is he going to stick around?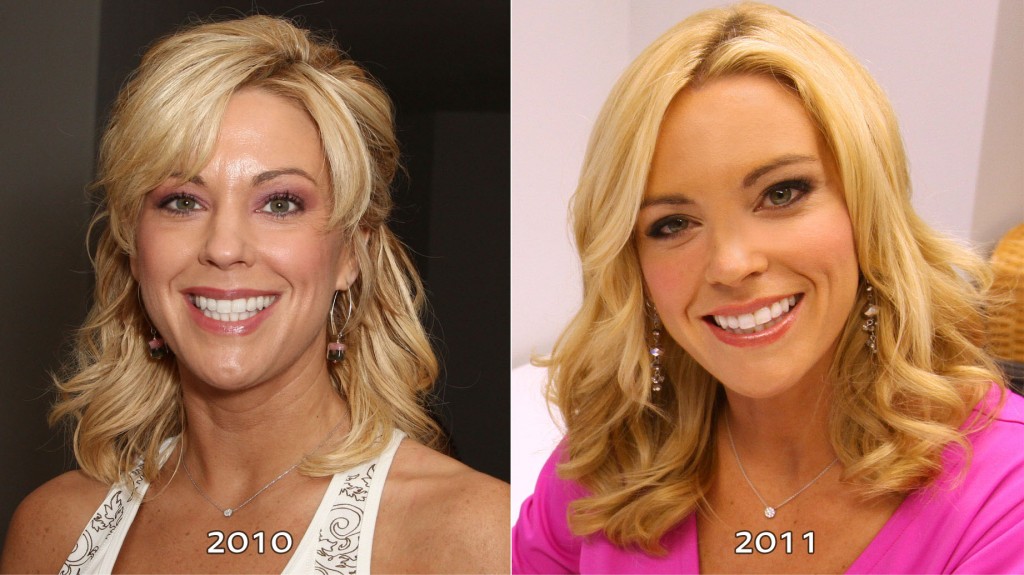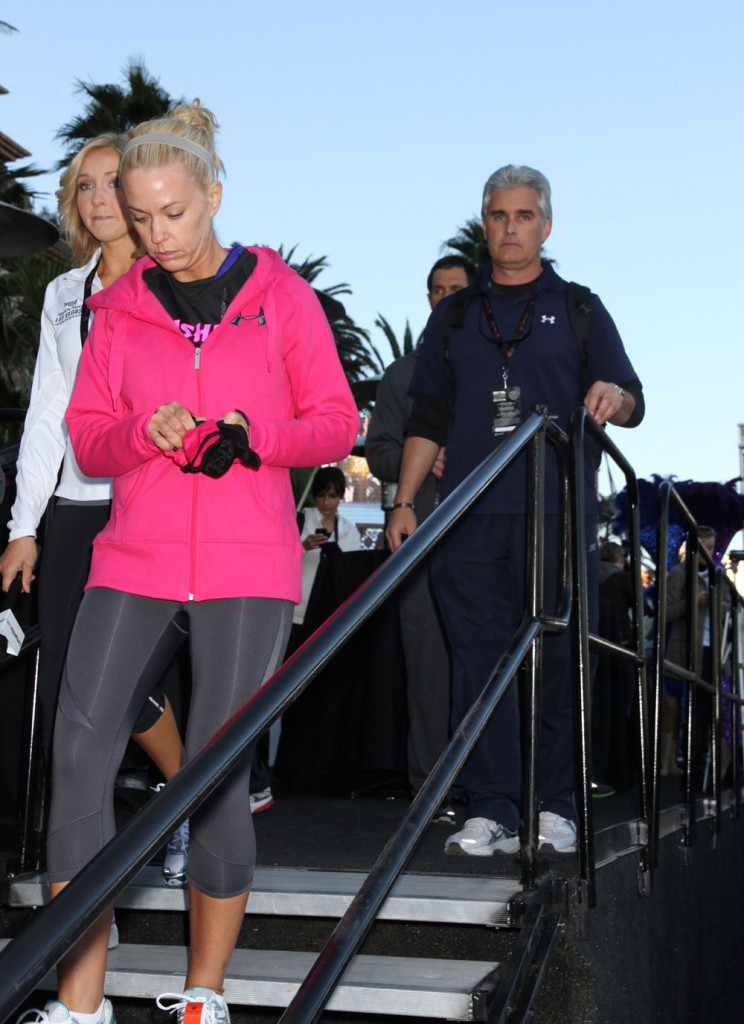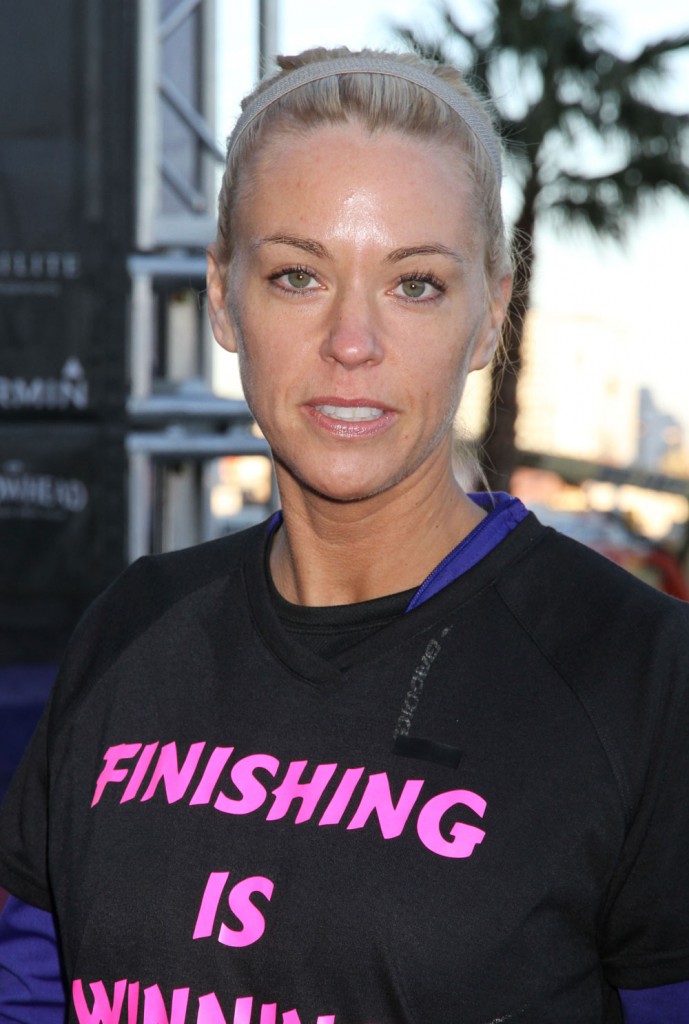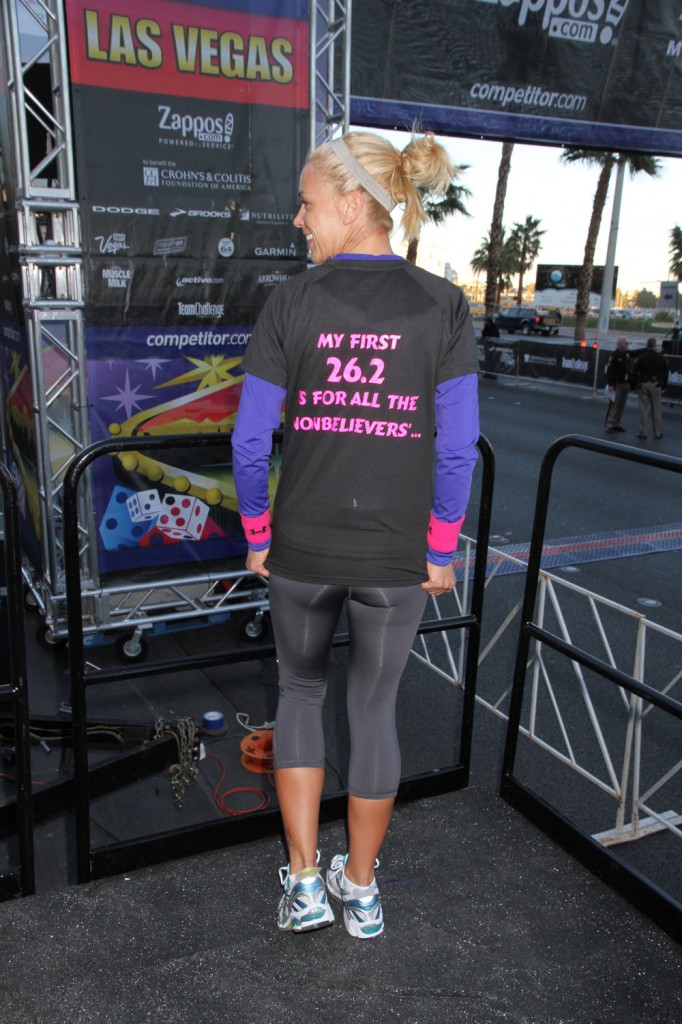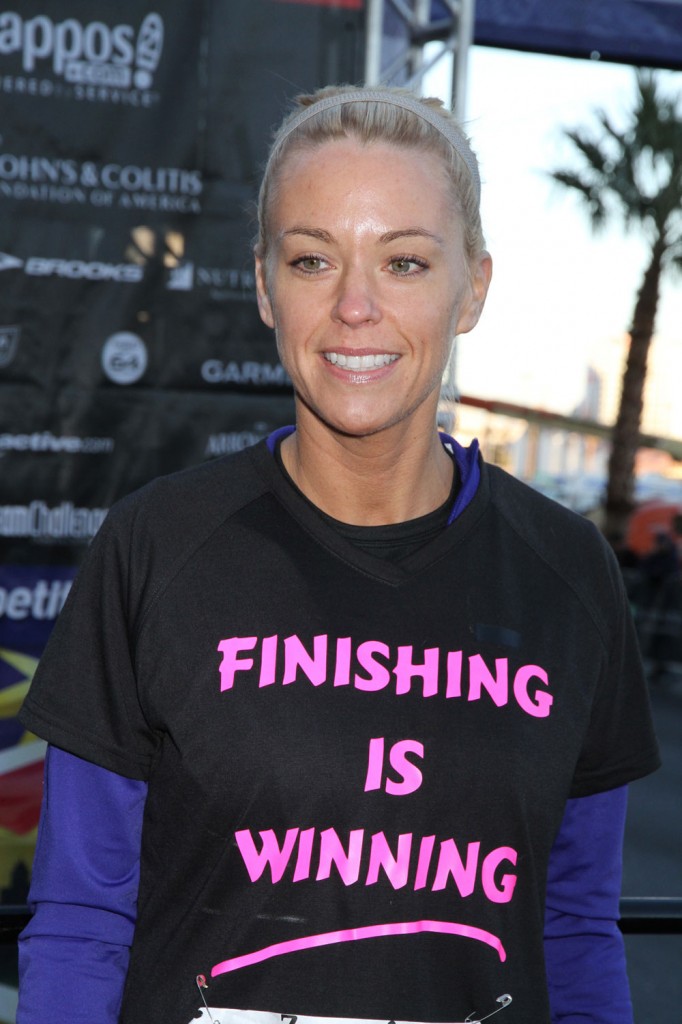 Photo credit: WENN and Fame