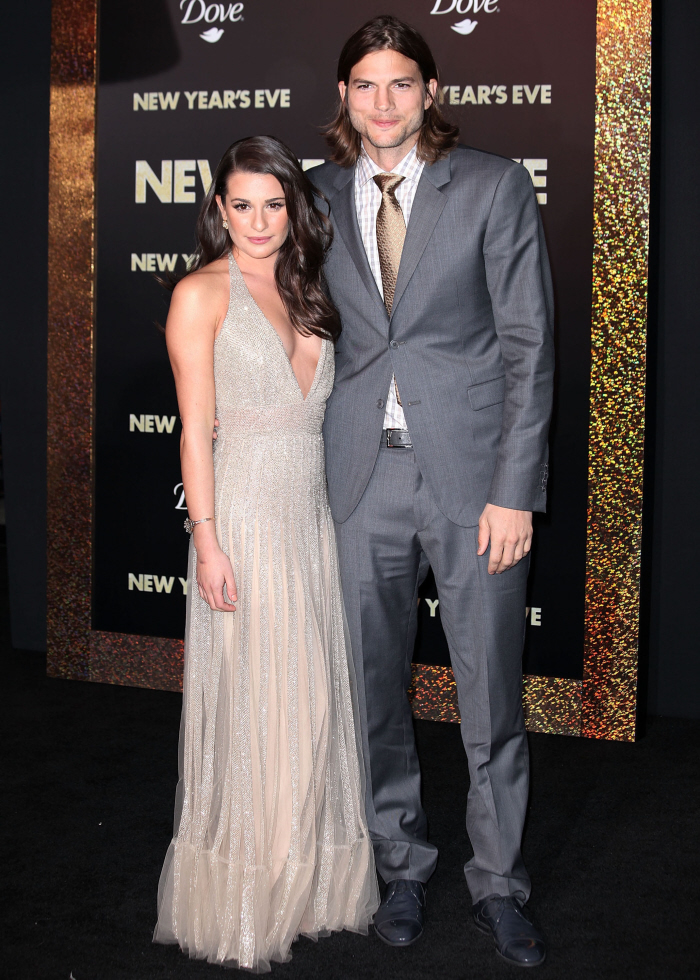 In addition to Angelina Jolie's big premiere in NYC, last night was also the big LA premiere of New Year's Eve. It's weird to me that they did the first premiere in LA, considering the whole film is set in New York City. Don't you think they would have wanted to capitalize on being one of the few big studio films that actually gets shot in New York? Anyway, the most photographed people on the red carpet were definitely Lea Michele and Ashton Kutcher. Lea always makes sure she over-stays her welcome on red carpet by doing her "extreme posing" but last night was special. Last night, Lea got to walk the carpet with Ashton. Ashton is obviously fresh from his split with Demi, and he wasn't wearing a ring or a red Kabbalah string (take that, Demi!). He took his time posing with Lea (his love interest in the film), and he made sure to loosen her up for the cameras. He even got a chance to look down her dress.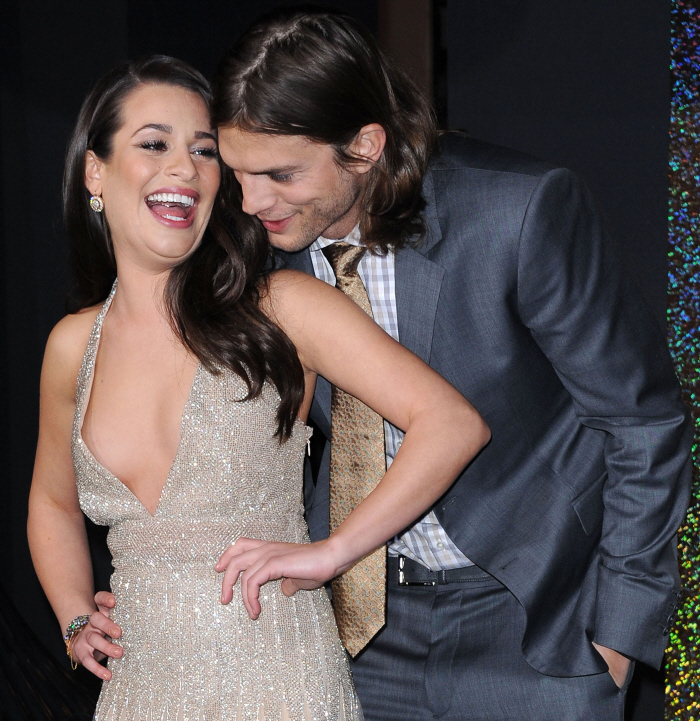 Speaking of Lea's dress – it's Valentino Resort 2012. It feels familiar, right? Probably because this is Lea's default style setting – finding a sparkly gown in a neutral color. She just wore a very similar gown a month ago to the Glamour Magazine Awards. The gown is very pretty on her, and I like that she wore her hair down and she seemed generally "looser"… but I'd still like to see her mix it up.
Who knew that if you put two people – that I almost always dislike – together on a red carpet, acting cutesy, that they might actually cancel each other out? I don't actively hate Ashton in these photos. Weird. Maybe that's because I would LOVE to see Ashton and Lea date each other? That would be such a fun train wreck. He couldn't handle her drama, and she couldn't handle his 'tude. It would be hilarious.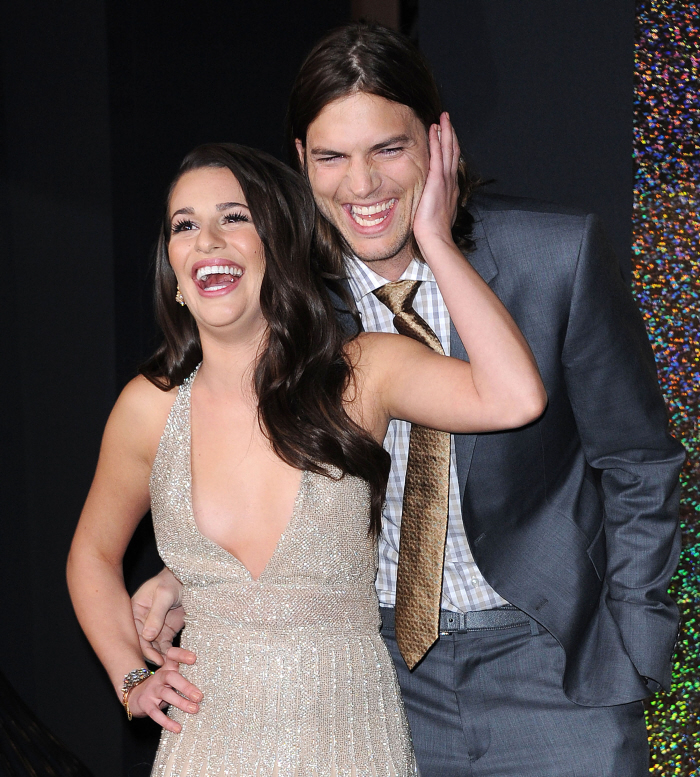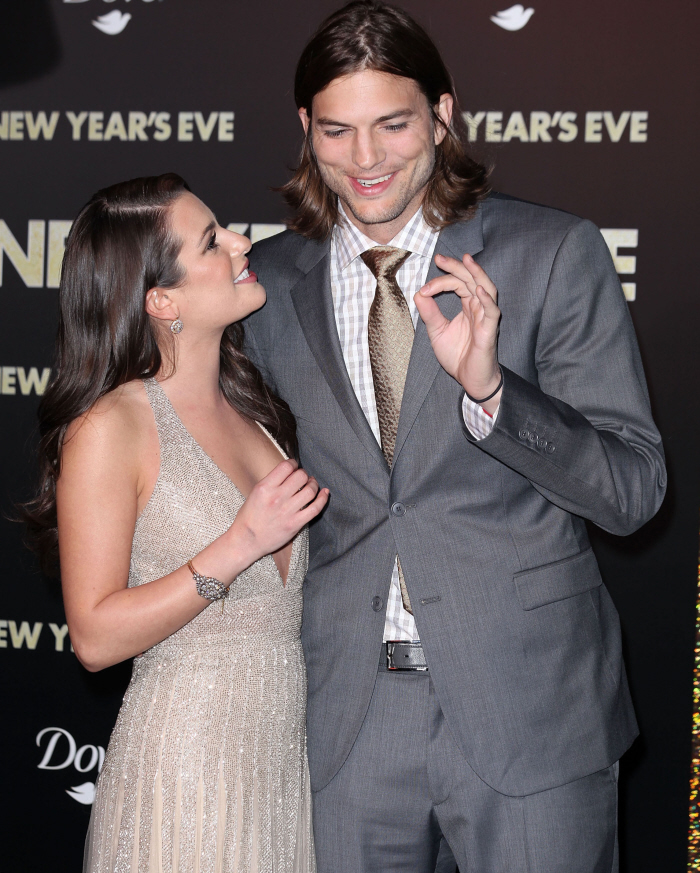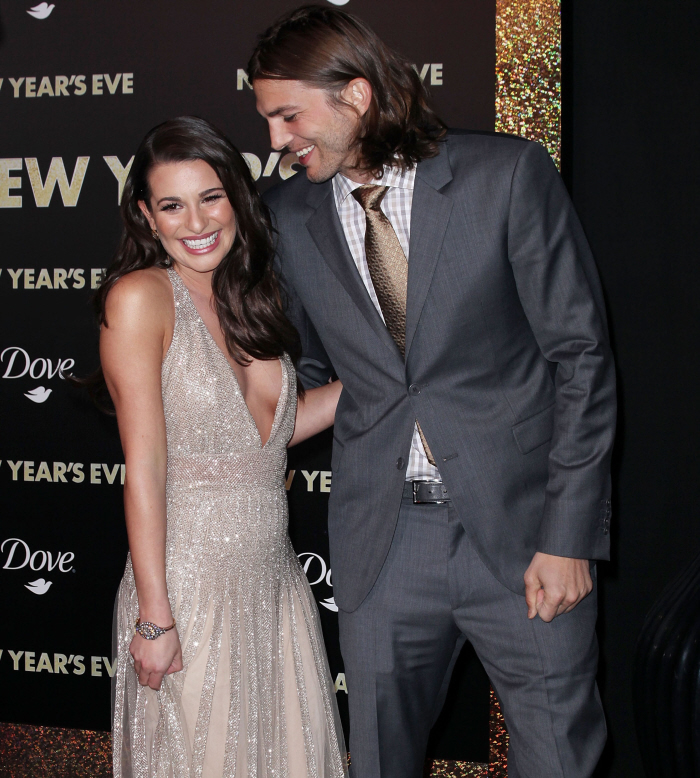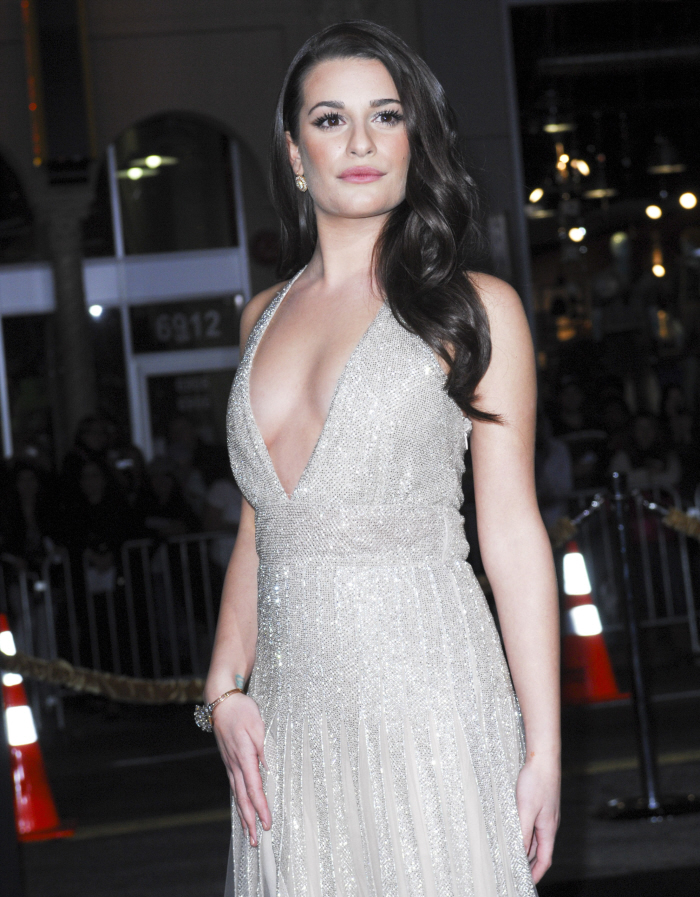 Photos courtesy of WENN.