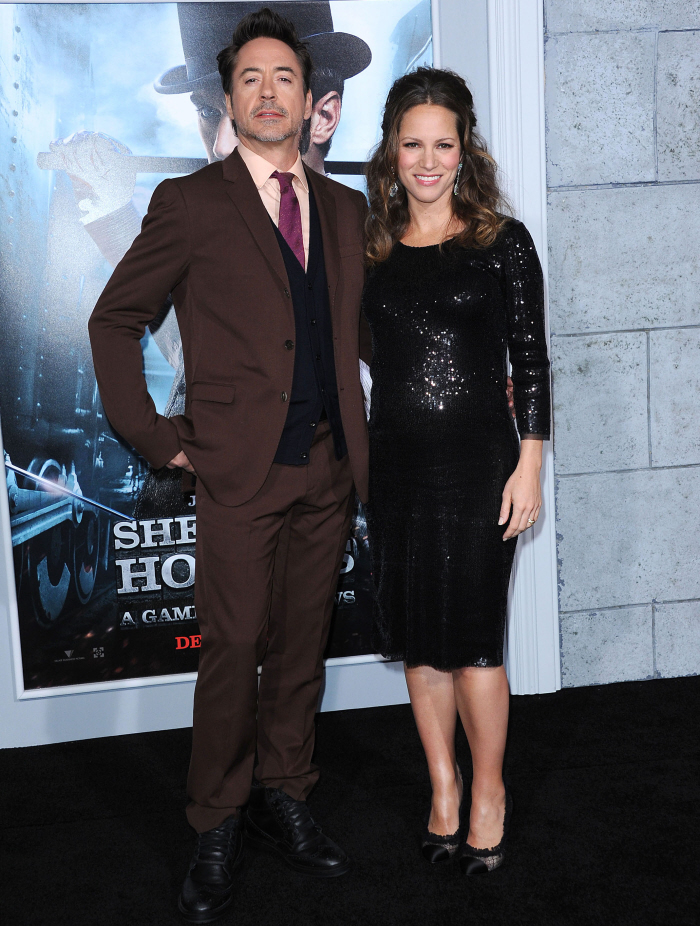 Sherlock Holmes 2: A Game of Shadows premiered last night in LA. Jude Law/Dr. Watson was not in attendance, which is disappointing. For the last Sherlock promotional blitz, it was pretty much The Jude & Robert Show, with their bromance flourishing on every red carpet. Last night, Robert Downey Jr. just posed with his lovely, pregnant wife Susan, and they looked lovely together.
But the person I was really interested in was Noomi Rapace, otherwise known as "The Original Lisbeth Salander" in the Swedish films of The Girl With the Dragon Tattoo and the rest of the Millennium Trilogy. Noomi got a lot of attention from Hollywood with her portrayal of Lisbeth, and it's possible for her to have a big career in English-language films now. Her performance in Sherlock Holmes 2 is seen as sort-of the canary in the coal mine – if she does well, and the film does well, Noomi has arrived. So this was a big red carpet for her – and I can't say that I'm impressed. Noomi wore this Valentino that… it's just not young enough. It's too lacy and precious for my tastes, and then there's the issue of her hair, which doesn't match the "glamour" of the dress. I just don't want to start in about what is happening with those bangs. She has a beautiful face, and she doesn't need them. Urgh!!!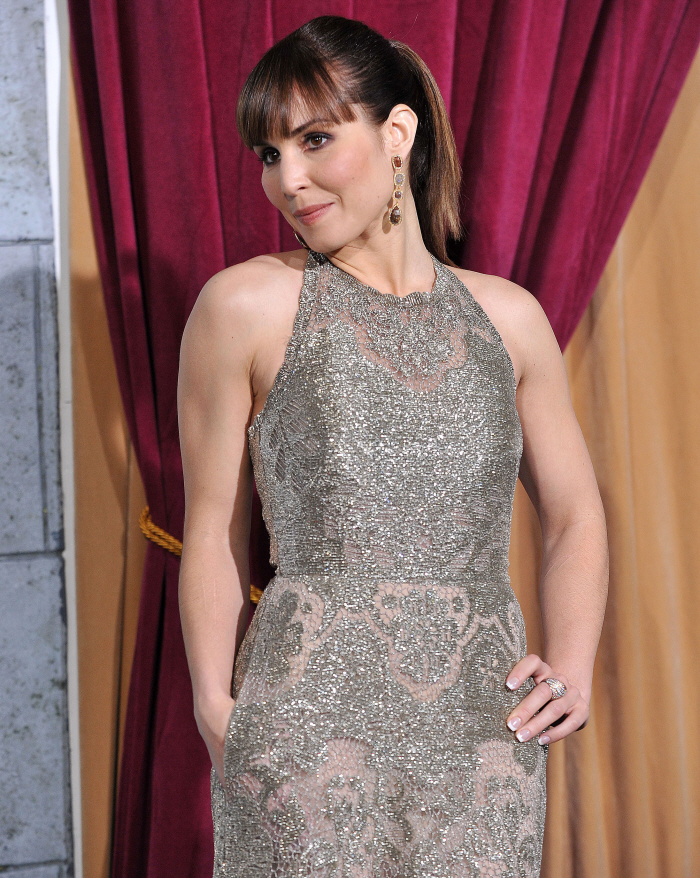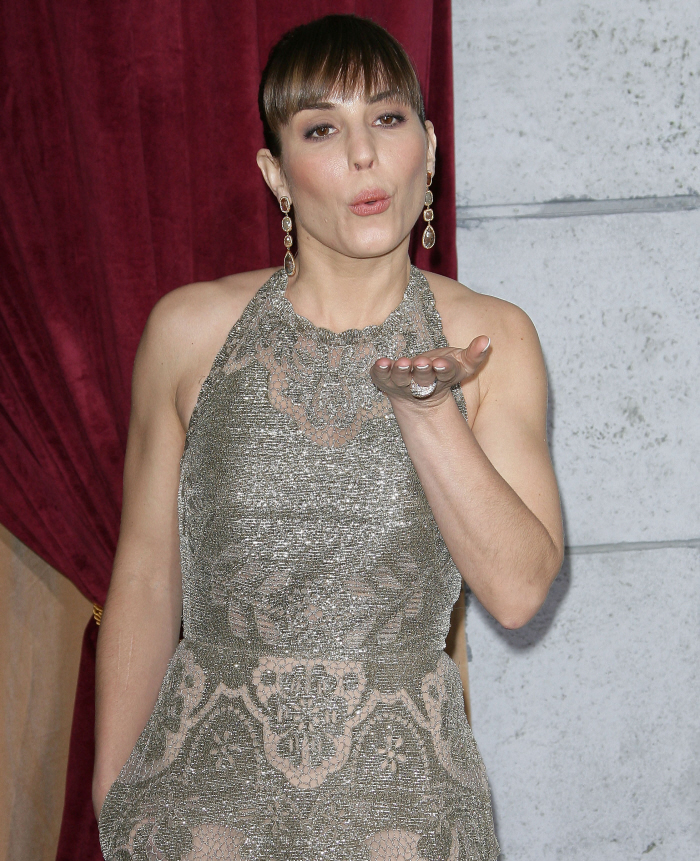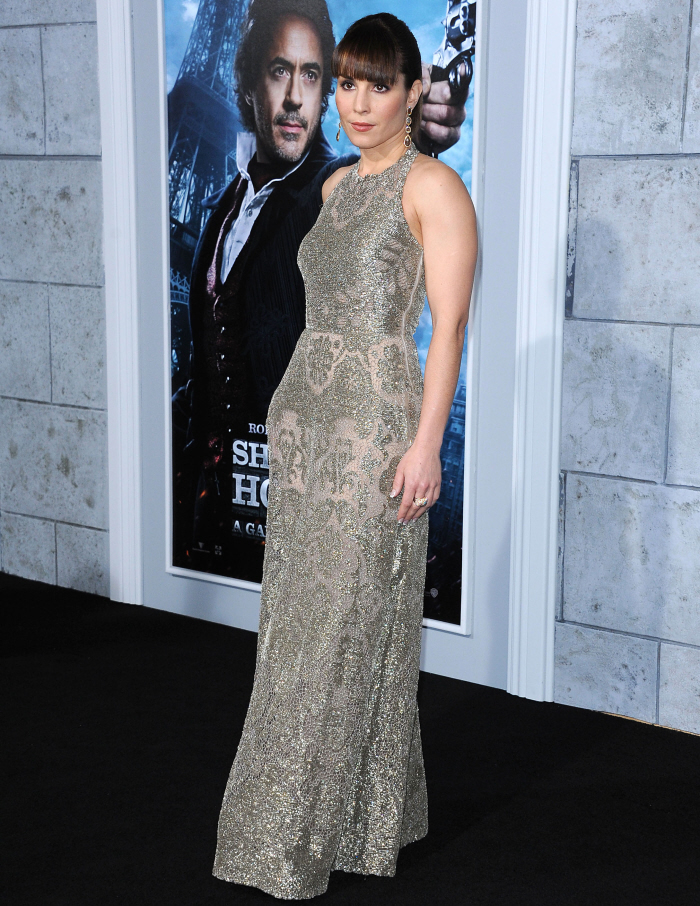 Also in attendance – Rachel McAdams, wearing this Marchesa gown. I like the Marchesa better than Noomi's Valentino, which speaks volumes about how much I hate Noomi's dress, but isn't necessarily a compliment for Rachel's dress. I will give Rachel credit for this, though – she looks season-appropriate. I like that she's wearing a long-sleeved winter dress in December. Otherwise, meh.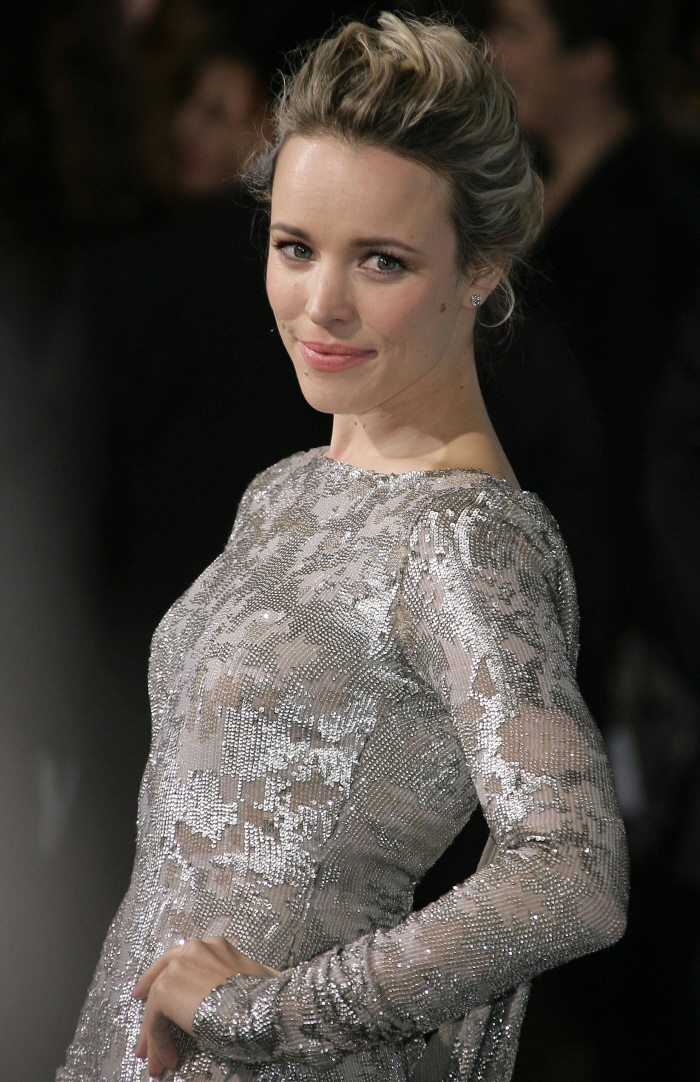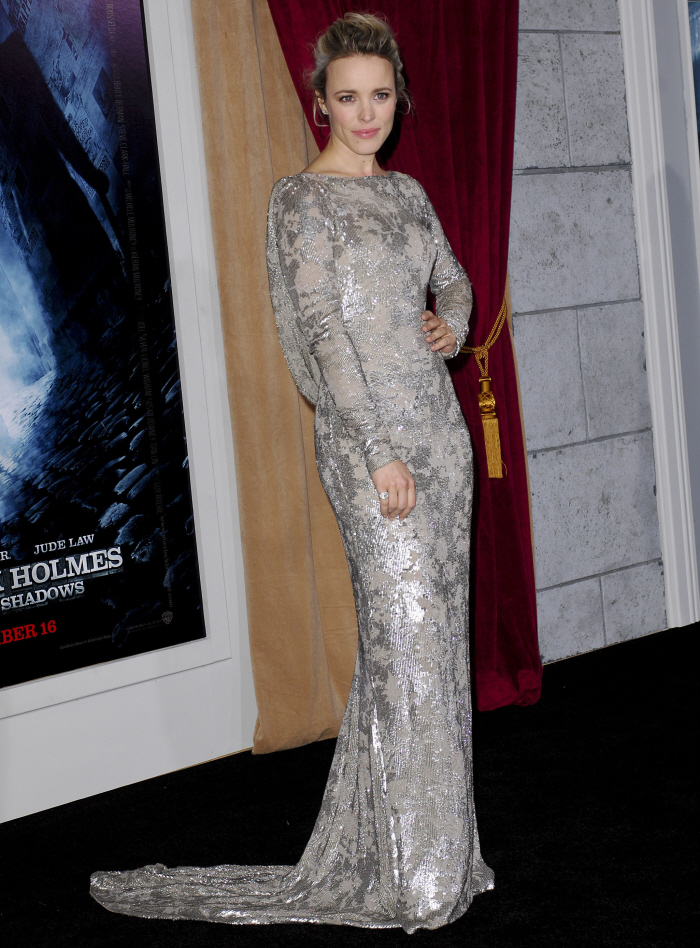 Photos courtesy of WENN.