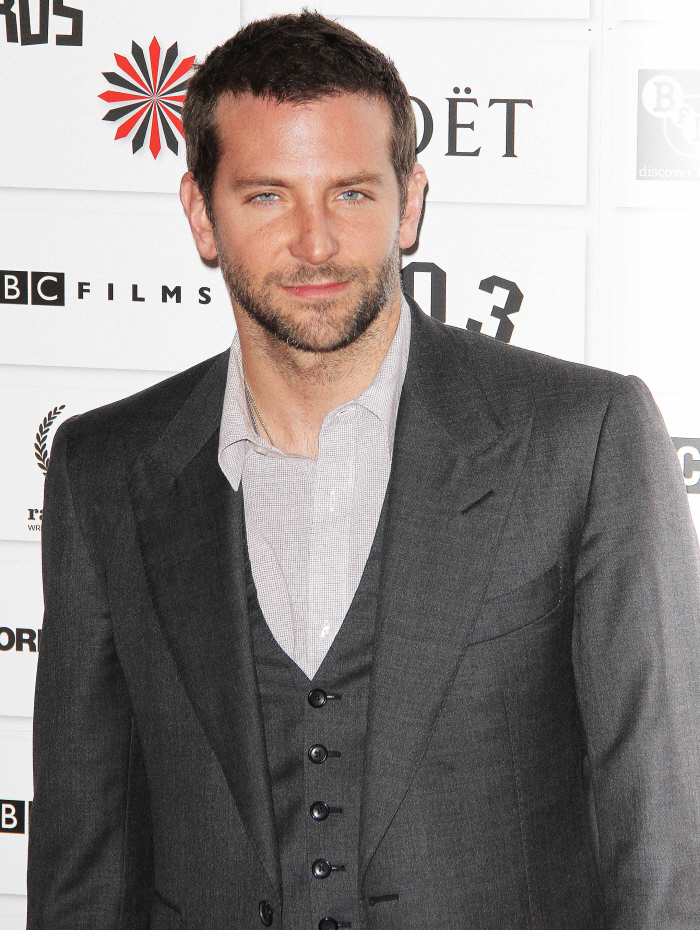 Bradley Cooper is currently People Magazine's Sexiest Man Alive. They just decided to give him that in lieu of handing over his "Your Publicist Is The Best This Year" Award. Immediately after Bradley was named SMA, "protesters" ("losers") picketed People Magazine's NYC headquarters, demanding that the Sexiest Man Alive designation should be given to Ryan Gosling. Now… look, I think B.Coop was a bad choice too, and I think Michael Fassbender should be declared the Sexiest Man EVER, but I'm not going to, like, leave my house and protest about it. I'll just sit at home and write my slash fiction about Fassy and Brad Pitt (for my own personal use). Where was I going with this…? Oh, right. One of the weird things about B.Coop's SMA title is that he doesn't even seem to "get" it, and he spends half of his time Single White Female-ing other actors (like he did with Fassbender in London), or openly crushing on other, sexier dudes (like Gosling). Here are some new quotes from Bradley where he discusses his man-crush on Gosling:
Bradley Cooper admits Ryan Gosling is one of the reasons he doesn't feel like People's Sexiest Man Alive.

"There was such a backlash to when they announced it and Ryan Gosling, who I love and I just did a movie with him — he's the greatest — but we were both in Paris this last week and a friend of mine showed me … photographs from the paparazzi — and when I say friend, I mean me, alone in my room, looking at the computer. And it's like him walking around and he literally looks like he's in a photoshoot, like he just came off the runway, like the pea coat is like this with the scarf," Bradley recounted on "The Graham Norton Show" in the UK over the weekend.

"There are ones of me, and I literally look like the neighbor who never really comes out of his house, and when he does, you're like, 'Maybe you should just stay in.' We don't know what he does in there. So it's been interesting."

Bradley jokingly called being named the Sexiest Man, "the worst," adding, "it's just so awful."

He also revealed the title has made him rethink every day activities.

"I'm finally at an age — I'm 36 years old — where I really don't care about anything like that anymore, which is a wonderful thing and then this happened and then I started to realize just how not sexy I am," he said.

"I have a lot of moments where [I'm] walking out and I'll open up the door [and think to myself], 'I could do that a lot sexier,'" he laughed.

In related news, Bradley, who was promoting the UK DVD release of "The Hangover Part II," said he expects to start shooting the third installment in the film franchise next fall.

"I personally want to do it. I hope we're gonna start shooting in September. [Director, co-writer] Todd Phillips is working on the script," Bradley said.

The actor also noted the film will likely diverge from the first two vacation-buddy comedies.

"I think it'll take place in Los Angeles and maybe not adhere to the structure. It might be different," he explained.
[From MSNBC]
I LOL'd at "And when I say friend, I mean me, alone in my room, looking at the computer…" Because that's funny, and I honestly, can't you picture B.Coop sitting around, obsessing over F–k Yeah Ryan Gosling?
Oh, and do we really need another Hangover movie? Wasn't the second one just the exact same plot, only it was set in Thailand?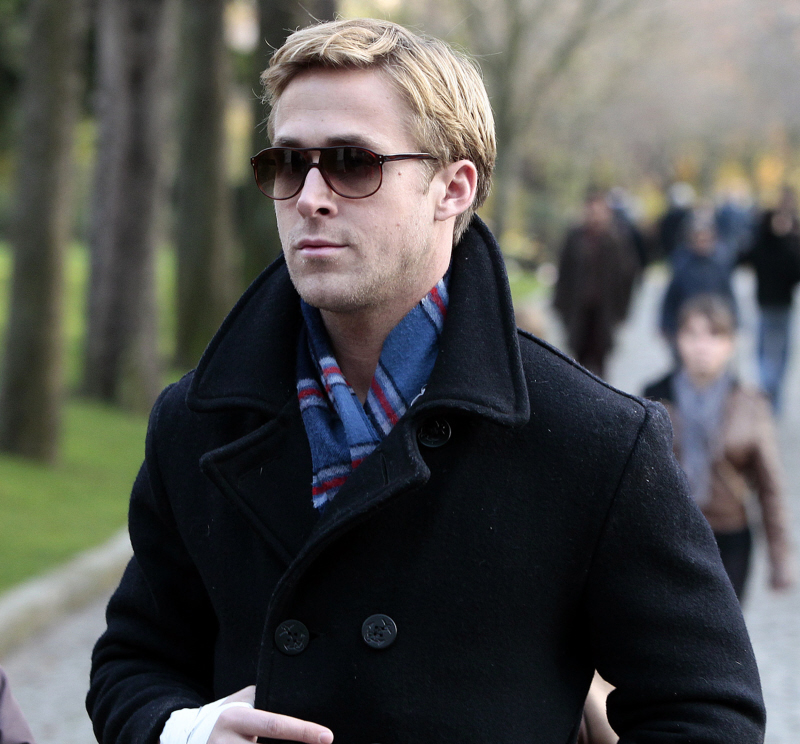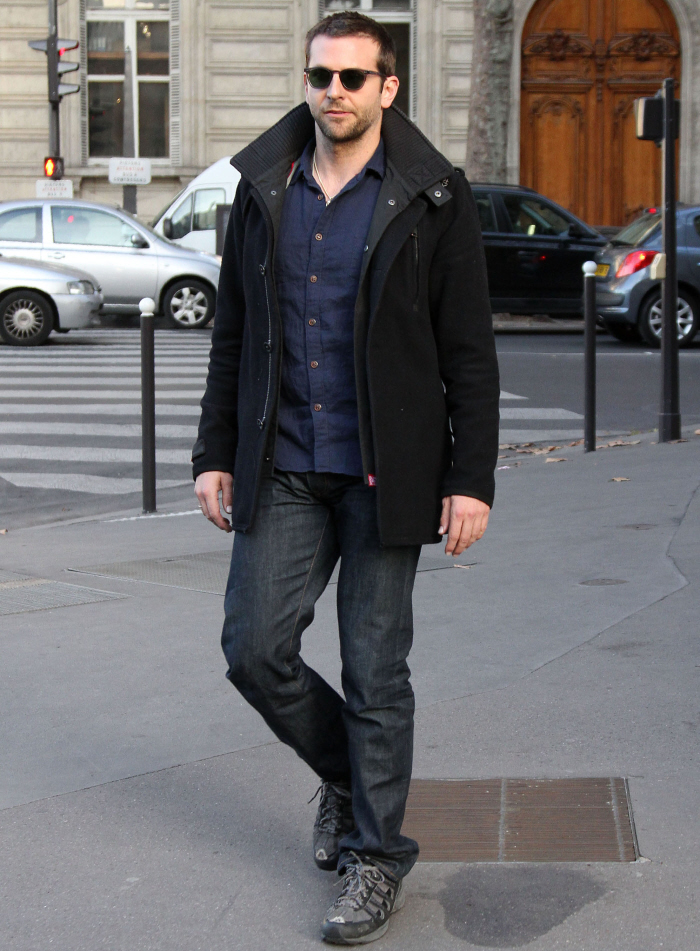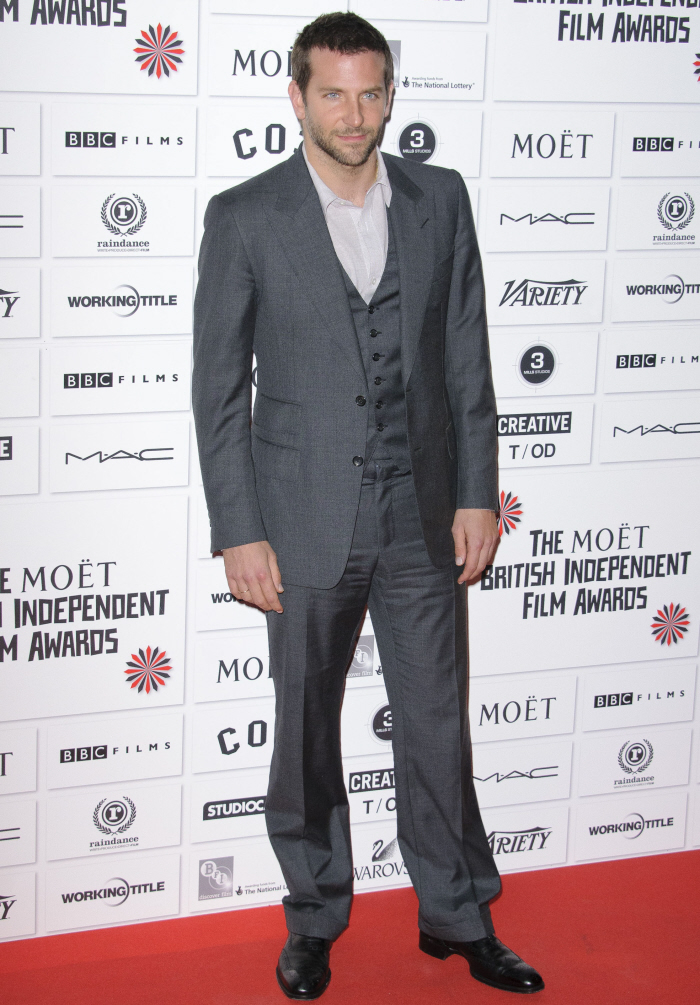 Photos courtesy of WENN.