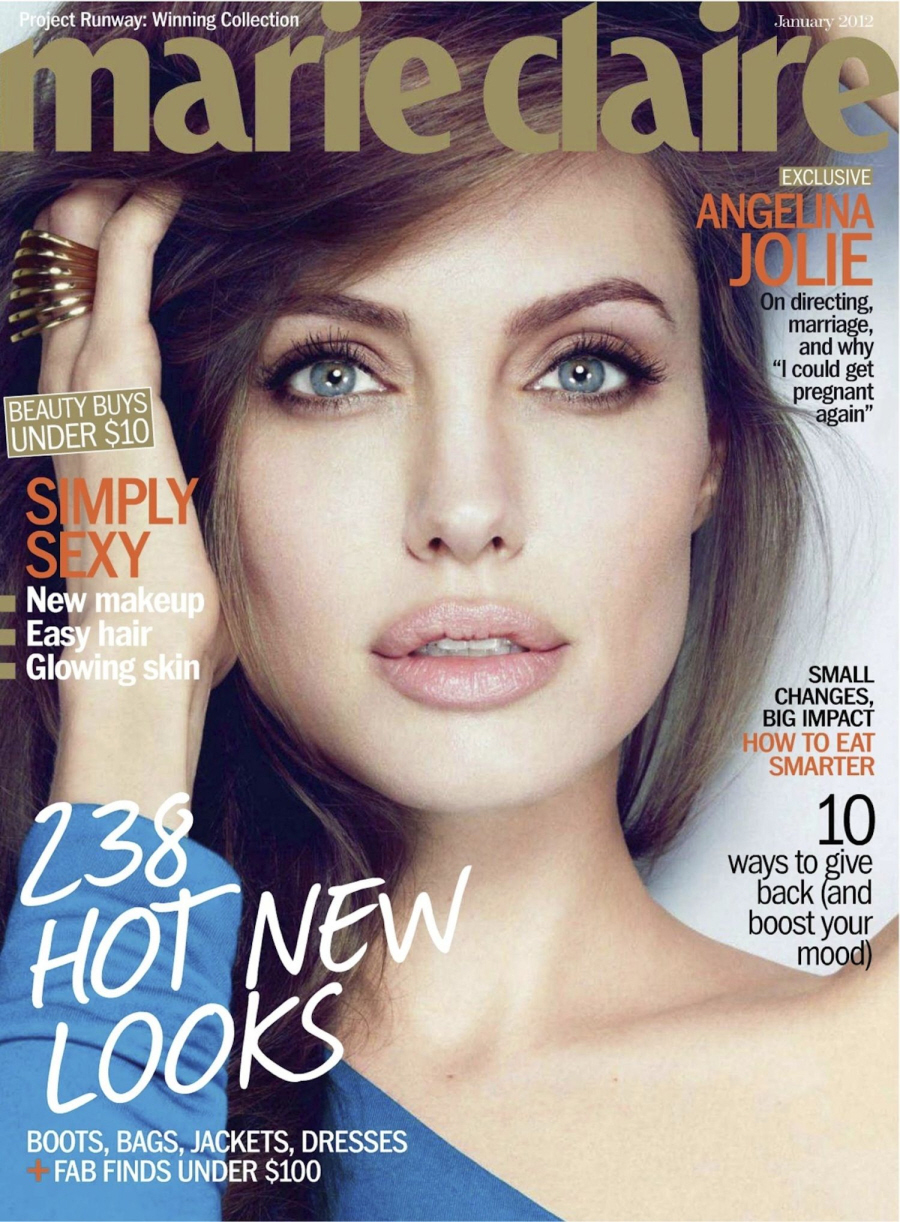 We don't have access to the new photos of Angelina Jolie at last night's screening for In the Land of Blood and Honey – you can see them here. Jolie wore a black velvet(y) suit that wasn't very flattering or anything. But! We do have new photos of Jolie in a spectacular white coat, just out and about in NYC, and I've also included a preview of Jolie's Marie Claire cover shoot for January. Plus, there are about twenty million new stories about Angelina too. It's ANGELINA WEEK. Here are some highlights:
*Two nights ago, after the premiere of ITLOBAH, Brangelina, Julian Schnabel, Jason Lee and Brad's parents all partied at the Standard Hotel's Boom Boom Room. Page Six claims: "Angelina kept it in the family and hung with Pitt and his mom, Jane Pitt, and dad, Bill Pitt, until about 1 a.m… Jolie was overheard joking that the family should 'take their holiday photo' from the spot [on the hotel roof], with its sweeping views of the city."
*Angelina told People Magazine that she adores Brad's parents and "It means everything… I couldn't be standing here without them." The Pitts told People that they were "very proud" of Jolie and they admired her ability to do everything well, especially "being a really good mom."
*BABIES. Note the cover line on Marie Claire - "I could get pregnant again." Hmmmm? Will Jolie get knocked up again? Will she adopt again? When asked if she would consider adopting a Bosnian baby, Angelina apparently stuttered out, "There's, I, you know, it's not something that's, uh, that I've thought of." But the NYDN notes, "she did say she was working with SOS Children's Villages to help support a Bosnian child through sales of the film's soundtrack, 'and in other ways.'"
*Angelina commented about the lawsuit against her filed by Croat journalist James Braddock, who claims that he basically owns the concept of women being raped in POW camps. When asked, Angelina said: "It's par for the course. It happens on almost every film." Angelina did say that "There are many books and documentaries that I did pull from. It's a combination of many people's stories. But that particular book I've never seen".
*Angelina might work with director Luc Besson, and it might come sooner rather than later. Deadline reports:
Angelina Jolie is in talks to star in an untitled big-scale movie written and directed by Luc Besson. Besson currently has The Lady in the Oscar mix, but this film sounds like a closer cousin to early Besson efforts like The Professional, La Femme Nikita and The Fifth Element.

I'm told that there are serious talks going on for Jolie to star next spring in a dramatic thriller that is rooted in true scientific elements. Besson's EuropaCorp developed it and will co-finance, and negotiations are already underway with a studio for domestic distribution. The Besson film would be Jolie's next as an actress, and it would come before she teams with director Ridley Scott on a historical epic about Gertrude Bell that The Constant Gardener scribe Jeffrey Caine is currently rewriting. I'm told there's a high likelihood that both films will land at the same studio.

The latter film is an epic adventure about a British aristocrat who helped define the current Middle East and the borders of Iraq after the fall of the Ottoman Empire. She became a seminal figure in Middle East politics during the run-up to WWI, acting in roles that ranged from archaeologist to diplomat, photographer and spy. Jolie is also moving quickly on Maleficent, the Linda Woolverton-scripted revisionist take on the Sleeping Beauty tale for Walt Disney Pictures, and she is getting closer to playing medical examiner Kay Scarpetta in the Fox 2000 drama based on the Patricia Cornwell novel series. Kario Salem has turned in a script he wrote in close collaboration with the author, based on her bestselling novel series.
[From Deadline]
Angelina working with Luc Besson? That could be interesting and weird and maybe even great. Why is it that she'll sign on to this weird action/sci-fi, but when she was offered a bajillion dollars to make Gravity, she was all "NO!"? I still don't understand that.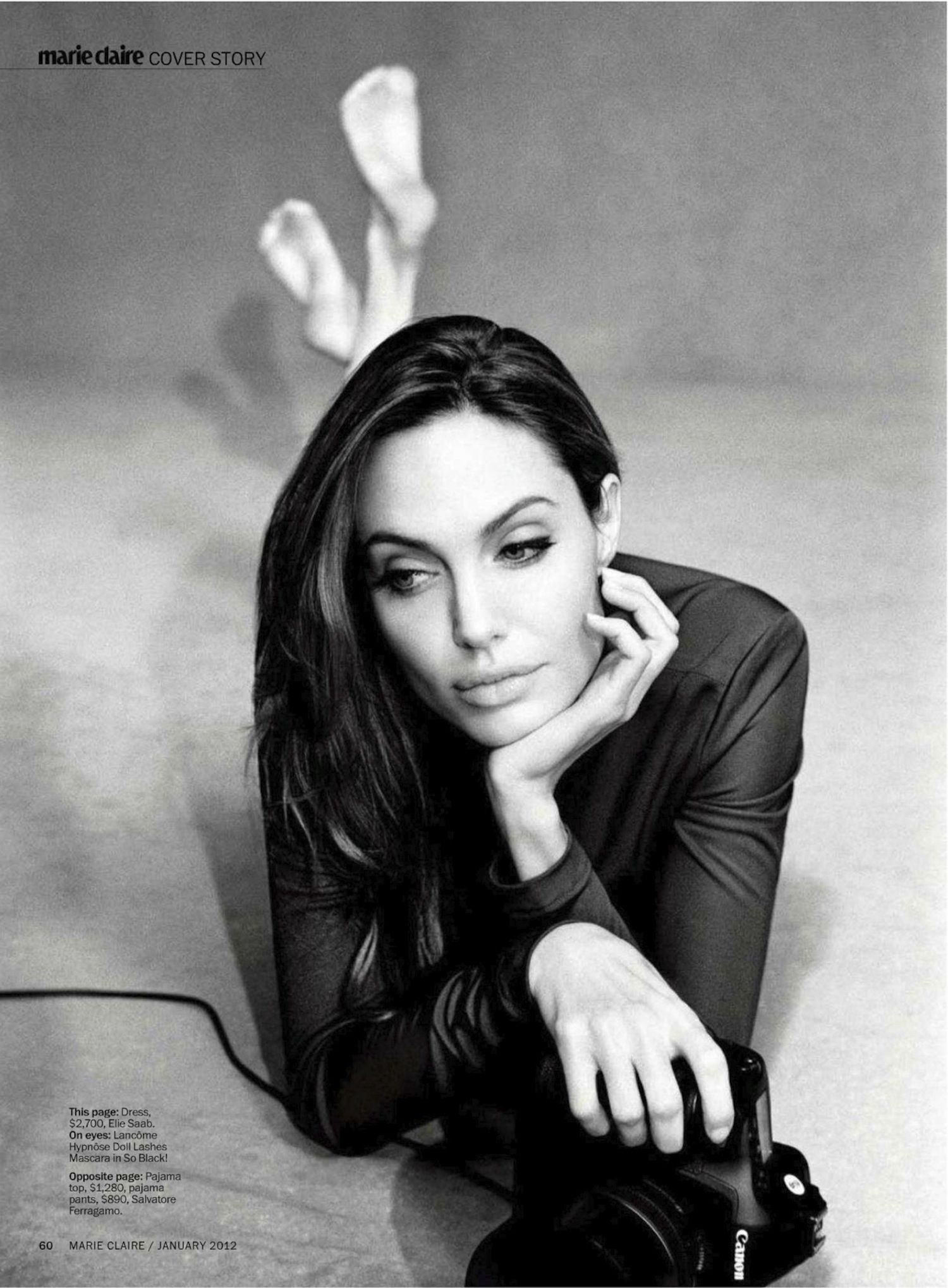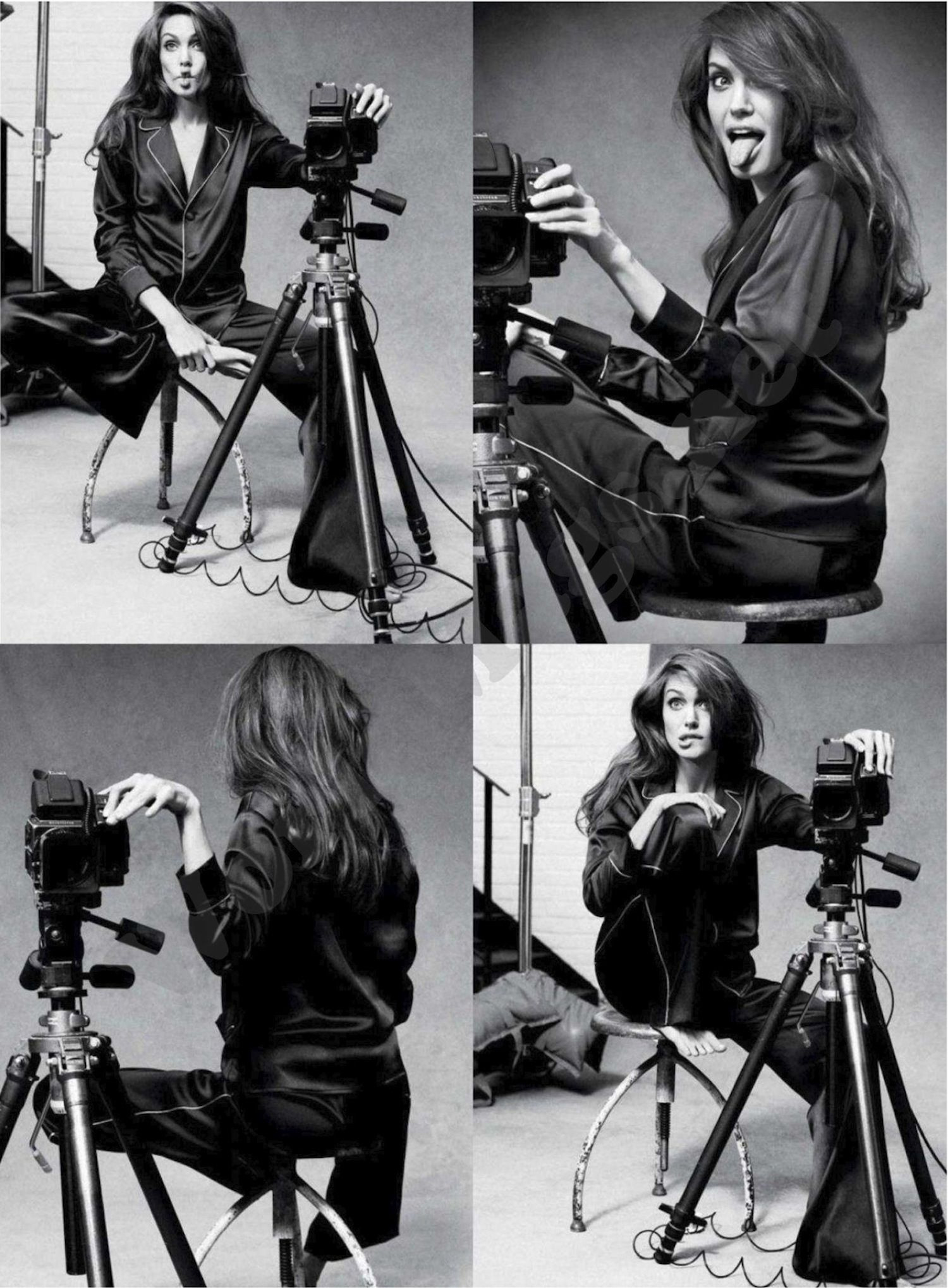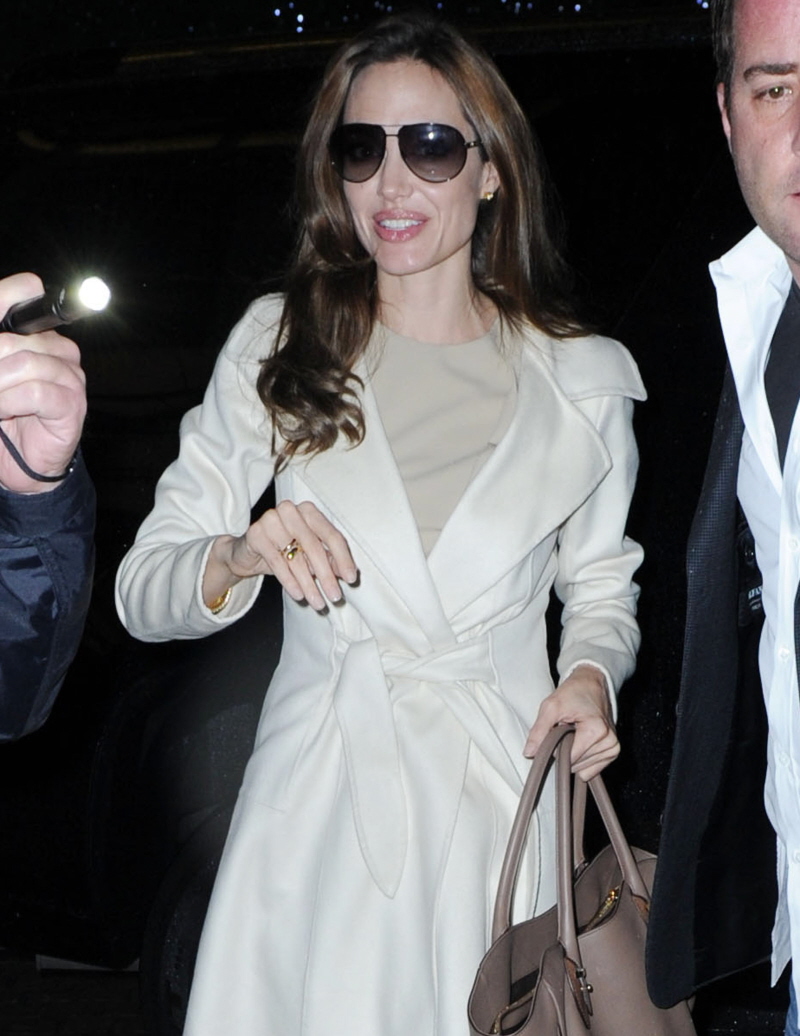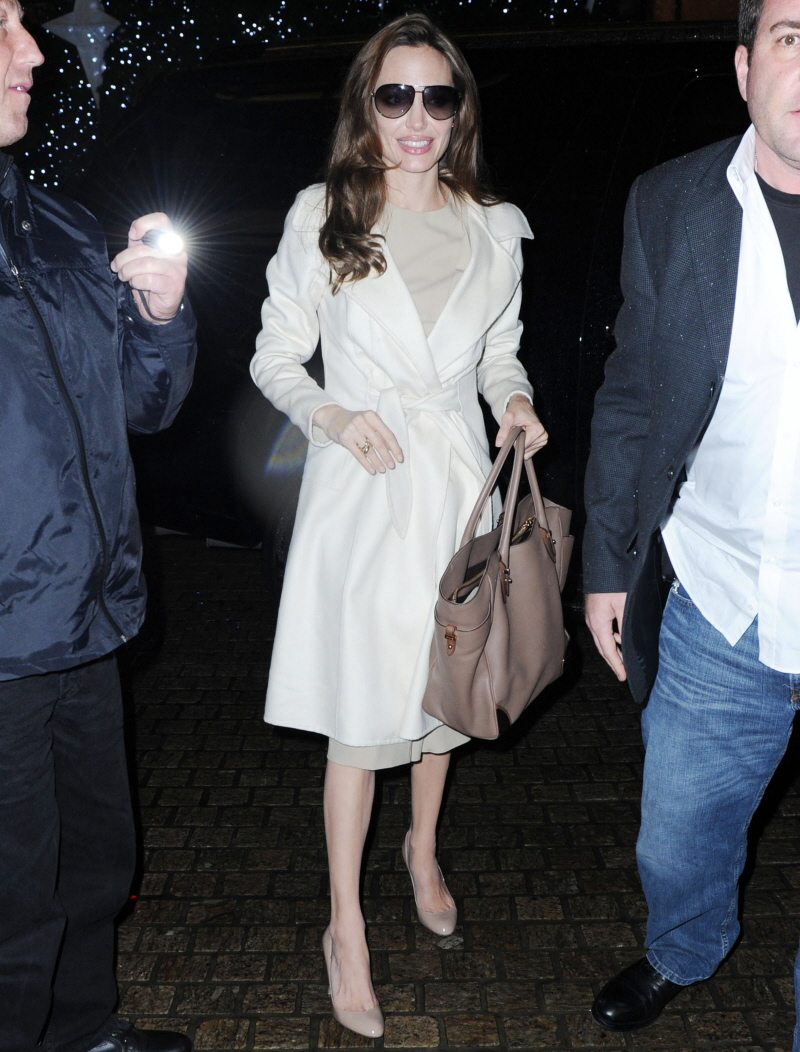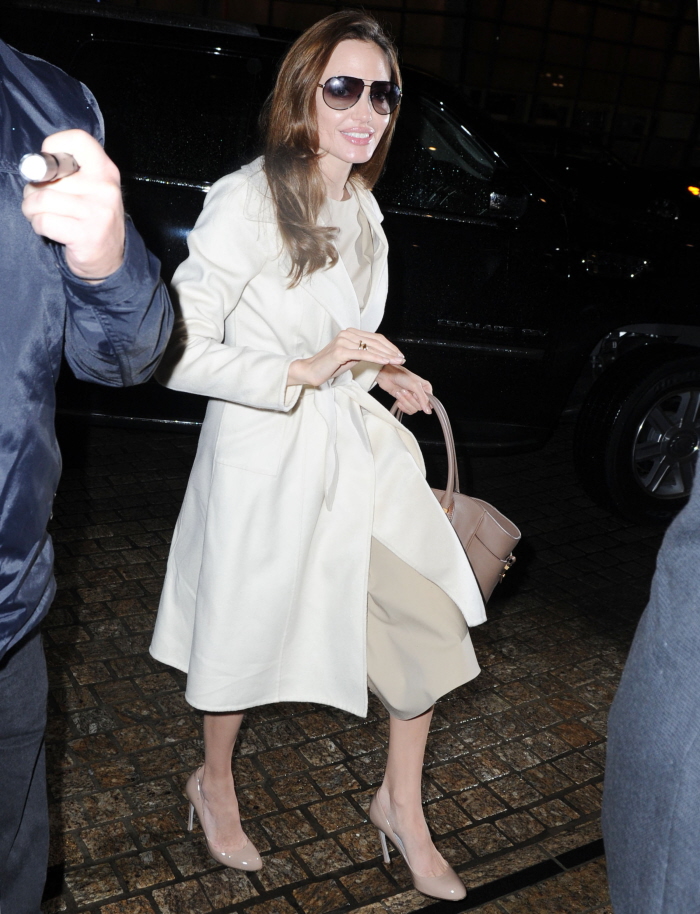 Photos courtesy of Fame & The Fashion Spot.