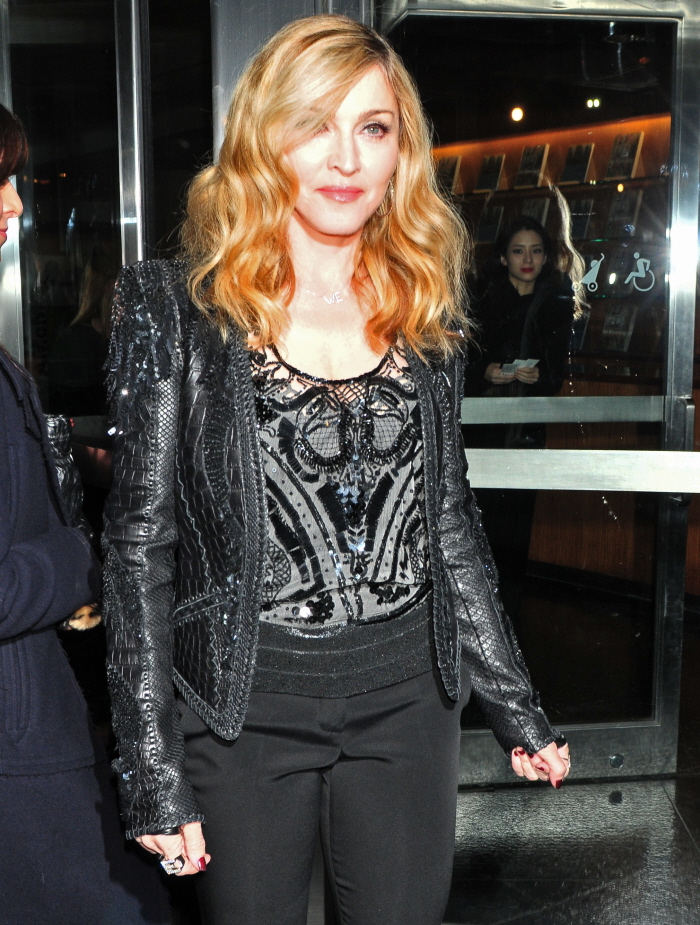 I have to admit that Madonna's promotional tour for W.E. is not what I expected. I was expecting bold fashion choices that would overshadow her fashionista star, Andrea Riseborough, and dominate the style headlines. Madonna has dominated, for sure, but she wasn't trying to. Andrea's style is just so hit-or-miss, and her looks vary to such extremes, I don't think many people are paying attention to her. I also expected Madge to publicize the hell out of W.E., giving interview after deliciously narcissistic interview. Instead, Angelina Jolie and her directoral project have dominated the attention, while Madge only gives limited press. It could be that Madonna is saving all of her juicy interviews for February, when W.E. gets a wider release, but I'm still surprised by Madge's lack of attention-hogging.
That being said, she's still talking to some outlets. She gave an interesting interview to People Magazine where she discussed the royal family, how much she liked Duchess Kate, and how glad she is that Prince William is allowed to be more "modern":
The Duchess can breathe easy: the Material Girl is a fan of Kate Middleton's wardrobe.

"She is a lovely girl with a great sense of style," Madonna told PEOPLE at Sunday's Cinema Society and Piaget screening of her directorial debut, W.E., in New York. "Her wedding dress by Alexander McQueen was very beautiful."

Madonna added, "I like her choices. She's elegant and still knows how to have some fun. I'm a fan of her style."

Another Royal's style Madonna appreciates is that of Wallis Simpson — the American divorcée for whom King Edward VIII abdicated the throne of England to marry — the center of W.E., out in limited release on Dec. 9.

"She developed a style and stuck with it whether people were interested or not. I admire her individuality," said the pop star and avid Royal watcher, who "had an obsession with the royal family starting with Queen Victoria" while living in England in mid 2000s.

As for the Duke and Duchess of Cambridge, Madonna is happy that they get to live a less restricted life.

"The freedom that [Kate] has and the freedom the Royal family has now is nice and is refreshing," she shared. "It's too bad that Edward VIII didn't have that same kind of freedom back in 1937 to make his own decisions and to be the prince of the people, which Prince William is allowed to be. I like how modern they are now."
[From People]
As a history buff, it strikes me again that Madonna really didn't do that much research into the politics of the 1930s. I think that Madonna only focused on this idea that Edward/David was deeply in love with Wallis, and people were mean to him and he would have been a good king and Wallis would have been a good queen, if only the British people would have let her. Madonna identifies with Wallis for just that reason – the idea that "people didn't accept" Wallis, just as they don't "accept" Madonna. It's the self-fulfilling martyrdom of the narcissist who deeply believes she is misunderstood. While I'll admit that Wallis and Edward/David were likely deeply in love, there was so, so much more going on, including Edward's Nazi sympathies and Wallis's relationships with other men, one of which might have been a Nazi too.
Also, I don't understand Madonna's prattling on about being "modern" – if Prince William had wanted to marry the equivalent of a modern-day Wallis Simpson, a twice-divorced American with other lovers and fascistic politics, there would be outrage too, and the Queen wouldn't approve of the marriage today either.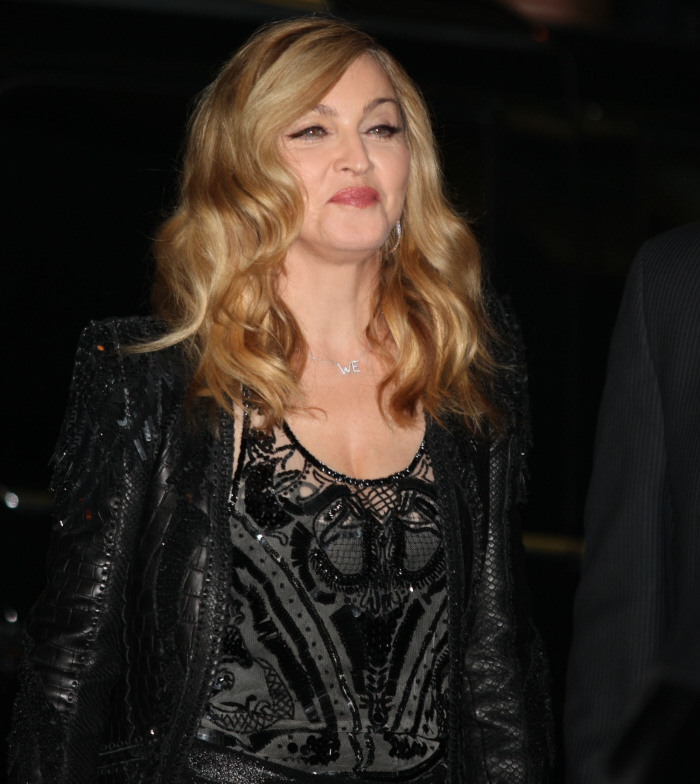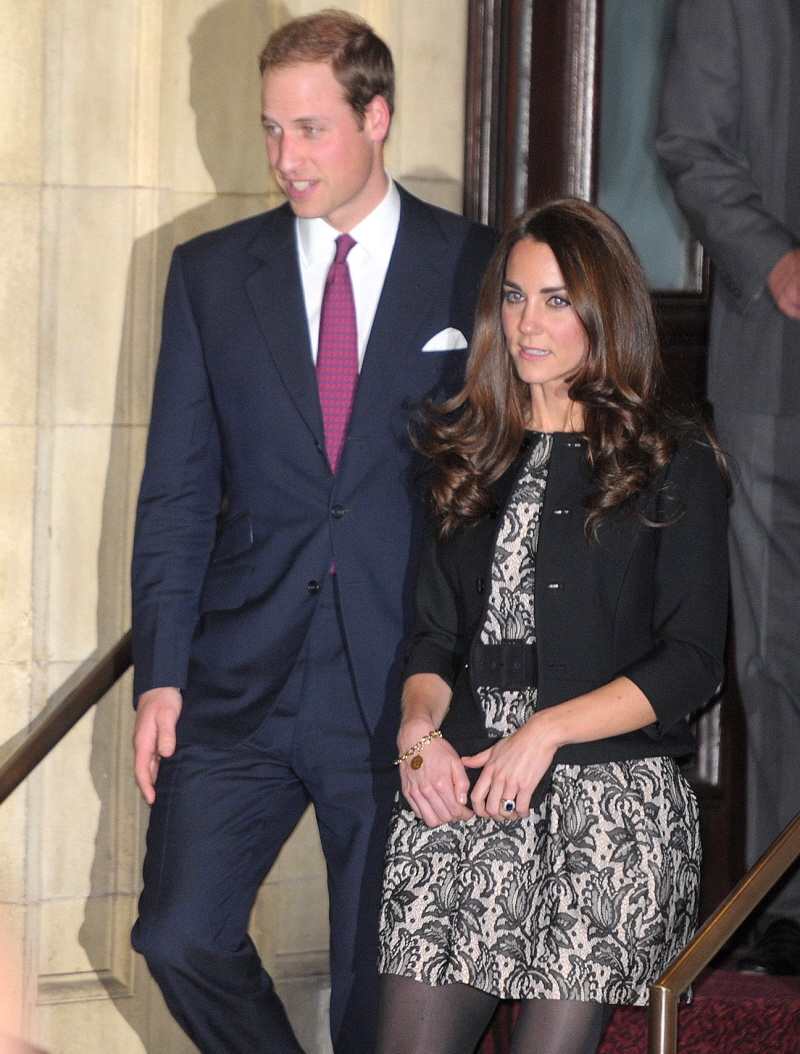 Photos courtesy of WENN.