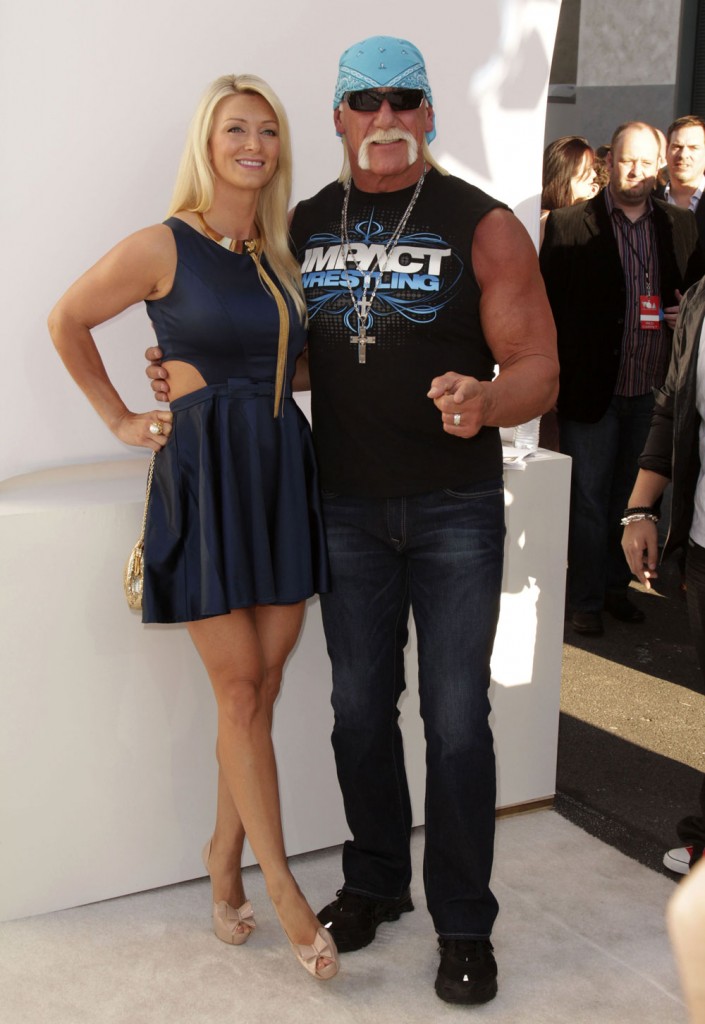 Hulk and his current wife, Jennifer McDaniel
I can't properly explain how vile and annoying I find the Hogan family, but I think vile captures how I feel better than just annoying. If you'd like some background, this single interview with Hulk, in which he calls it "God's will" that a victim of his son's drag racing ended up in a vegetative state for life, pretty much sums it up. Hulk's ex Linda Bollea isn't immune from criticism either, and I generally find the whole family distasteful. So that's why it's mildly amusing to hear that Hulk is suing Linda for claiming in her memoir that Hulk cheated on her with one of his male wrestling buddies, and for writing that he regularly physically abused her. To make it clear: abuse is not funny. Hearing of this stupid family fighting in court is.
Relations between ex-spouses are often strained, but in the case of Hulk Hogan — aka Terrance Gene "Terry" Bollea — and Linda Bollea, things are getting downright ugly.

As the Telegraph is reporting, Bollea recently claimed that Hogan is gay and had an affair with wrestler Brutus Beefcake. She also accused the wrestler of being prone to violent, threatening outbursts during their marriage.

US Weekly notes that in her memoir, "Wrestling The Hulk: My Life Against the Ropes," Bollea writes, Hogan "…tore my clothes, threw lamps, and held me down on the bed with his hands around my throat during arguments… I was always afraid he would kill me in one of his rages."

The revelation of Hogan's supposed affair with Beefcake occurred while she was promoting the book.

Thursday Hogan fired back by filing an 18-page civil suit against Bollea claiming he was defamed reports the St. Petersburg Times.

Hogan's attorney, Wil Florin, told to the paper, "He's being accused of all sorts of vile conduct that he did not commit," adding, "Miss Bollea's made enough of these outrageous allegations that it's time they stop. The only realistic way of making them stop is through the court system."

Hogan himself said:
"If any of that was true, I would admit it, and (if) I was a homosexual I would embrace it. It's just so crazy to hear, so I have a real problem with it… If you're going to say I'm something that I'm not to try to ruin my career and my livelihood… I have to answer her back. It's so ridiculous. I don't mean to laugh about it, because it's not funny. But it's insane. It doesn't make any sense to me."
[From Huffington Post]
Also, check out this video of Hulk denying he's gay and then using the "my best friends are gay" line. He denies abusing Linda by claiming that if he did there would be evidence of it and she would have called 911. He doesn't say "I didn't hurt her." He says "If I would have done anything physical," then there would have been more evidence. I think he did abuse her. It's also so nasty how he brags about his current wife, the one who looks just like his daughter, at the end. Linda also has a much younger partner, a 22 year-old kid who went to high school with her son. I hope that both Linda and Hulk incur huge legal fees from this fight. I really don't care who wins though.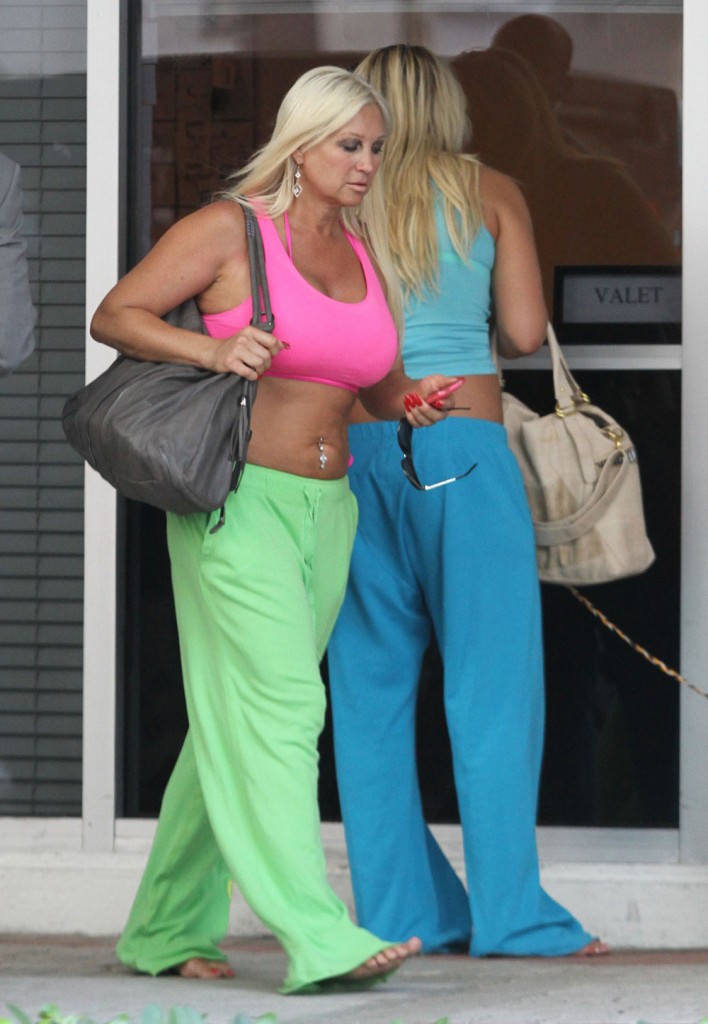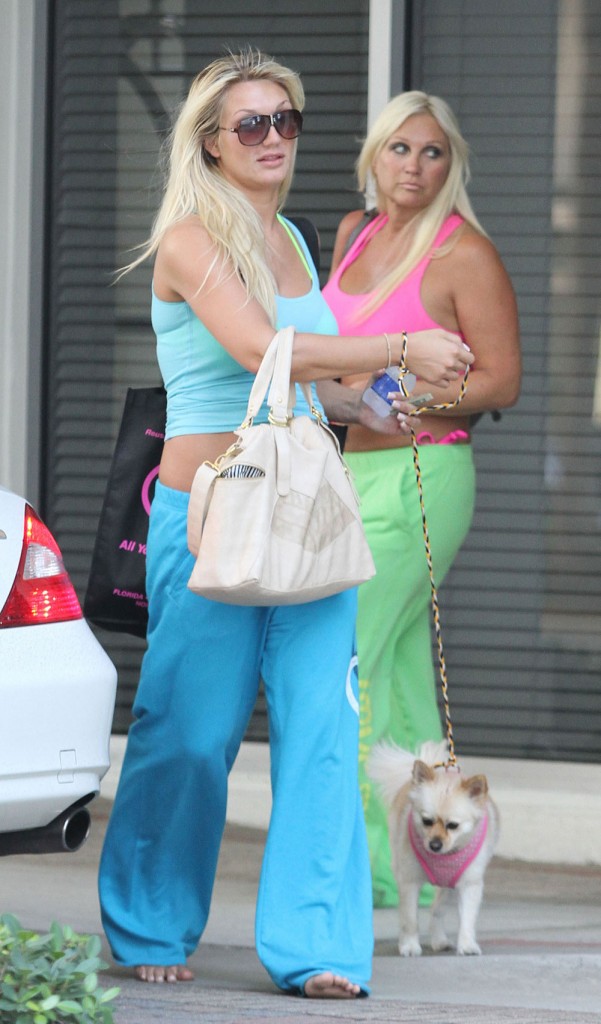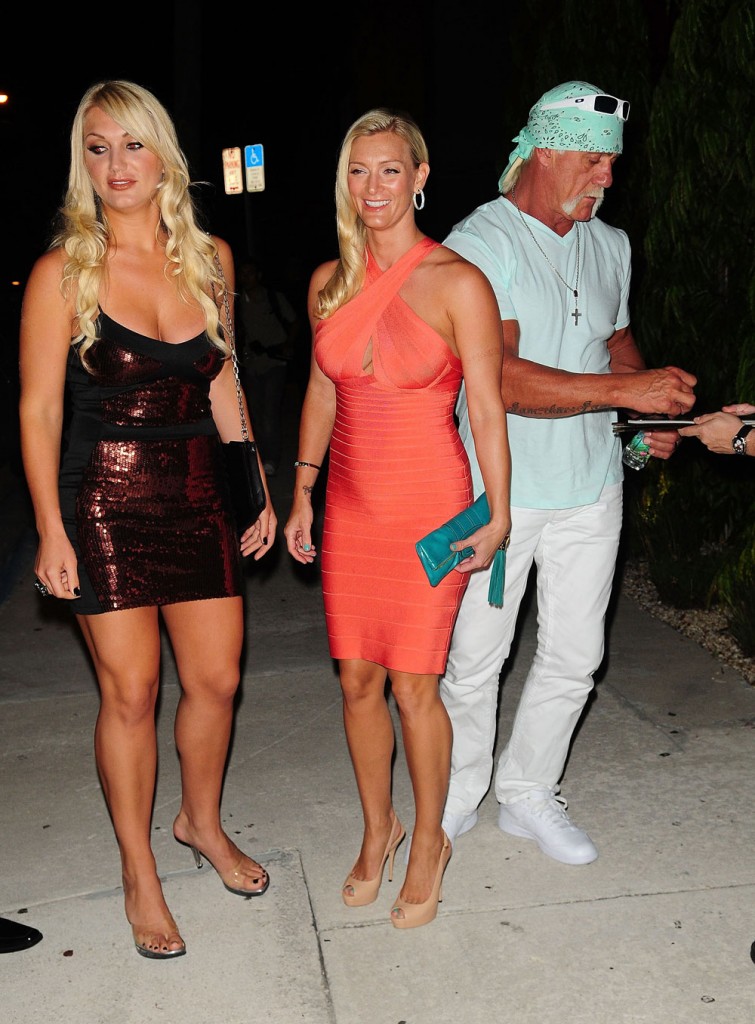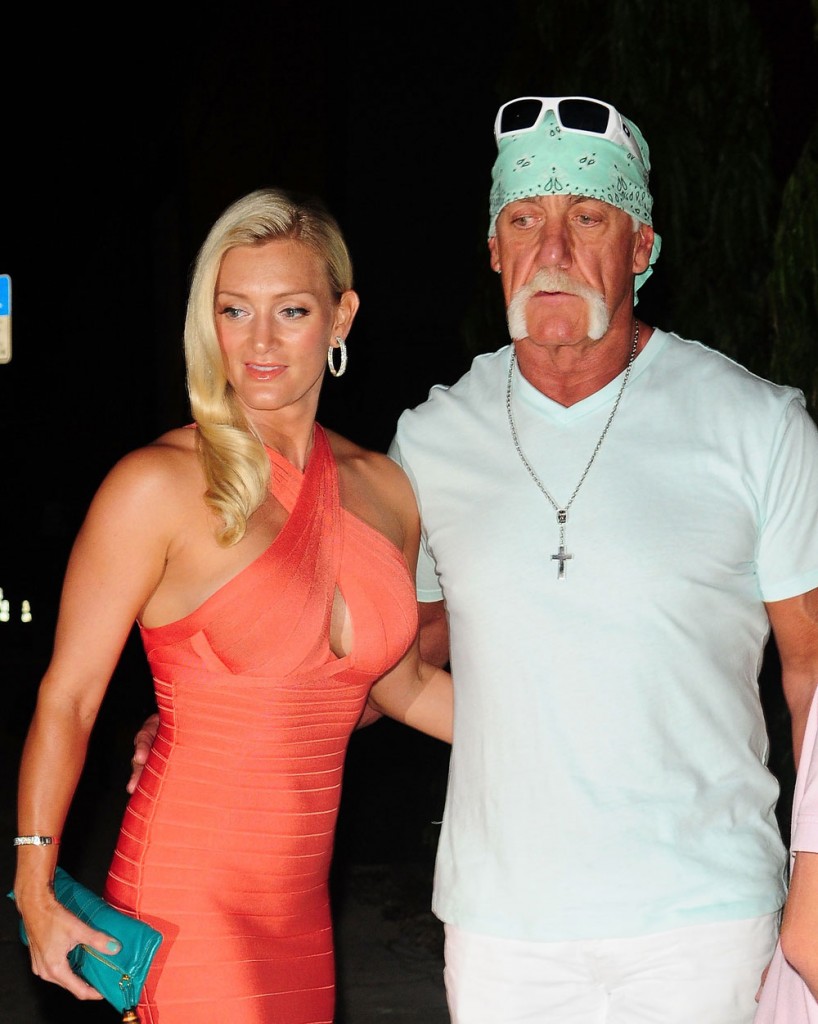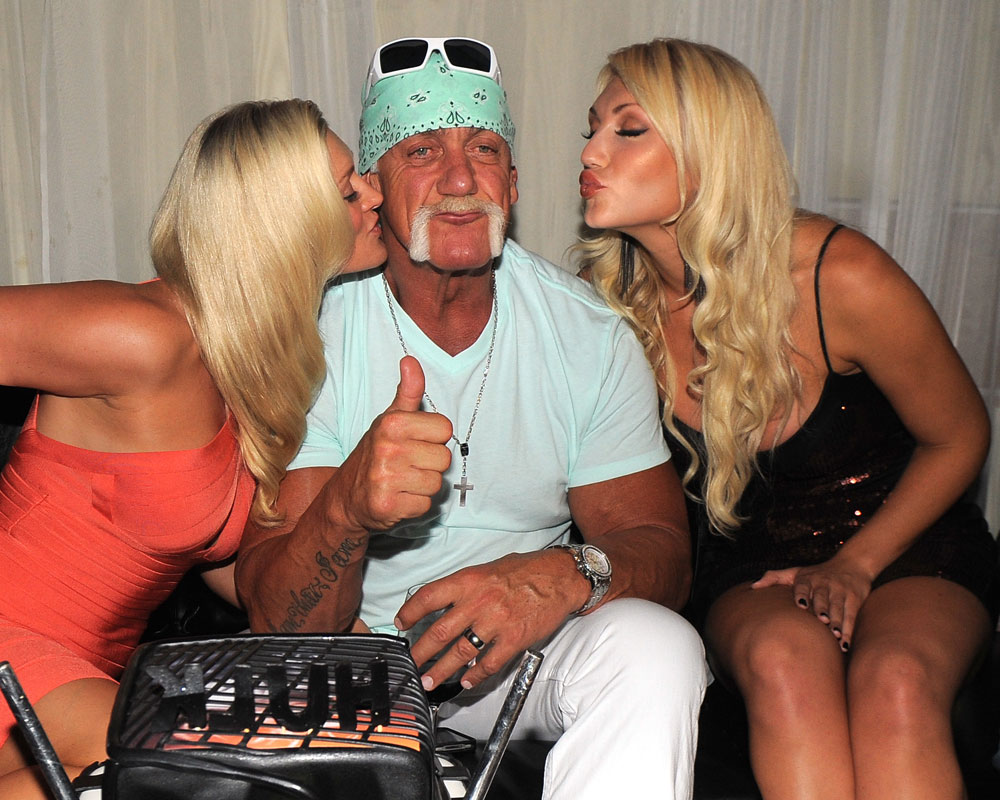 Photos of Hulk are from 12/10/11 and 8/11/11. Photos of Linda and Brooke are from 12/4/11. Credit: Fame and WENN