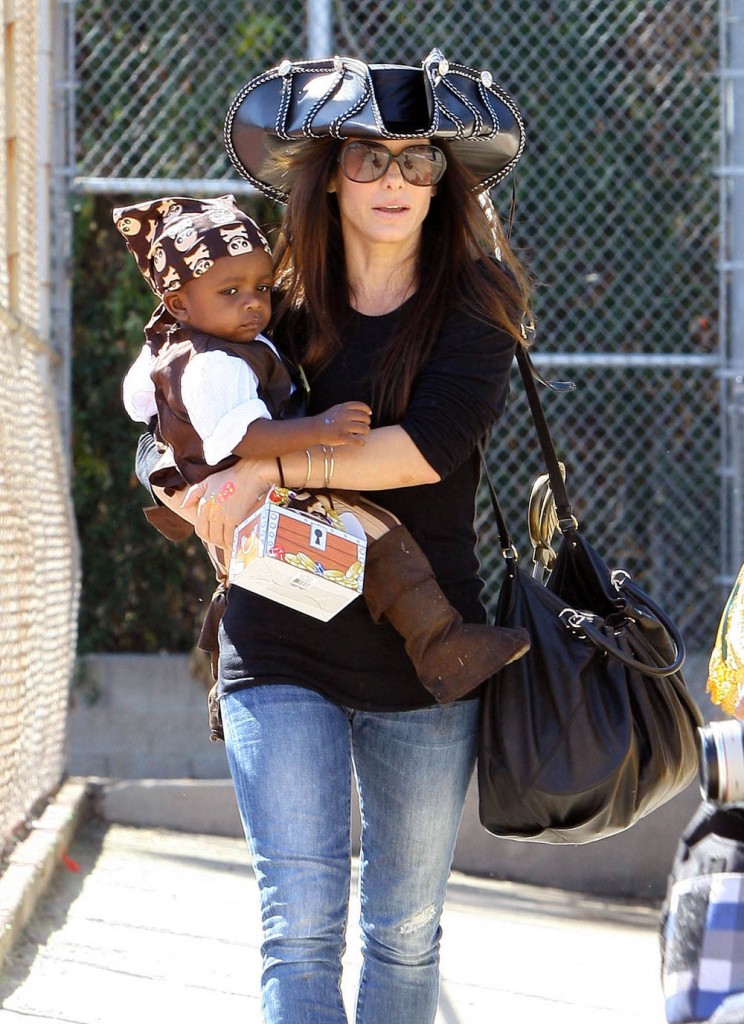 I don't want to give the wrong impression of what Sandra Bullock said, but I can't fit the full quote in the title of the story. She said that "You feel like you were dead compared to the way you were emotionally before" after you become a mother, and added "at least I did." It makes sense in context and didn't reach Gisele Bundchen levels of righteousness by any means.
Bullock is doing the press circuit for Extremely Loud and Incredibly Close, which co-stars Tom Hanks and is out in the US in limited release this Christmas. The movie is based on the book of the same name by Jonathan Safran Foer about a young boy who loses his father in the September 11 terrorist attacks. (The trailer is here and be forewarned that it made me cry.)
Bullock plays the mother to the boy who stars in the film, Thomas Horn. In a new interview with E!, (you can watch it here) Bullock is asked how being a mother has informed her acting. She said that it's made her more vulnerable, essentially, and that she feels things more deeply now. You could tell that she didn't mean to be sanctimonious and was just trying to explain her experience with it.
On how being a mom informs her performances now.
I've played moms before, I've always been very maternal, I've always loved being around kids.

I'm sure Louis informs me in ways I don't even know how. Everything becomes richer or more important or more frightening or more challenging.

Everything becomes far more emotional, which I'm grateful for. You feel like you were dead compared to the way you were emotionally before. At least I did. I don't know how, but I know it did profoundly affect me in the way I related toward [my on screen son] Thomas, as well. Thomas Horn, who played my son, I love him so much.
[From Video on E! Online]
As far as celebrity proclamations about motherhood go, this one was pretty minor. It reminds me of what Katherine Heigl said after she adopted her daughter, Naleigh, about how she felt like she was wearing her heart outside her body. Matt Damon said something similar recently too, about how his heart grew fives sizes when he had kids. It changes you. It's when celebrities start dismissing their life pre-children and acting like it was meaningless that they get into trouble. I think in Bullock's case she may have been thinking about the people she loved before Louis came into her life. After all, she was married to Jesse freaking James. That would make anyone feel dead inside.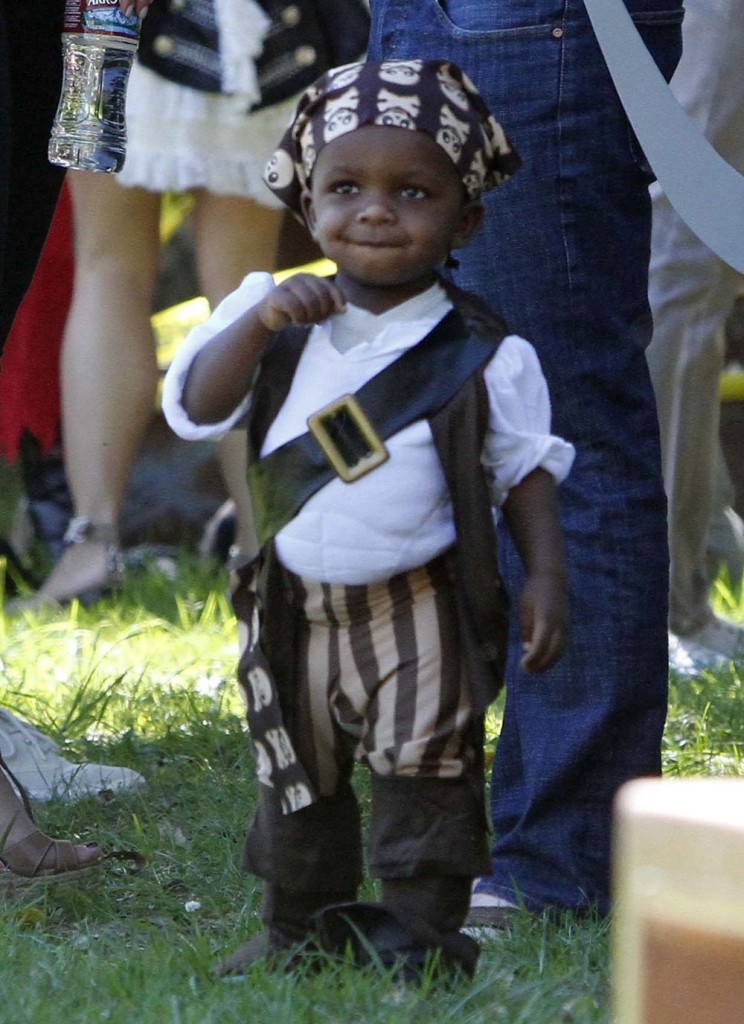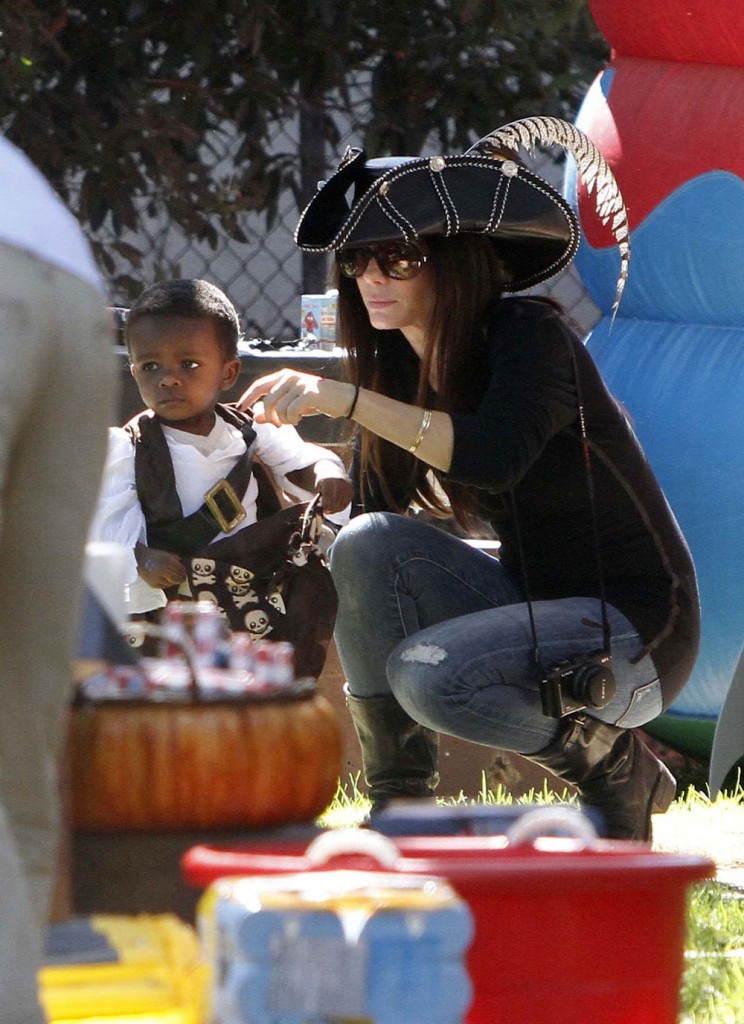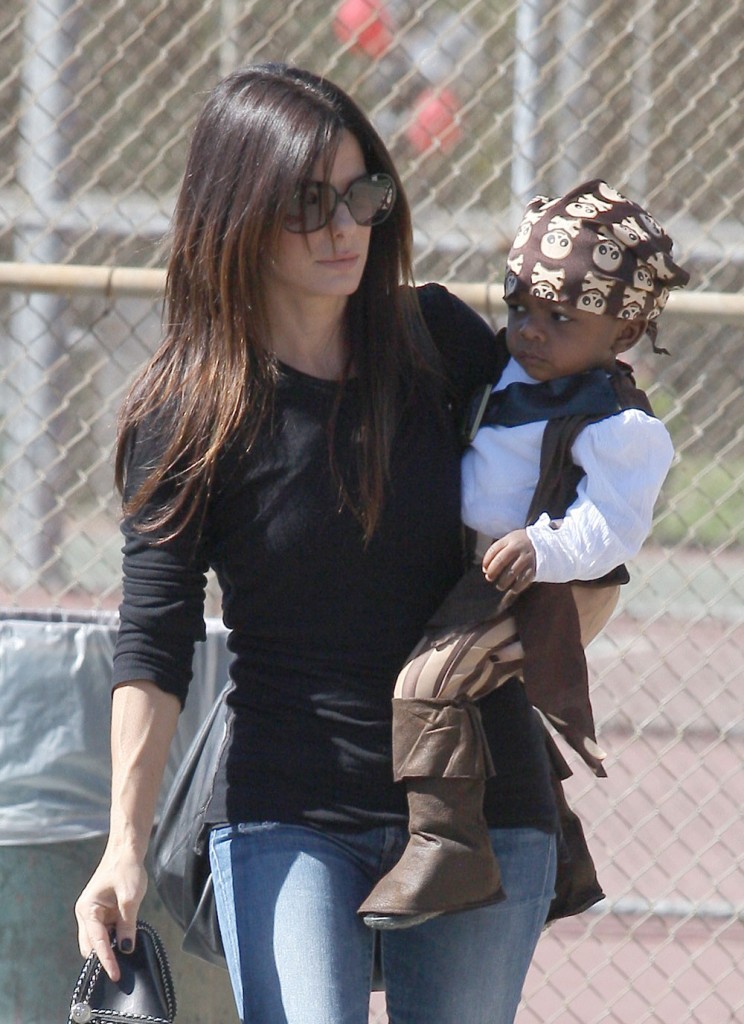 These are photos of Sandra and Louis at a pirate-themed party on 10/9/11. Credit: Fame