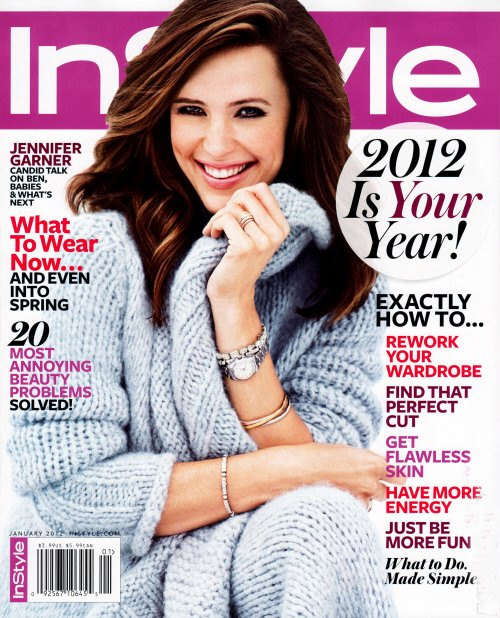 Jennifer Garner covers the January issue of InStyle Magazine, and she promoting her role in the smaller, independent film Butter. That's the film about competitive butter-carving, and Garner produced the film as well. In addition to talking about that film, she's also talking a lot about her family. Not just the kids, but her husband too, which is a rare thing. Well… let me say it this way – Jennifer will often say something about Ben in her interviews, but Ben rarely says anything about her. Usually Jennifer shows a little caution when discussing her husband, but I think she feels like she and Ben are in a better place right now, because this is the most gushy as I've ever seen her. They've been together for seven years now, and she's pregnant with their third kid. Maybe Jennifer feels like they're already passed the rough phase of their marriage?
The secret to her 7-year-marriage to Ben Affleck: "We both know we couldn't do what we do without each other. Ben always says, 'If you love it, we can make it happen.' "

Affleck gives her diamonds: Affleck, 39, enjoys showering his wife with diamonds. He gave her a pair of pink and white diamond Harry Winston bands, one for each of their two daughters, Violet, 6, and Seraphina, who turns 3 next month. "He knows when to swoop in with the gesture. He's sweet that way," Garner says. "Honestly, I would do anything for that man, because I know it's not taken for granted."

Pregnancy at age 39: "A game changer." Garner admitted to having a difficult first trimester, complete with nausea, exhaustion and junk-food cravings. "I wish I was one of those cute pregnant girls who wear skinny jeans throughout their pregnancies. But I just gain weight. I'm trying really hard to be mindful, but when I'm making the kids mac and cheese, I want it badly."

Not giving her kids junk food: "My kids had never seen Doritos before. They would say, 'Mom, where did you get that orange chip? I really want that.'"

On somebody she'd like to meet: "During my second pregnancy I loved listening to the cellist Yo-Yo Ma. I've thought about contacting him, but I've never had the nerve."

On loving her current state of life: "I'm not as myopic as I used to be. During those Alias years I worked 362 days a year. It was great, but I wouldn't trade my life now for anything."

On the joys of being a producer: "Being a producer has helped me find the part of myself that has a voice. I'm not just the good girl who's handed a script."

On her Butter character: "I identified with her loss of identity," she says of her character. "You identify with your career then become a mom and put everything you have into the happiness of those kids. And though I wouldn't change it for anything, you lose part of yourself."
[From People, Celebrity Gossip & InStyle]
It's surprising that Garner even admits that she's "lost" part of herself in motherhood, considering Garner is usually all about being Mother Superior, even going out of her way to say that "there's no deeper want" for a woman than to be a mom. The junk food stuff could have gotten in Goop territory, but Garner saved it by admitting that she too succumbs to cravings.
But really, the most interesting stuff is the Ben Affleck stuff. He buys her diamonds? He buys her PINK diamonds. He also bought Jennifer Lopez a pink diamond… I'm just sayin'. And Ben says stuff like "If you love it, we can make it happen." ???? Amazing. Hopefully, Ben and Jen really have turned a corner and their marriage is super-strong right now. Fingers crossed.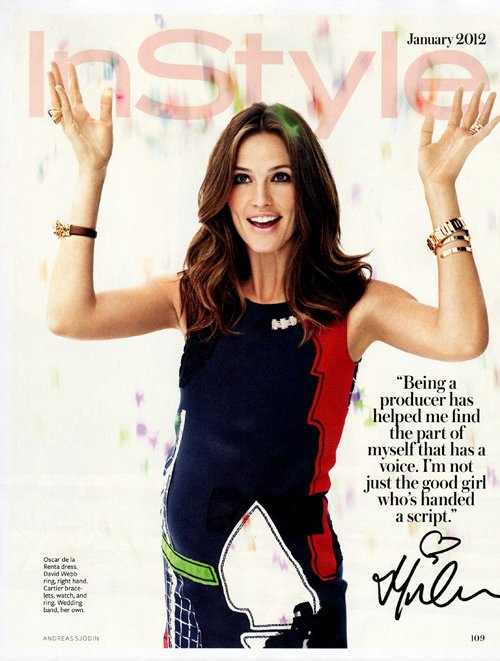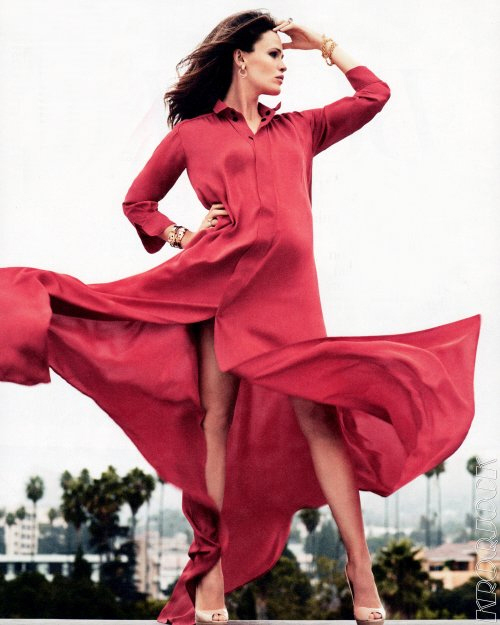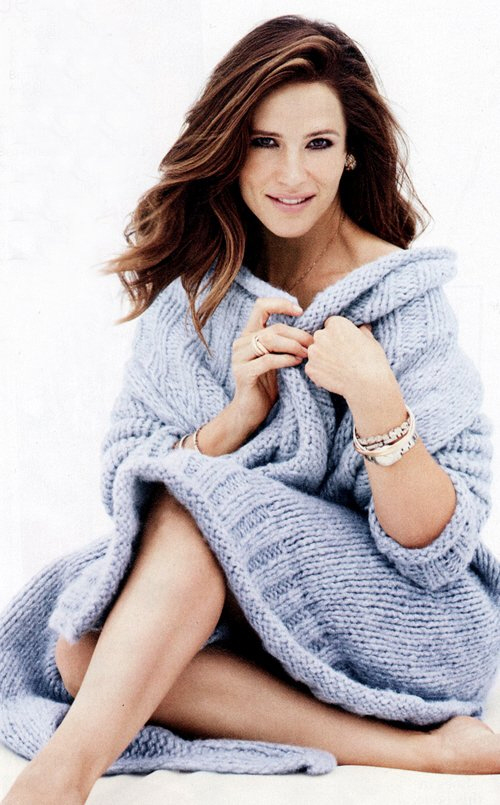 InStyle photos courtesy of Celebrity Gossip.