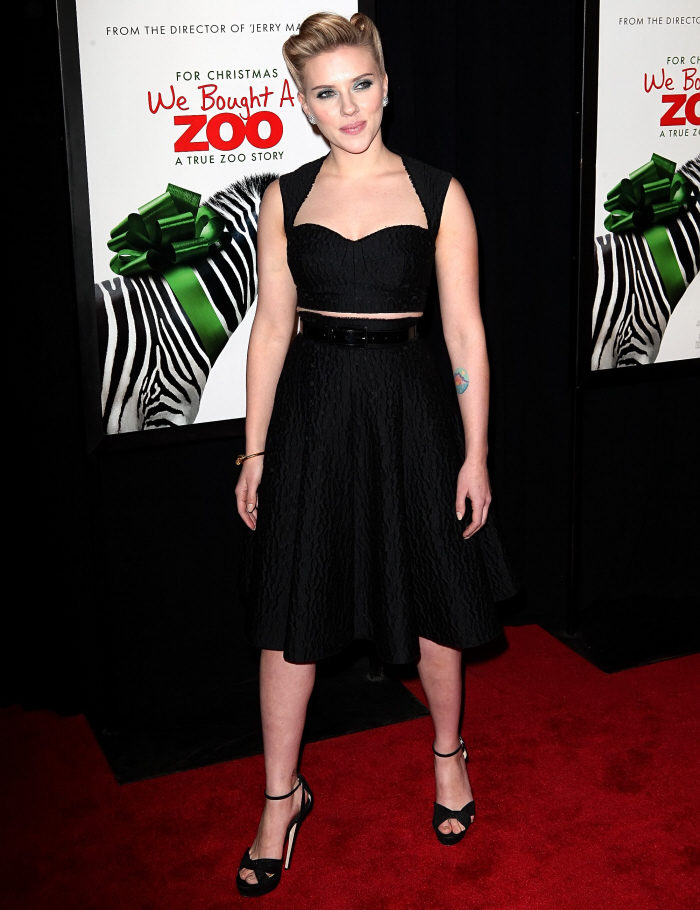 These are photos of Scarlett Johansson at last night's NYC premiere of We Bought A Zoo, the Cameron Crowe film that isn't getting the best reviews. ScarJo stars with Matt Damon and Elle Fanning, both of whom were at the premiere as well. This post is just about ScarJo, though. Scar wore this Dolce & Gabbana dress which… I don't get. Just my opinion: I don't think much of Scarlett's style, at all. Her style is, at best, hit-or-miss, and at worst, she simply doesn't know how to dress for her curvy-petite figure. I also think her body and face mystify most stylists too, judging from her often-horrible photo shoots for ad campaigns and magazines.
Scarlett is the "face" of Dolce & Gabbana too – she could have her pick from all of their dresses, and this is what she chose. A stiff-looking poodle skirt with a sliver of exposed skin at the waist? I just feel like she was phoning it in, but if you go back and look at her style history, you realize that she wasn't phoning it in, actually. This is one of her better red carpet looks, just because it's so boring instead of actively BAD.
I do like that she's finally been able to ditch the too-red hair color, which she had for Black Widow in The Avengers. She looks her best when she's doing a dirty-blonde, I think, although I'm not crazy about the hairstyle she worked on the carpet. But the absolute worst? THE BLUE EYESHADOW. She looks like she should be working at a Dairy Queen.
Last thing: is this not the best photo of Scarlett ever? I feel like we're looking into her soul.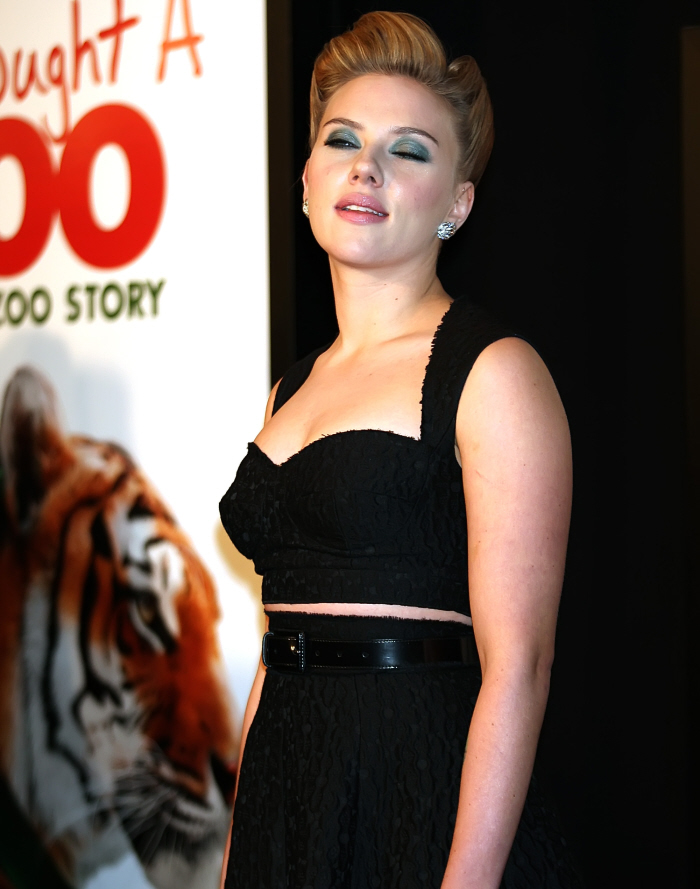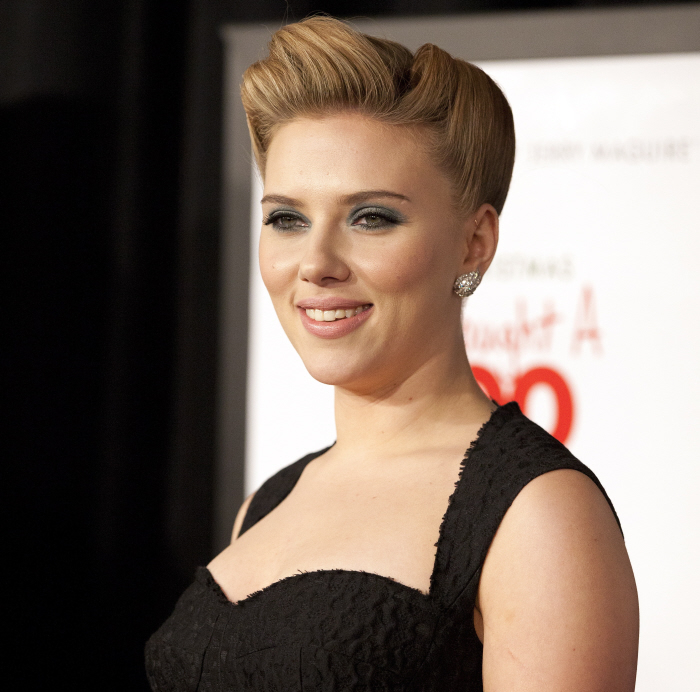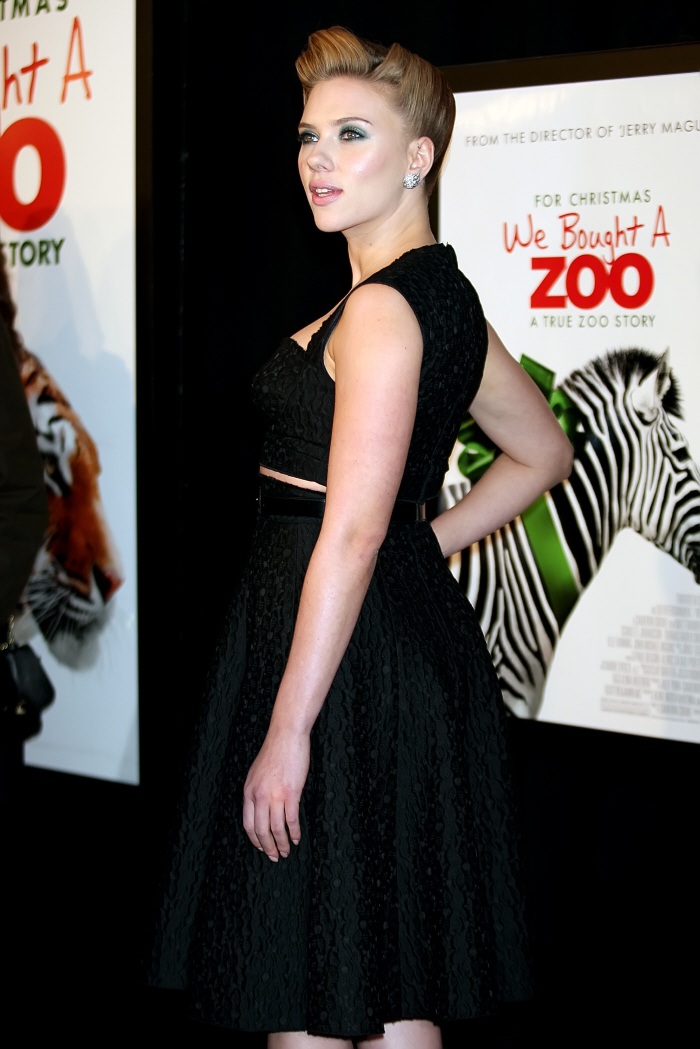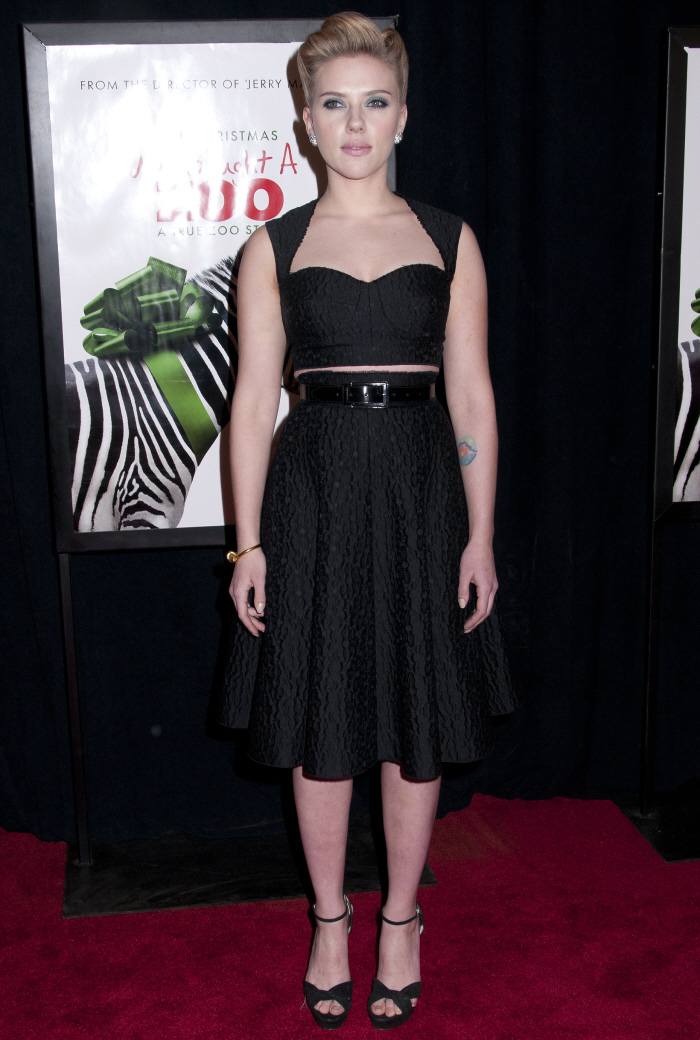 Photos courtesy of WENN.