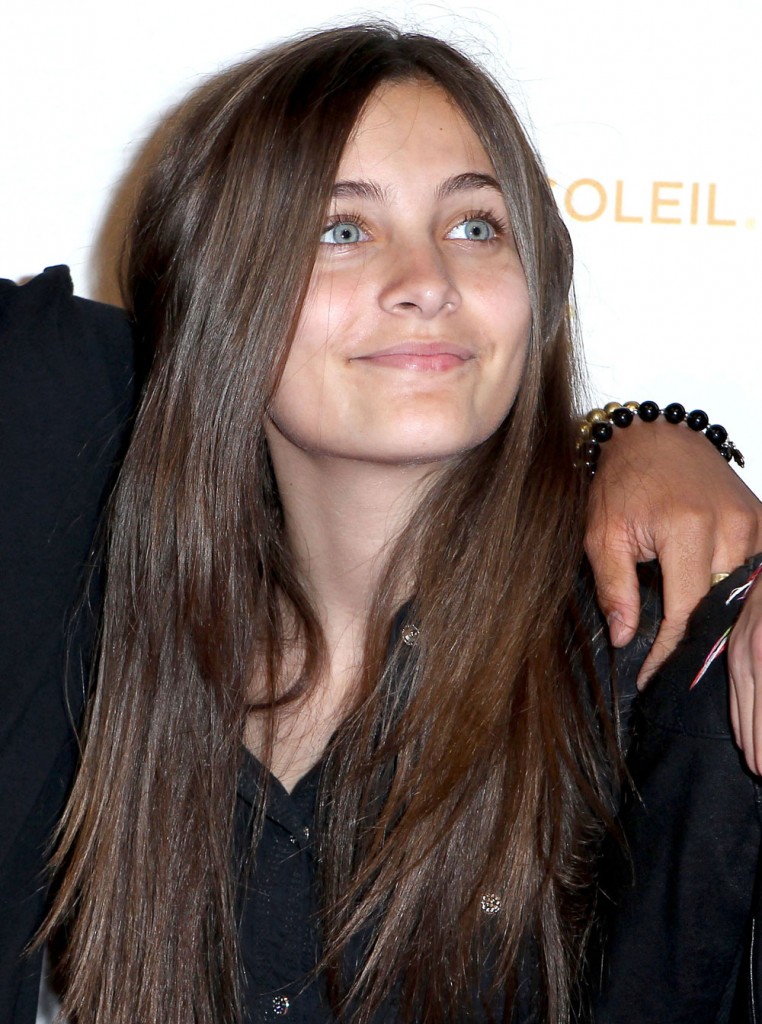 You know how Lindsay Lohan was too coked up in Hawaii to bother coming back to LA on time to make a scheduled stop on the Ellen DeGeneres show? (Which would have been her only tv interview promoting her Playboy cover.) Well Ellen found a much more gracious guest in the late Michael Jackson's daughter, Paris, 13. Radar Online has a video preview of Paris' interview, which will air on Thursday. Paris was a little nervous on Ellen, but I was so impressed by how genuine and down to earth she seemed. She's a normal kid, and she didn't come across like she was entitled or spoiled at all, like so many other children of celebrities I won't name who names start with "Will," "Jada" and "Kris." (And it's not those kids' faults at all.) Paris recently landed a role in a live action animation film called Lundon's Bridge and the Three Keys based on a book series. She explained to Ellen that she's wanted to act since she was a child and that she used to do improv with her dad. After some of the very sad and heartbreaking things we've heard about Paris and her brothers during the trial of Dr. Murray, it was so nice to see her happy and well. Here's some of what she said:
Paris told Ellen that she's enjoying school and feels like she's having a normal childhood. Despite her famous family, Paris said she wasn't recognized by her classmates, which gives her "a chance to be normal."

PHOTOS: Lindsay Lohan's Mugshot Hall Of Fame

"They didn't know who you were because you used to wear masks all the time," Ellen remarked. "When you would wear the masks do you remember thinking, because obviously your dad did that to protect you so nobody would know who you are and you could go out and have a regular life.

"Do you remember wearing a mask and going this is kind of weird?" Ellen asked Paris, who said, "Yeah, I'm like, 'This is stupid, why am I wearing a mask?' But, I, kind of realized the older I got, like he only tried to protect us and he'd explain that to us too."

In another candid moment, Paris shared with Ellen the most memorable thing her late father told her.

"He said, 'If I die tomorrow, always remember what I told you," Paris recalled. "I took his advice and I remembered everything he told me.'"
[From Radar Online]
For all you can say about Micheal Jackson, and you can say a hell of a lot about him, he seems to have raised some great kids, particularly his daughter. I hope Paris does well in her career, and I also hope she's able to keep that sense of normalcy she values so much. You know that if Michael was still alive we probably would still have no idea what his kids look like. It seemed strange to cover their faces, as Paris admitted here, but he seems to have known what he was doing. I found this interview kind of touching. Ellen was probably ultimately happy that Lindsay didn't show. She avoided a ton of drama with that one.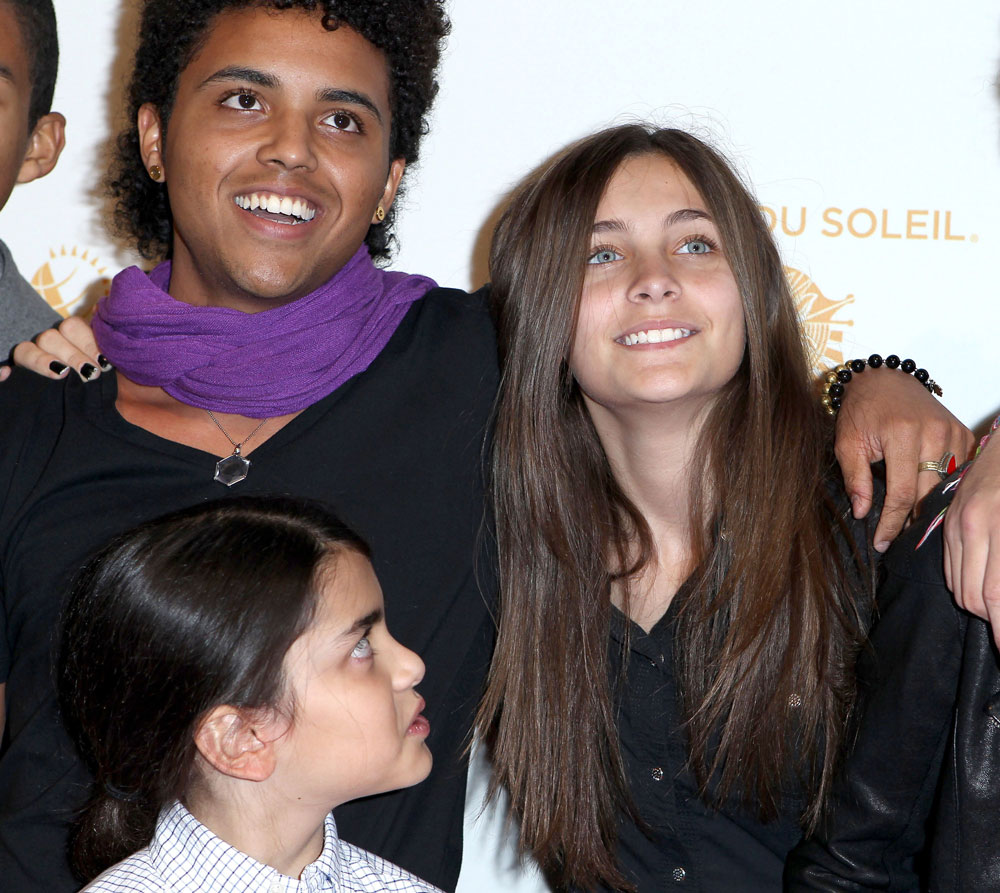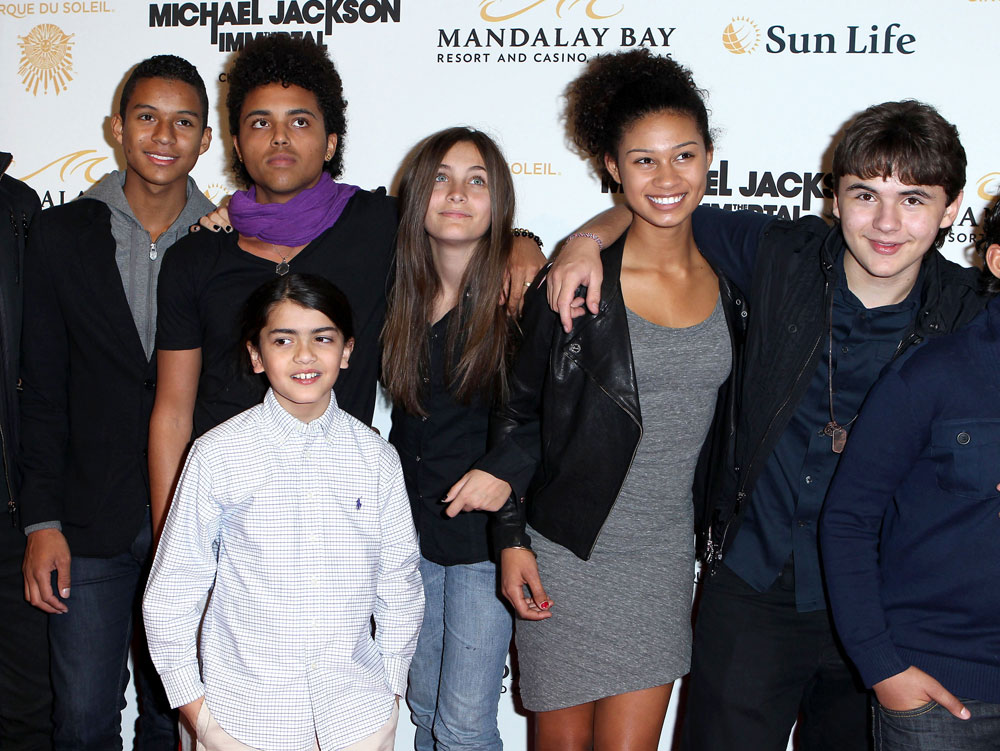 Paris Jackson is shown on 12/3/11 at the premiere of Cirque du Soleil's Michael Jackson's 'The Immortal World Tour' in Las Vegas. Photo Credit: Judy Eddy/WENN.com