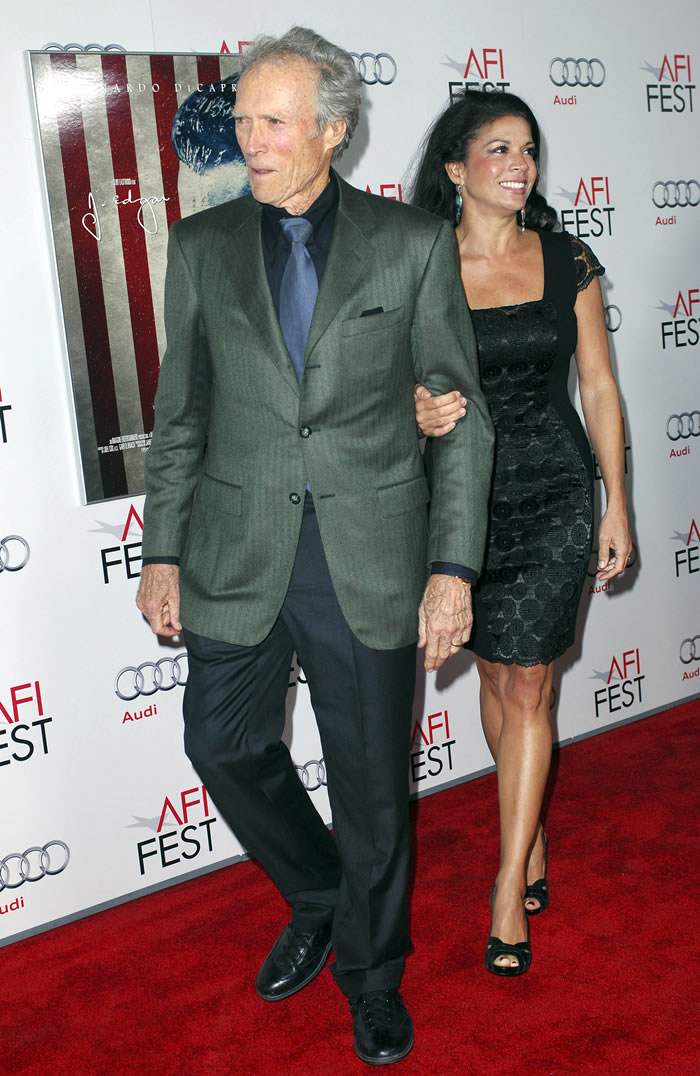 This story truly makes it seem like the End of Days. Apparently, Clint Eastwood has gone to the dark side and agreed to participate within an Eastwood family reality show with his wife of fifteen years, Dina Ruiz, a former anchorwoman is thirty five years younger than himself. I can't even begin to stress how terrible an idea this sounds like. Why would Clint ever consent to such madness? Maybe he threw his wife a bone (heh) after she pestered him for awhile about it. I guess she must be a famewhore? Pretty much. I just hope she doesn't drag him down with the ship.
The whole deal with Clint Eastwood's enduring success isn't all due to his acting and directing, which has obviously got everything to do with the respect he's afforded within Hollywood but not so much his appeal with the general public. In regard to the latter, it's more of an issue of mystique that dates back to his portrayal of the Man with No Name in the famed Sergio Leone Dollars trilogy. He's an enigma, and a reality show could steadily chip away at that legacy. Do we really want to see Clint walking around in his boxer shorts and absentmindedly scratching his ass? No. We most certainly do not.
Clint Eastwood is going the way of the Kardashians … TMZ has learned his wife and two of his daughters are currently shooting a family reality show intended to air on the E! network.

Sources connected to the production tell TMZ … the show will explore what it's like to live in a family of "Hollywood royalty." It will focus on the relationship between Clint's wife Dina Eastwood, their daughter Morgan and Clint's 18-year-old daughter Francesca … an aspiring actress.

We're told 81-year-old Clint has agreed to make a couple of cameos — but will not be a main character on the show.

The show is being produced by reality powerhouse Bunim/Murray — the same people who produce all of the Kardashian reality shows … along with "The Real World" and "Bad Girls Club."

Sources tell us producers are hoping to get the show on the air in the next few months.
[From TMZ]
This can't turn out well. Hopefully, the show will be boring as hell because, presumably, Clint will duck out after making a "Honey, I'm home" appearance before retiring to his study, bolting it shut, and chilling out with a hefty supply of fine cigars. An early cancellation with be the most merciful of all possible fates here.
Then there's the worst case scenario, which would be similar to Ozzy Osbourne's loss of mystique after "The Osbournes" hit the airwaves. One of my good friends from high school was obsessed with Black Sabbath, and he was absolutely crushed after watching Ozzy freaking out over dog poo and snoring on a chaise lounge while his wife Sharon threw raw meat at the neighbors. My friend couldn't believe that he'd spent his formative years worshipping a guy that turned out to be such a dork. Hopefully, Clint will avoid this fate. He's 81 years old and has worked too hard to establish a wonderful legacy. None of his fans ever want to think of him as a dork.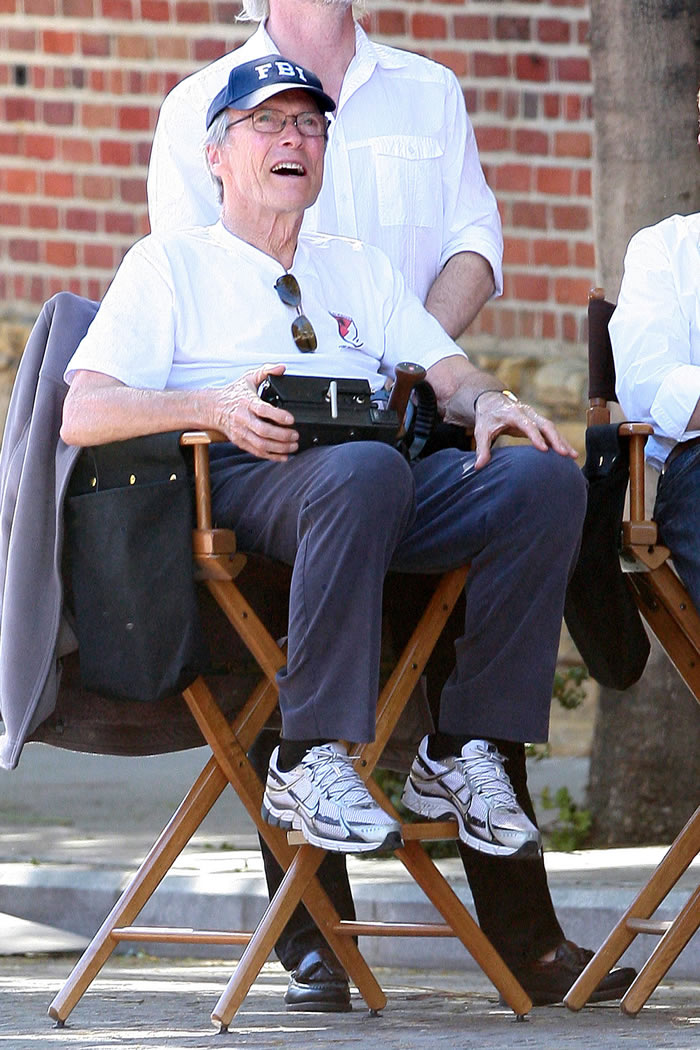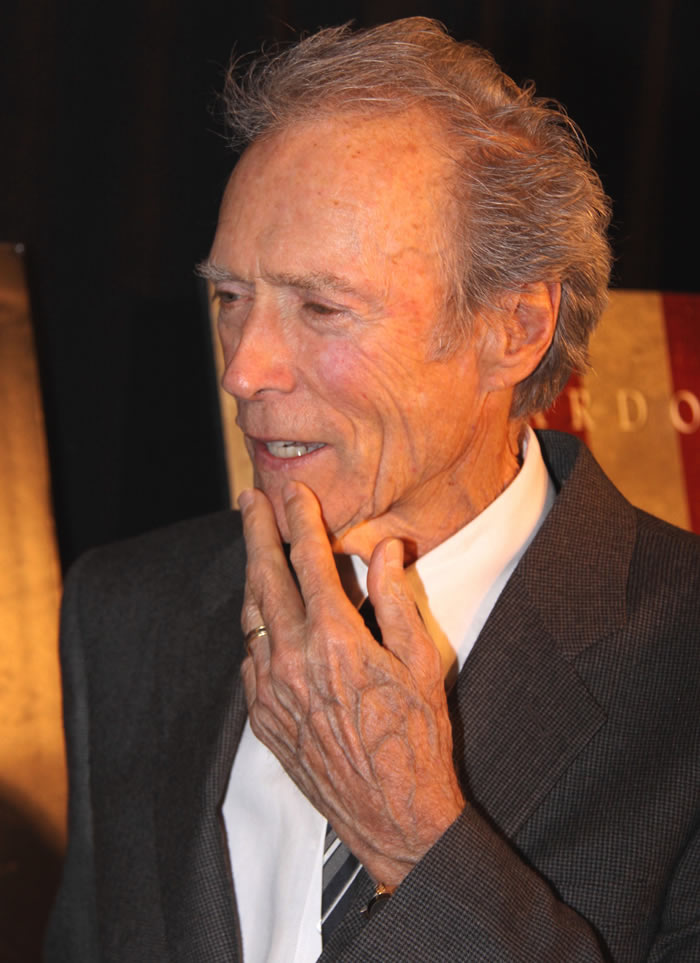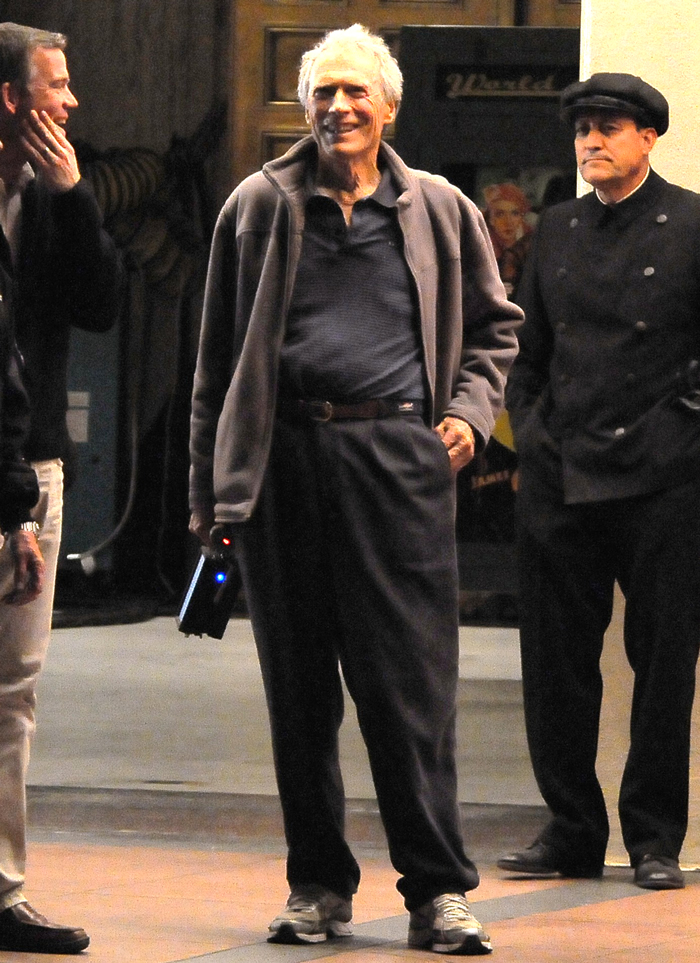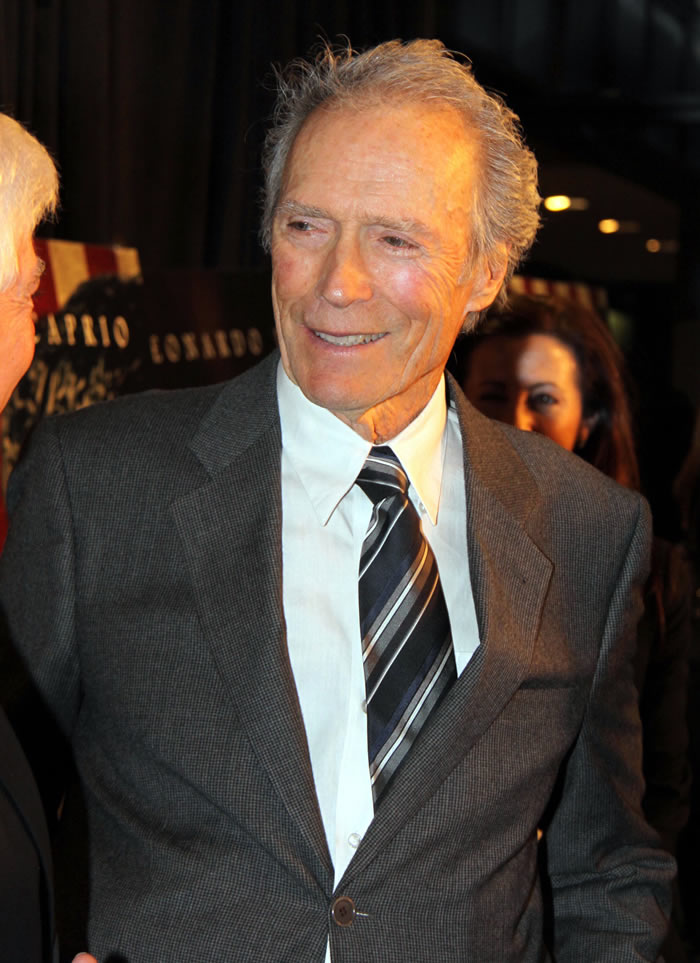 Photos coutesy of Fame