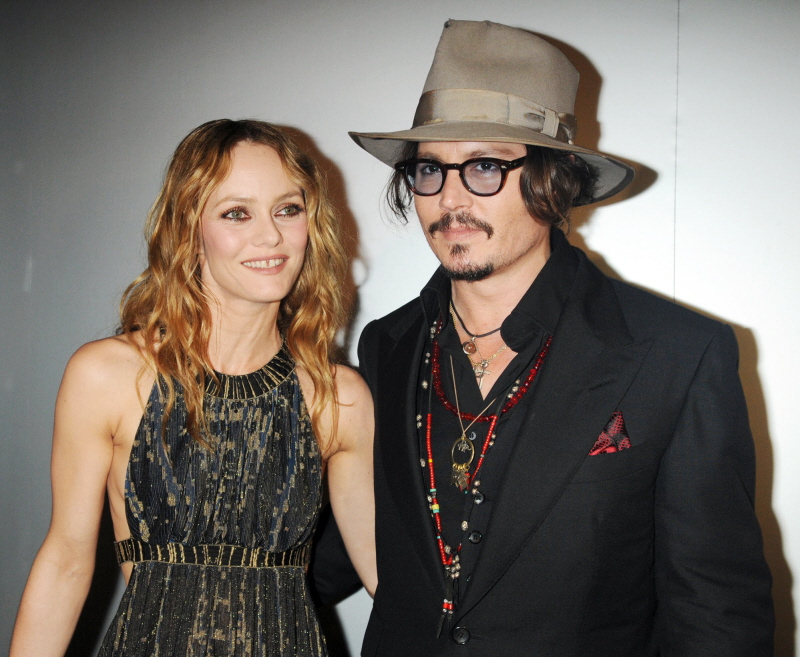 When Johnny Depp appeared on Vanity Fair a few months ago, his unfortunate "rape" comments made all of the headlines – he compared photo shoots to "being raped somehow," and that issue eclipsed the other parts of the interview. Once I got the chance to read the whole thing, it struck me that Depp isn't the mysterious poet/beatnik that he once was (or that we thought he once was). Nowadays, he's usually wasted. Nowadays, he's kind of full of himself. Nowadays, he doesn't seem to be so obsessed with his girlfriend of 13 years, Vanessa Paradis. Star Magazine has an oddly on-target story about the "rough patch" that Johnny's been in for a while, and how friends are referring to it as his "mini midlife crisis." In turn, sources claim that Vanessa was having none of it, and she told Johnny to only come home after he sorted himself out.
"If it ain't broke, don't fix it," Johnny Depp once said when asked why he never married his girlfriend of 13 years, Vanessa Paradis. But multiple sources tell Star the couple recently was mired in a relationship crisis so severe, it threatened to tear them apart for good.

Johnny and Vanessa have been living separate lives for months, as she remained at their home in the South of France and he hit the road to promote his film The Rum Diary. But Johnny wasn't spending his nights alone. On Nov. 20, Depp showed up at hot NYC lounge Kenmare with seven women in two. In addition to ordering bottle service for his bevy of beauties, "He flirted with more than one model type and danced with several girls," an insider tells Star. "People were wondering if he was single again, because it definitely looked like it."

Indeed, sources reveal that Johnny and Vanessa were going through a rough patch as the 48-year-old experienced what his friends believed was a "mini-midlife crisis."

"Johnny was on a bit of a downward spiral for the past year or so," a friend admits. "He was drinking and partying more than he probably should."

Vanessa initially pushed her partner away as his behavior grew more erratic, says the source.

"She told Johnny to come back when he got it out of his system." But she would never willingly let him go forever, the pal says. "Vanessa has built her life around Johnny and would be destroyed if he left her," explains the friend, adding that the gorgeous duo have reconciled for now and are back on track. "It's a strange relationship. Johnny and Vanessa are either madly in love or at each other's throats. But it works for them."
[From Star Magazine, print edition]
That's what I always hear about Johnny and Vanessa – that they're very passionate and volatile, that they're two eccentric personalities, and that they spend a lot of time apart. If you go back and read Johnny's past VF interviews, you start to get an idea of just how much time they spend apart – weeks, even months at a time, and in Vanessa's absence, Johnny seems to spend his free time partying and drinking (and working, sure). So is there trouble in Paradis-paradise? Maybe. Or maybe they just have an unconventional relationship that works for them?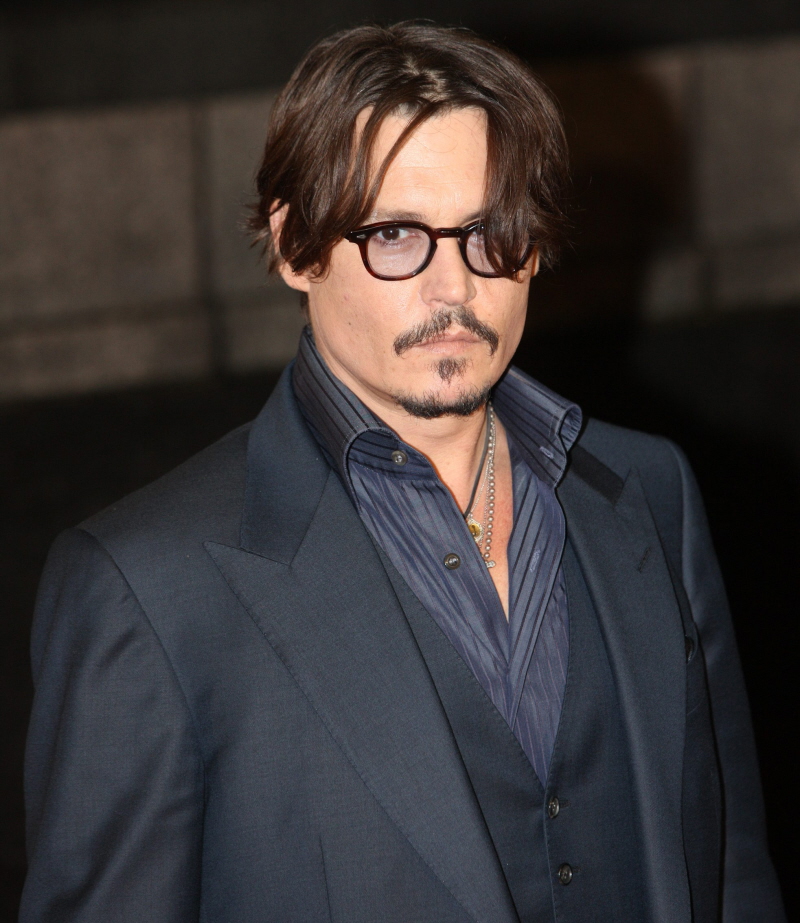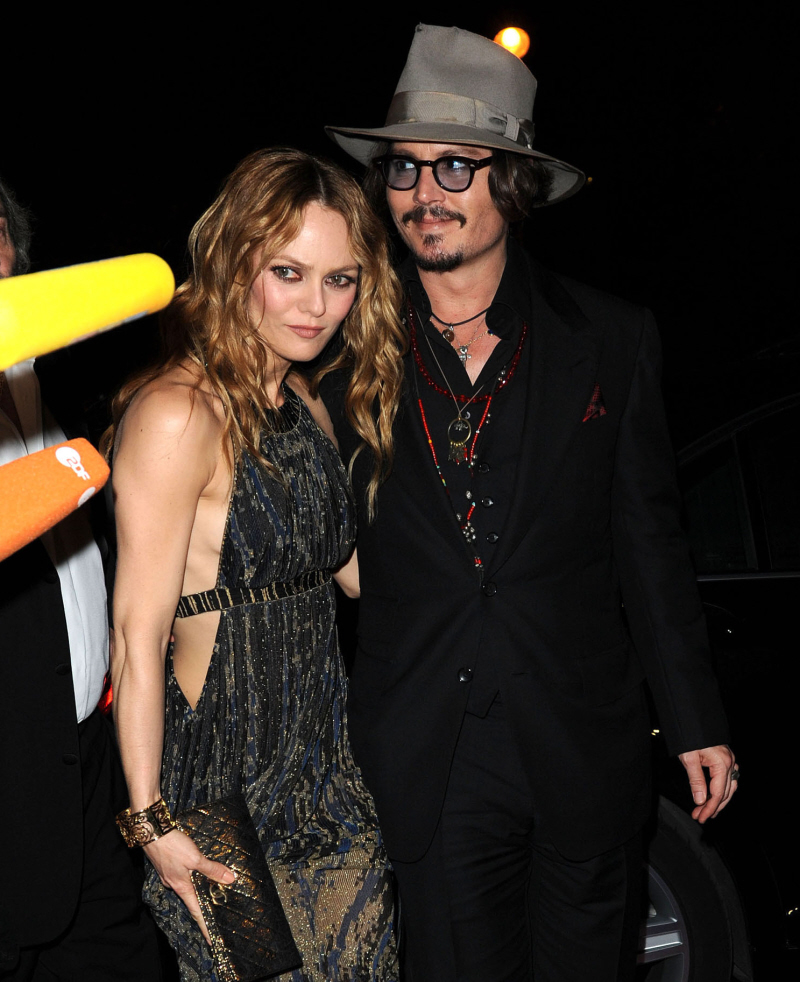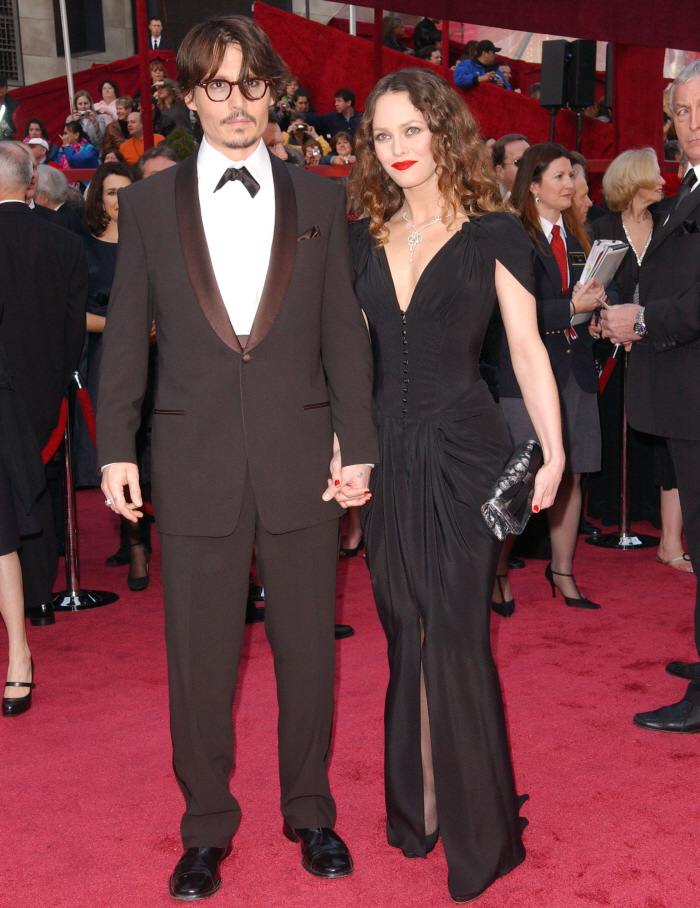 Photos courtesy of Fame & WENN.