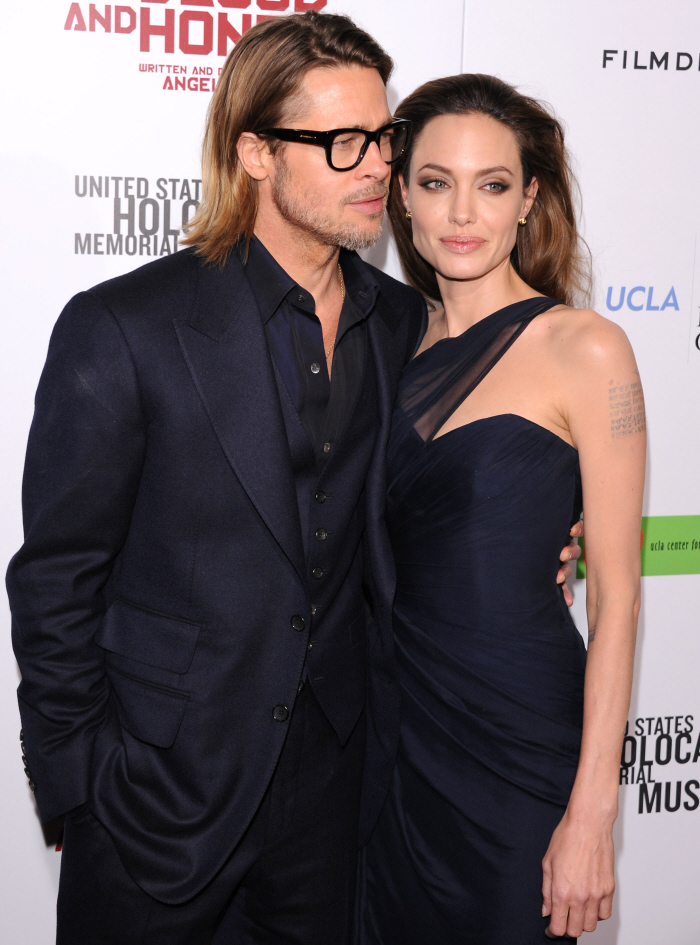 Brad Pitt got to celebrate his 48th birthday with his family this weekend, in Las Vegas. That's a thing for him, isn't it? I feel like Brad and Angelina go to Vegas for his birthday often. One year, wasn't it a boxing match? Anyway, for this year's festivities, Brad didn't get a date night with his girl, he got family-friendly entertainment by way of the Cirque Du Soleil. Yes, Brad, Angelina and the kids all went to see Michael Jackson The Immortal. We don't have the blurry photos of the Jolie-Pitts in Vegas – you can see them here.
Brad Pitt's birthday weekend was quite a "thriller"!

The Moneyball star, who turns 48 on Sunday, was joined by longtime love Angelina Jolie and their six children in Las Vegas Saturday night to experience the Michael Jackson The Immortal, the Cirque Du Soleil touring show.

"They had great seats, sitting right beside the stage," a source said. "They really seemed to enjoy the show. The performers didn't know they were there and a few of them recognized them while they were on stage, so it was pretty exciting."

After giving a standing ovation, Pitt, donning round glasses, Jolie, wearing a light grey dress, and the children left just as the cast gave final bows. The family spent the night at the lavish Four Seasons.
[From People]
What's with Brad the glasses? I've seen him in reading glasses before, but it seems like in the past month or so, Brad has been wearing proper glasses full-time. Now, I like a man in glasses, but Brad makes it seem like he's the "dorky-hot guy in high school that you don't realize is going to be good-looking and then he takes off his glasses." Or is that just with chicks? Whatever. Us Weekly's source (inside the Cirque Du Soleil?) said that the "artists were pleasantly surprised by this unannounced visit."
Anyway, happy 48th birthday to Brad – his official birthday was yesterday, and throughout last week, Brad received some early birthday presents in the form of major Best Actor nominations for Moneyball. He's been nominated for a Golden Globe, a SAG, a Critics Choice, and I feel comfortable saying that he's one the shoo-ins for an Oscar nomination. I'm very happy that this awards season will be full of Brangelina.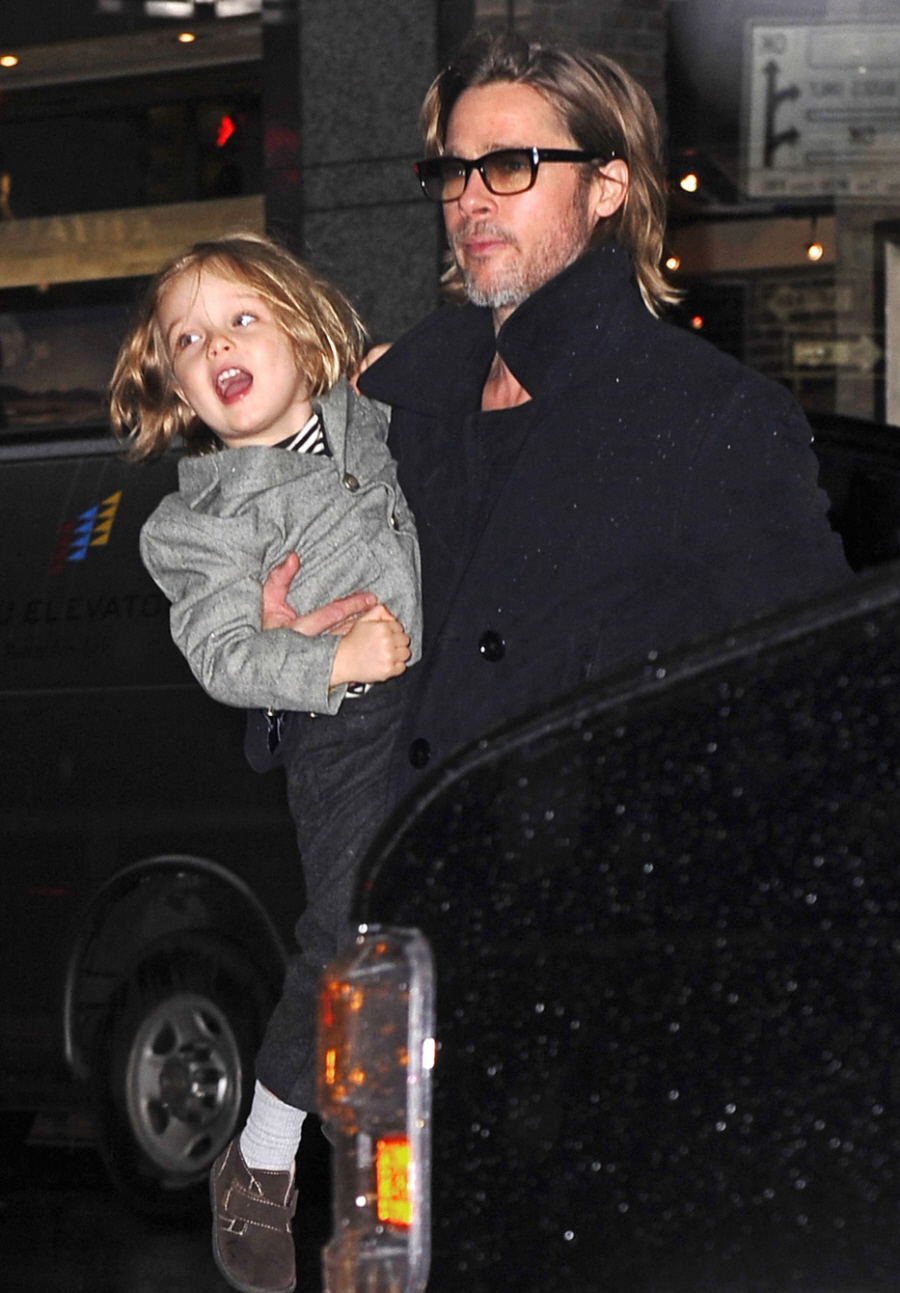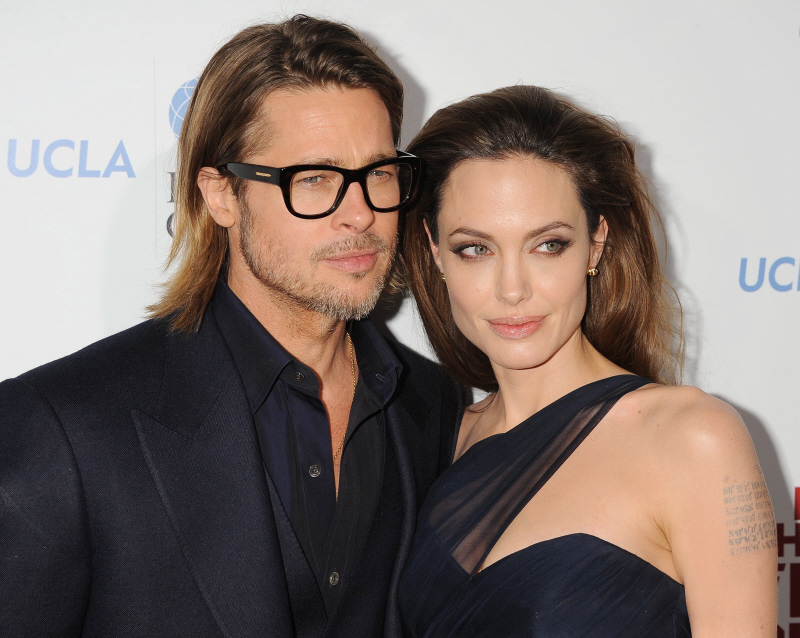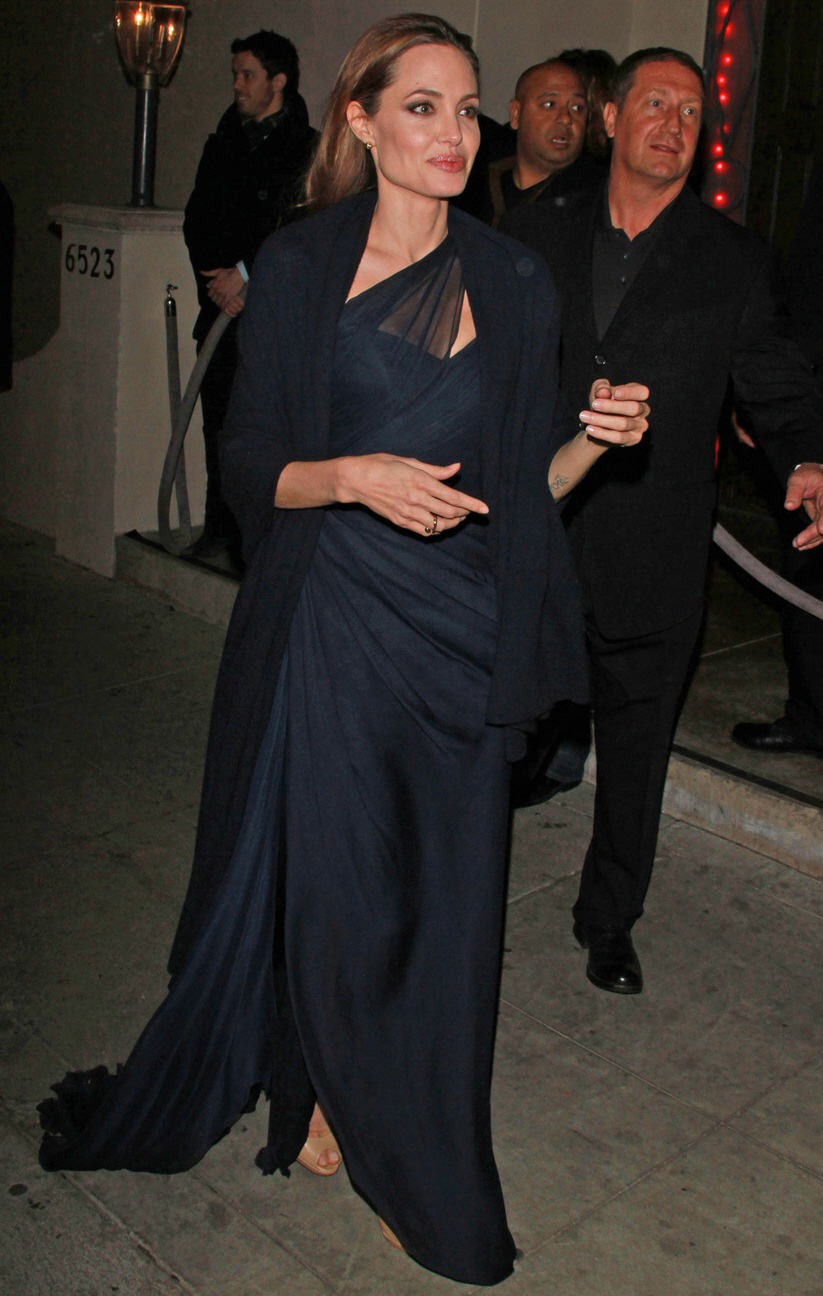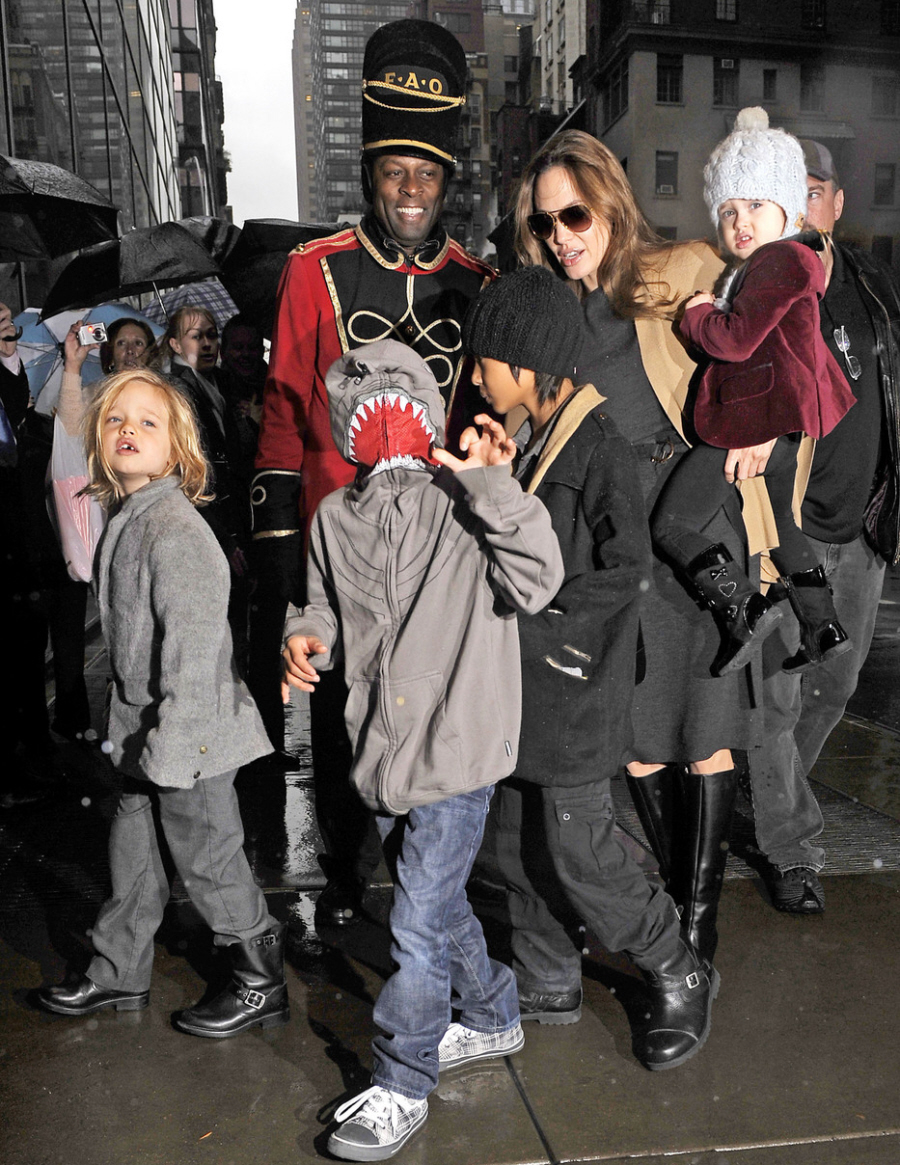 Photos courtesy of WENN & Pacific Coast News.