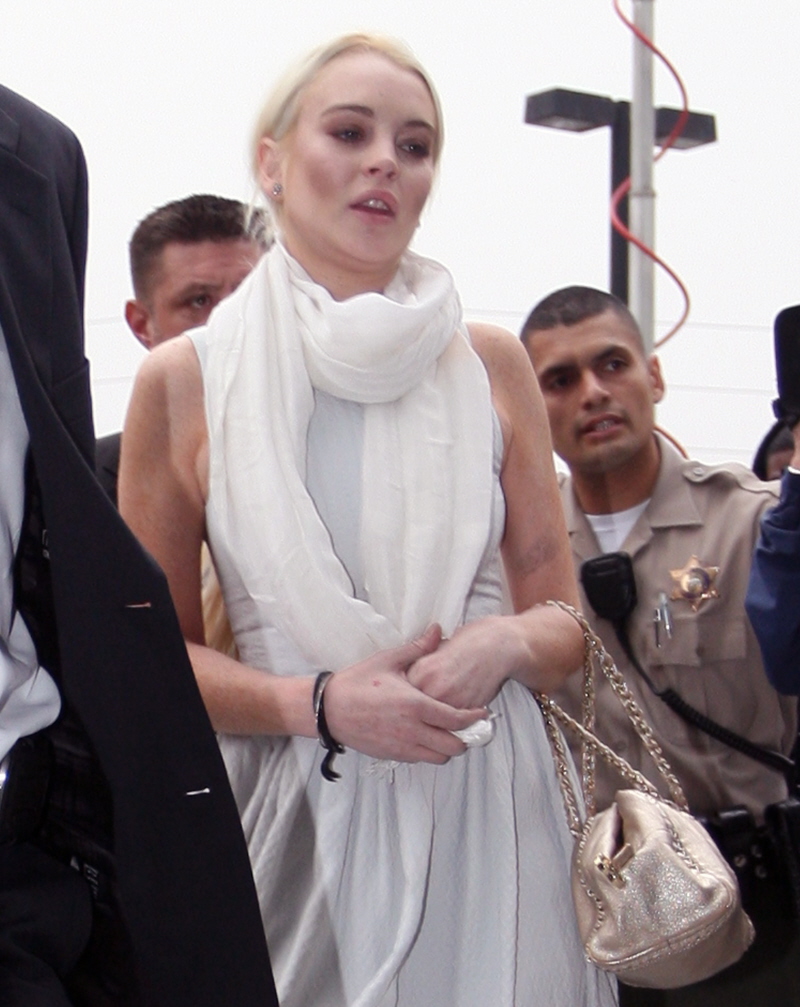 I really think that since Lindsay Lohan got paid nearly a million dollars by Playboy for her Photoshopped T&A and her dusty firecrotch, she thinks that she's totally rolling in dough. Granted, if I had $900,000 sitting around after flashing my biscuits (not even, in LL's case), I would be smug as hell too. But I would also save a large chunk of that money and live on it for YEARS. I could stretch that out for a decade or more. But you know that the Cracken is just going to blow through it in a matter of months, if she hasn't already. Still, now that she got paid, she thinks she's too special to take any gig that comes her way. She thinks that she can afford to sit around, smoking crack, and waiting for the big cons. She's wrong. TMZ reports that LL is refusing New Year's Eve "hostess" and "appearance" gigs. Because she doesn't want the rep as a party girl. LMAO.
Lindsay Lohan is adamant … there's no way in hell she's gonna blow the progress she's made with her judge just to count backwards from ten.

Sources close to the actress tell TMZ … she's gotten a bunch of offers to host various ragers on NYE … but she's turned down every last one.

We're told Lindsay is desperately trying to change her party girl image … and she feels staying out of the NYE madness is a major step in the right direction.

Lohan's decision is a costly one — some stars have raked in 6-figure checks for partying on New Year's Eve. But we're told Lindsay — who received high marks from her just earlier this month — doesn't think a check would be worth it.

Lindsay plans to ring in 2012 with a few close friends at her home … although she may go out to dinner before the final countdown.

Should old acquaintance be forgot …
[From TMZ]
Coughcoughbullsh-tcough. You know what's WAY more likely? Lindsay Lohan, international call girl, booked a "private gig" for New Year's in New York City. My guess is something with her married and shady lover/john Vikram Chatwal? One thing's for sure, she's not hanging out in Long Island with her mother when the ball drops.
Also – I'll say it again: the crack has destroyed her mind. She thinks we're all so dumb and crackie, just like her. She thinks she's fooling us. She thinks that we actually buy that she's "changed" after finally working on her probation after YEARS of legal (crackie) shenanigans.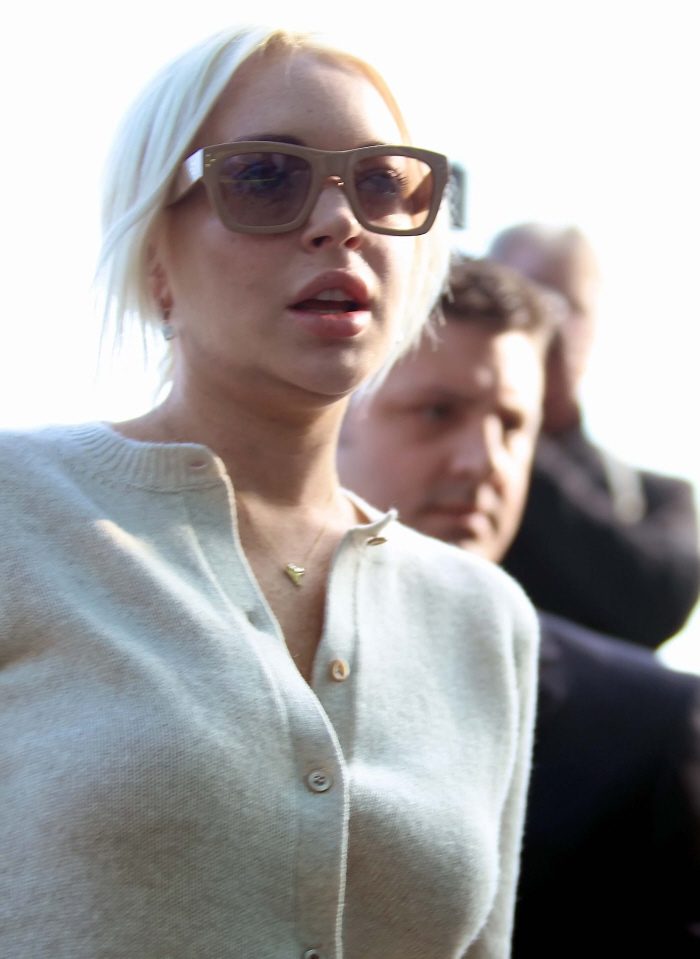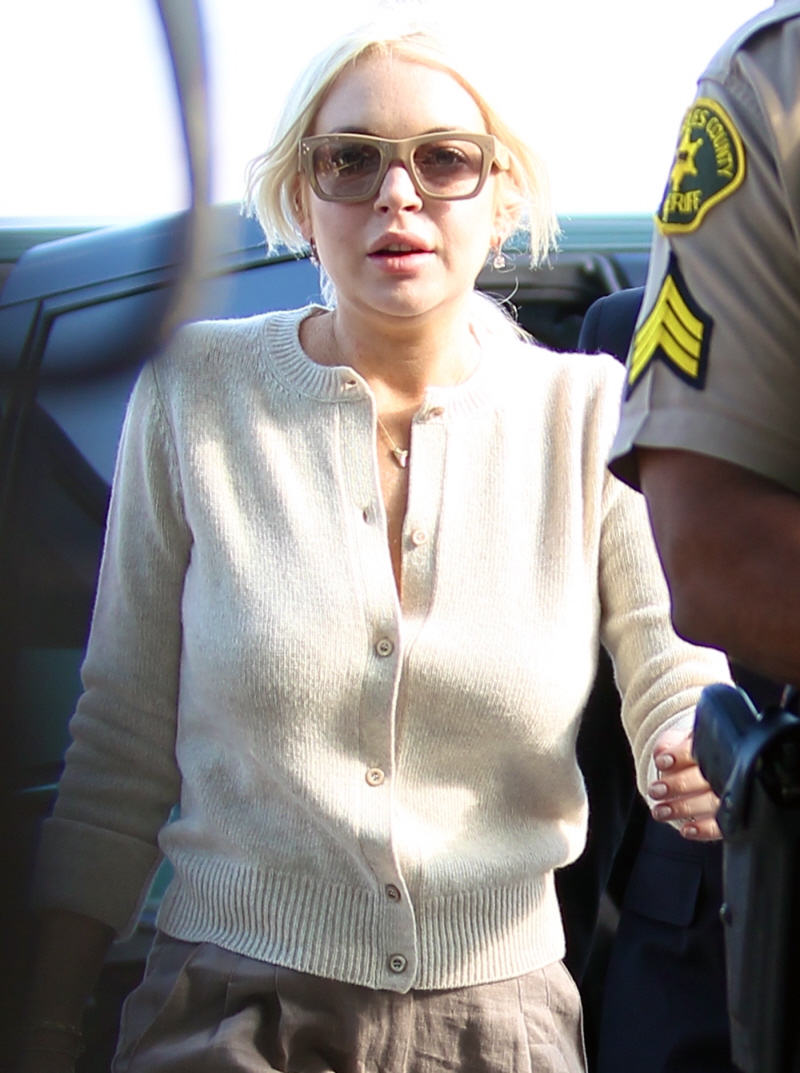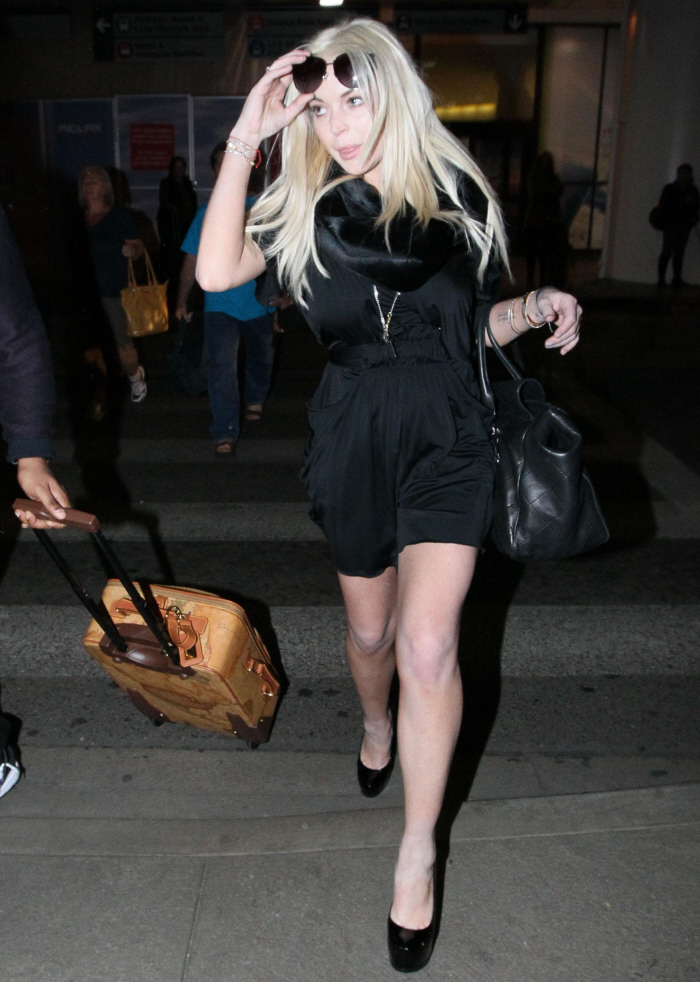 Photos courtesy of Fame & WENN.