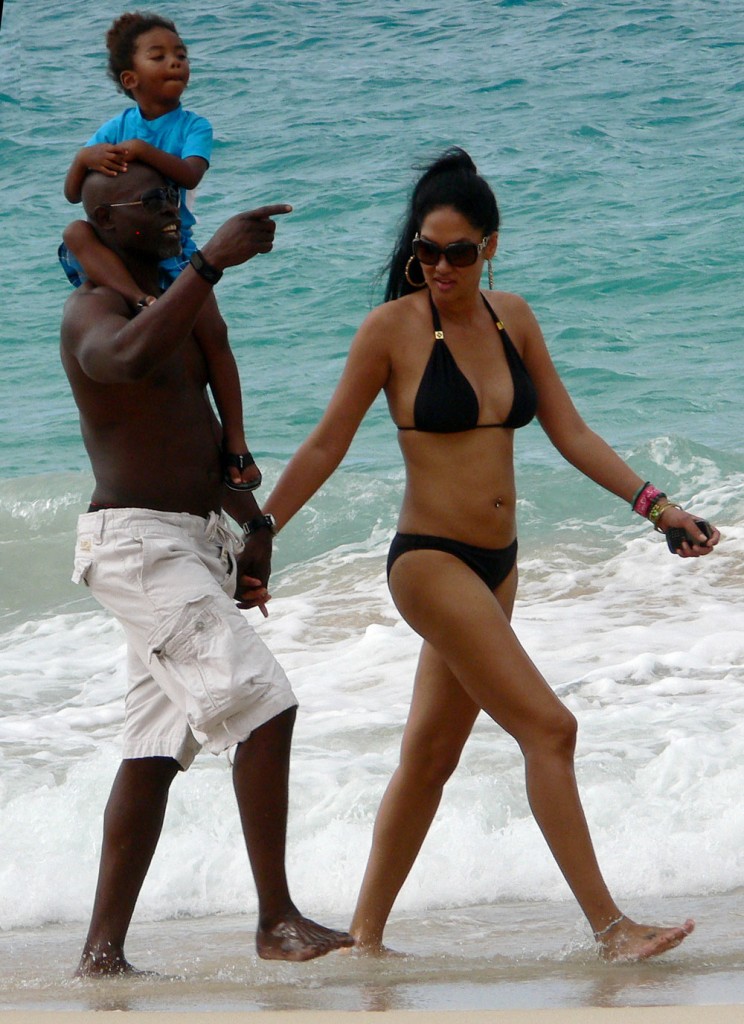 Here are Kimora Lee Simmons and Djimon Hounsou on the beach in St. Barts, making me all the more aware of my resolutions. I could get snarky and say that Kimora surely had some help from a surgeon, but even so she looks great and you can't achieve that body without hard work. Plus she's got that incredible man by her side. Can you believe these two have been together for almost five years? It irks me that Djimon is holding their two year son, Kenzo, (why did I think the kid's name was Kelso at first?) in most of these shots and blocking our view. Still, what we can see is magnificent. This is one hot family and they know it. Radar has more on their nice vacation:
For a woman with three children, Kimora Lee Simmons rocked her bikini like a woman half her age while taking a Christmas Day beach stroll.

The 36-year-old is enjoying a festive vacation in St Barts with her partner, actor Djimon Hounsou, and their adorable two-year-old son Kenzo.

The model-turned-fashion mogul looked amazing in a tiny black two piece.

Hounsou, 47, got in some exercise to keep his athletic body in the fantastic shape it is in by carrying their adorable tot on his shoulders as they soaked up the sun on the French Caribbean island.

Kimora has two daughters from her marriage to Phat Farm and Def Jam honcho Russell Simmons, Ming, 10, and Aoki, nine, were also with the couple.

The astute businesswoman is adding to her Baby Phat and KLS clothing line by launching a new style website, justfab.com.

"I want to make glamor accessible to every fashionista," she said recently.
[From Radar]
Holy crap Djimon is 47?! I would have put him at 37.
I love to head somewhere warm during the cold winters on the east coast, but somehow it would feel wrong to me to be in a tropical location for Christmas. I dislike it when we don't have a white Christmas (like this year, boo!) but it at least has to be cold. Maybe if I grew up in a more temperate climate I'd feel differently.
Also, I need to say something about that JustFab shoe website that Radar mentions. I have a little bit of a shoe habit that I'm trying to break, but I really dislike those monthly shoe membership sites, like ShoeDazzle. I have looked at both ShoeDazzle and JustFab (I didn't know it was Kimora's venture) and the shoes look sub-par and don't even match my tastes, even though I filled out that whole style profile they require. I have not ordered from those sites, but the shoes look crappier than shoes you can get at stores like JCPenney and they're not even as cute. Unless you opt out during a small window of time every month or cancel they keep charging you $39 a month. For my money I prefer buying shoes on the daily sale sites like Ideeli and RueLala. (Rue is my favorite due to the layout and quality of the items. Also, those links have our affiliate code in there. Have to feed my habit somehow.)
Update: Here are photos of Kimora's ex and the father of her two daughters, Russell Simmons, in St. Barts with some new very young looking mystery chick. (Update two: that's Australian actress Melissa George, 35. Thanks anon and lala! She just looks really young.) So the little girls are probably there with nannies while they have a big extended family vacation, complete with dad's new piece.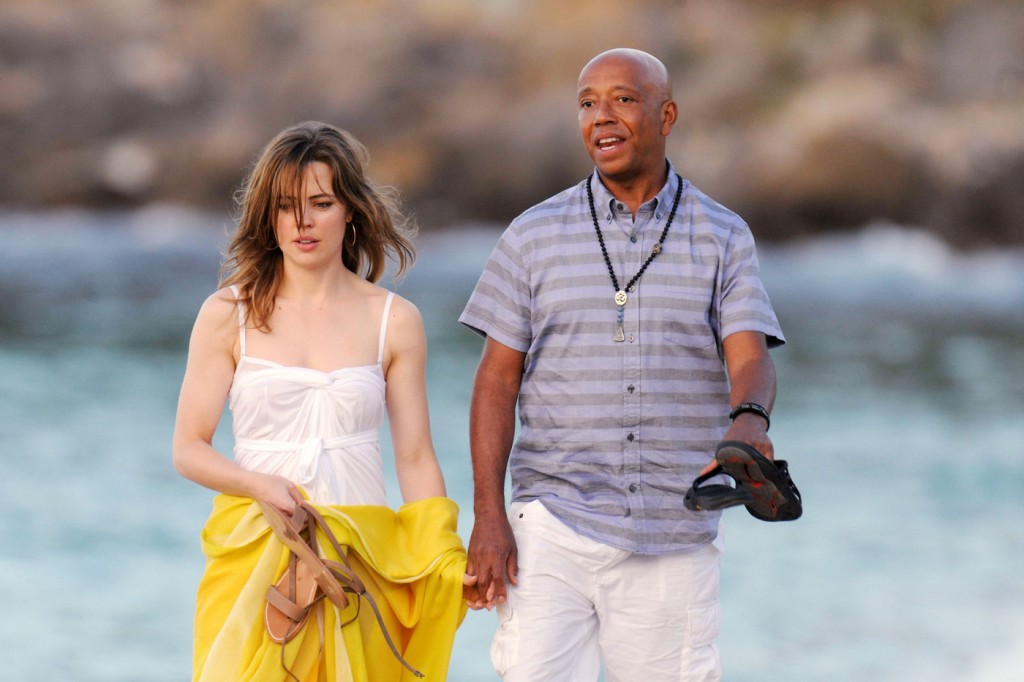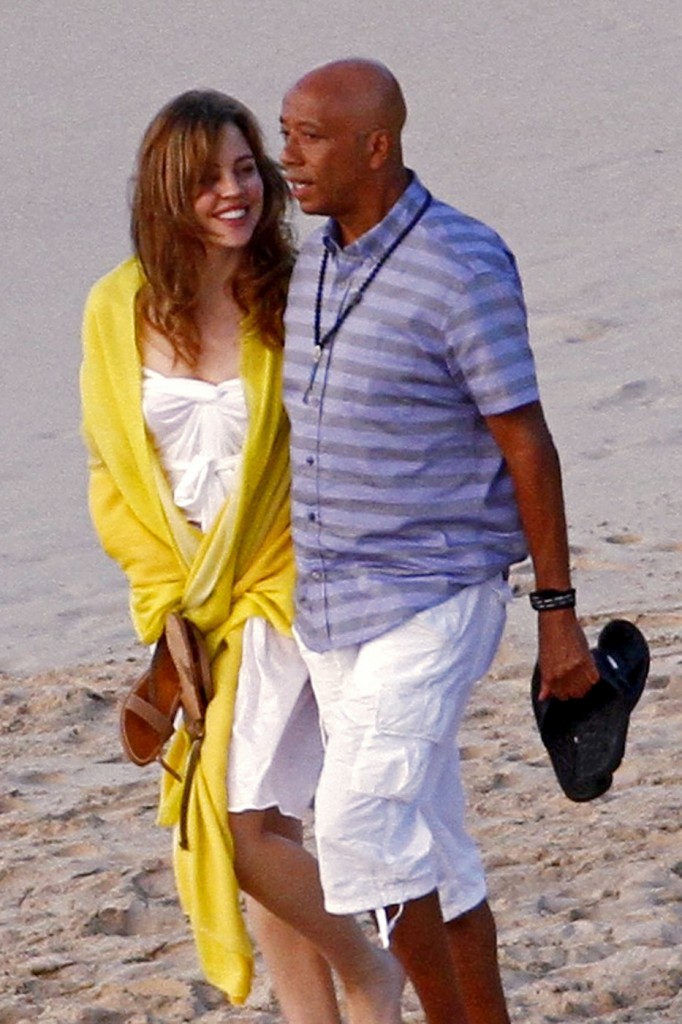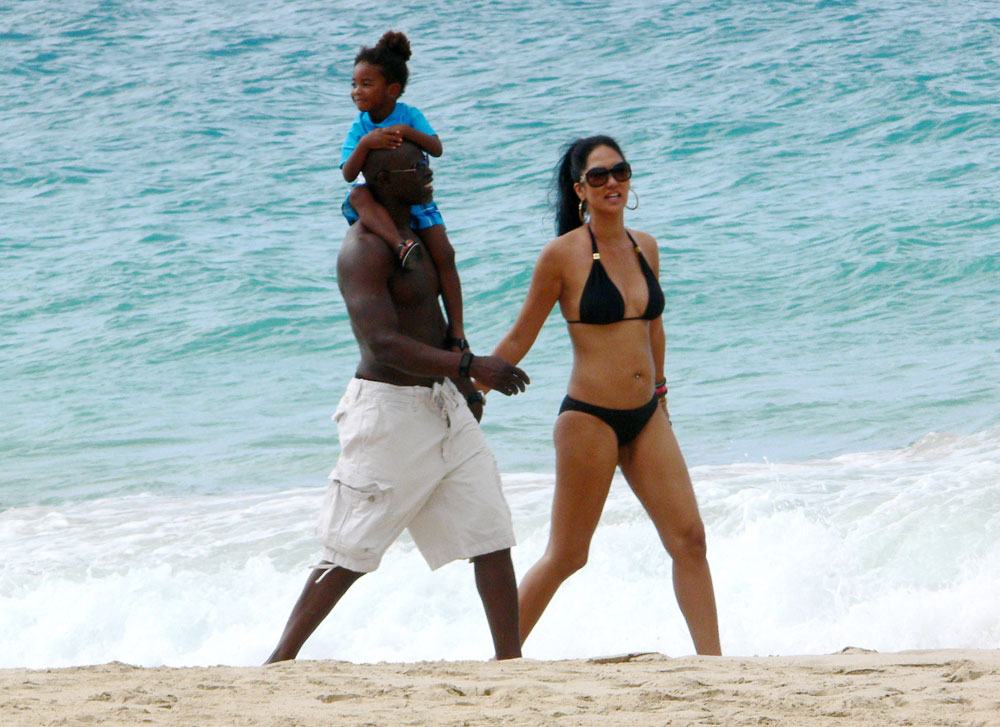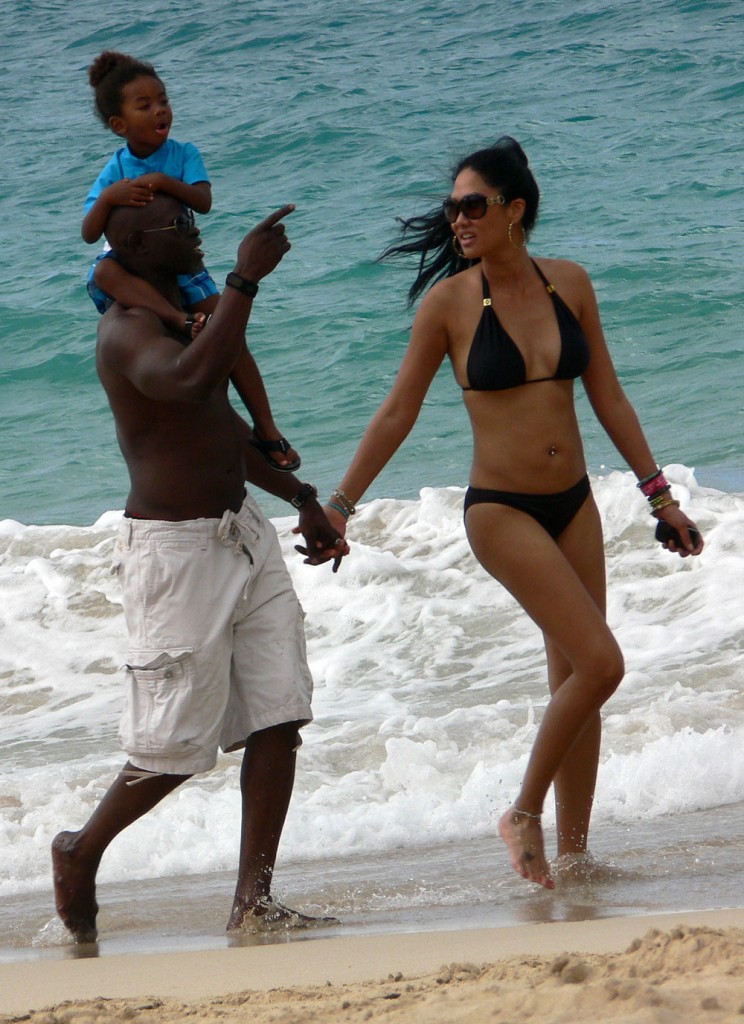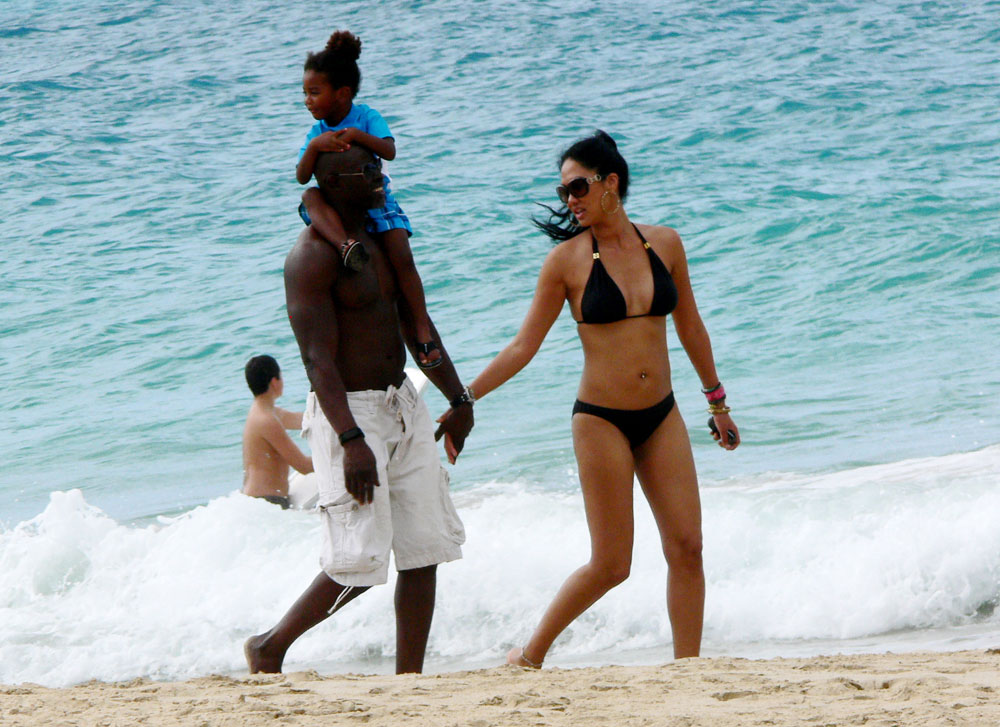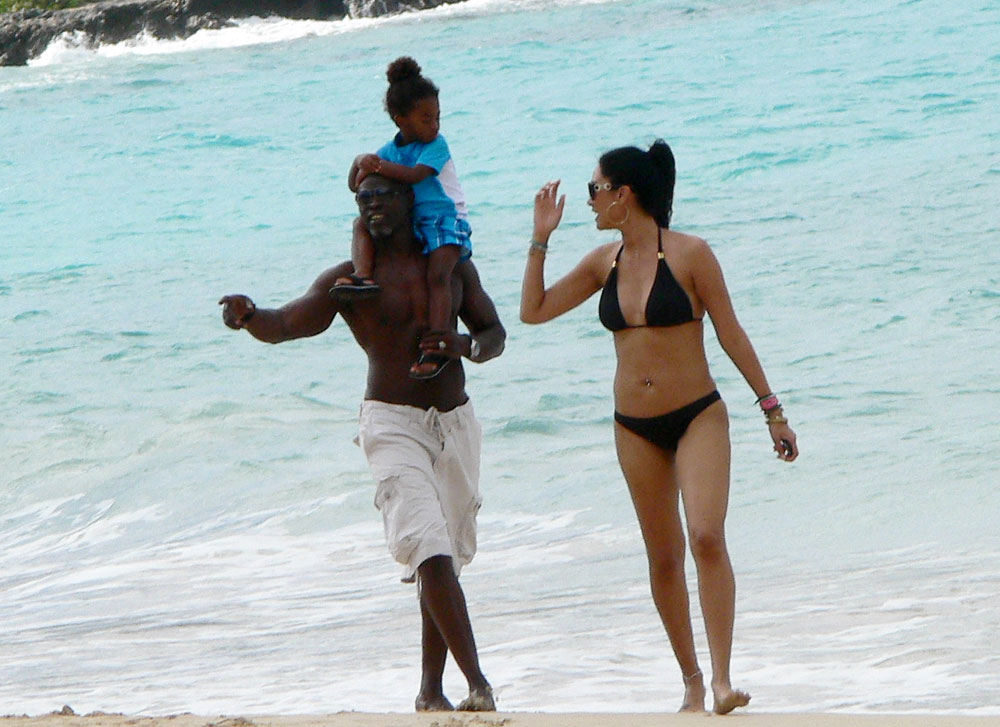 Photo credit: TRB/Fame Pictures and PacificCoastNews.com