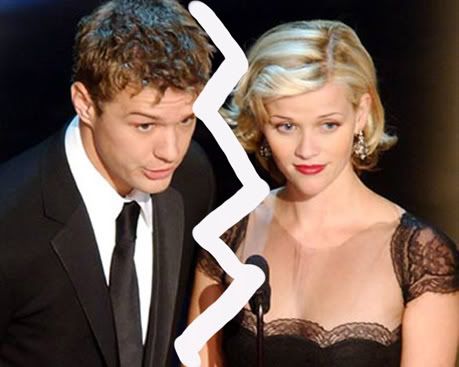 According to the latest scoop at TMZ.com, Ryan Phillippe and Reese Witherspoon have officially called it quits and are now separated.
The couple's rep released a statement to TMZ Monday morning that says "We are saddened to announce that Reese & Ryan have decided to formally separate. They remain committed to their family and we ask that you please respect their privacy and the safety of their children at this time."
Apparently, the celebrity couple had been struggling with their marriage for quite some time. Although the two have only separated for now, Reese is in the process of speaking with a divorce lawyer to dissolve the marriage for good.
I think it's always sad when couples like this divorce, especially when there are little children involved. It seems, however, that Reese and Ryan really tried to make it work for the sake of their kids before taking such a huge step. Things must have been really bad between them for Reese to have to contact a divorce lawyer.
Note from Celebitchy: It seems like things came to a head for Ryan and Reese while Ryan was promoting his new film, "Flags of our Fathers." There were reports that Ryan and Reese were fighting at the premiere, and the fact that Ryan is working must have made it painfully obvious how much more successful Reese is. According to IMDB, Ryan is filming another movie and has two more coming up. Reese has three films that have been announced but are not filming yet.