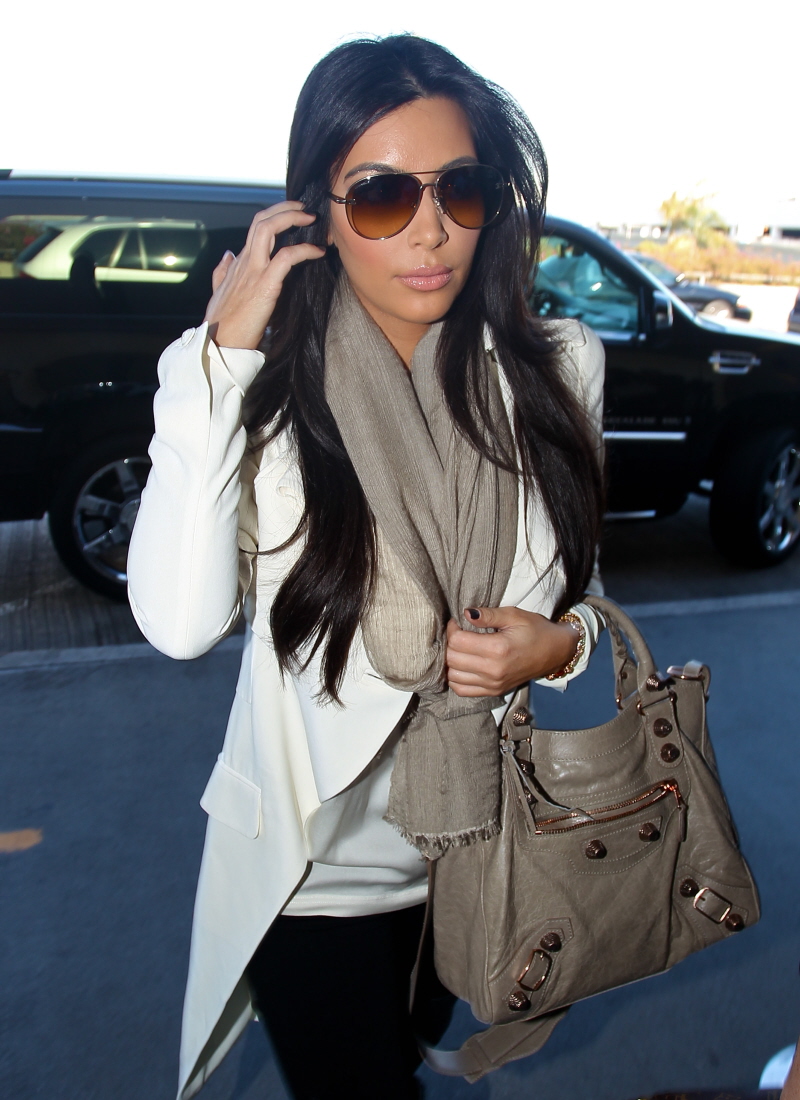 These are photos of Kim Kardashian, allegedly flying out to Dallas to visit Khloe and Lamar. Look at how plastic her face looks in the closeups! YIKES. It's like she's turned herself into a doll. Anyway, remember how Kim Kardashian and her family built their empire on the backs of Chinese slaves? That story came courtesy of The National Enquirer, which is owned by American Media, Inc., which also owns Star Magazine and Radar. Funny story… Page Six claims that Kim is in talks with American Media to start her own Kardashian-themed tabloid. Like, a tabloid focused solely on the comings, goings and cat-faced shenanigans of the Kardashians. Surely this is a joke?
There's no end to the Kardashian empire's ambition. Sources say the reality attention-grabbers, perhaps because of negative publicity after Kim's ill-fated marriage, now want to lead their own coverage and are close to landing a deal with American Media Inc., which owns Star, The National Enquirer and Shape, to launch a glossy dedicated to the family.

"This is a Kardashian idea," a source said. "They have been reaching out to several media outlets." We hear the girls plan to be heavily involved editorially. Kris Jenner won't be editor-in-chief, but will certainly be pulling the strings. Some say the mag could launch as soon as spring.

"Now the Kardashians can spin their own stories in print," a competitor sniped. Others say the mag will be more of a fanzine devoted to the family. AMI launched Reality Weekly, a magazine devoted to reality TV, with Victoria Gotti as editor. Some suspect the Kardashian mag will be similar to Kim's celebuzz blog, which is packed with family happenings and plugs for sponsors. AMI and a Kardashian rep declined to comment.
[From Page Six]
If this ever comes to pass, I don't think it would be successful, but that's only because print media is dying. However, if there was one celebrity who could revive print media with her assy Midas Touch, it's probably Kim Kardashian. I'm consistently shocked with the companies that get into bed with the Kardashian Klan, and they all have a steady stream of advertisers, media ventures, endorsement deals, etc. So… God knows. Maybe it would work. Not that Kim needs my advice, but here it is: instead of trying to start a tabloid from scratch, simply "buy out" the interest in one of the lesser tabloids, like OK! Magazine, and start from there.
Besides all of that, Kim already dominates the existing tabloids. Here are some of this week's headlines: Star Mag spoke to Amber Rose, and Amber claims Kim and Kanye West fooled around while Kim was with Kris. And Life & Style claims that Kim left Kris for Reggie Bush, and Reggie doesn't want her back, so now Kim is embarrassed. And this is why print media is dying. Because Kim sat on it, and then tried to have sex with it. You would be on life support too.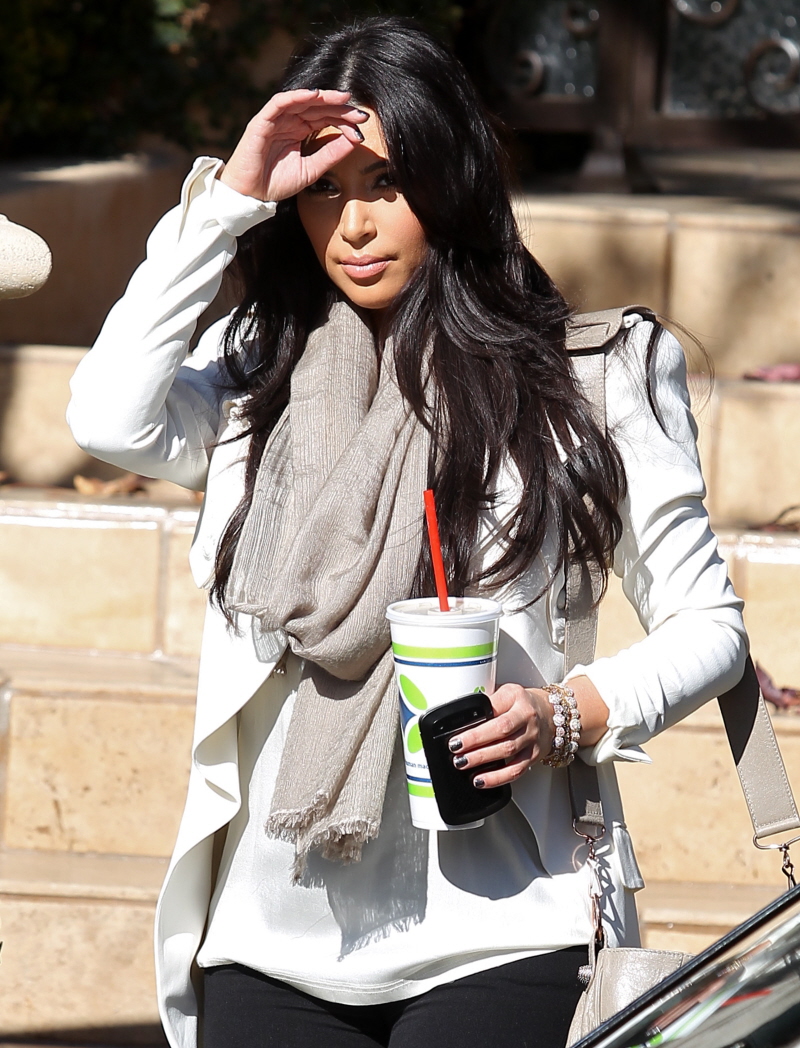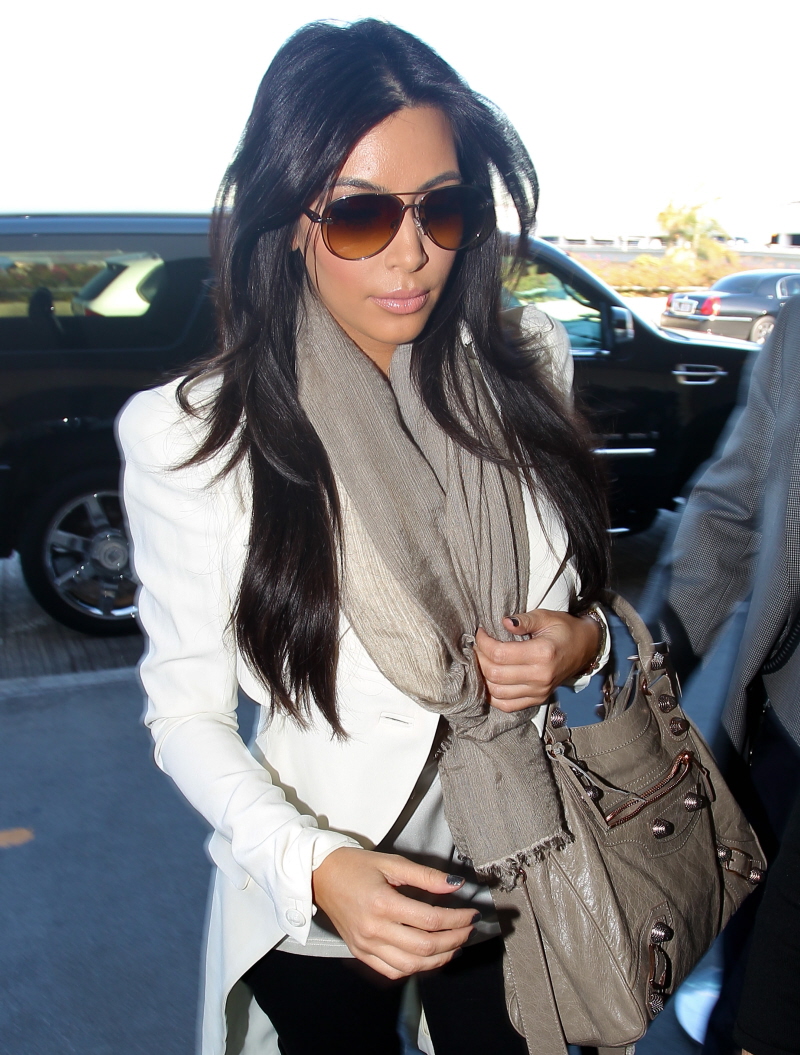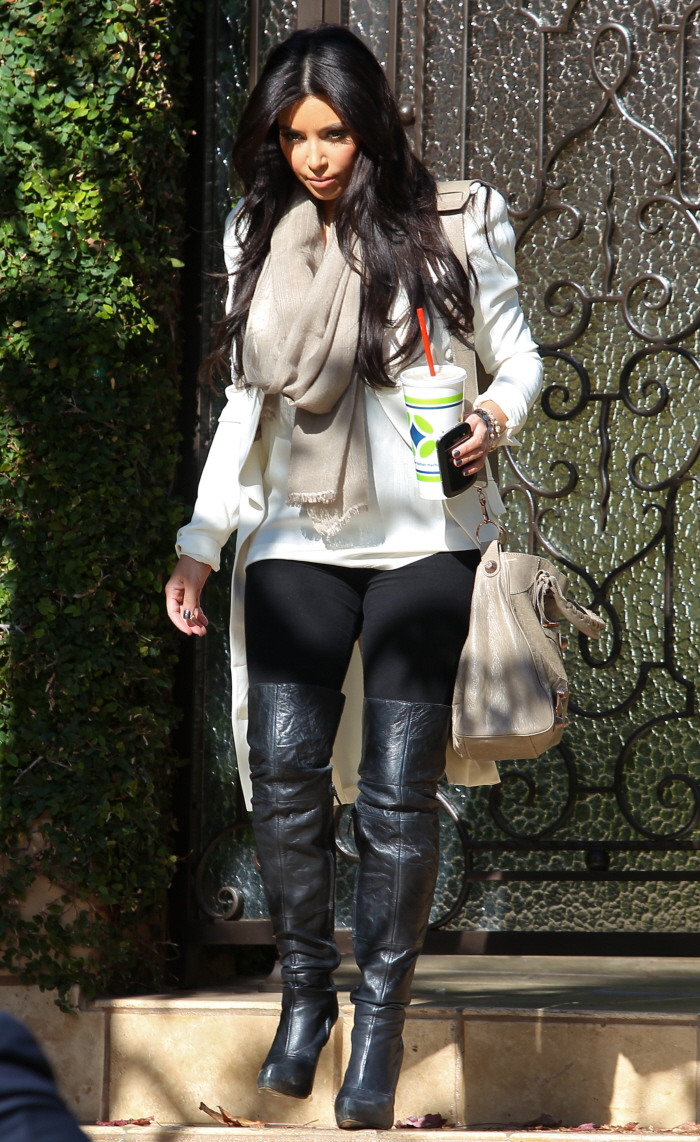 Photos courtesy of Fame.