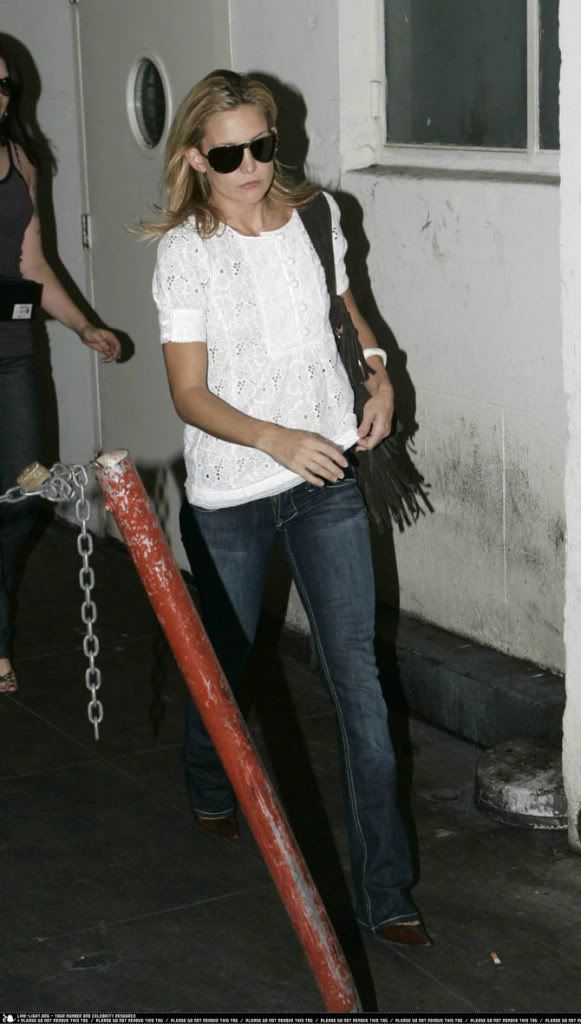 There was a report last month that Kate Hudson was "about" to file for divorce from her husband of six years, scruffy Chris Robinson, but that turned out not to be true because no one has filed the paperwork yet.
Chris is currently touring with his band, The Black Crowes, and it is said that Kate is annoyed that he's away from their two year-old son so often, which may have led to their breakup. It is also rumored that Chris wants to get back together with Kate and make the relationship work, and that Kate's mom, Goldie Hawn, is also pushing for a reconciliation.
Star has a story in their latest edition about how Kate "tamed" her new boyfriend, Owen Wilson, but their only evidence is Owen's toned-up physique and the fact that he doesn't hang out at the Playboy Mansion any more. Kate and Owen are set to spend some time apart while she films "Fool's Gold" with Matthew McConaughey in Australia in November, and Kate may have postponed filming to spend more time with Owen.
Star also runs a shocking picture on their cover of Kate's 20 year-old brother, Wyatt Russell, on a stretcher.It turns out that Wyatt only suffered a back spasm and shoulder injury while he was playing hockey.
Overall it seems like there's not a lot of meat to this story.
Here's Kate looking gorgeous while leaving a restaurant on 10/20. [via]