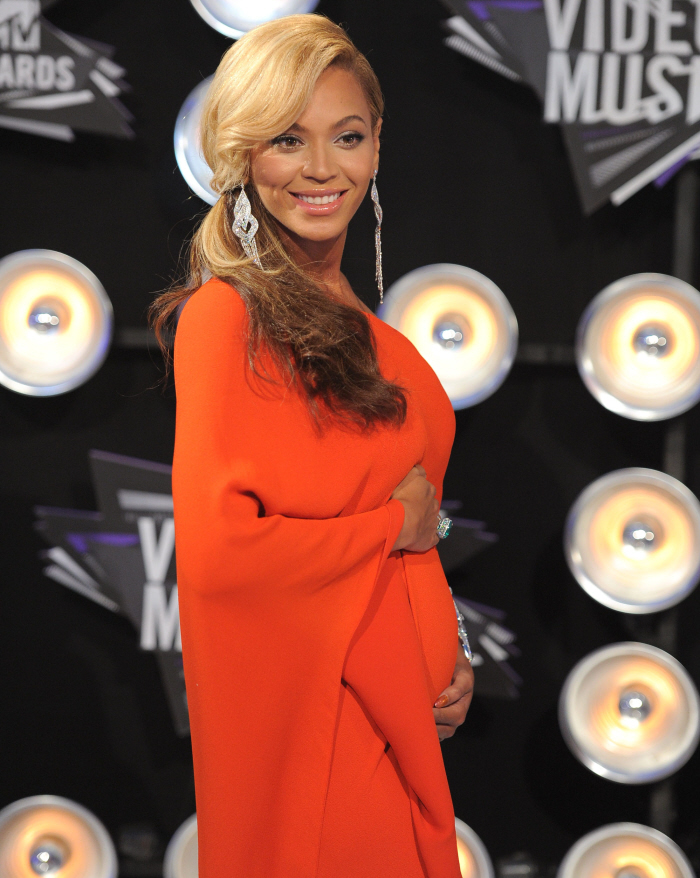 I really am surprised that Beyonce hasn't given birth ("given birth") this week. Of course, the day isn't over, and she could totally pull a Perry-Brand and announce the miraculous birth late today, a Friday afternoon or evening. Is that Bey's style though? No, she wants to dominate the news, and announcing something late on a Friday just doesn't feel domination-worthy. I also have a theory that we haven't heard anything about Bey this week because there's only so much magic that can be done with pillows, you know? If Beyonce is seen, she needs to look ready to pop at any moment. And that ain't happening.
In Touch has a great/hilarious/ridiculous story about Beyonce's other preparations for the birth. She and Jay have apparently booked a special "luxury birthing suite" which includes a private kitchen. Which I think it gross. Why are you thinking about food when you're supposed to be birthin' a baby? Placenta and paella don't mix. But the best part of the story is totally the bit about the birthin' weave.
Leave it to Beyonce to put the glamour in giving birth. In preparation for the arrival of her first child, Beyonce and Jay-Z have booked a private luxury birthing suite at New York's St. Luke's-Roosevelt Hospital Center, complete with a flat-screen TV and a private kitchen where gourmet meals can be prepared for the picky pair.

According to an insider, Beyonce meticulously planned out every detail just as she would one of her onstage spectaculars – even having a hairpiece designed just for the delivery!

"She wanted to look spectacular for her biggest performance ever," the insider says.
[From In Touch Weekly, print edition]
Is it wrong that I totally believe that? Yes, I believe that Beyonce had a special weave made just for the birth of her child. She will wear this special weave when she picks the baby up from the surrogate, I guess. Anyway, I have my fingers crossed that Bey keeps her legs crossed (and the surrogate does the same) until Monday. Gift us with a baby during regular business hours, Oh Great and Powerful Beysus!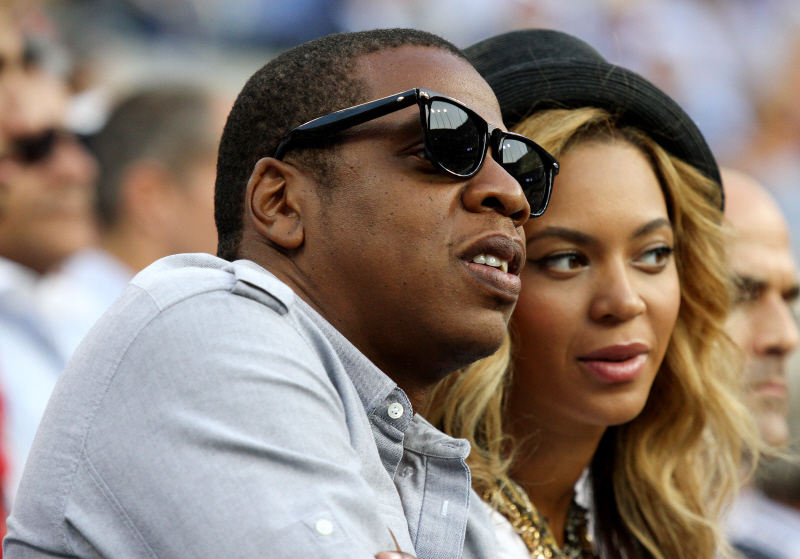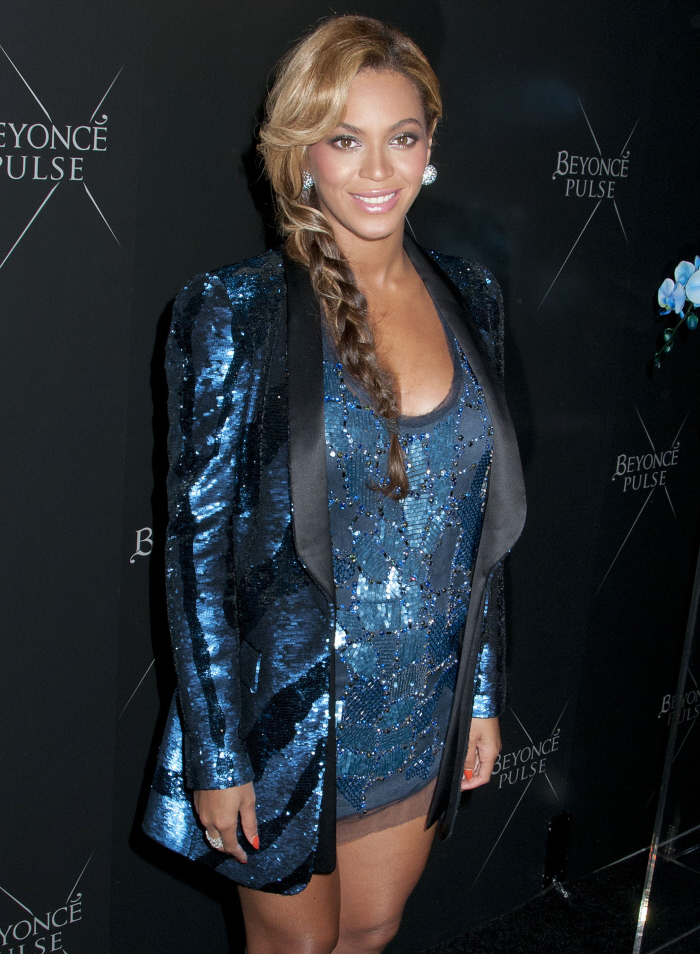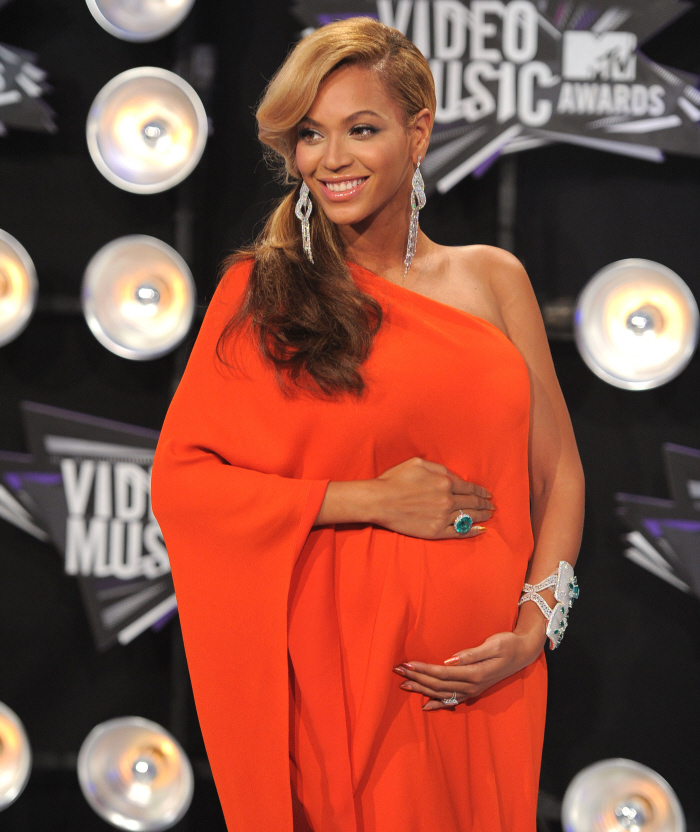 Photos courtesy of WENN.