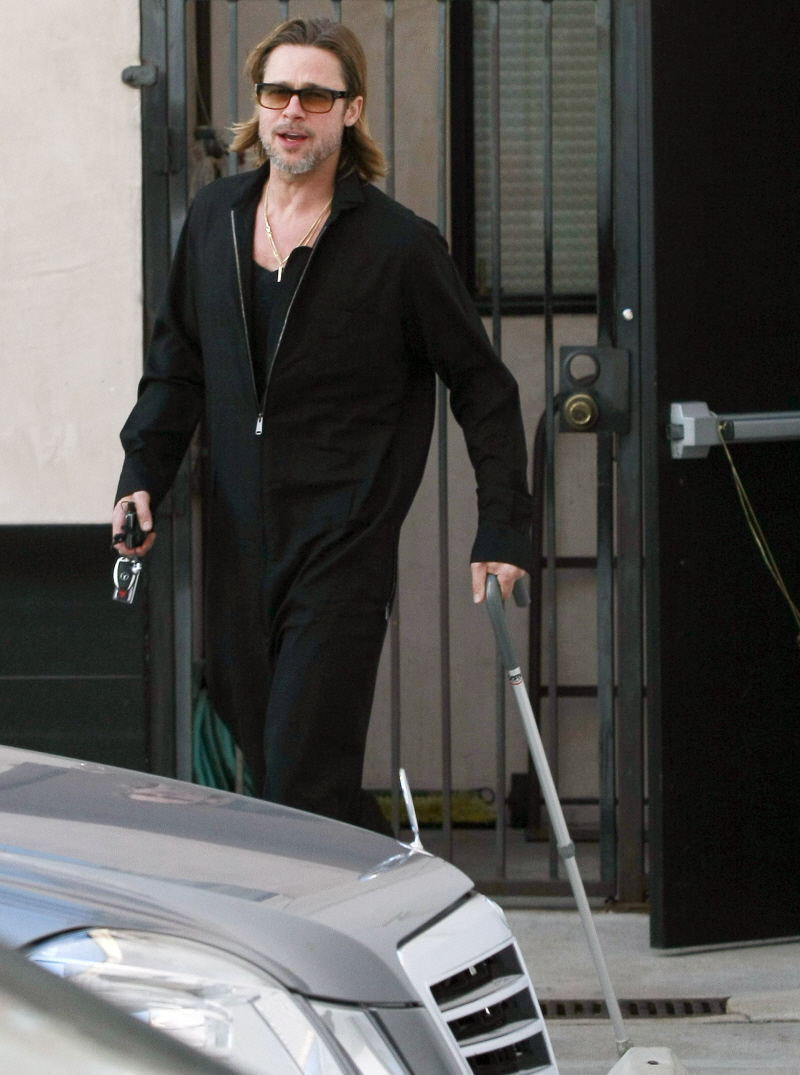 Breaking news: Brad Pitt is old. He's so old, his bones are brittle and his joints ache. He's so old, he has to walk with a cane. Seriously! These are photos of Brad walking with a cane "while leaving a skin care spa" on Thursday in Beverly Hills. Sorry I buried the lead: Brad Pitt gets fancy facials in Beverly Hills. While using a cane! Anyhoodle, since I can just feel your fingers itching to write something nasty about how I totally HATE OLD PEOPLE and how Brad really isn't that old – chillax, bitches! Brad is old, compared to me (sort of). Brad is still a very youthful man, I think. And as for the cane – he actually has a medical reason for it, and it doesn't involve Angelina whipping his old ass until he busted something. Well, actually…
Brad Pitt can't always lean on Angelina Jolie when he's in pain — which might explain why he's using a cane!

The 48-year-old actor stepped out in Beverly Hills Thursday with the aid of a walking stick. "He tore his MCL," a source tells Just Jared, explaining that Pitt injured one of four ligaments that stabilizes the knee joint.

The cause of the World War Z actor's injury is not yet known — nor is the reason he chose to wear an all black jumpsuit.

As of now, Pitt is still expected to walk the red carpet at the 69th Annual Golden Globes on January 15. The Tree of Life actor is nominated for Best Actor in a Motion Picture Drama alongside George Clooney (The Descendants), Leonardo DiCaprio (J. Edgar), Michael Fassbender (Shame) and Ryan Gosling (The Ides of March).
[From Us Weekly]
Maybe Brad and George Clooney have more in common than we think. I've long assumed that all of George's injuries from the past few years are sexcapade-related, and now I'm wondering if Angelina didn't kneecap Brad for mentioning the name "Jennifer Aniston." Only Angelina would kneecap her man and then send him out to get a facial. "Bitch, if you don't exfoliate, I'm gonna cap that ass."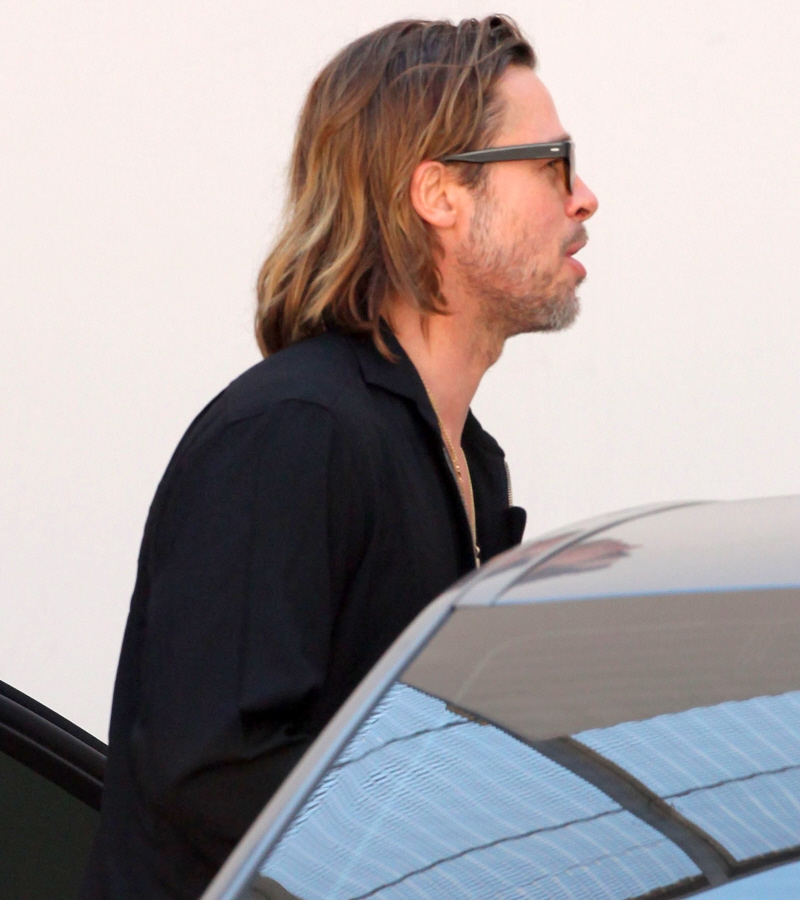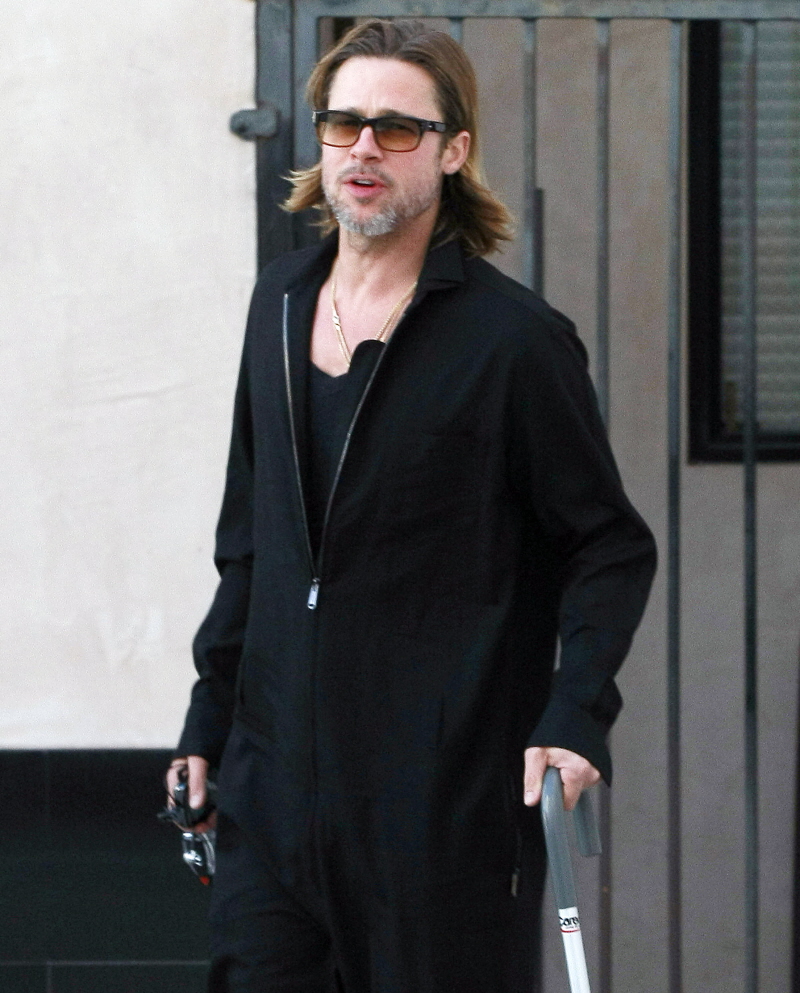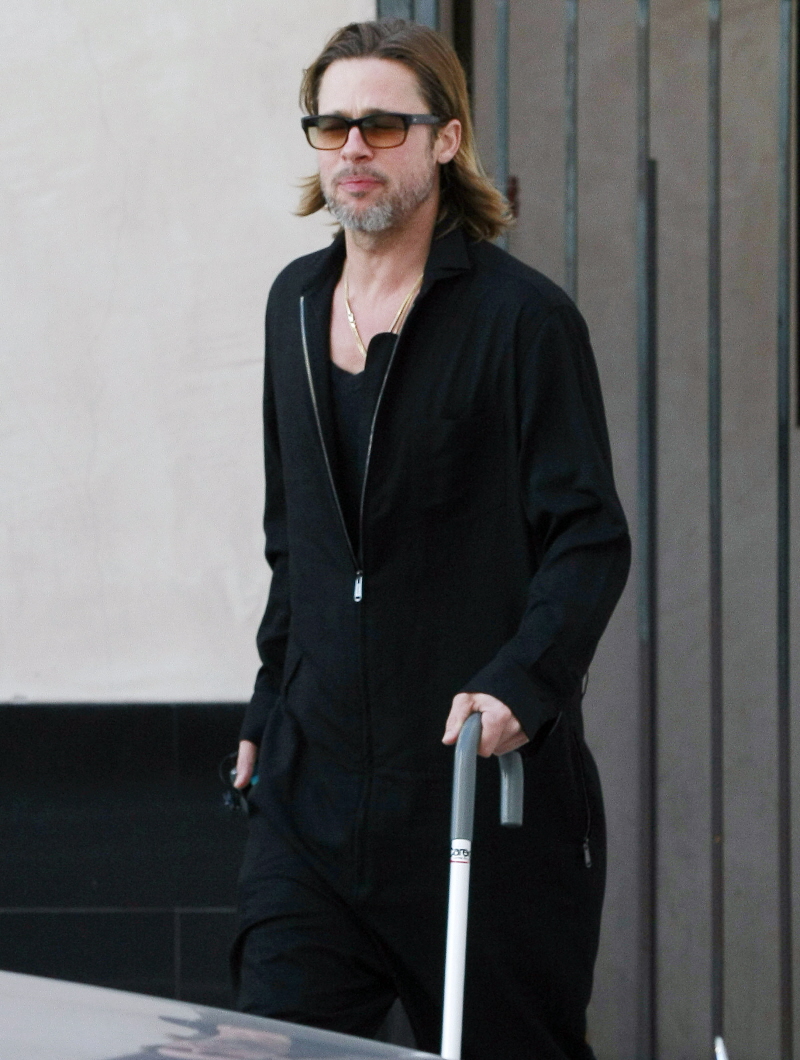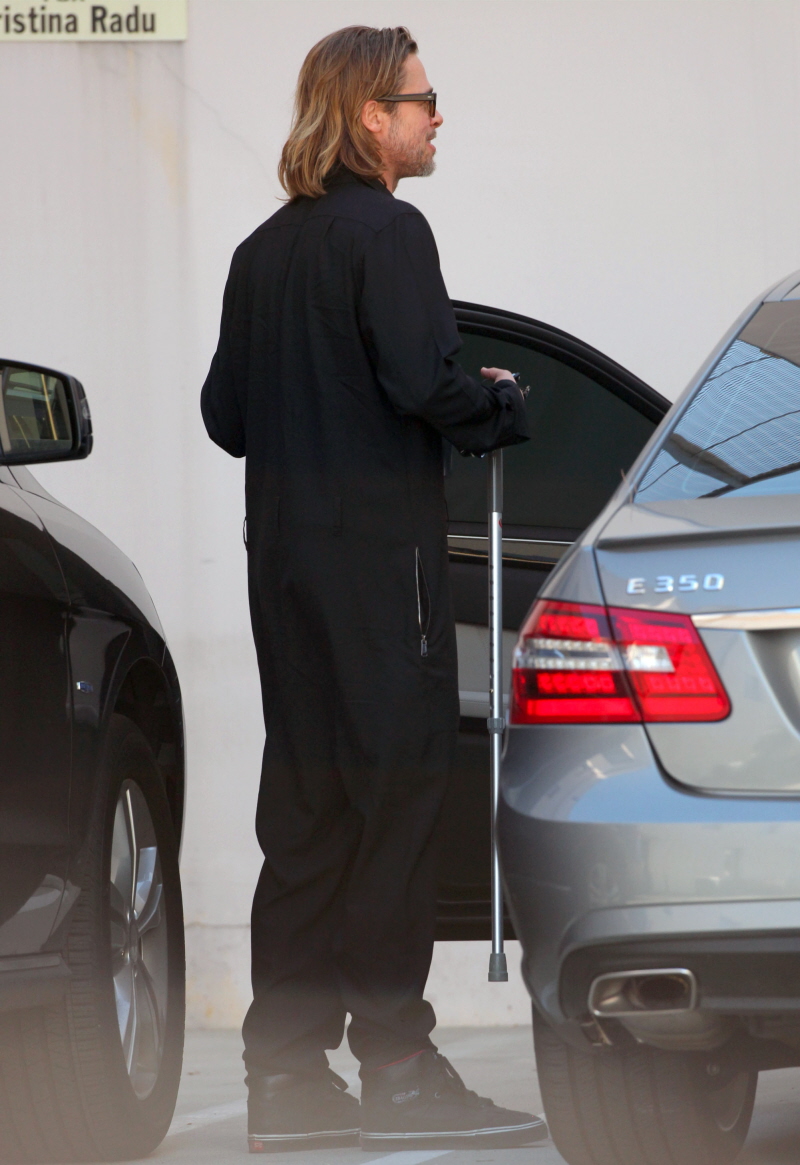 Photos courtesy of Fame.