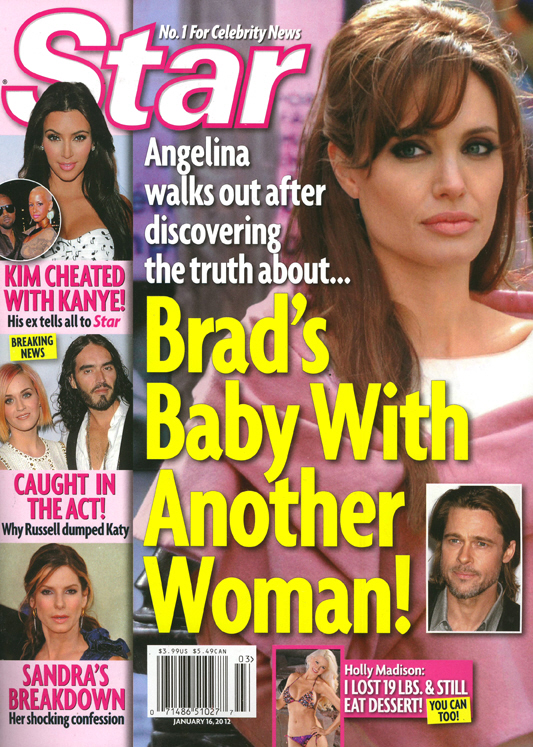 At some point over the holidays, this weird story about Jennifer Aniston came out. It was totally random, though. Maureen Dowd was eulogizing Sue Mengers, a legendary agent and "advisor" to various Hollywood stars, and Dowd mentioned a story about how Mengers advised her dear friend Jennifer Aniston to ask Brad Pitt for his sperm – in 2005, post-divorce. I mentioned that I thought it made Aniston look bad, and a lot of the Pity Party Patrol yelled at me for saying that, but look – Sue Mengers was Aniston's friend and advisor. Mengers was quoted in high-profile articles ABOUT Aniston. They had a relationship. And this is the kind of person Aniston has a friend, and this is the kind of advise her "friends" give her. I don't think it makes her look great.
Anyway, Star Magazine's cover story takes that little Sue Mengers anecdote and turns it into the most random story. Allegedly, Jennifer actually did get pregnant… with the hijacked sperm? And when Angelina found out about it, she "walked out" on Brad. Or something.
A fuming Angelina Jolie stormed out after a huge blowup with Brad Pitt when she learned the bombshell news that he had tried to have a baby with another woman — his ex-wife Jennifer Aniston! According to Star, the drama unfolded after a report from the New York Times Magazine revealed that Jen's close friend, Sue Mengers, advised the actress to request a sample of his sperm for future use after their big breakup!

A shocked and angry Angelina accused Brad of scheming with Jen behind her back, but he adamantly denied the claim. He apologized, but a seething Angelina demanded to know everything, an insider told Star. That's when the truth came out: Brad and Jen tried to have a baby, but she miscarried.

"He had never told Angie this before," the insider revealed and added that the 36-year-old felt "betrayed."

"She had assumed all along that she was the only woman Brad had ever impregnated. Now Angie is questioning everything, including whether she can ever trust Brad again."

Betrayed and shaken, she walked out and left Brad with their six young children — Maddox, 10, Pax, 8, Zahara, 6, Shiloh, 5 and twins Knox and Vivienne, 3. "Angie started driving to the airport but stopped because she couldn't bring herself to leave the kids," the insider said. "She didn't want to abandon them."

Although Angelina was surprised by the news, a report in July 2004 revealed that the couple had endured a heartbreaking miscarriage. "It's a very sore spot for Brad and Jen," a different source explained. "Neither has talked about it with another person, until now."

Brad and Jen broke things off in 2005, but their marriage is still a sore spot for Angelina.

"Brad doesn't tell Angie everything, especially when it comes to Jen," the source explained. "The mention of Jen makes Angie completely irrational. But he never imagined this would infuriate Angie to the extent that it has. Now it could spell the end of them forever."
[From Hollywood Life]
So, if I'm following the thread of this story correctly, the claim is that Angelina was already primed for a fight when she confronted Brad about how he might have given Aniston some of his magic juice, and that's when Brad "confessed" that Aniston was actually pregnant in 2004…? Whatever. I don't know why I'm trying so hard to make sense out of this.
In other ZOMG BERMUDA TRIANGLE news, OK! Magazine (Via Jezebel & HL) claims that Angelina is planning to get pregnant again – just to get at Jennifer Aniston. Because Angelina just plots away, every day, endlessly. An insider says: "Don't get me wrong, Angelina's having a child because she wants one, but part of her can't wait to steal Jen's thunder. She knows a Brangelina baby would be the best revenge of all. It's just an added bonus. Brad and Angelina have been talking about having one more biological child for well over a year, but Angelina's always resisted due to work commitments. Now that she's getting a bit older, the pressure's on." Apparently The Great Baby War is one of the few things Angelina knows she can win – because she's rife with jealousy because "a magazine recently voted Jen the hottest woman of all time — while she came in at number 10." Apparently, the evil plot is working because a source says Aniston is already "sick" of getting calls about Brad and Angelina's seventh baby. Whatevs, y'all.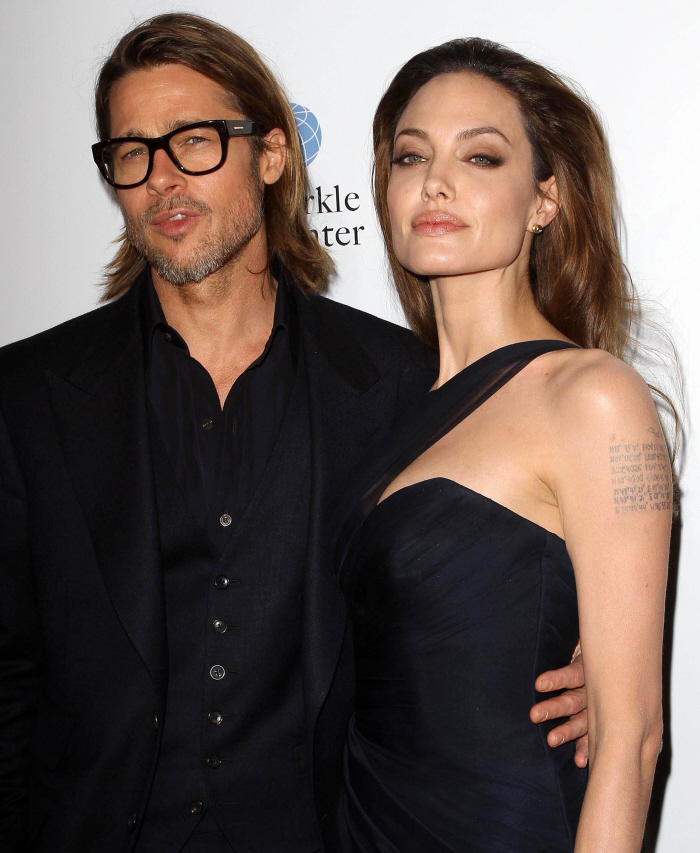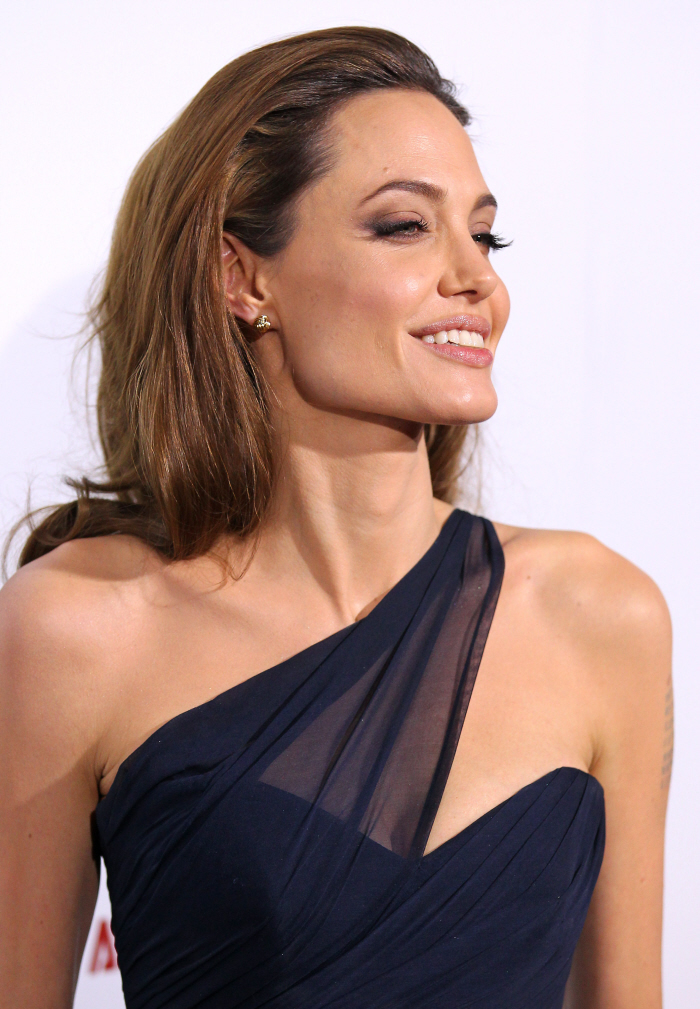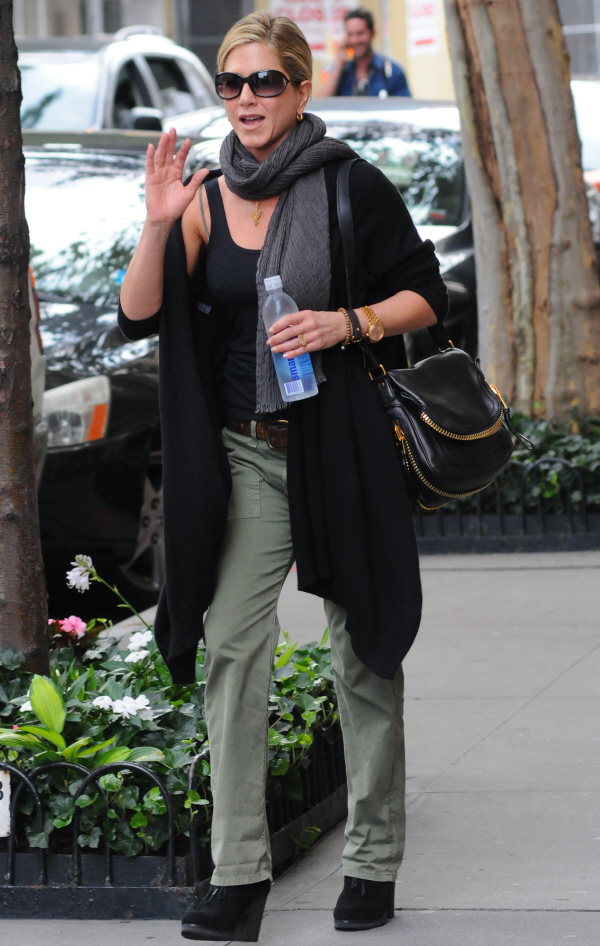 Photos courtesy of WENN.