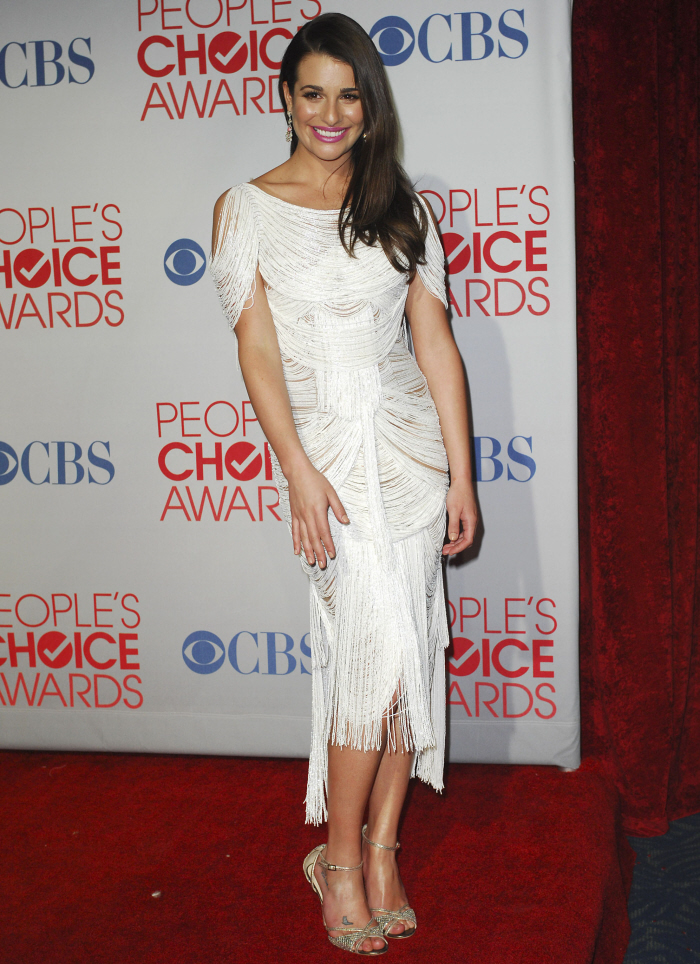 Lea Michele won big at last night's People's Choice Awards. She took home "Favorite TV Comedy Actress" which she treated like an Oscar, she was so pleased with herself. Ugh. HER FACE. I know that's so rude and I'm going to hell in hand basket already, so just let me say that whenever I see Lea Michele's face, my immediate thought is "SMACK." As for her dress – well, if you didn't immediately recognize the ice skater hideousness, it's totally Marchesa. It looks so much like that horrible Marchesa dress that Blake Lively wore a few months ago. WHAT IS WITH THE STRINGS? Why does every Marchesa dress have to involve so much g–damn fringe?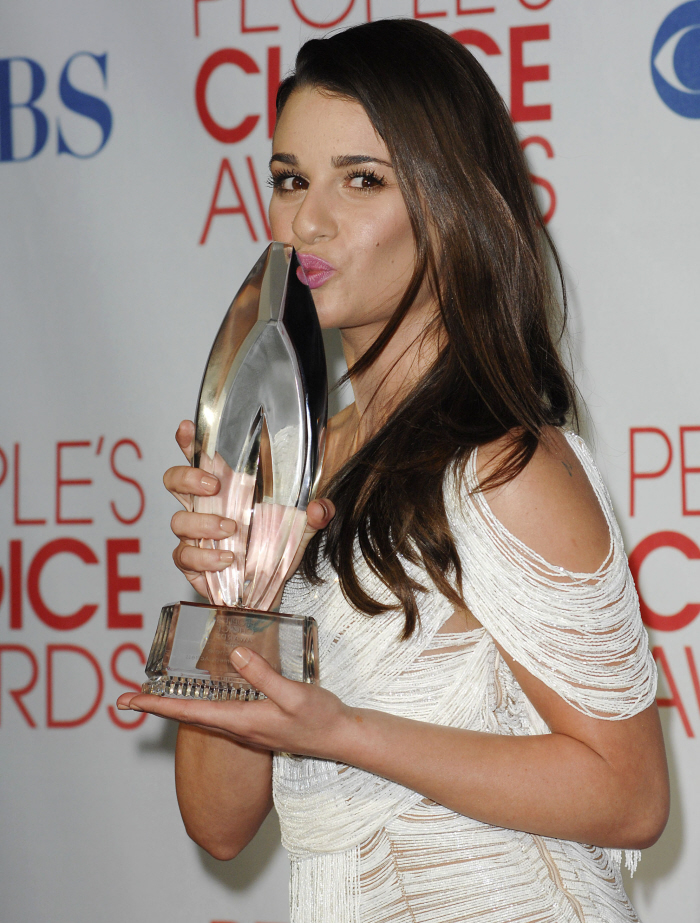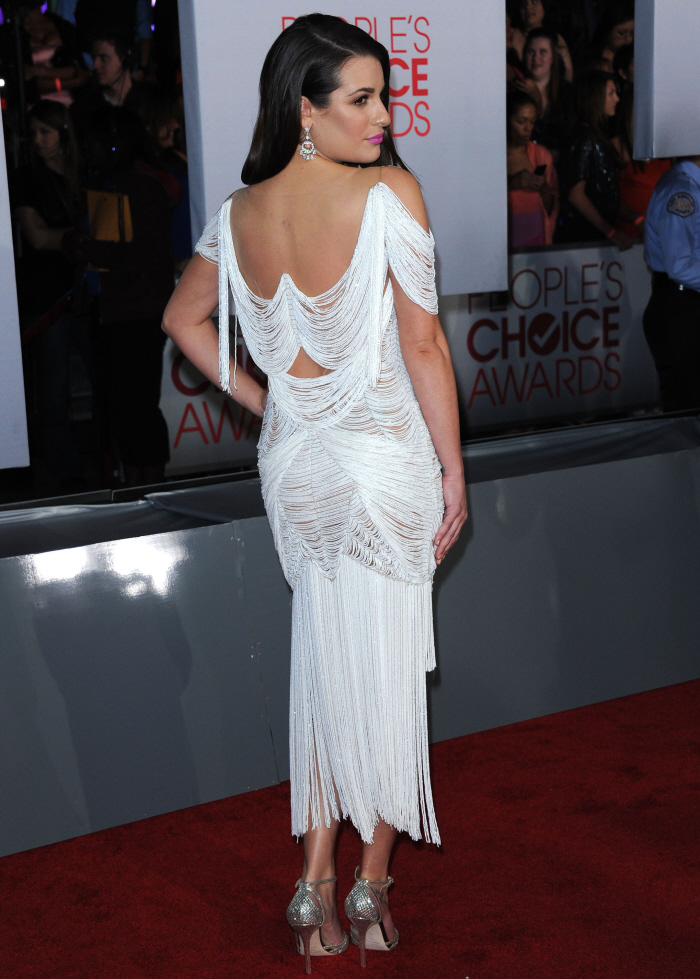 And since we're talking about how awful Marchesa is, let's talk about Demi Lovato's dress too – it was Marchesa. Pageant dress. Except that it's like a really budget, cheap pageant dress that a contestant for Miss America wouldn't even touch. This is dress for Miss Orange County or something. Awful. It's not even a good color on Demi! She needs something bolder, not a pastel. Also – I've never noticed Demi's booty before. She's got a cute butt, and a really nice, curvy shape.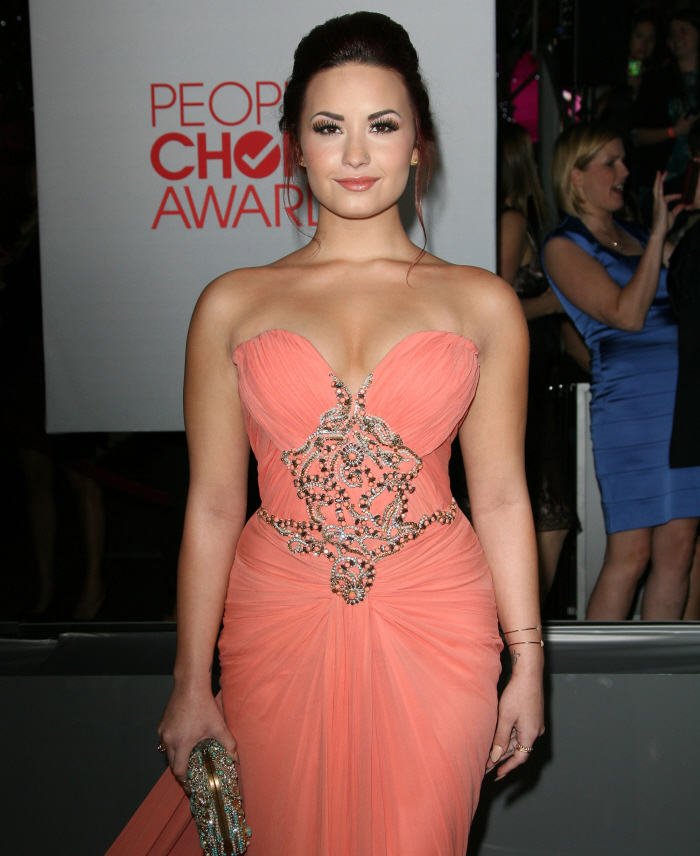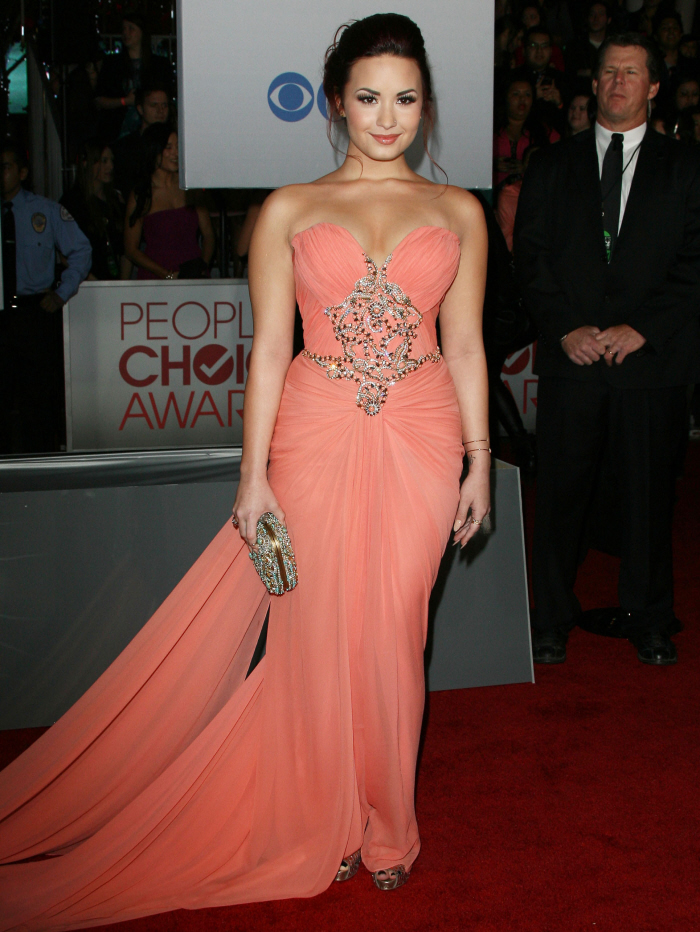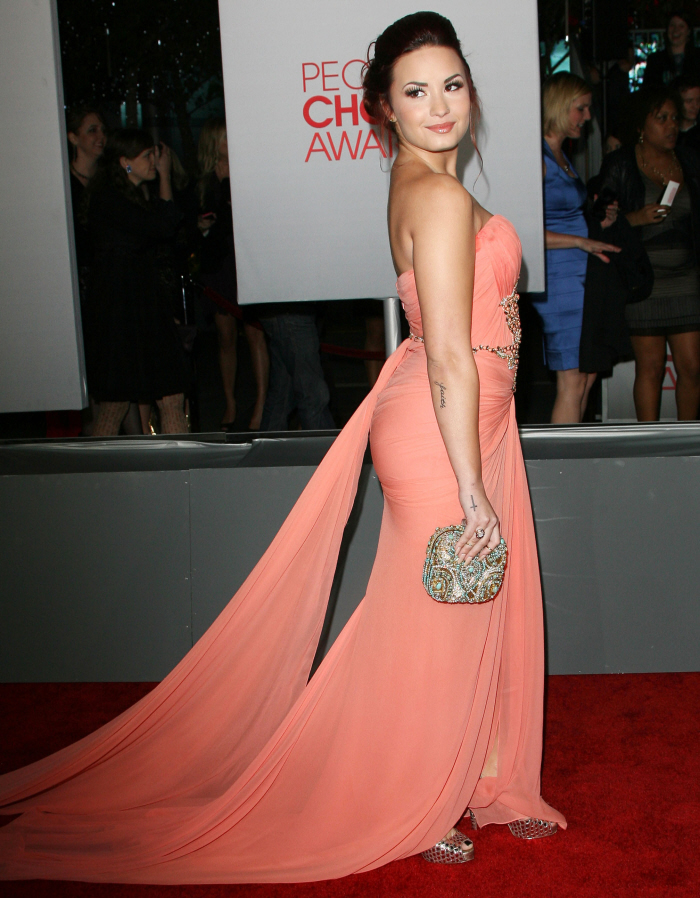 Photos courtesy of WENN.