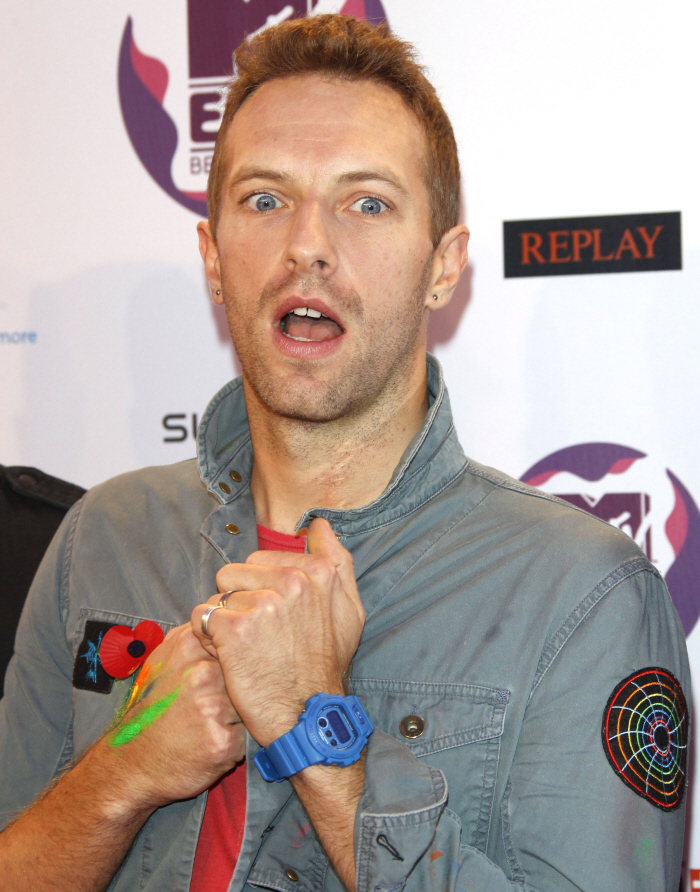 Chris Martin has been a touchy, twitchy, nervous bastard for years, especially when it comes to discussing his wife, Gwyneth Paltrow, or Gwyneth's most famous ex, Brad Pitt. Oddly (and hilariously), Chris never gets twitchy about Gwyneth's other famous ex, Ben Affleck. Chris might not even know Gwyneth dated Ben Affleck, truly. Anyway, in 2008, Chris spoke about his feelings towards Brad Pitt in a Rolling Stone interview, saying, "You've got to be hungry… If your wife went out with Brad Pitt, you'd want to prove yourself, you know what I mean?" Later that year, Chris punched an interviewer (and called the dude a C-U-Next-Tuesday) for mentioning Gwyneth's engagement to Brad. As of the past few years, Chris has managed to avoid conversations about Brad, although he still gets super-twitchy when asked about Gwyneth and his marriage in general.
Which makes this story in the Enquirer oddly believable. I'm not saying it's the gospel or anything, just that I could see something like this happening and I could see Chris reacting this way:
If you're succumbing to the sneaky suspicion that Gwyneth Paltrow's beautiful but dumb, ponder this: rocker hubby Chris Martin's eyes popped when he spotted an obviously pricey diamond bracelet on Gwyneth's wrist – and when he quizzed her, thick-as-a-brick-but-gorgeous Gwyn did what just about no other woman on earth would have done – admitted that long-ago lover Brad Pitt gifted her with the beautiful bauble during their engagement 15 years ago.

Instantly, Chris jealously blew his stack as goofy Gwyneth abruptly emerged from her coma, promising to sell Pitt's piece and donate the dough to charity!
[From The Enquirer, print edition]
Do you think Gwyneth still has (and wears) gifts from her former lovers? I bet she still has a lot of that stuff (the really nice stuff, not the cheap peasant crap), and I could see her wearing it too. But here's a question: Chris and Gwyneth have been together for what? Nearly a decade? And Chris is just now noticing a piece of jewelry Gwyneth has had all of this time? That sounds reasonable too – he doesn't seem like the kind of guy who notices stuff like that. And maybe Gwyneth just wore the bracelet to piss off Chris. Because that's the way she rolls.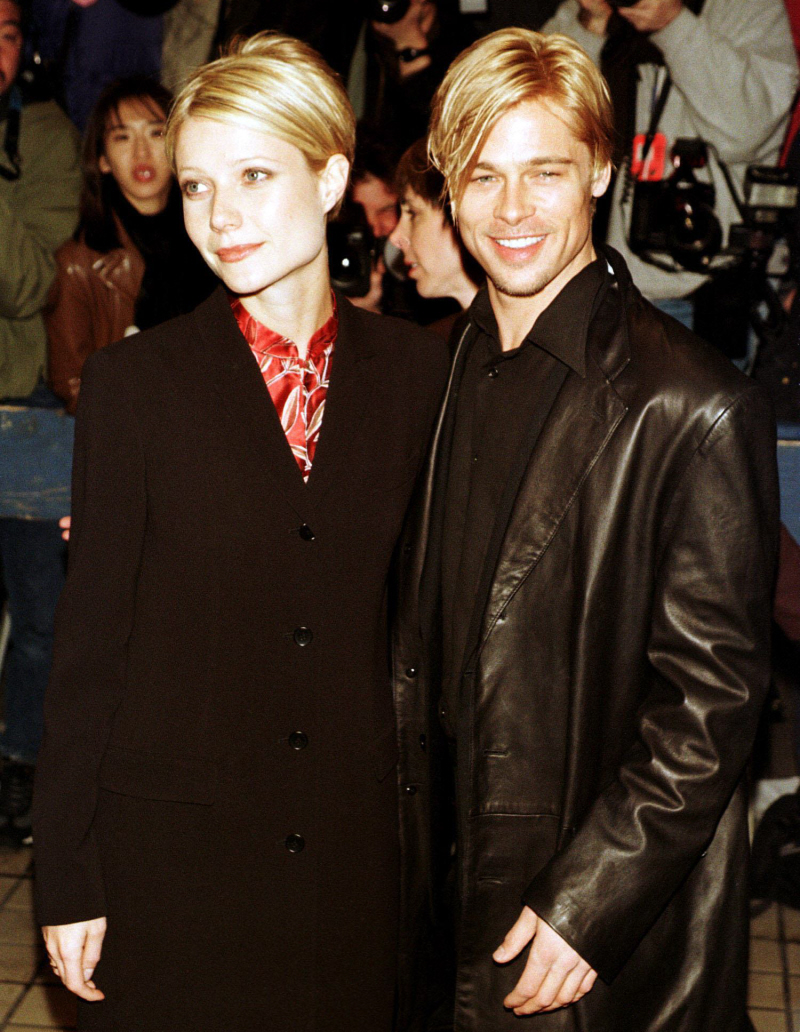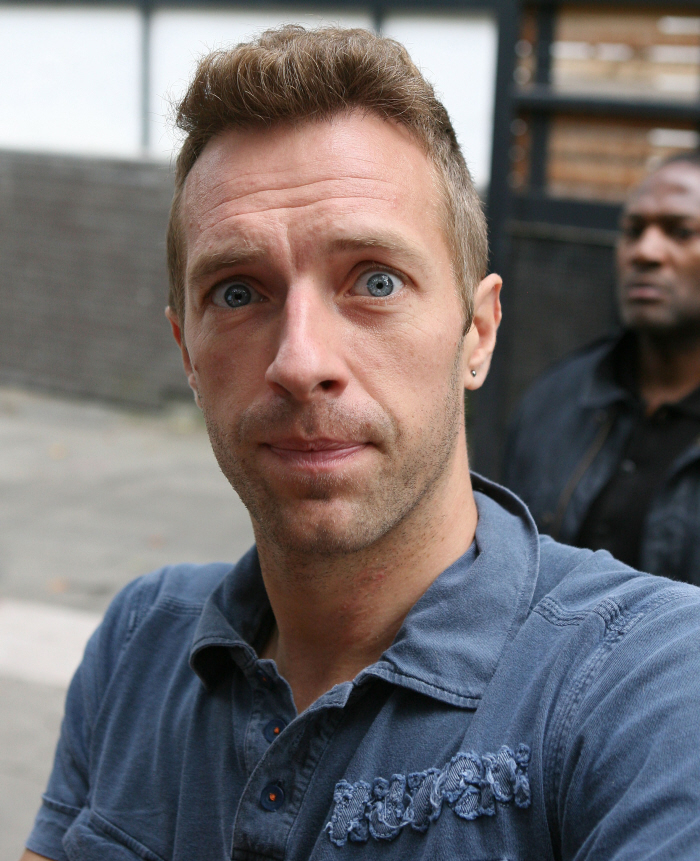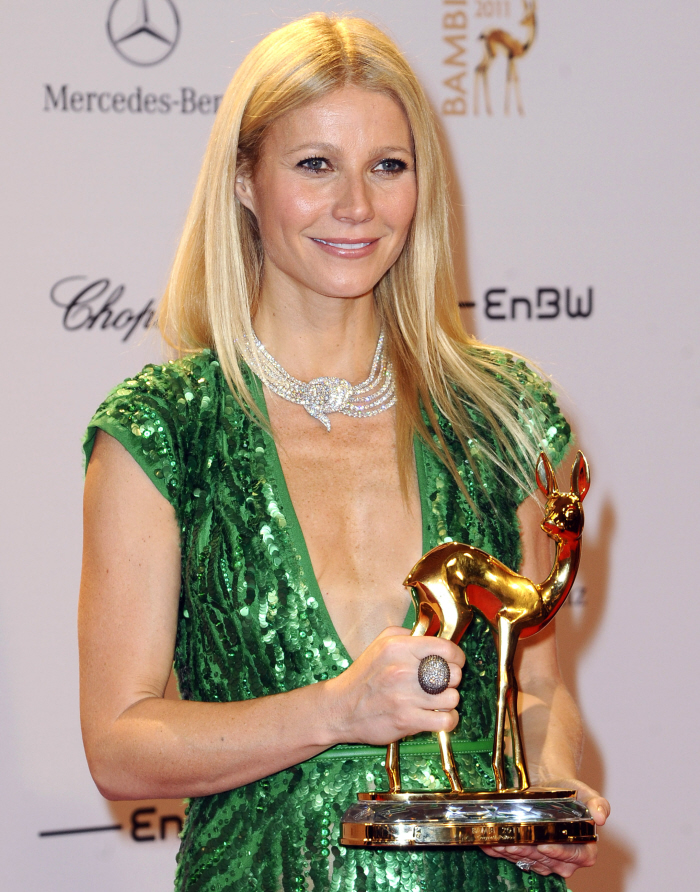 Photos courtesy of WENN.