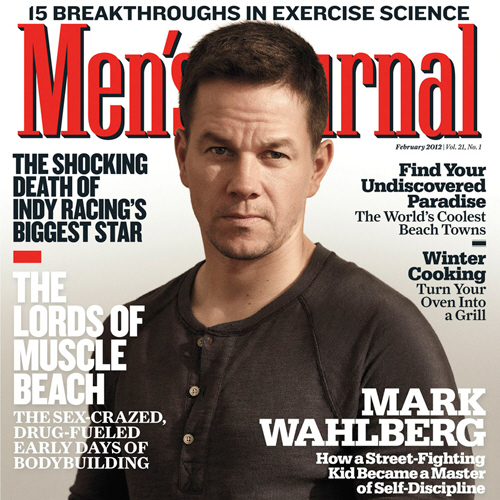 I try to like Mark Wahlberg, but it's sometimes difficult. Like, I think he's a much better actor than he's often given credit for. He's one of the rare "butch" male action stars capable of showing real emotion, depth and vulnerability on screen. I think of him like Bruce Willis – they get stuck in the "action" genre, but both are underrated dramatic actors. However, there's an issue with Mark's personality. He's a successful producer, and his production company has a stable of successful television shows, which means that he's always at awards shows, representing his shows. And Awards Show Mark is kind of douche. He makes it all about himself, and his attitude borders on disrespectful.
So, I already had mixed feelings… and now this. Mark covers the new issue of Men's Journal, and this is a humdinger of douchebaggery, in convenient interview form. Brace yourself.
What he would have done if he had been on one of the airplanes that was hijacked on 9/11: "If I was on that plane with my kids, it wouldn't have went down like it did," Wahlberg says. "There would have been a lot of blood in that first-class cabin and then me saying, 'OK, we're going to land somewhere safely, don't worry.'"

He lets his wife pick date night movies: "As long as it isn't a Sarah Jessica Parker movie… The last time I really cried a lot? During 'The Help.' I cried about six or seven times. It was the wife's choice, but it was a great movie."

On jerking off: "I don't get down with jerking off, dude. Look. I don't believe in everything that the church says. I try to do the right thing. I lead a clean and pure life. I'm a married guy. I have a beautiful wife. Sex is not the most important thing to me, being horny all the time, spanking the — I mean, it's not against the law. You can do whatever you want. And it's not like, 'I shouldn't do it because of my faith.' I'm just not really that into it that much anyway."
Obviously, it's the 9/11 quote that bugs. That's what I'm talking about with his disrespectful attitude, like he's a big action star and he obviously knows best. We don't know what it was like for those poor people on the airplanes on 9/11, but to publicly play a game of "If I was there…" is crass and tasteless.
As for the jerking off stuff – do you even believe him about that? I don't. But then again, I think he's screwing around on his wife. A lot.
UPDATE: CB just reminded me that Mark was originally scheduled to be on one of the hijacked flights on 9/11, but he changed his tickets last minute. That really doesn't change my opinion that his statement in this interview is douchey, though. He's basically saying that all of the people on those flights (even the ones on the United flight that went down in Pennsylvania) were pussies, and that he's the only badass left in the world.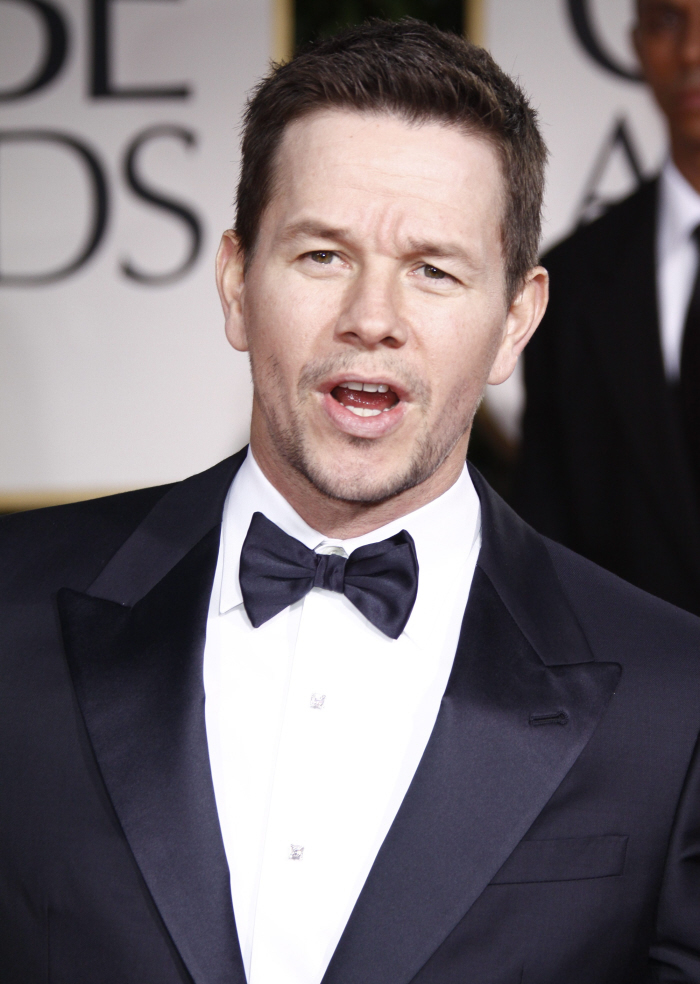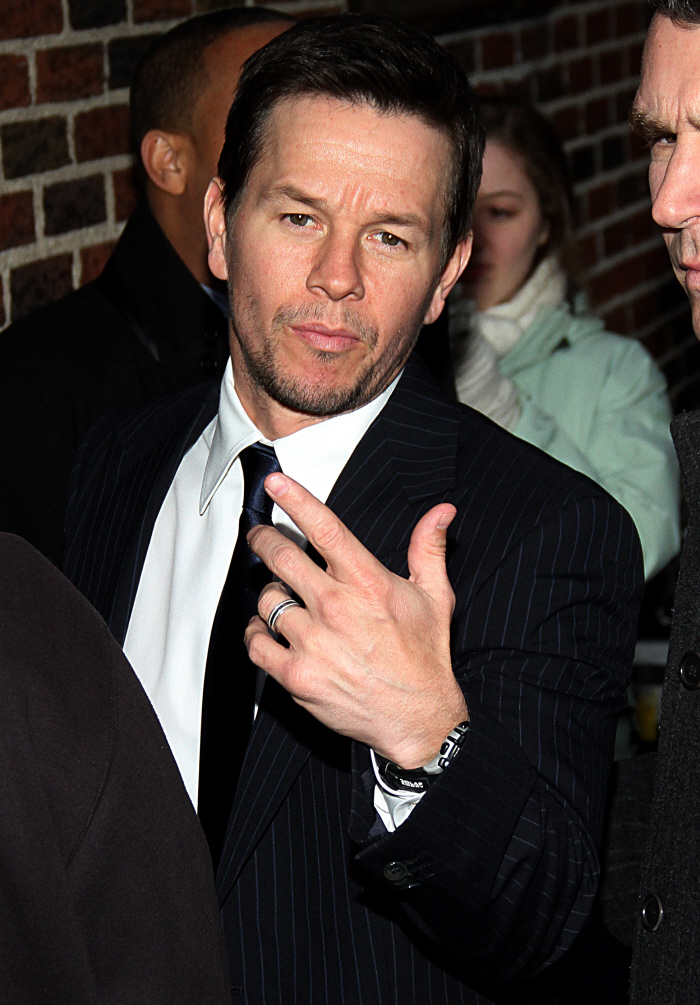 Photos courtesy of Men's Journal, WENN.