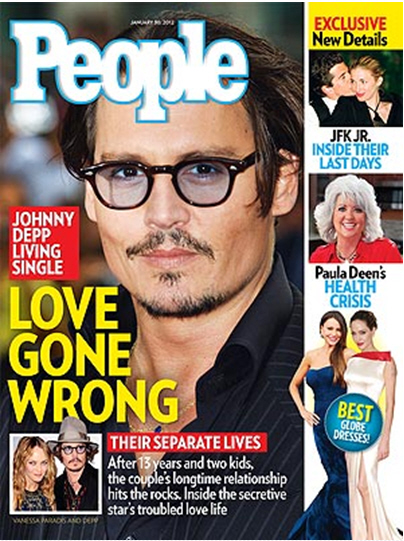 Holy hell! People Magazine is calling out Johnny Depp and Vanessa Paradis ON THE COVER. After weeks and weeks of speculation in the trashier tabloids, People Mag has decided to make the chatter legit by officially speculating on the state of Johnny and Vanessa's 14-year-relationship. As I said, Radar, Star Mag and the Enquirer have been on this story for weeks, claiming that Johnny has been boozing it up and his drinking and "mid-life crisis" have driven him and Vanessa apart. Radar claimed that Johnny was consulting with lawyers to explore his options (for his money and custody of the kids, I guess). Then, last week, we were one of the first sites to use an Enquirer story which claimed that Johnny and Eva Green had gotten too close while filming Dark Shadows. Now People Mag is getting in the mix:
Once upon a time, Johnny Depp and Vanessa Paradis lived a quiet family life far from the spotlight in the sleepy French hamlet of Plan-de-la-Tour.

But that time is no more, and now the couple largely reside in L.A. – when they are in the same city at all.

Depp, 48, and Paradis, 39, who are parents to Lily-Rose, 12, and Jack, 9, have not appeared side-by-side on a red carpet for more than a year. Multiple sources tell PEOPLE in this week's cover story that the relationship is all but officially finished.

In fact, some in their circle say the couple of nearly 14 years have already split. Says one insider: "It's so sad."

For much more on this story, including details on Depp's solo nights out, pick up this week's issue of PEOPLE, on newsstands Friday.
[From People]
As I've said from the beginning, I'll totally buy that Depp and Paradis are having problems. They don't seem to spend that much time together, and Depp has seemed really weird over the past year, getting drunk in public and seeming to act like a bachelor.
Of course, there's another tabloid report, this time with the tabloid's favorite villainess, Angelina Jolie. In this story, though, Angelina is The Guardian of Good Relationships. Now Magazine claims that Angelina has reached out to her "friend" Johnny and urged him to "repair his relationship" with Vanessa. A source tells Now Mag, "They stayed in touch after The Tourist. When she heard what was going on she reached out to him to see how he was coping and urged him to work it out." So… Eva Green is being cast as the new Angelina Jolie then?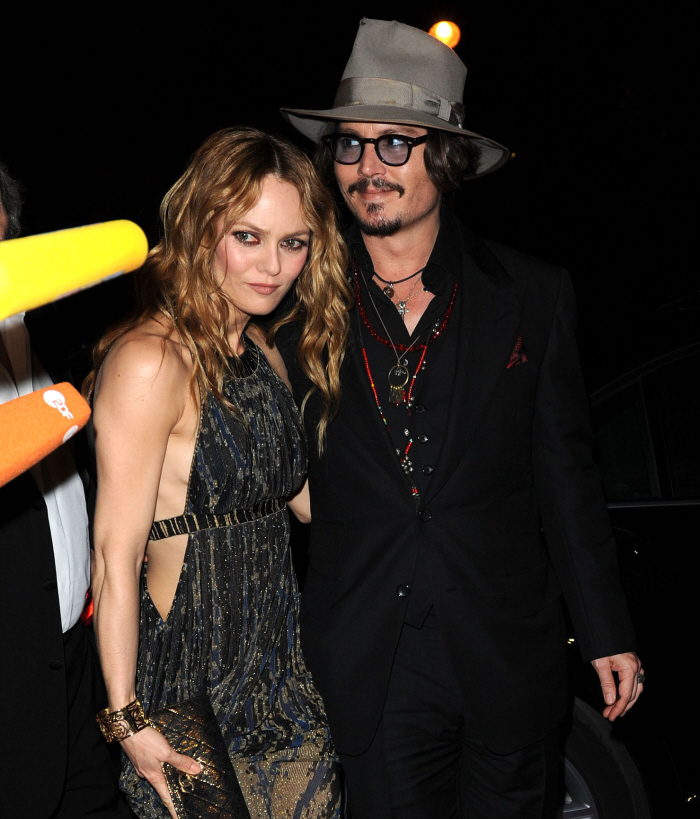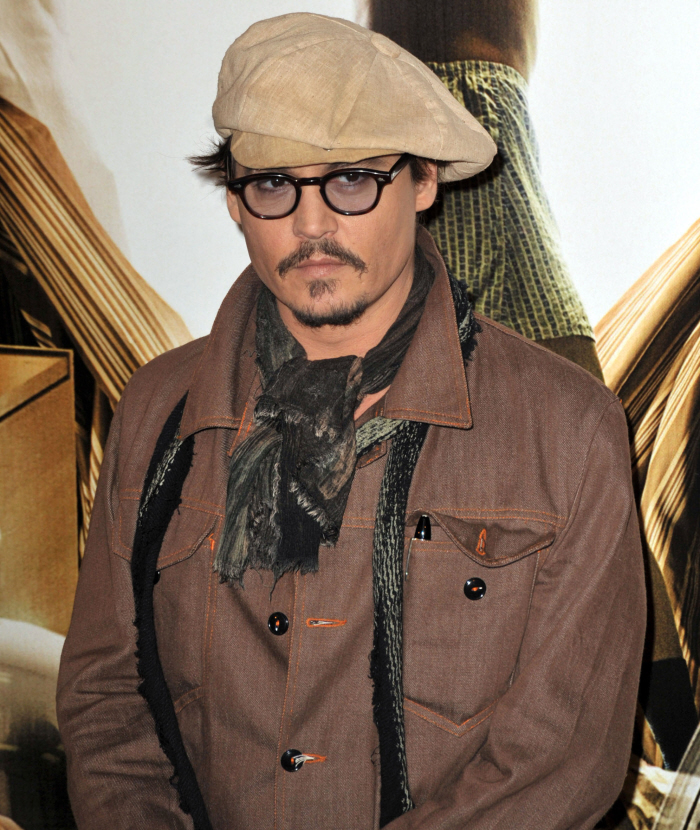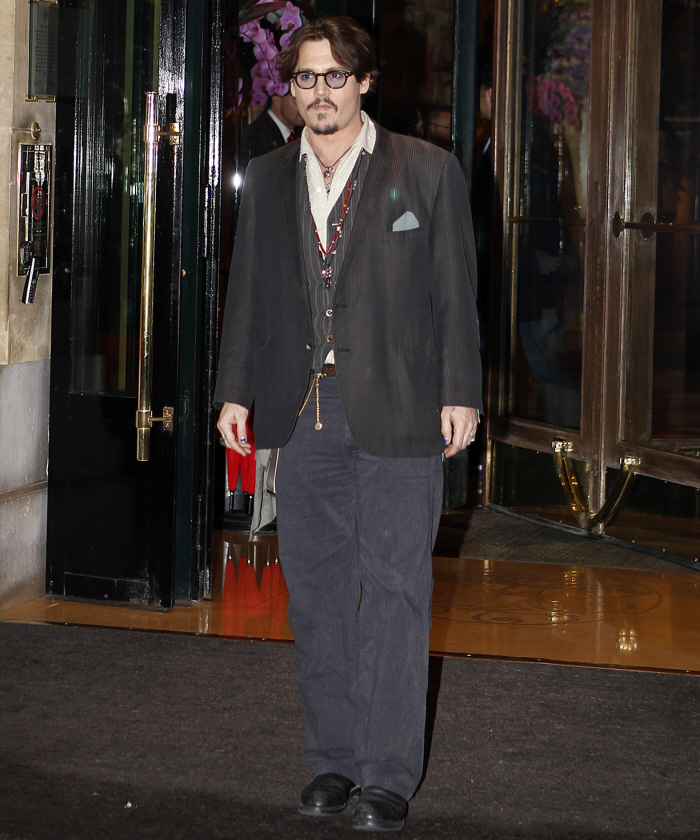 Photos courtesy of People Mag, WENN.