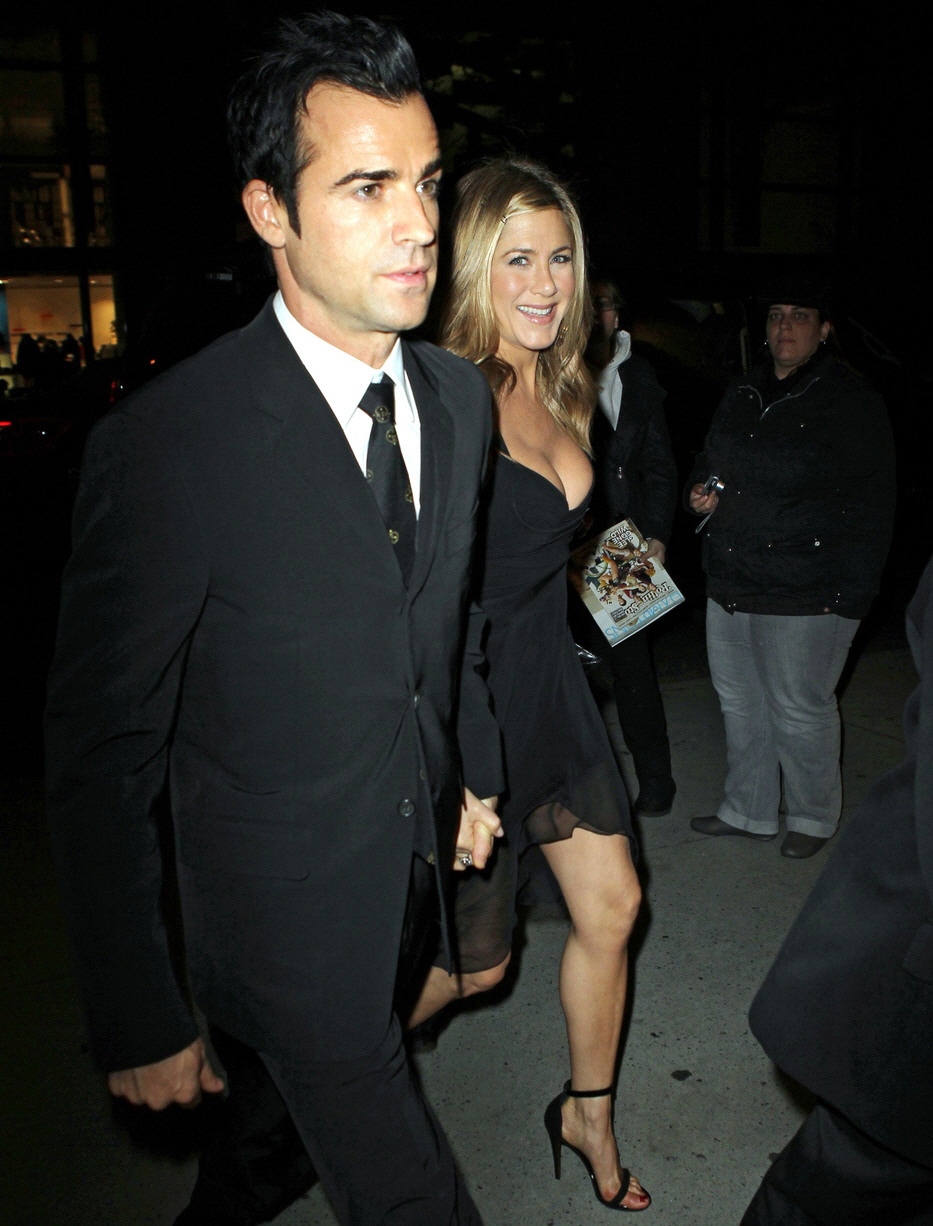 We haven't had new photos of Jennifer Aniston in more than two months. Throughout September and October of last year, Aniston and Justin Theroux were photographed a lot in New York City, but over the past two months, they've been traveling back and forth from LA to NYC, plus they were on vacation, and for whatever reason, the photo ops dried up. There were some exclusive pics of Aniston a few weeks ago – which you can see here – but we didn't have access to them. I'm bringing this up because it seems Aniston is "in hiding" because she's got a severe case of the preggos. According to random British reports, Aniston is SIX MONTHS along:
JENNIFER Aniston has a bun in the oven — according to a new report.

Britain's Look magazine claims the actress is six months pregnant with her first child.
The star, who has spoken frequently of her desire for children, was seen last week with a noticeable bump which she tried to conceal under a wide coat.

"She wouldn't have wanted to make a big deal but she must be so excited," a source said.

"If anyone ever asked if she was worried about running out of time, she'd reply, 'I'm absolutely having kids there's not one doubt in my mind'."
Go back and look at that photo of Aniston from a few weeks ago – there does seem to be something weird happening with her long coat, right? So is she really pregnant? The last time anyone bothered to ask Huvane, it was because the tabloids claimed Aniston was knocked up with twins. Huvane "joked" that it was actually triplets, a decent deflection if she really is knocked up.
So now that I'm actually on board with Aniston's bump of mystery, what's going on with Justin Theroux? Last week, the tabs claimed that Theroux had "stormed out" after Aniston picked a fight with him about how he should propose to her. Star Mag's story this week picks up where that left off – Aniston is alone and depressed, so of course, she called Brad Pitt:
Jen is reportedly pregnant with her first child but is on the verge of a split with live-in beau Justin Theroux and she fears she'll have to raise her child alone so she's asking for Brad's help!

Jennifer Aniston wants her old life back — including her ex-husband Brad Pitt! Star claims Jen is "shaken up" because Justin Theroux stormed out on her during their holiday vacation to Colorado. The two were reportedly fighting because Justin didn't propose to Jen over Christmas — Jen turned to Brad in desperation and told her he's also having problems with Angelina Jolie!

"Jen impulsively called Brad's cell. She didn't expect him to answer, but he did." the source says. "He was curt and said he was busy, but then he asked her what was up. Jen started crying and pouring out her heart about her problems with Justin. She finally blurted out: 'I miss you. I want you back.'"

Jen, 42, is reportedly waiting to announce her pregnancy when she reaches her second trimester, but she's worried she'll have to announce a split too.

"Jen feels like a fool," the source adds. "The last thing she wants is to have to make a joint announcement — that she is pregnant and that she and the father have broken up."

But what did Brad do that was so bad? He gave her "false hope" in a possible reconciliation!

"Brad can be really stupid in not considering that these conversations leave her with the falso hope that maybe they could have a future together," the source says. "Brad tried to soothe Jen by confessing that he and Angie were also having problems. He thought it would help Jen see that all couples have ups and downs, but now she's thinking he'll leave Angie for her!"

Do you really think Jen is that delusional? Brad and Angie have six kids together!
[From Hollywood Life]
LOL at "Do you really think Jen is that delusional?" Dude, don't even get me started. While I always thought that Jennifer would probably NOT end up ever becoming a mom, she's made some big changes in her life over the past year, and her weight gain has been noticeable over the past few months. So, is she knocked up or what? And is she hoping that Brad will return to her at long last?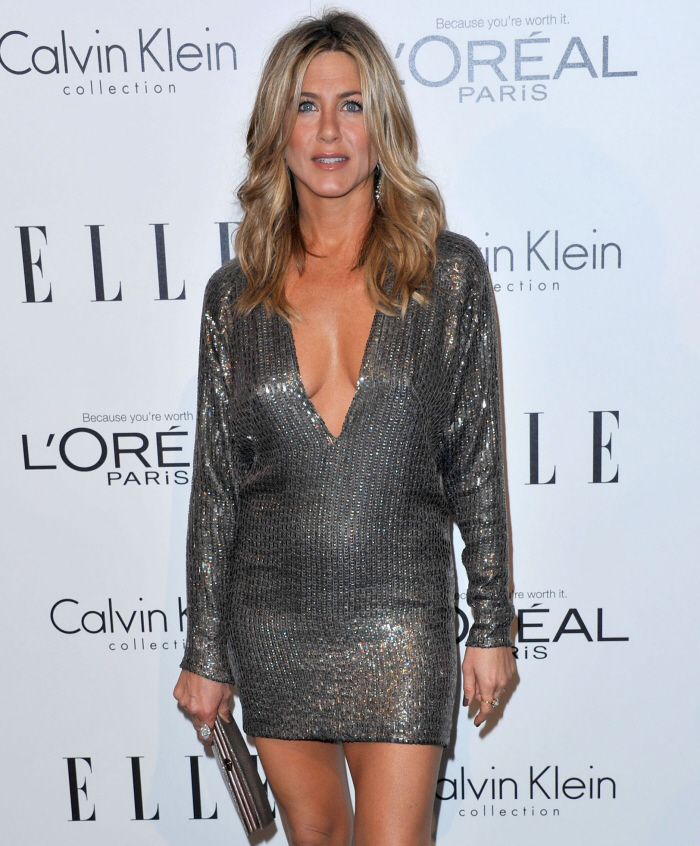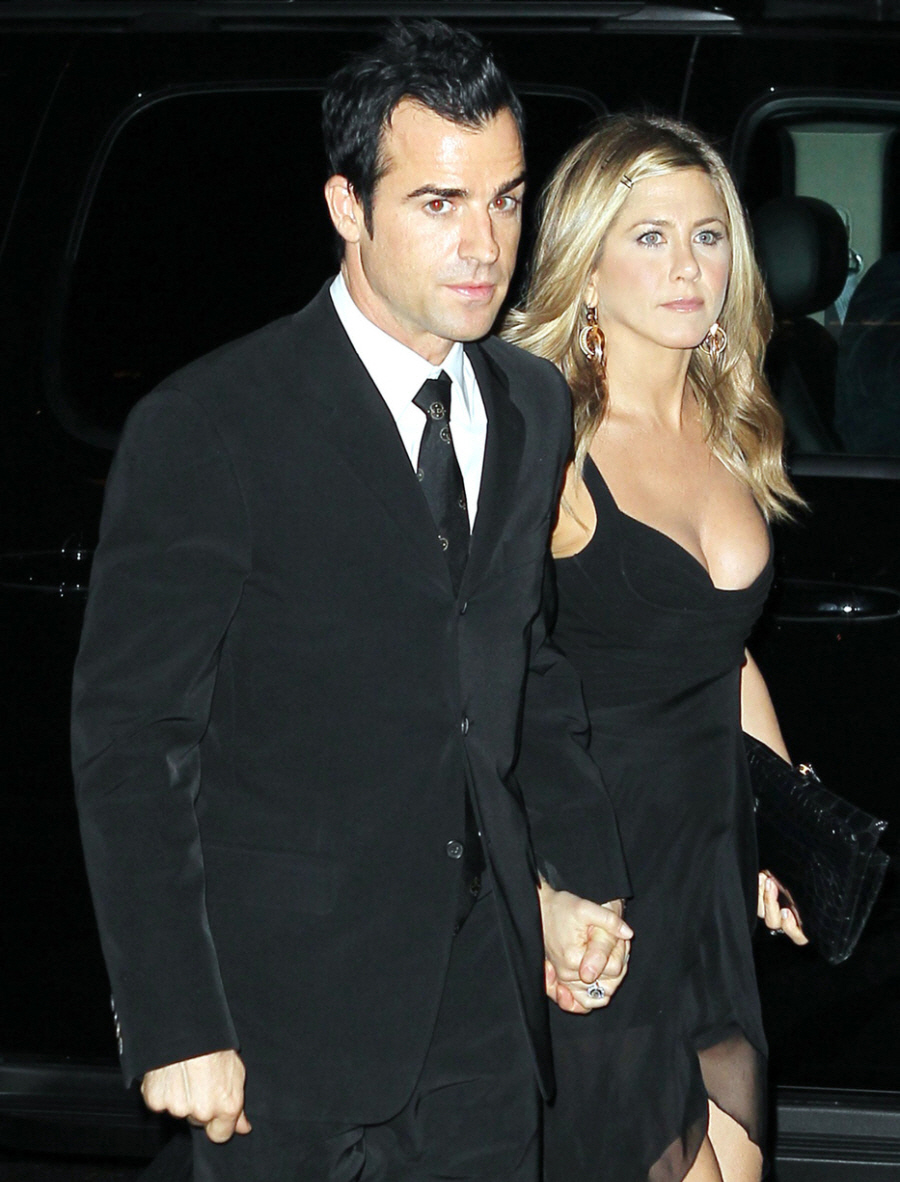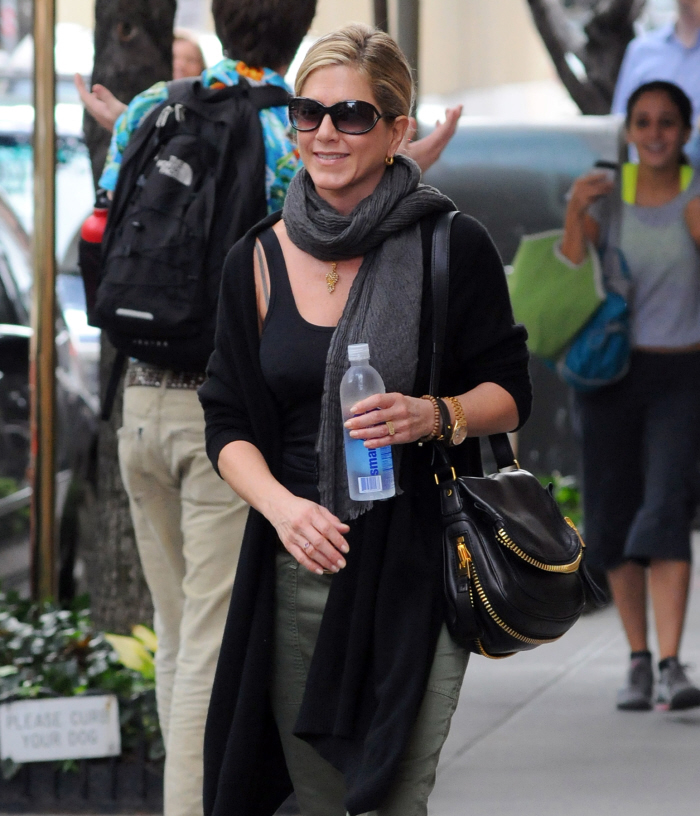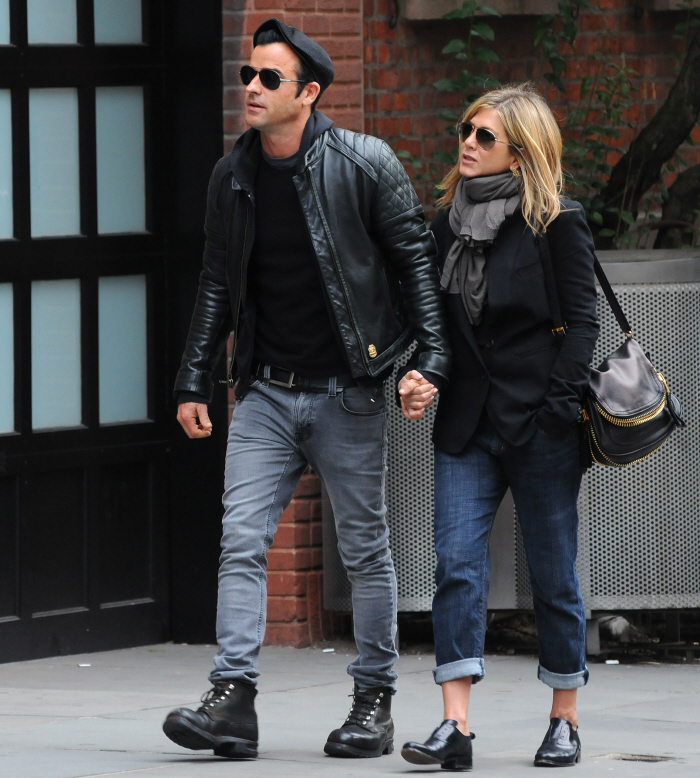 Photos courtesy of PCN, WENN.