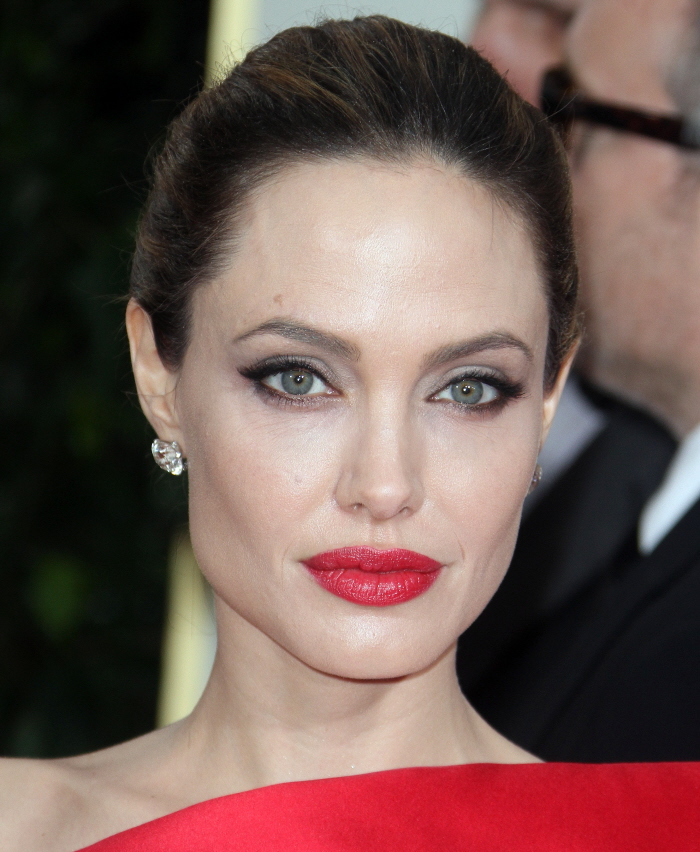 This is definitely my favorite story of the week. As the awards season kicked off last week, everything quickly fell into place for Clooney Knows Best – George Clooney began picking up Best Actor awards, and he proceeded to tell all of us what we should be thinking, because obviously, we're all just dumb ladies who need to be told our opinions on important matters. Clooney's winning streak is made more interesting because he's up for all of the same awards as Brad Pitt, his friend and frequent costar. Brad and George are bros. They adore each other. But how do their respective ladies feel about each other? Turns out, according to Us Weekly's sources, La Jolie hates Stacy Keibler. TEAM JOLIE.
Unfriendly skies! George Clooney, 50, and Stacy Keibler, 32, hitched a ride on a private jet with brad Pitt and Angelina Jolie from LA to the Palm Springs International Film Festival in California on January 7 – but the flight was anything but smooth.

"Angelina refused to acknowledge that Stacy was even on the plane," a source tells Hot Stuff of Clooney's bubbly girlfriend of six months. "Angelina went out of her way to ignore her, from takeoff to landing. She would not even look Stacy's way. She was NOT having it!"

A second source isn't at all surprised that Keibler got iced by Jolie: "Angie is really not a girlie girl." Still, Keibler should not be too concerned. Turns out her beau doesn't like Jolie much either. Says a source close to Clooney, "He thinks Angelina is boring and not good company at all. He does not like to spend time with her."
[From Us Weekly, print edition]
"He thinks Angelina is boring and not good company at all. He does not like to spend time with her." Talk about burying the lead! Look, I know some of you will be all "Team Clooney, Angelina is the worst! Blah Blah ANISTON." But here's my particular problem: George has crappy taste in women. He loves vapid party girls, hostesses, escorts, and barely employable models/actresses. I believe that in George's mind, you don't keep a woman around for conversation. In George's mind, a woman will never be an equal partner in a relationship. THAT is why he doesn't like to spend time with Angelina. Because she's not like the vapid hookers he usually spends time with. I mean, really, he could spend two years with Elisabetta Canalis and yet he's "bored" by a conversation with Angelina? So much for Clooney trying to get his feminist street-cred.
As for the Stacy-Angelina situation – well, how many girlfriends has George gone through since Angelina and Brad have been together? Like, a half-dozen? Angelina is probably at the point where she just doesn't want to even learn Clooney's latest piece's name. I wonder if Cindy Crawford ever feels the same way? Oooh, Gossip Cop has a denial from Stacy's rep too – interesting. Stacy has a rep?
PS… I know I just bitched about Clooney, but there is evidence to suggest that he and Angelina get along just fine – they did a Newsweek roundtable together in 2008, and George was perfectly nice to her – go here to read the old piece.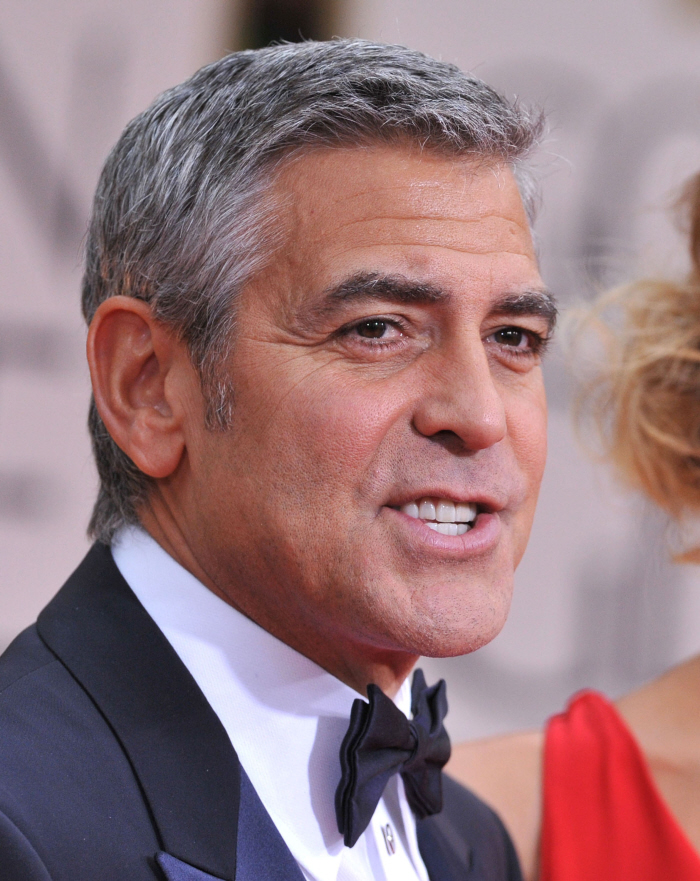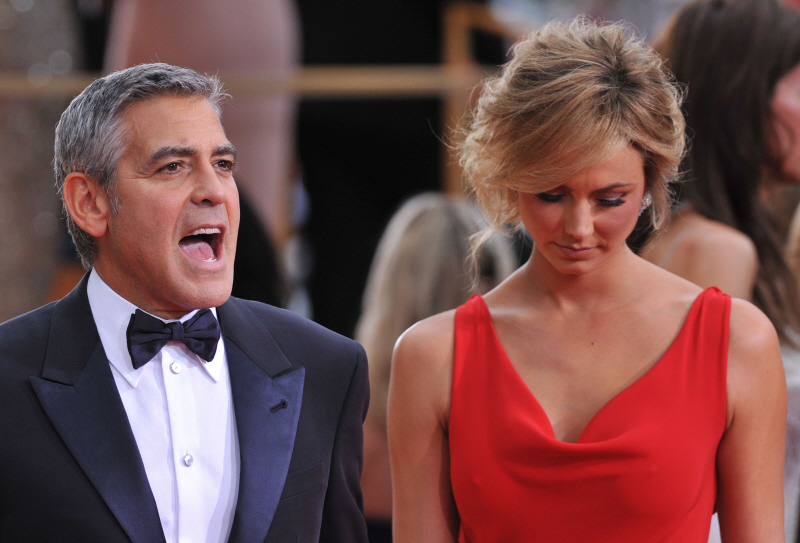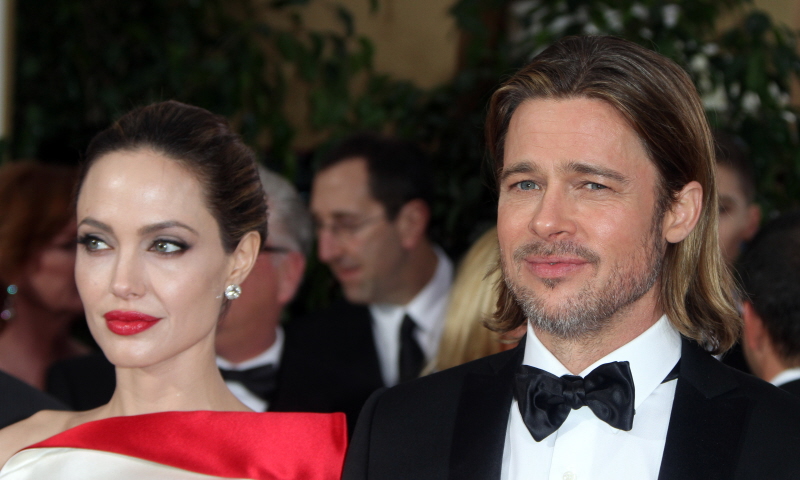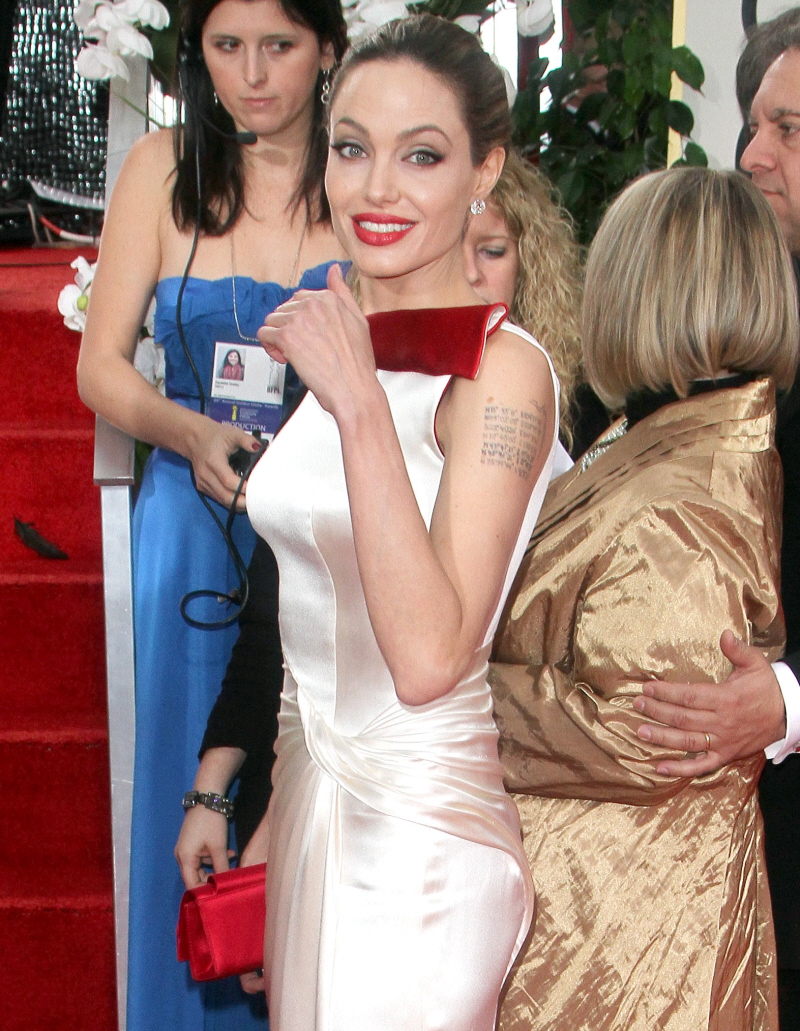 Photos courtesy of Fame, WENN.