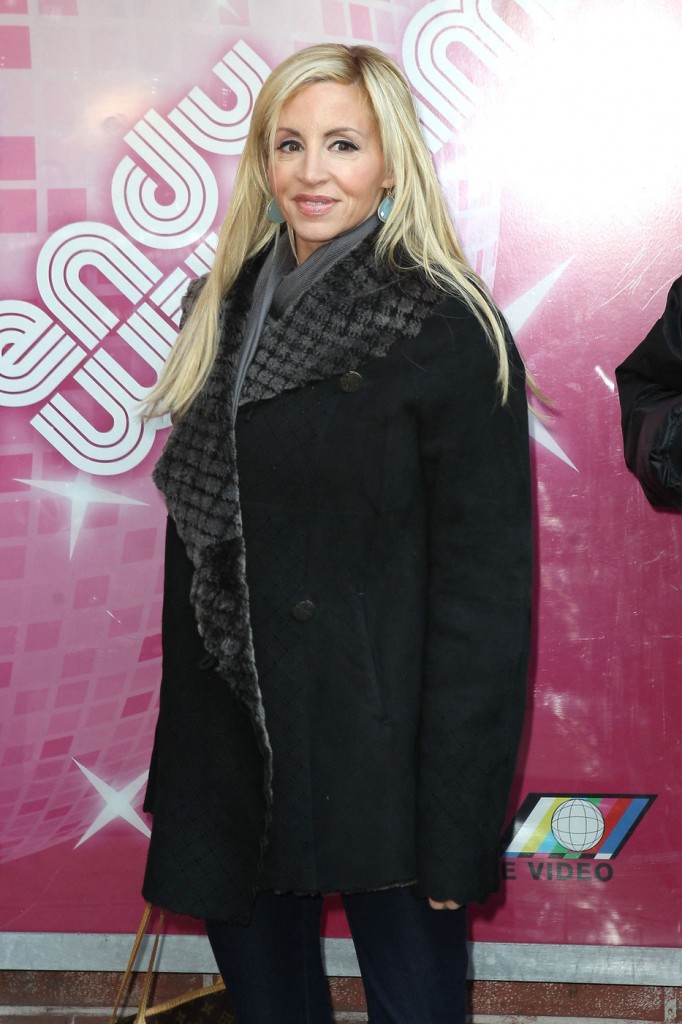 From what I've seen of Real Housewives of Beverly Hills this season, Camille Grammer hasn't been behaving badly. She confronted Taylor about her (now deceased) husband's abuse, but she's been working to come off as more likable after being cast/willingly portraying the villain last season. Camille was a conniving, narcissistic c u next Tuesday when we first saw her on TV, and she's obviously tried to remedy that. It's worked to some extent, but that also means that she's not playing into as many feuds/plot lines and may not be as interesting as the other castmembers. Well Camille told HuffPo's Rob Schuter that she's been told that there's a casting call out for the show, and that she has no idea if she'll be invited back for a third season. The other Real Housewives shows have switched up cast members, and Camille and just about anyone else could be out of the Beverly Hills version.
If Bravo can fire half the cast of "Real Housewives of New York City," the "Housewives" across the nation have got to be shaking in their stilettos — and rightfully so. But this time, instead of blindsiding a franchise's current stars, the network is telling its talent upfront that they might not be coming back.

"I had a good year so I would want to go back for a third season, but they haven't asked me yet, so I wonder what's going on with that," Camille Grammer told me. "I guess they decided who they want and I guess they are going to start casting, looking for new housewives. They told me they were going to start looking so it wasn't behind my back. They were like, 'Sorry we are doing a big casting call.' I was like, 'Thanks.'"

Camille admits the decision is hurtful, but understands why the show might need to change things up after an emotionally grueling season dealing with the suicide of Taylor Armstrong's husband, Russell Armstrong.

"When you watch the scenes between Taylor and Russell, it is uncomfortable," Camille tells me. "I think some of the viewers feel that way. I'm glad that some of our viewers are coming back around and joining the season and our viewership is up. We took a little dip because of what happened, and I think we are on a upswing, so that is really positive."

Co-star Kyle Richards told me yesterday that she, like Camille, would like to do another season but was focused more on making sure her sister, Kim Richards, who has just left rehab, gets better.
[From The Huffington Post]
I'm so sure that all Kyle cares about is her poor sister Kim. She's so full of crap.
I think Camille should stay. I'd like to hear more about her issues with that ass Kelsey and his new beak-nosed pregnant wife. While producers at it, I think they should ditch Taylor and Kim Richards. There's too much sad drama with those two. The rest of them can stay, but I hate Kyle now so I guess they can get rid of Kyle. Oh and Adrienne is boring and all she has to offer are excessive parties, and Lisa is full of herself. Lisa has a cute dog though. So just keep Camille, Lisa and Brandi and maybe that one chick on the peripheral, Dana, and add a bunch of new women. That's the problem with the Real Housewives shows, you end up disliking the catty bitches who snipe and fight and the other ones just seem boring in comparison.
Look at Camille's new man. He's hot. Also, that's her Halloween costume. She looks like a Disney villain.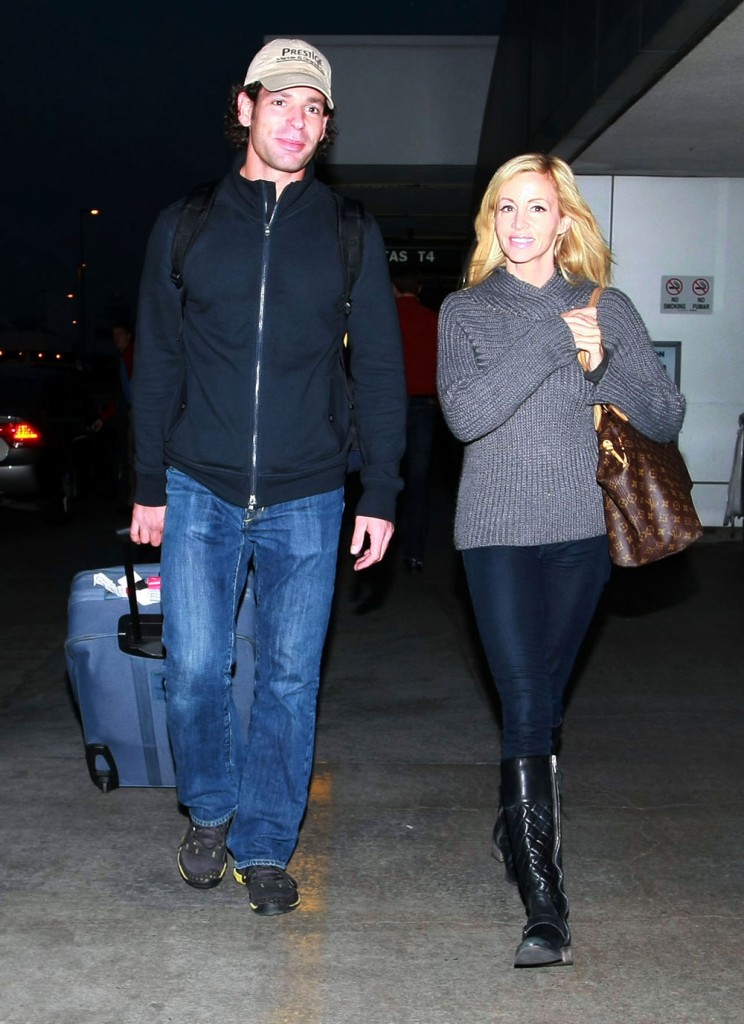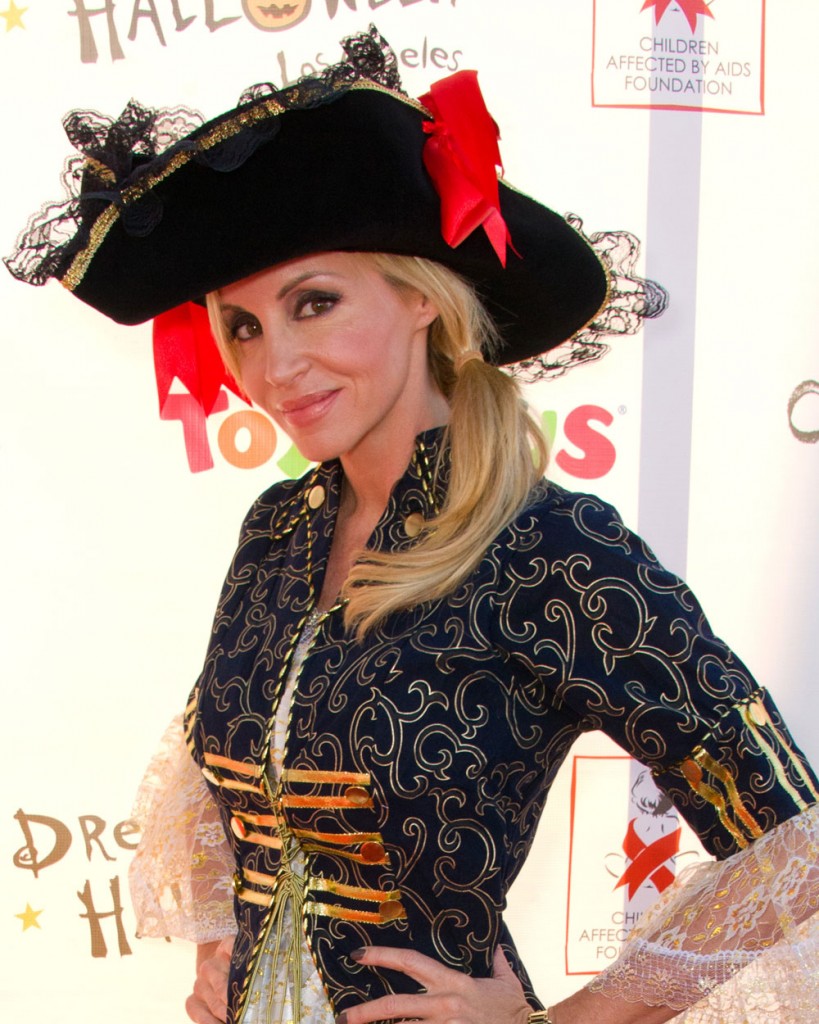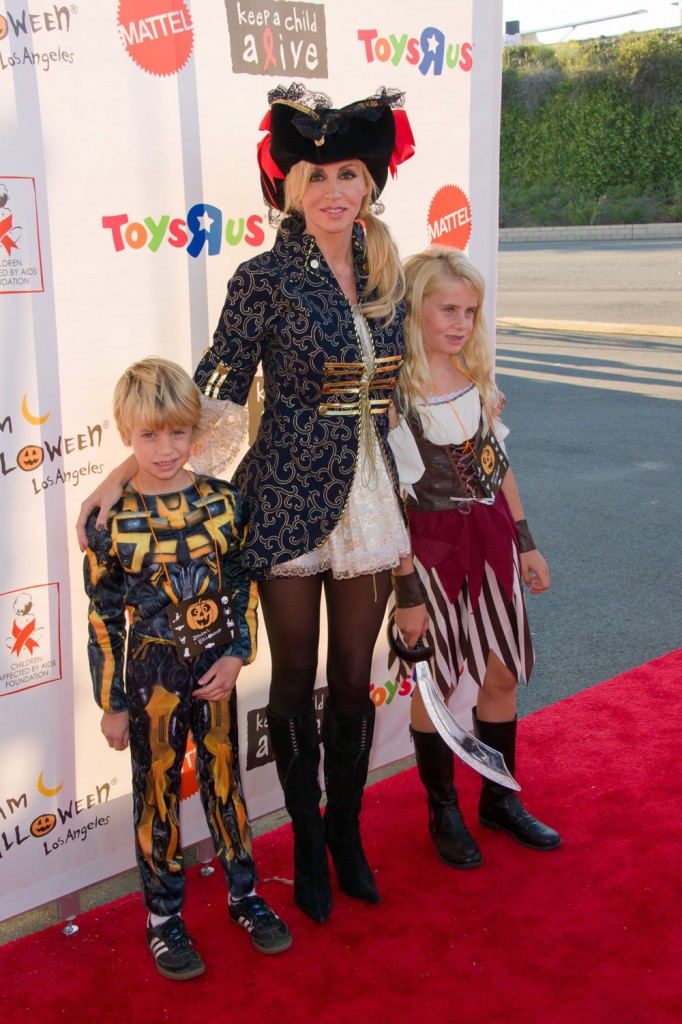 Camille is shown outside the Wendy Williams show on 1-11-12. Credit: Hall/Pena, PacificCoastNews.com. She's also shown at LAX that same day. Credit: Fame Pictures. And the pirate outfit is her Halloween costume, which I hadn't seen before. Credit: WENN.com