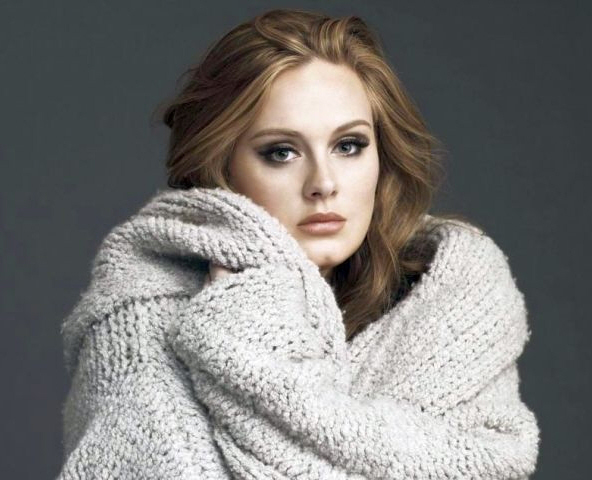 Earlier this week, the British tabloids began reporting some stories about Adele's new boyfriend, Simon Konecki. Adele and Simon were introduced a few months ago, and they've been loved up ever since. Simon is 14 years older than Adele, and he comes from a very different background – a background that includes wealth, privilege and Eton. Adele's background is much more "working class" – she was raised by a single mum, she didn't have a lot of money growing up. That class differences were enough for the British tabloids to raise their "red flags" (gossip-wise), but they found something else too: Simon used to be married, and he and his estranged or ex-wife have a child together. The Mail claimed that Simon was not yet officially divorced, and they threw around some innuendo about the timeline and what that means for Adele. Well, Adele has responded to those reports – directly, on her website:
This is the first and last time I will comment on the details of my relationship with Simon. Contrary to reports and headlines in the press today, Simon is divorced and has been for 4 years. Everyone in our lives separately and together wish us nothing but the best, and vice versa. These are the facts. Take care and see you all in February xx
[From Adele's Blog]
So he's been divorced for four years? Or is that just what Simon told her? Of course it's perfectly possible that the British papers didn't do their due diligence in trying to track down the specifics of Simon's marriage, separation and divorce. But I'm slightly suspicious of Adele's version too, and why it's so wildly different than the other reports.
Oh, well. In the end, I'll hope for the best. I hope Adele and Simon are very happy together and I hope he doesn't turn out to be a d-bag. *fingers crossed that he's not a d-bag, but if he is, fingers crossed that the next album is epic*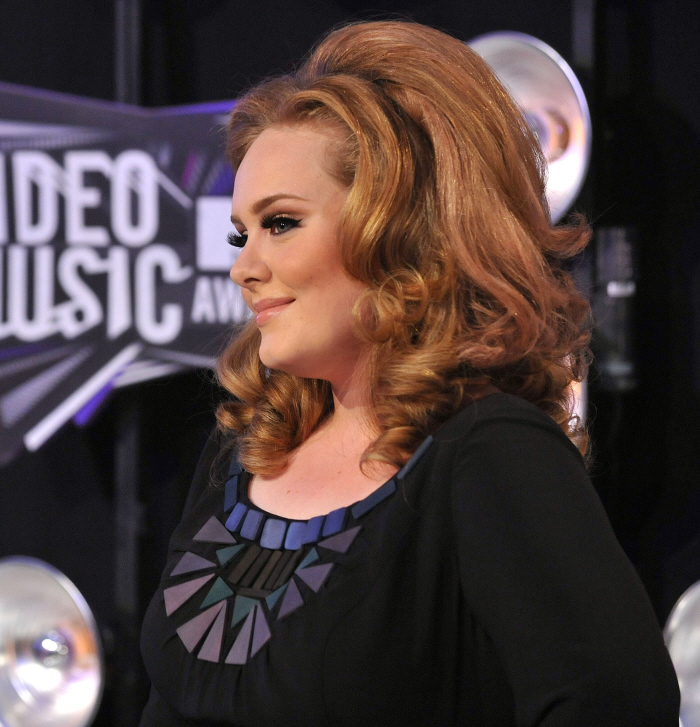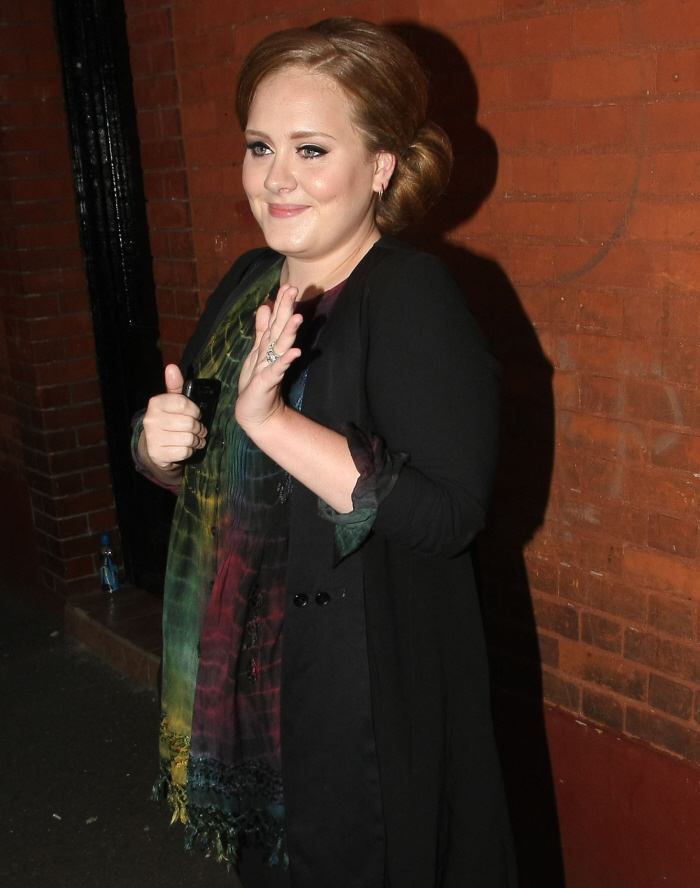 Photos courtesy of WENN.