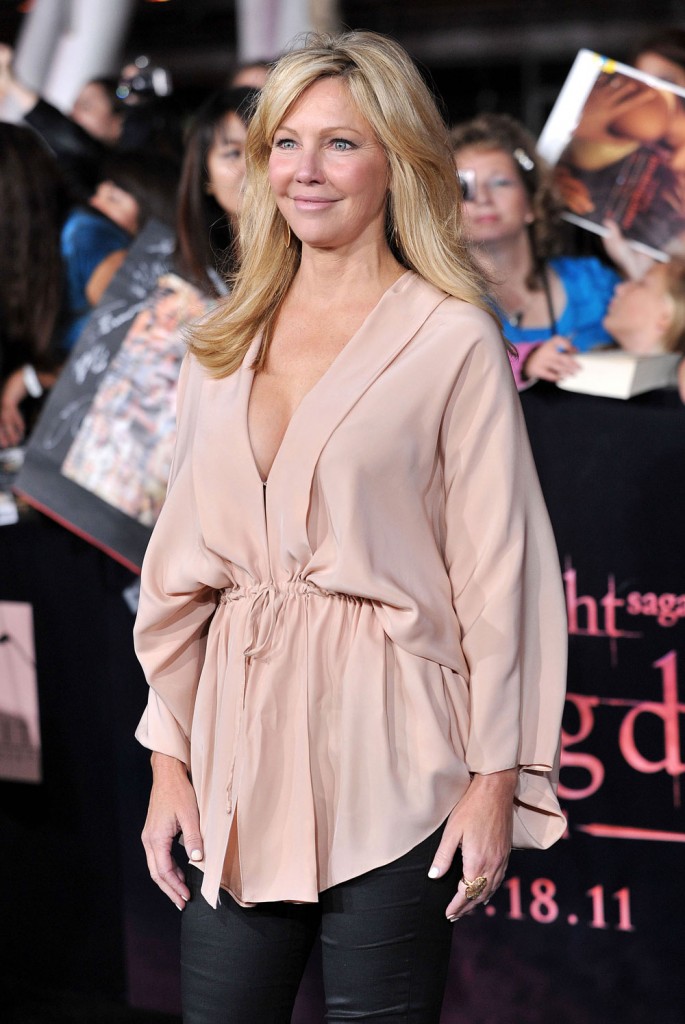 US Weekly has a big article this week about Heather Locklear's sad breakdown. I knew she was having serious substance abuse issues, but the details they gave really brought it home for me. Heather just turned 50 last year and recently split up with her fiancee, her former Melrose Place co-star Jack Wagner. She took it extremely hard and has been mixing booze with prescription drugs. We heard that she was hospitalized on January 12 with a potential overdose after she complained of stomach pains. Then the news came out that she'd had a fight with her ex Jack that had come to blows. (Heather hit him across the face, but it was supposedly in self defense when he lunged at her and tried to get her to stay. It's hard to figure out exactly what happened.) Here's US' story, which just makes me feel sad for her more than anything. She's a starlet who has taken aging and the loss of a once-hot career extremely hard. Heather has a fourteen year-old daughter with her ex, Richie Sambora, and due to Heather's issues her daughter has been living with Richie.
It was never too early to drink for Heather Locklear. About twice a week, she would leave her house in Westlake Village, California, throw on a pair of dark sunglasses and head to her favorite watering hole along. "She come in around 10:30, 11, sit by the bar and have two or three vodkas on the rocks, easy," an eyewitness tells Us. "She always seemed so sad and lost…"

"Heather has been a mess for the last several months," says an insider. And her drinking only escalated after she and her beau of four years, Jack Wagner, split in November, calling off their three-month engagement. "She doesn't get out of bed most days," says the source. The situation was so dire, in fact, that her daughter, Ava, 14 has been living with her Bon Jovi rocker dad, Locklear's ex-husband Richie Sambora. Now that Locklear is home from the hospital, says the source, "her family is terrified. They think she'll hit rock bottom before she finally admits she needs serious help."
[From US Weekly, print edition, January 30, 2012]
US goes on to remind us that Heather has been in rehab twice, in 2008 and 2010, and that she even secretly went to rehab in the past few months after she split with Jack. They quote an insider who says "Her drinking led to the demise of their relationship. [Jack] begged her to go to rehab. She entered a treatment program [after their split], which her family was able to keep quiet. But she didn't take it seriously."
As for Heather's career, their insider says "She's very Hollywood. It drove her crazy that she never hit another big moment after the 90s. She's always been very emotional. When people saw her as washed up, that made her crazy."
Heather has a lot of family and friends around her who are trying to get her into rehab, and I'm hoping they're successful and that she can find some meaning in life. Her identity was so caught up in being a beautiful bitchy TV star that it seems like she's never been able to move past that.
The article has an inset story about how Richie Sambora and Denise Richards have split up – yet again. They also claim that the fact that these two rekindled their relationship just led Heather to drink more. I'm thinking that US' source is Denise Richards. She used to be best friends with Heather and was her neighbor for a while. Denise claimed that she was no longer friends with Heather – and that Heather and Richie were separated – when she first hooked up with Richie in 2006. She used to talk about it constantly.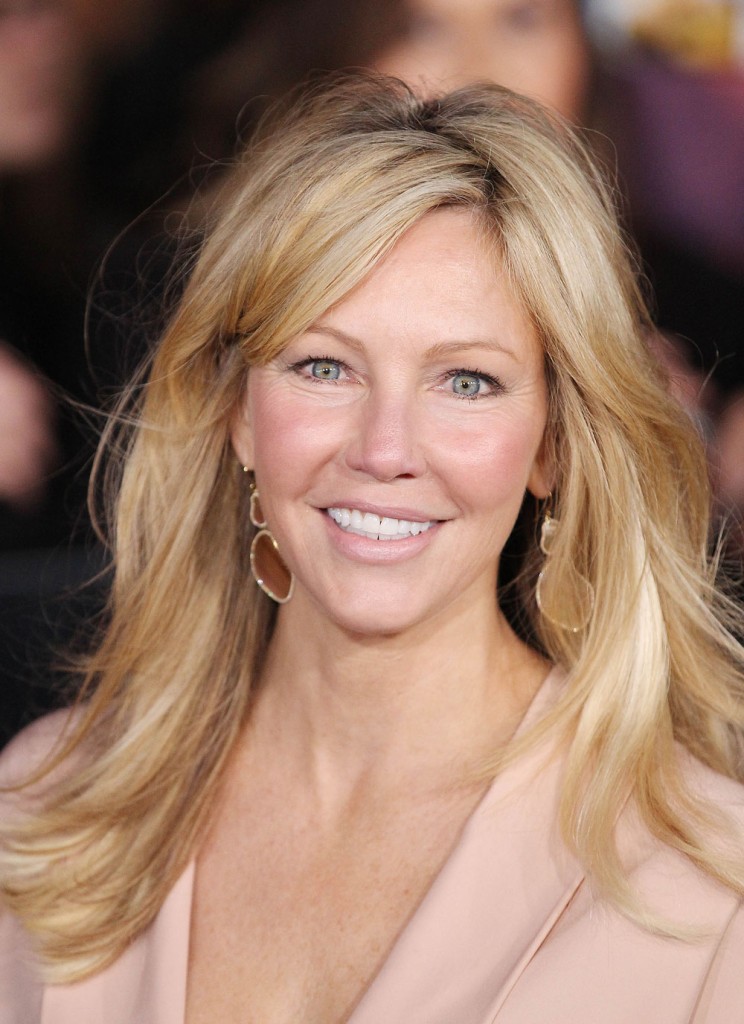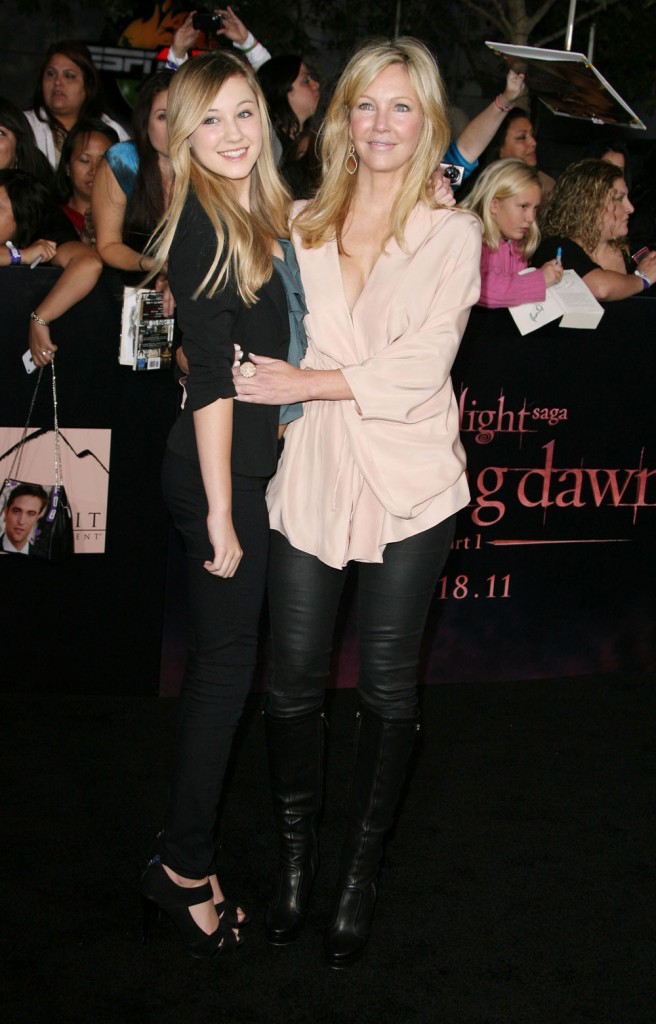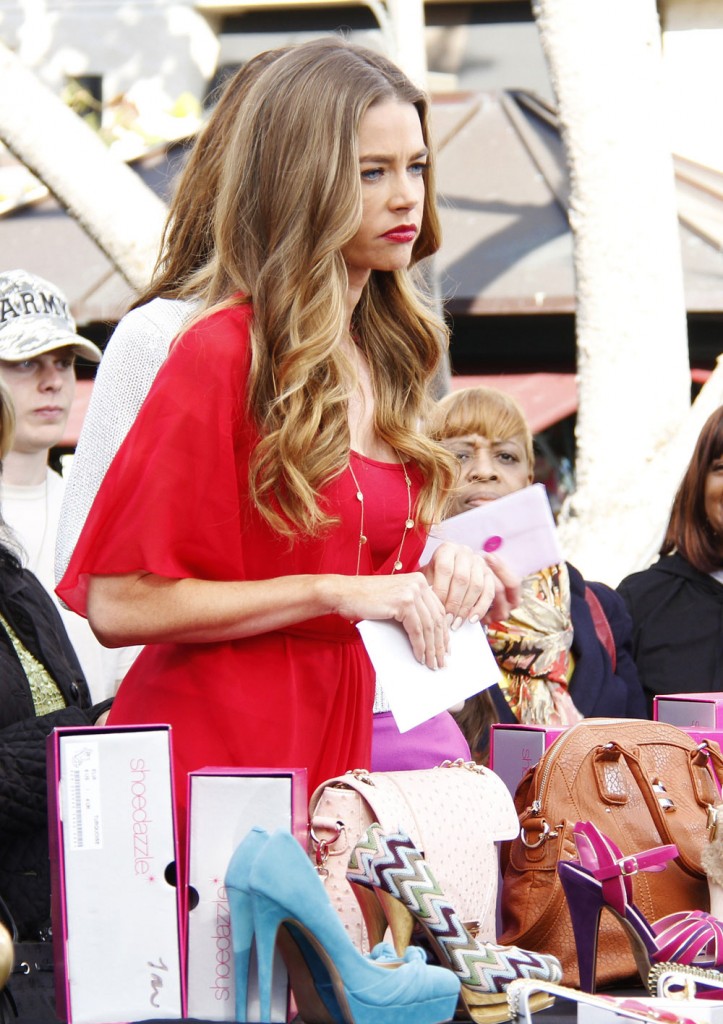 Heather is shown with her daughter at the Breaking Dawn premiere on 11-14-11. Denise is shown on 1-17-12 at The Grove with Maria Menounos on "Extra!" She is promoting her new bag and shoe line. Credit: WENN and FameFlynet