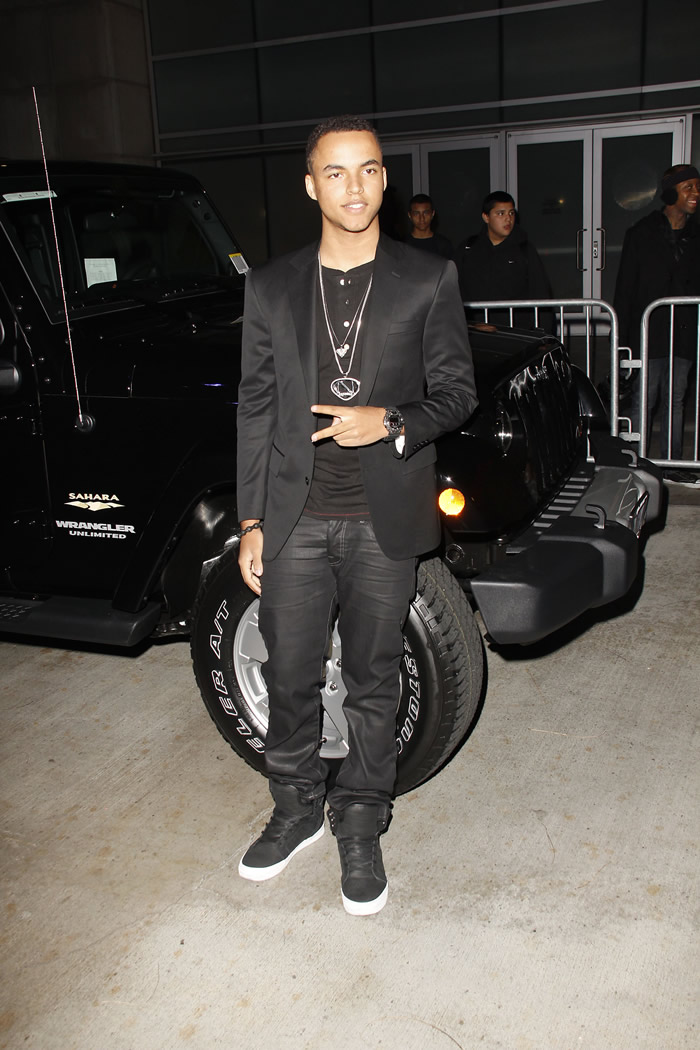 Did you know that Connor Cruise is a much in-demand DJ? Well, he's still technically a teenager but is pulling in very livable wages by earning $5,000 to $10,000 per gig under the moniker "DJ C-Squared." I'd like to think he's putting that money away for his eventual defection from Scientology, but that's probably just wishful thinking on my part.
At any rate, Connor just turned 17-years-old, and he celebrated his birthday in grand fashion at Hyde Lounge in Los Angeles. Here's a photo of his DJ-themed cake, which looks pretty funky but not at all appetizing.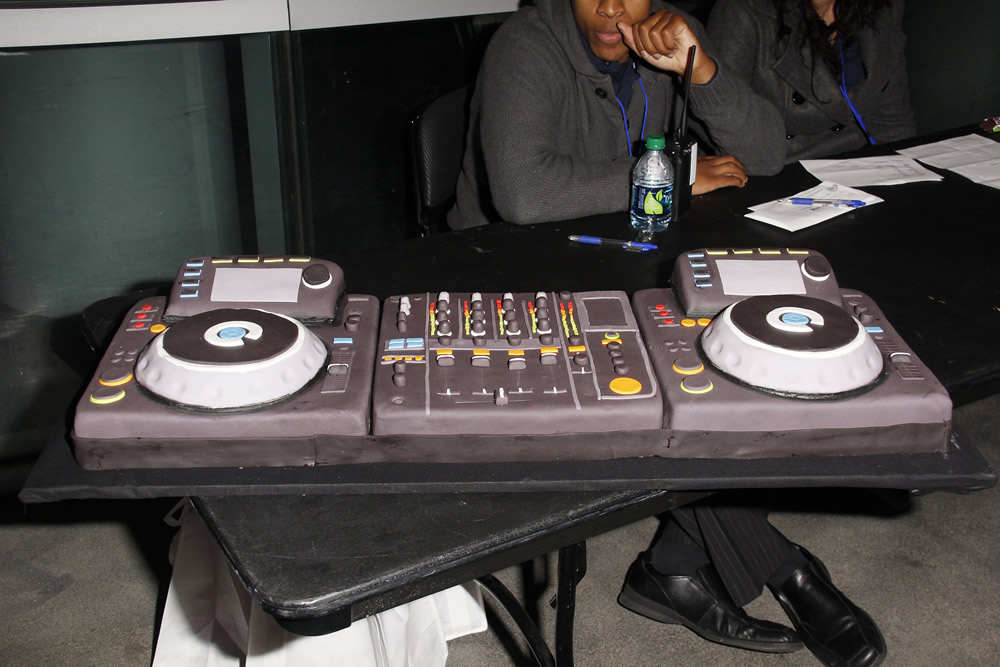 Connor's older sister, Isabella was also in attendance to support her little brother. They seem really close, and you can see photos of the two siblings embracing here with a few details about the party described by the Mail:
Her little sister Suri has been photographed nearly every day of her short life.

But in contrast, Tom Cruise's eldest daughter Isabella is rarely seen.

However, the shy 19-year-old made a rare public appearance last night as she joined her little brother Connor at his 17th birthday party.

The aspiring DJ, who is starting to become a regular of the LA party scene, proudly posed up with his sister at the bash at the Hyde lounge.

Wearing a red hat, cardigan and multi-coloured T-shirt, Isabella – known to her friends and family as Bella – looked thrilled to be celebrating with her brother.

And the teenager were free to do what they want without being chaperoned by Cruise, 49, and stepmother Katie Holmes, 33.
[From Daily Mail]
At first, I was wondering why Tom and Katie weren't in attendance at the party, but it's nice that Connor was able to enjoy an evening with his (100% Scientology) friends without having to worry about Tom busting a move on the dance floor. Good on Tom for letting Connor have the spotlight for the evening. Unfortunately, Connor also decided to leave the Jesus necklace at home. Here's a close-up of his new bling: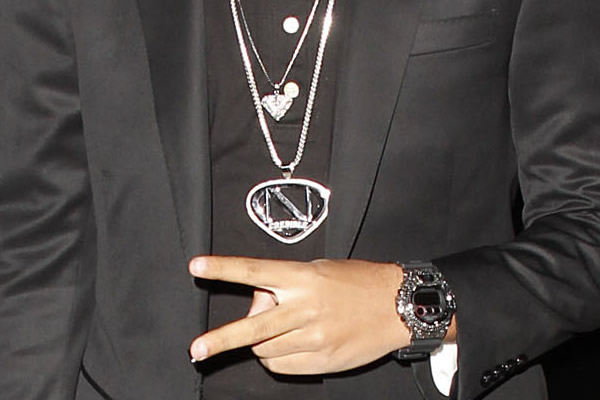 Connor is certainly turning out to be the handsome young fellow. I also find it interesting that his sneakers look a lot like Robert Downey Jr.'s instead of Tom's shoes. There's another conspiracy theory for the rebellion theme!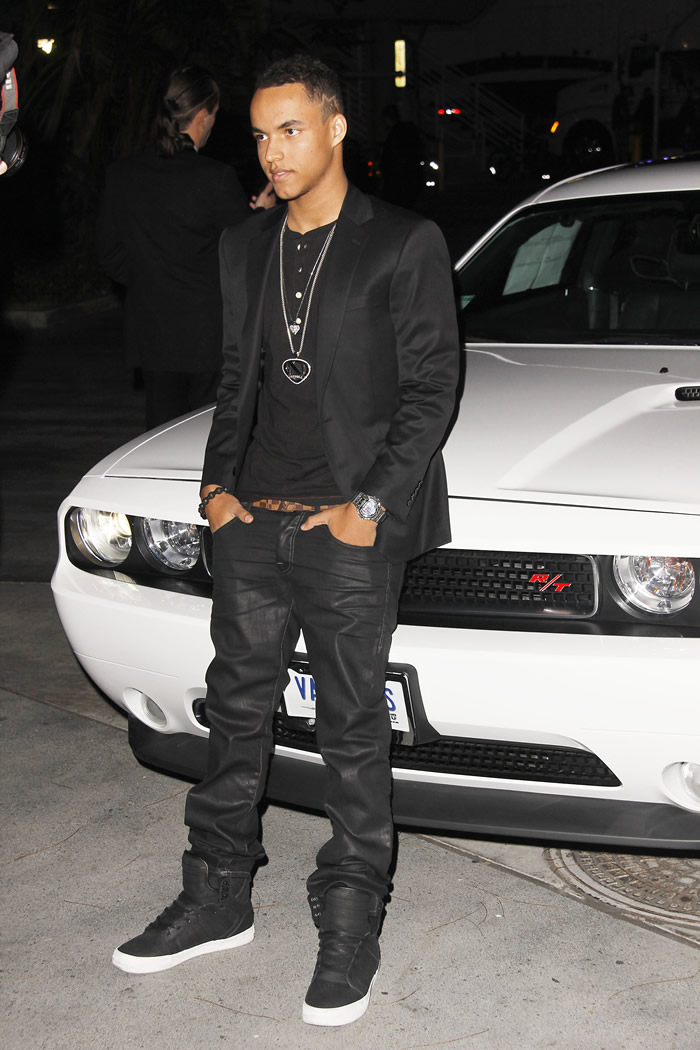 Later on in the evening, Connor took to the turntables. Presumably, he was paid to have his party at Hyde, so it would naturally follow that DJ-ing was part of the stint.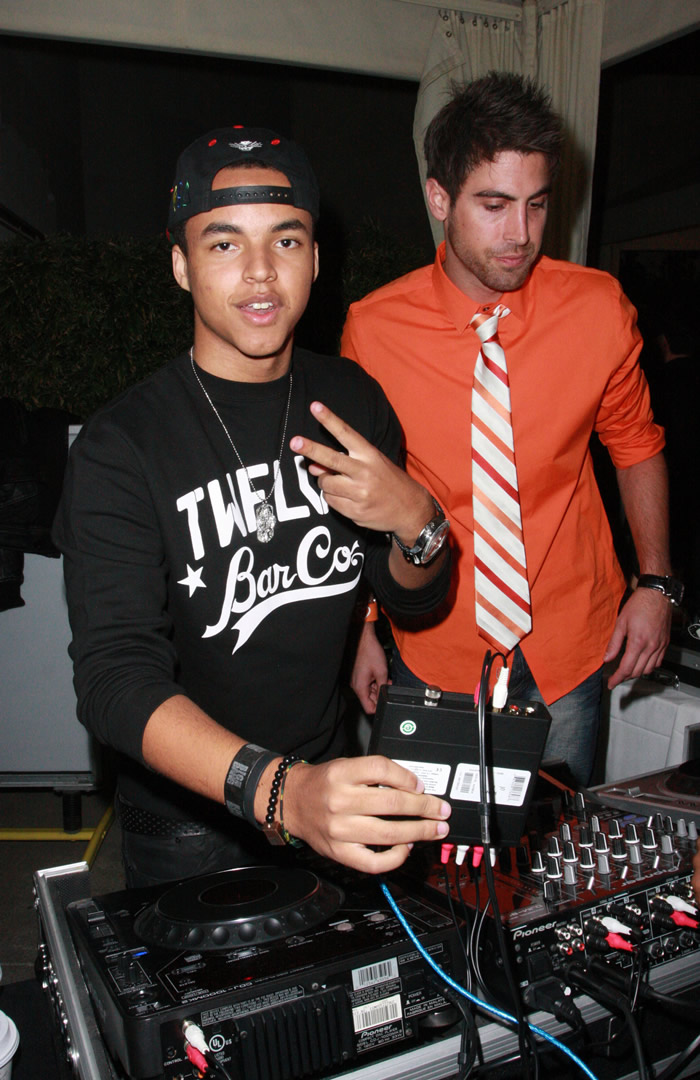 And now for an extremely odd photo of Connor alongside Christina Fulton (Weston Cage's perpetually questionably dressed mother) at the recent Big Bang 2012 New Year's event. I guess she was just there for the party.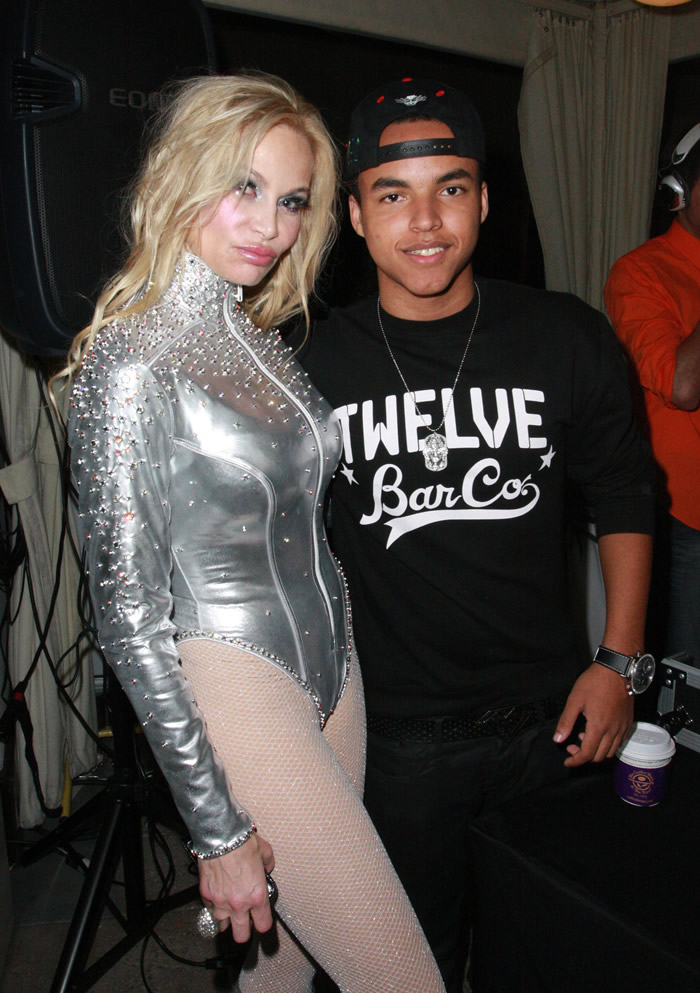 Photos courtesy of WENN