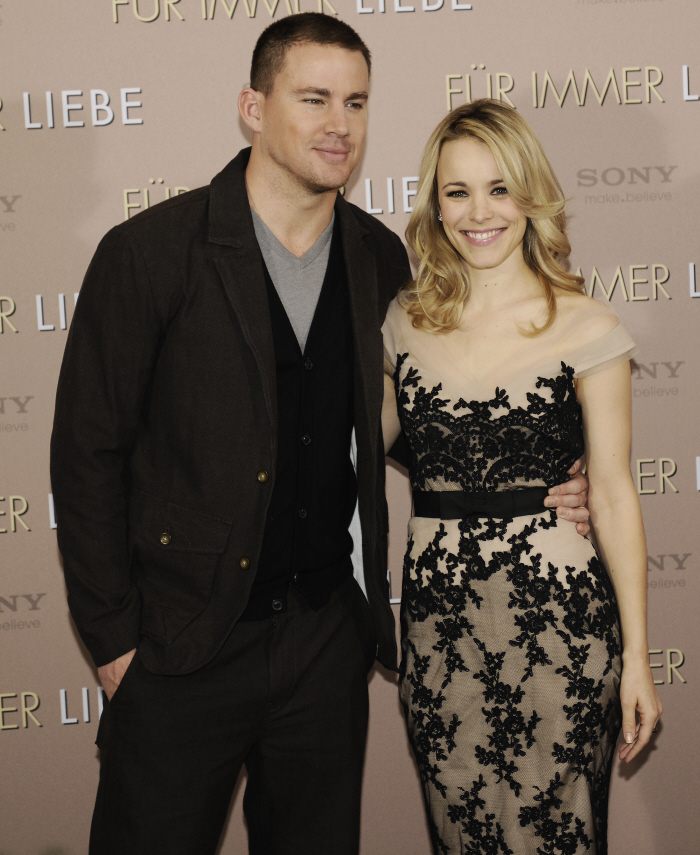 These are new photos of Rachel McAdams and Channing Tatum in Munich, Germany, where I assume they were doing some kind of photo call for The Vow. Lately, more and more films have been doing this, and I kind of hate it – the film promotion begins in Europe, with a series of photo calls and premieres, all before the American premiere. Unless the actor or actress is a huge international celebrity, or the film is some hugely expensive potential blockbuster, I don't understand why Munich gets the photo call before New York City. Can anyone explain this? It's not even like Rachel or Channing are well-known outside of Canada and the US, either. Weird.
By the way, Rachel's lace dress is Collette Dinnigan. I don't hate the dress, but I really think Rachel has some issues with her color choices. She doesn't realize when certain shades wash her out, and she's still choosing colors like she's a brunette – which she's not anymore, since she's obsessed with being a blonde these days, for whatever reason.
As for Channing and Rachel, together in The Vow… I really don't want to see the film. But I know some ladies do. Go ahead, it's for you. You're supposed to want to see it so you can weep and be overcome by the sappy love story. Here's the trailer again: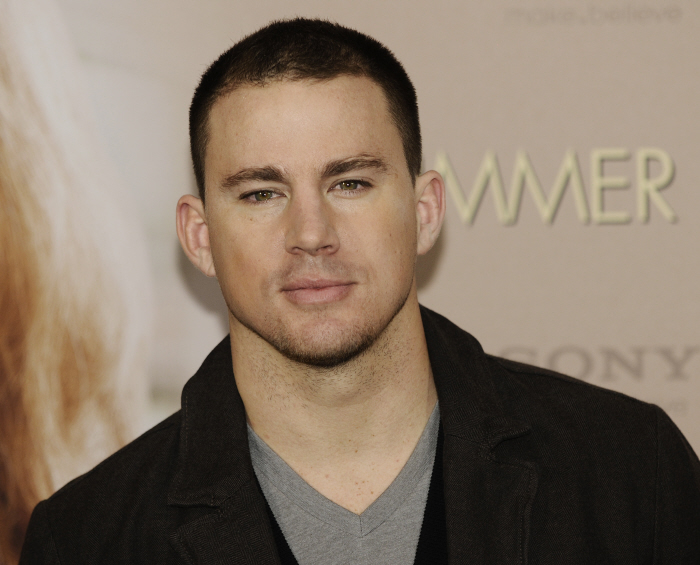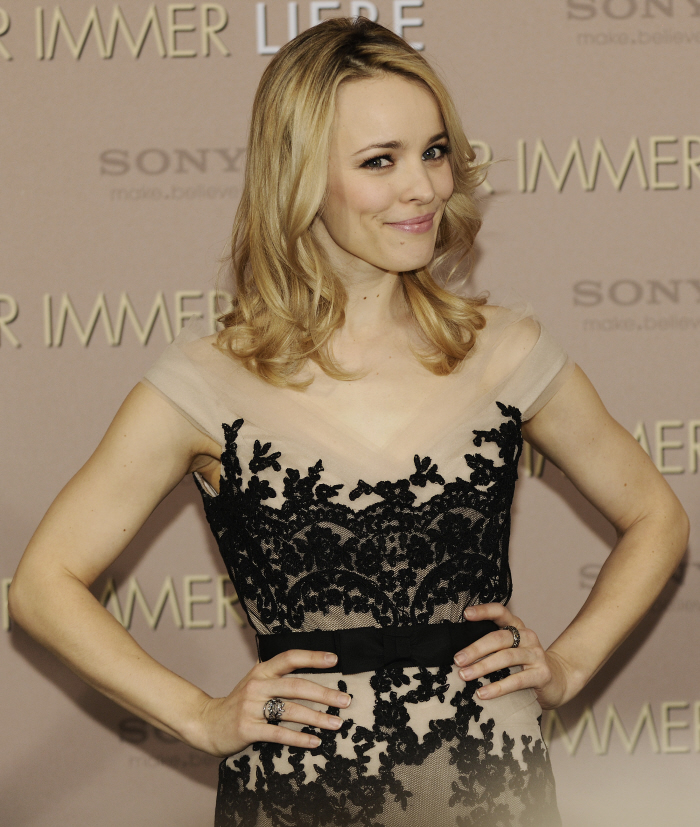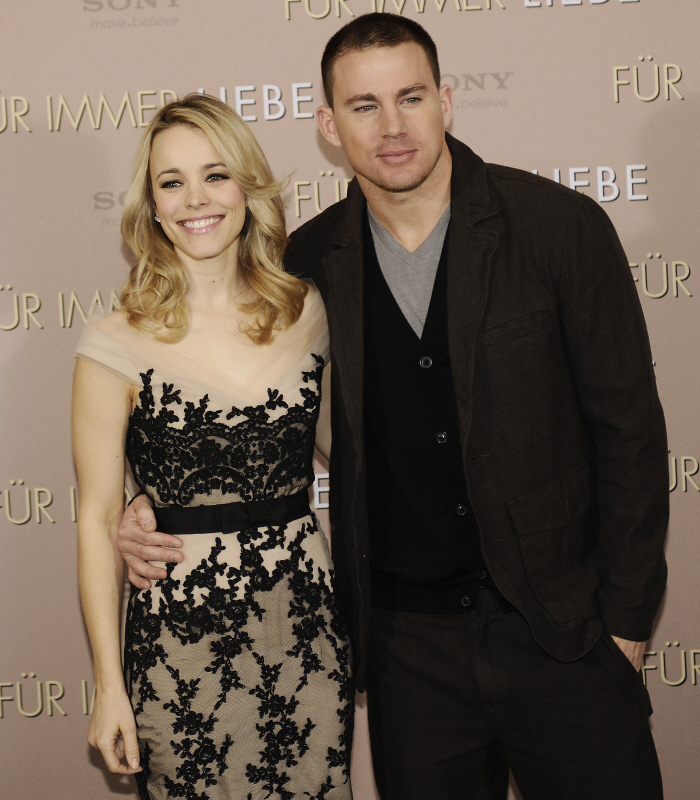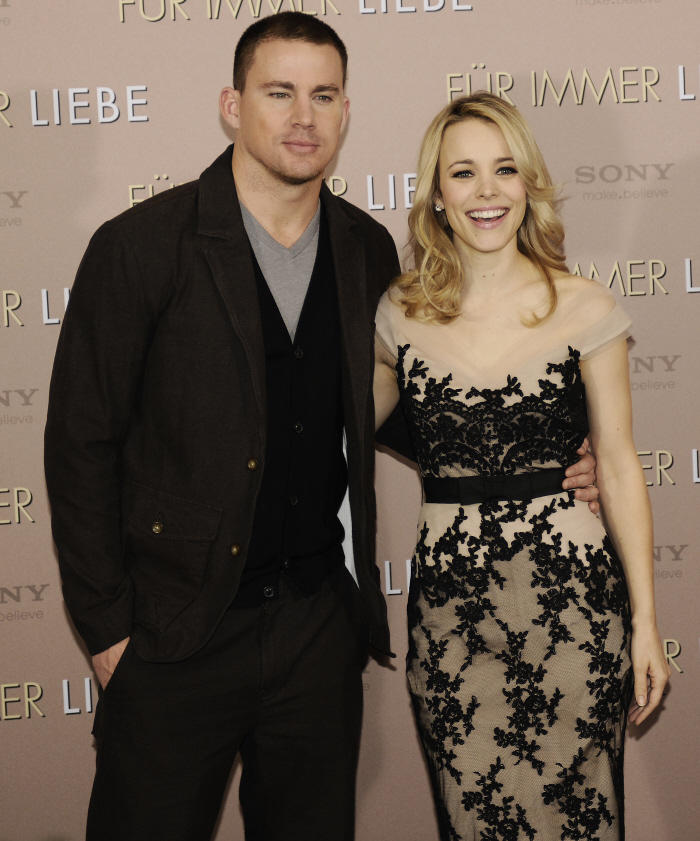 Photos courtesy of WENN.