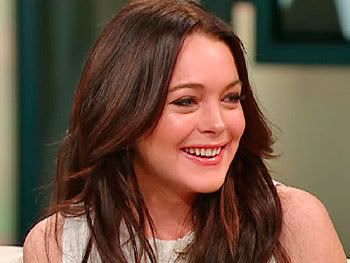 A paparazzo hit Lohan's vehicle from behind after a high-speed chase yesterday. This is the third car accident for Lindsay involving photographers. She was broadsided by a photographer's minivan a year and a half ago, and she hit another car while trying to outrun photographers a year ago. Neither incident seems to have been Lohan's fault.
Sources tell us a photographer chasing the 20-year-old actress rear-ended her black Mercedes near the corner of Olympic and La Cienega in L.A. around 2 a.m. yesterday.

"She was apparently able to drive a short distance from the crash," says a source. "But she later pulled over and called a friend to pick her up."

Lohan's rep, Leslie Sloane Zelnik, confirmed the accident, but had no information on the "Bobby" star's condition or whether she had filed a police report.

Earlier in the evening, Lohan was videotaped outside the hot spot Hyde, sitting in her car while talking to a "mystery man," according to TMZ.com. "La Lohan appeared a little upset and teary-eyed under a hooded shirt" before "speeding off, alone," the gossip site said.
People fear that Lohan is going to end up like Princess Diana, but there's little chance of that since Diana was so beloved.
Lohan told Oprah yesterday that she hates her party girl image, and that she doesn't think it's a crime to go dancing with her friends. She was also defended by "Bobbie" director Emilio Estevez, who praised her professionalism on set, and said that she'll never come close to partying as much as his brother.