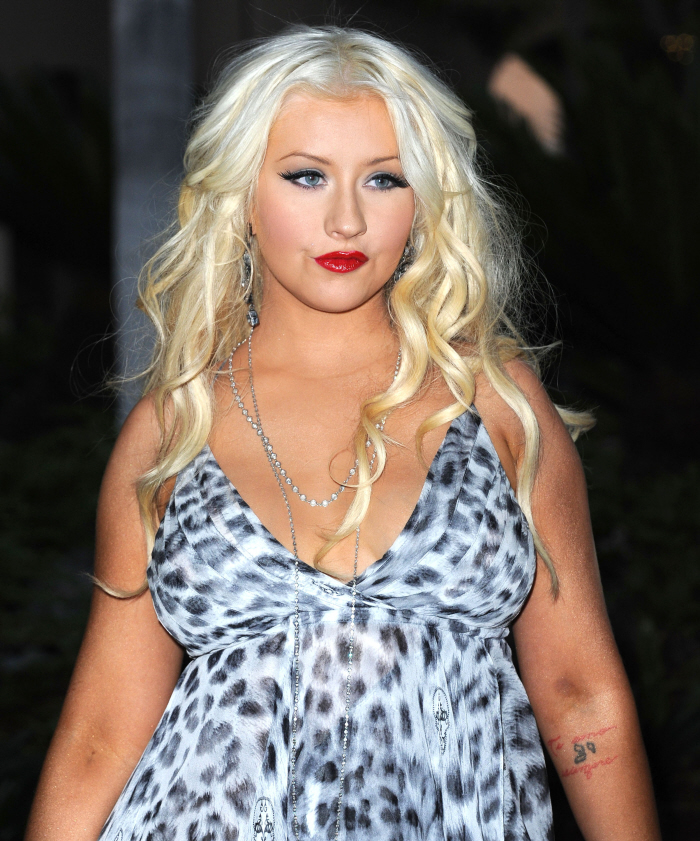 Christina Aguilera was invited to Etta James's funeral. I mean, I'm assuming she was invited, and she didn't just show up and drunkenly hijack the funeral with her screeching. Not only was Christina invited, she performed "At Last" – Etta's standard and one of her most beloved songs. While Etta's performances of "At Last" were always sung beautifully and simply, allowing the emotion of the song and singer to come through, Christina treated the song like a drunken vocal exercise, of course, and began scream-singing immediately, like she always does. Like she was up there with an invisible stage full of Divas Live, and Christina wanted to make sure that you only heard her voice. This isn't a debate about whether or not Christina CAN sing. She can. It's about HOW she sings, the lack of emotional connection to the song, the "LOOK AT ME, I'M SINGING THE HELL OUT OF THIS SONG, BECAUSE IT'S ALL ABOUT ME" quality to all of her recent public performances. Here's Christina's performance:
Ugh. If you think that was a good version of the song, you need to invest in better quality music.
Incidentally, Christina still managed to create a minor controversy with this performance. No, she didn't drunkenly flub the lines (like she did when she sang the National Anthem), nor did she drunkenly bust her ass on the stage (like she did at the Grammys). No, people are wondering if Christina might have had some kind of loose-bowel situation during her performance. Gross, I know, but there are photos (which we don't have access to) – go here to see the closeups at The Blemish. Many seem to think it's urine, but I'm going to say it's sweat. Sweat mixed with body makeup, because Christina looks like she just rolls around in a vat of orange foundation.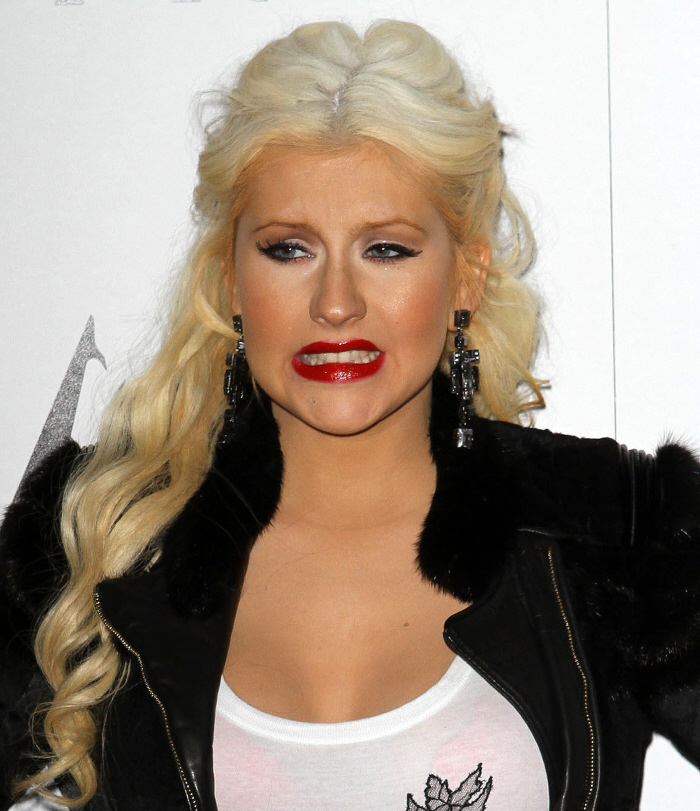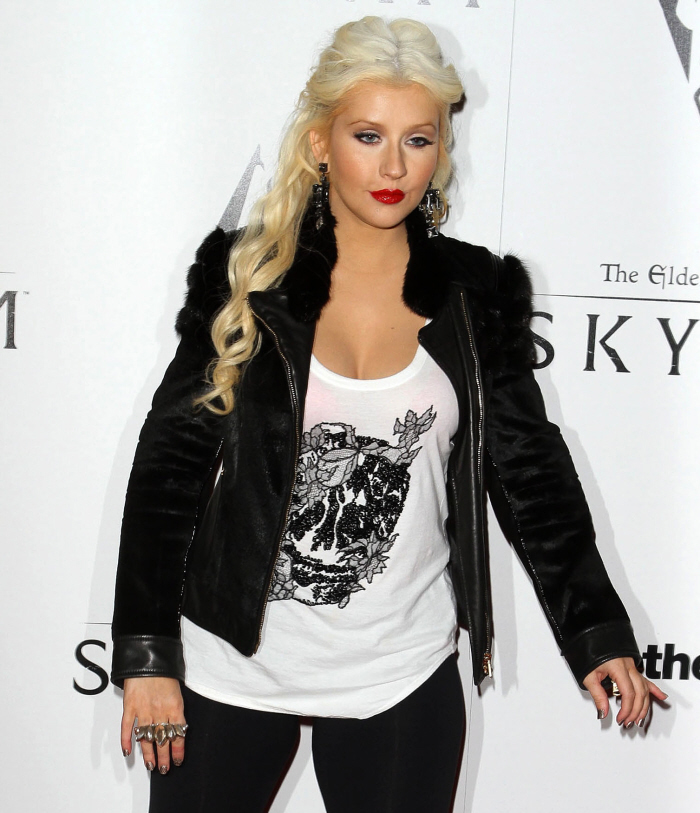 Photos courtesy of WENN.