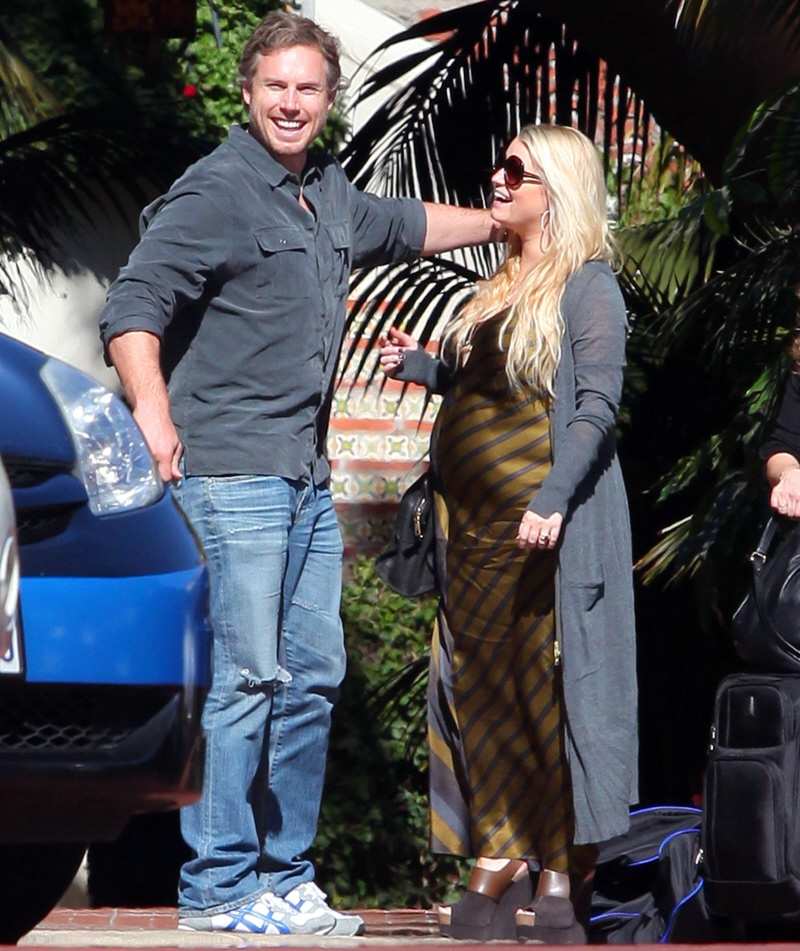 We've gotten to the point in Jessica Simpson's pregnancy where she's just being exclusively photographed going in and out of restaurants. We'll call it "The Eating Phase". You might ask yourselves, "Why is The Eating Phase any different than just normal Jessica?" It's not, really. Except that the photos have more waddling.
So these are photos of Jessica and her K-Fed waddling into some restaurant over the weekend. Look at how huge she is! I love it. She looks beautiful. I know some of you are hating on her for getting so big while she still has months to go until giving birth, but for the love of God, how else did you expect her to carry? She was never going to be one of those barely-pregnant-looking women. She was always going to carry everything in her boobs, abdomen and ass. I'm just happy to see a pregnant celebrity who actually looks like they're indulging in their cravings. It's refreshing.
Jessica is starting to get a little bit worried about her weight though – not enough to put down the pork chops she's double-fisting, but still, she's concerned! She recently tweeted: "Looking forward to getting back into Daisy Duke shape with @MADfit. I forget what having a waistline feels like!" Jessica's Twitter is a grab-bag of revelations – she's also referring to her unborn baby as a "her". I do hope she has a girl – I think it would be fun for her to have a daughter. Oh, and she tweeted the photo below with the message, "Woke up looking like the lip injection fairy visited me in the night! Is this how pregnancy face begins?! Yikes!" God, I love her!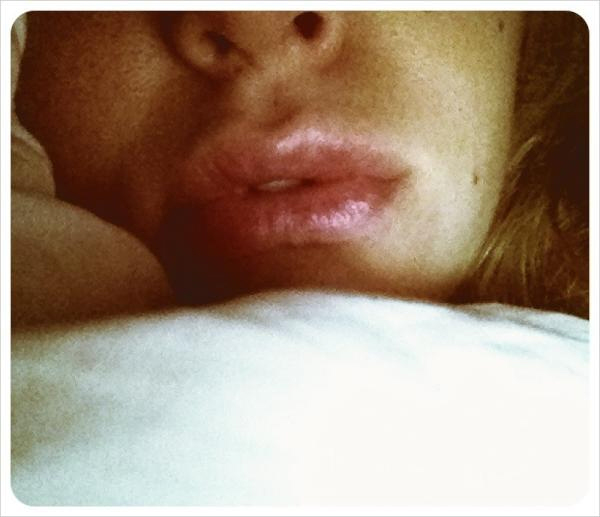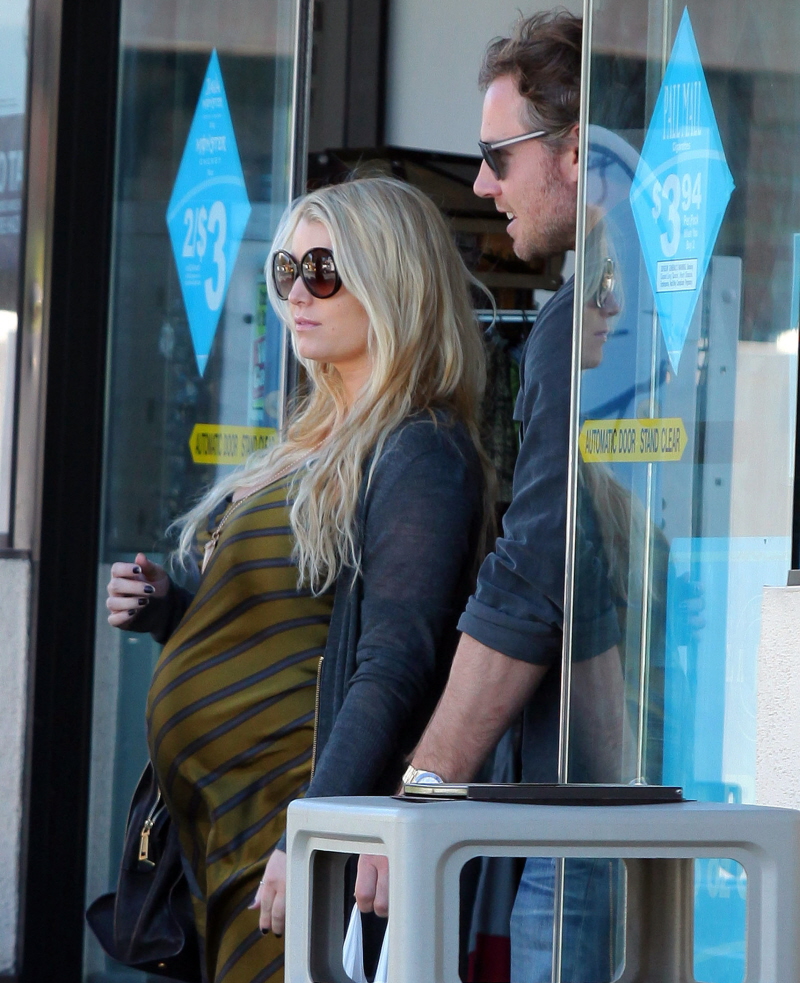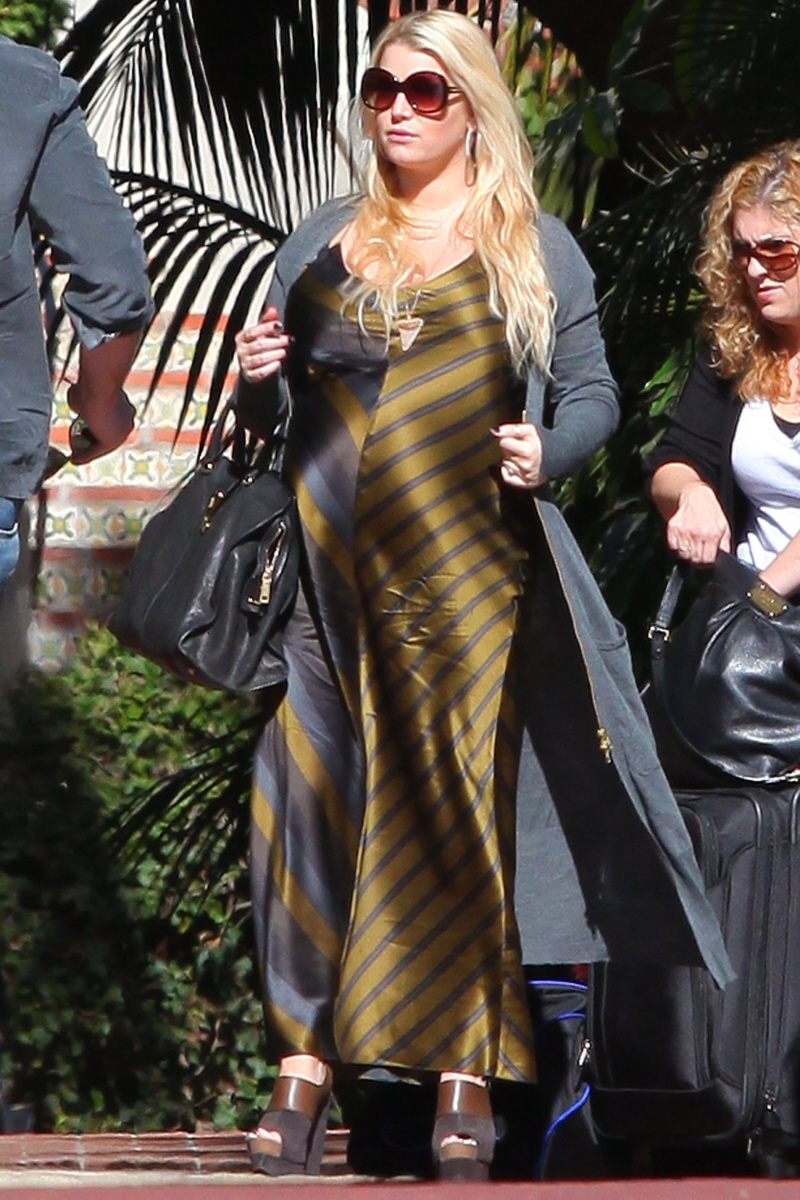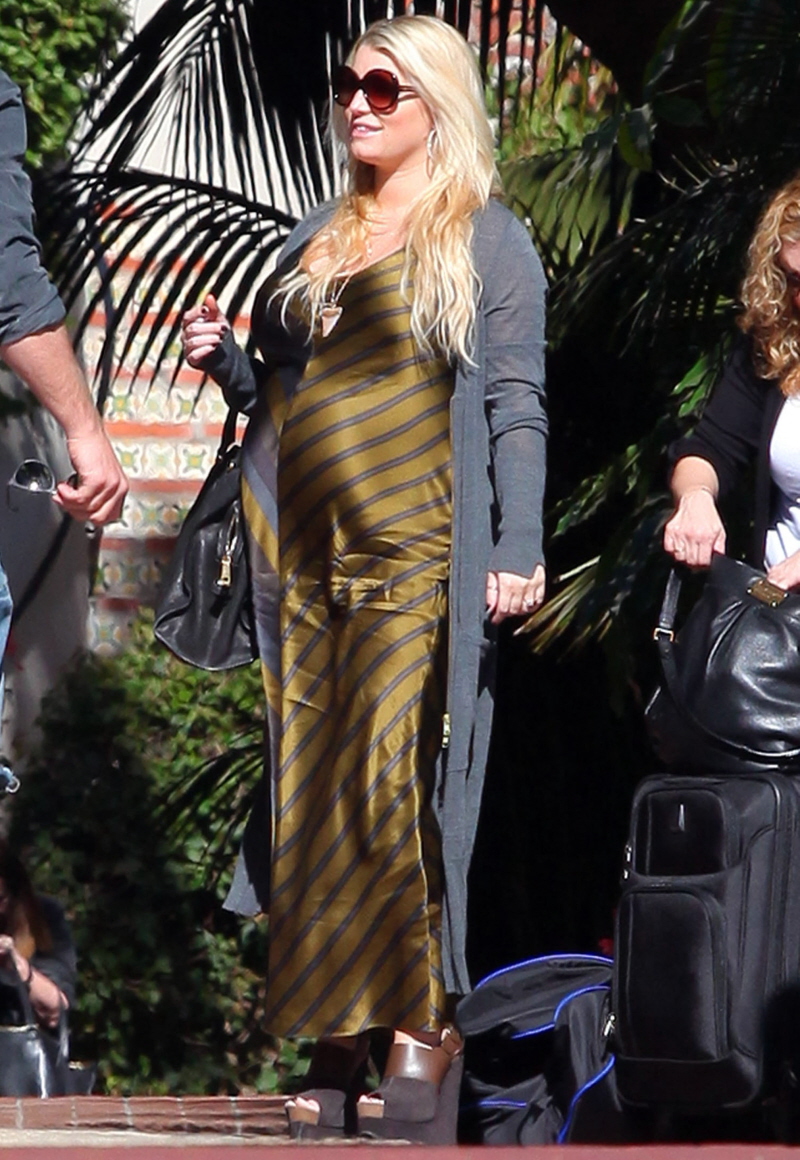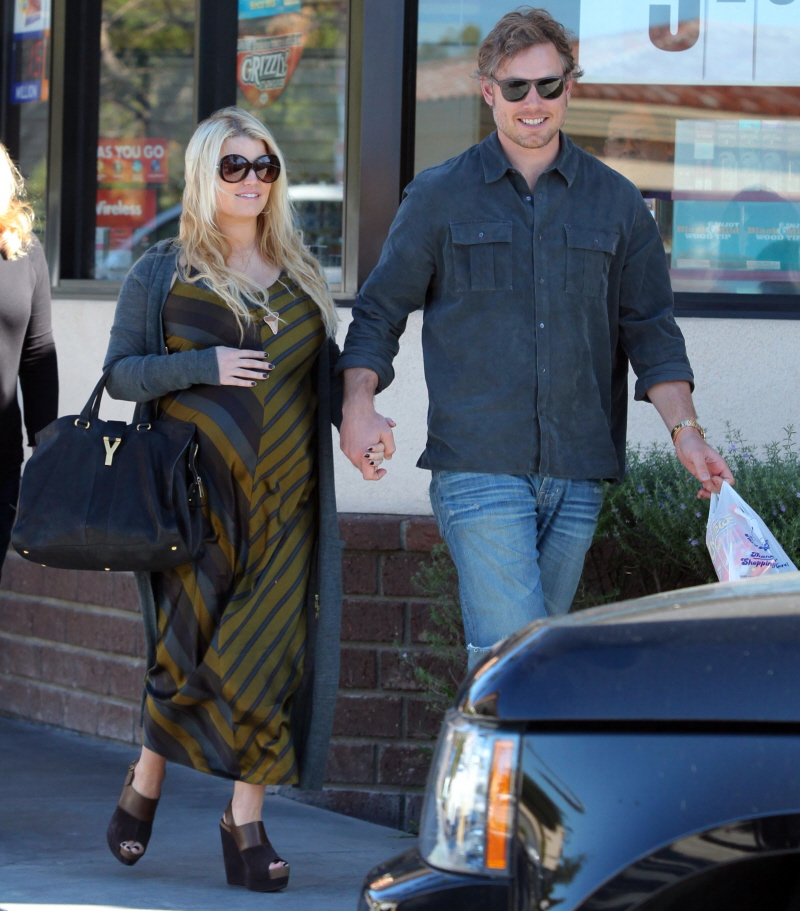 Photos courtesy of Fame.