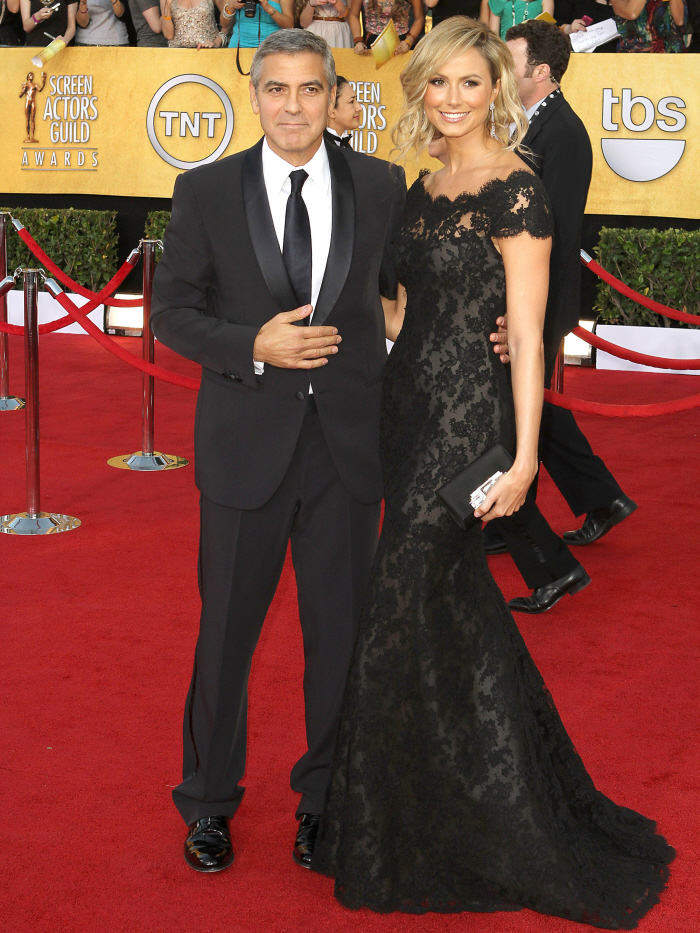 It seemed like George Clooney and Stacy Keibler were much more subdued at the Screen Actors Guild Awards last night, especially compared to how they behaved at the Golden Globes. Last night, George didn't let Stacy speak that much, thank God, and she didn't get to do hardly any solo posing. Stacy has been put back on the leash after she overextended herself at the Globes. I wonder if George blames Stacy for his best Actor loss last night? I bet he does, to a certain extent. That being said, Clooney didn't seem to be as aggressive in his Oscar campaign as he did at the Globes, either. He seemed subdued, almost tired. Maybe his back is bothering him? I don't know. I liked his interview with Guiliana Rancic – he was really sweet to her, and he made a joke about dropping trou and "getting his trou up" which actually made me laugh.
As for Stacy, she seemed content in her reined-in role. She wore this subdued Marchesa gown that I didn't really care for – too lacy, too "old Italian widow" for my tastes, although I appreciate that Stacy is going for a more demure look. She's actively trying to look older, more conservative, more Oscar-voter-friendly. It also helps because George looks less like he's escorting his daughter to an awards show… except it still looks like this. Stacy just looks like his young niece. Ol' Uncle George is sexually over-extended… but will that end up appealing to Oscar voters, many of them older white dudes who long to trade in their older models for a younger version like Stacy?
Also: I hated Stacy's fly-away hair. Her hair issues are well-documented, and I really hope she goes for a simple up-do for the Oscars.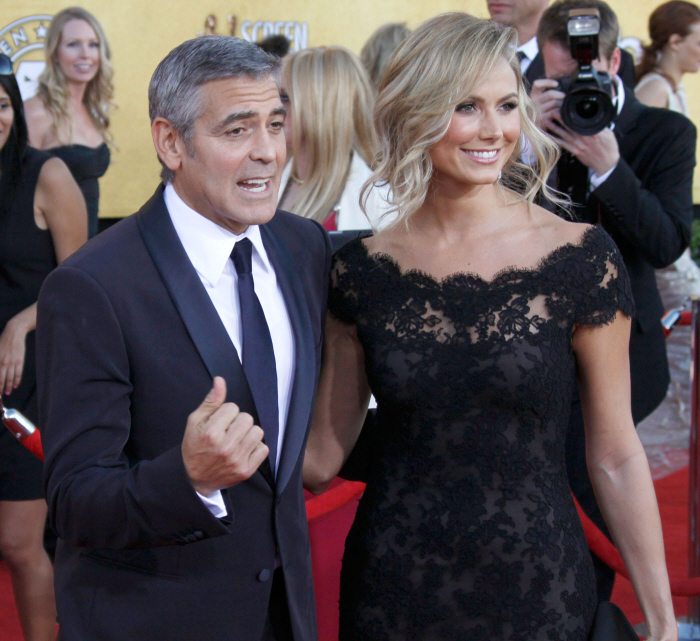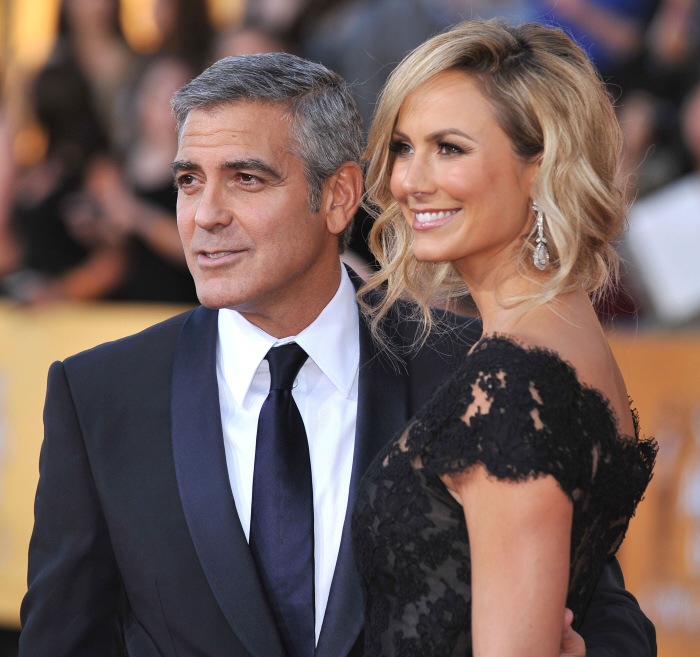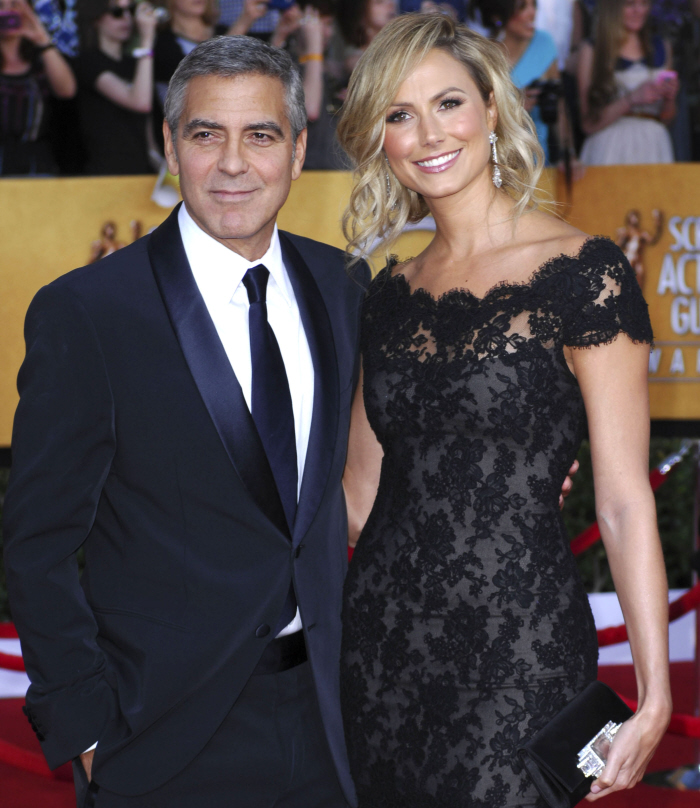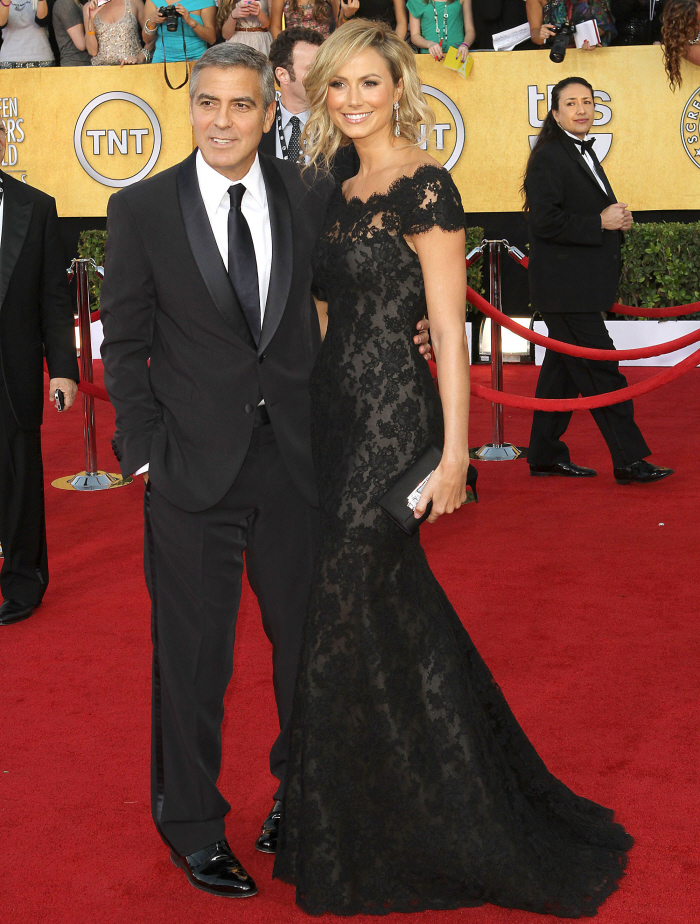 Photos courtesy of WENN.