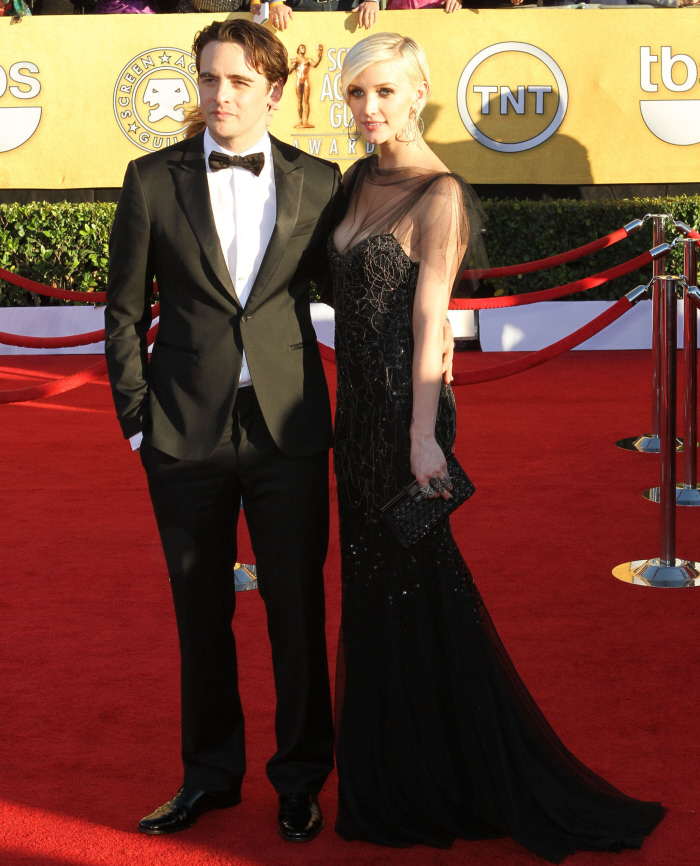 I can't believe that Ashlee Simpson is one of the people we have to talk about from last night's Screen Actors Guild Awards. But she and her Boardwalk Empire boyfriend Vincent Piazza were two of the first people on the red carpet for interviews, and there are some other notable subjects to cover. First, Ashlee has a boyfriend! And he's an up-and-comer, considering he's on a critically acclaimed and award-winning show that just won big last night. So Ashlee hitched herself to someone with potential, I guess. I think her boyfriend is cute, but he was peeved that Ashlee was getting so much attention, right? Guiliana Rancic just put the mic on Ashlee and kind of ignored poor Vincent, and he was the one nominated. So, that might be a problem in the months to come.
Next, let's talk about how Ashlee looked – really good, right? Her dress was Jenny Packham (like Angelina!), and it was really pretty, and she looked very elegant and "I'm with a nominated actor, y'all!" But… there's something weird about her face. She's gotten more "work" done, right? At first, I barely recognized her, and while I can't put my finger on exactly what all she's had done, I know there are several differences. Eyes? Another nose job? And her hair style really changes her face too – but I love her hair this way.
Last thing – how annoying was her interview with Guiliana? She seemed drunk or stoned. And that baby voice is SO affected. Gross.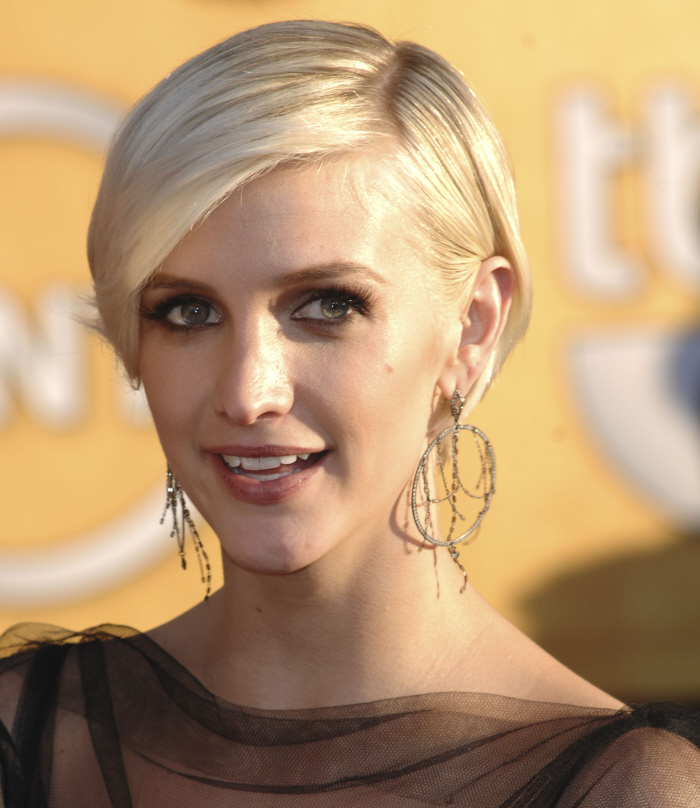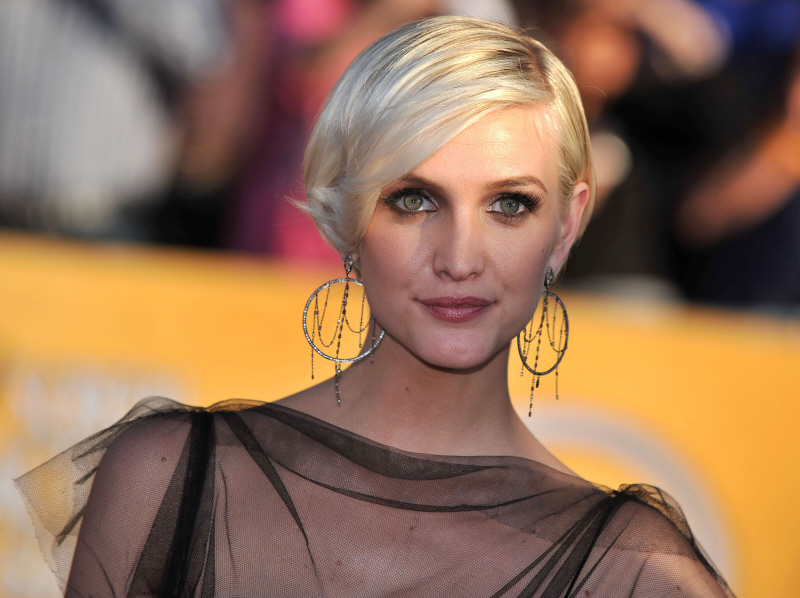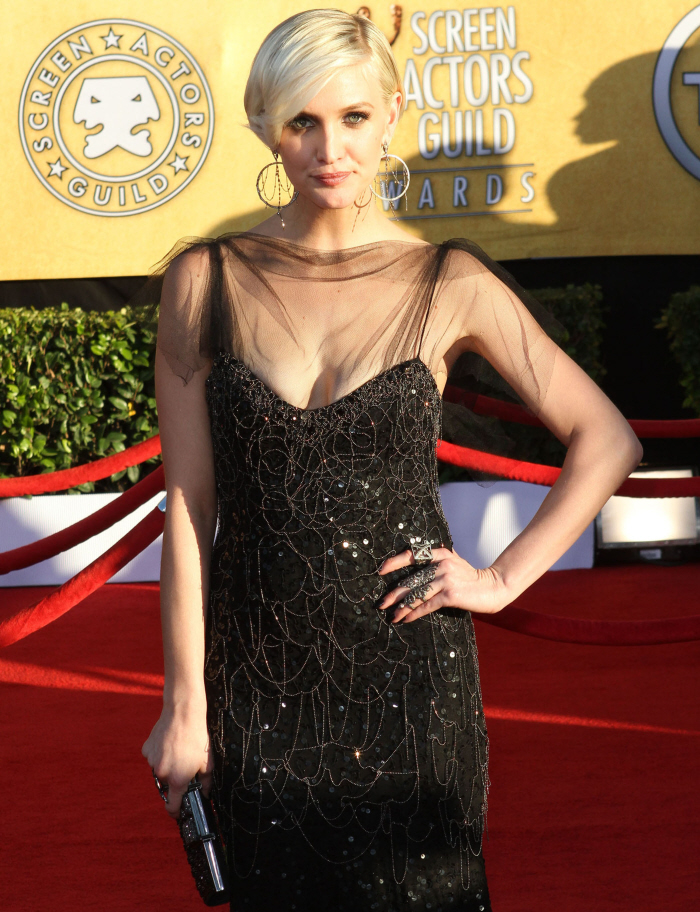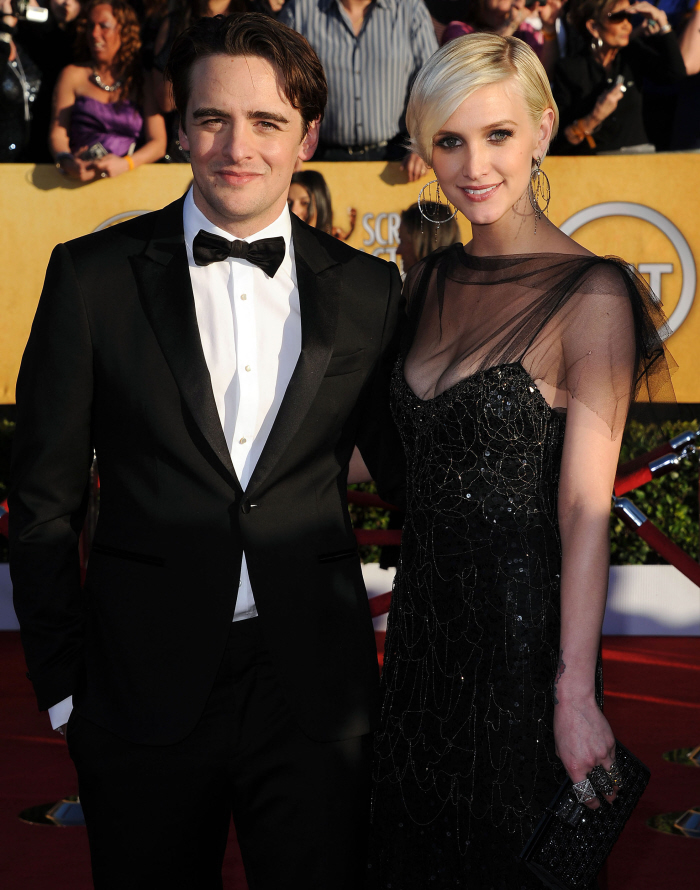 Photos courtesy of WENN.