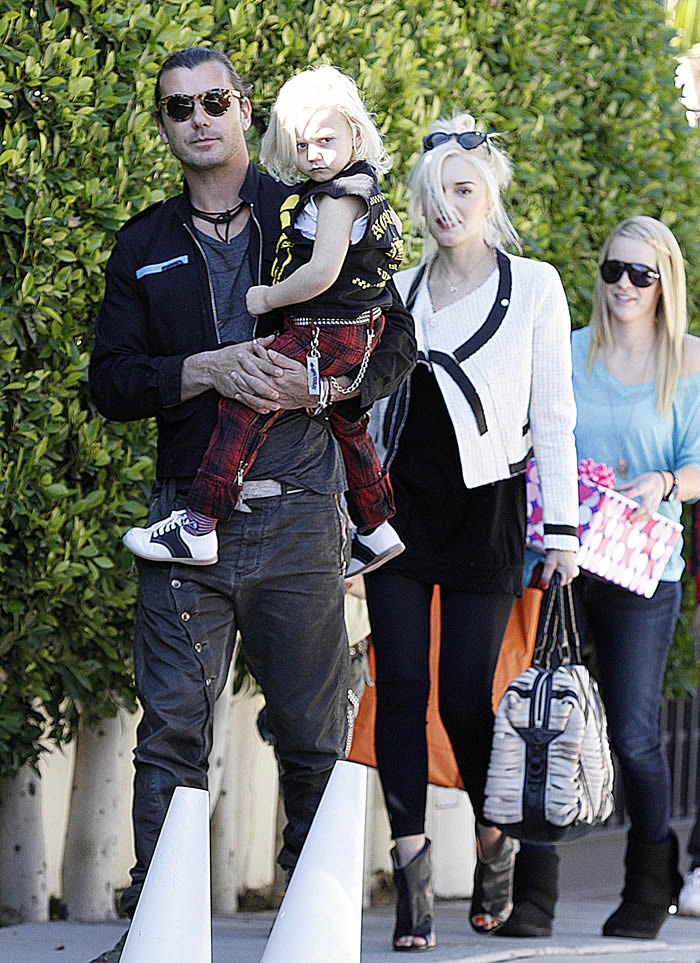 Last week, Kaiser covered a Star story that alleged (in no uncertain terms) that Gwen Stefani and Gavin Rossdale are on the verge of breaking up after a decade of marriage. Strangely enough, Gwen and Gavin have subsequently spent the entirety of this past weekend getting papped out in "happy family" mode with their two children, Kingston and Zuma, starting with a venture to a birthday party as photographed above. Naturally, I feel sort of guilty for jumping to the conclusion that this couple may very well have posed their way through a series of pap-friendly ventures. Still, this seems suspicious, right?
I've always really liked Gwen and Gavin as a couple and was a fan of both their respective bands, No Doubt and Bush, back in the 1990s. For many years, they seemed very solid, but Gwen's had to weather an enormous onslaught of stories about her husband's past. In her story, Kaiser floated the theory that learning of the drag queen ex, the love child, and the dalliance with Courtney Love may have cumulatively taken its toll on Gwen. Honestly, who could blame any wife for being upset if she in fact learned about these skeletons through the press? Gwen and Gavin dated for close to eight years before getting hitched, and it would be truly terrible if Gavin had kept all of these things from her during the entirety of their relationship.
Another potential source of conflict that I've considered while observing them as a couple over the years is that Gwen's career (including fronting No Doubt, solo albums, and the fashion empire) is far more successful Gavin's. Sure, they were both rock stars when they got together, but Gavin's earning potential has cooled significantly ever since Bush broke up over a decade ago. His solo album failed to reach an audience; he's since gotten the band back together, and they're heading out for a tour this year. I doubt Bush will ever reach their previous commercial success ever again, and Gavin may secretly resent the fact that she's the breadwinner in the marriage. While I realize that not all men would feel that way, it's a possibility.
Gwen and Gavin spent all of Sunday together in front of the cameras as well. First, they went, um, fishing at L.A.'s Troutdale ponds with the boys. Notice that Gwen's lipstick never wavers.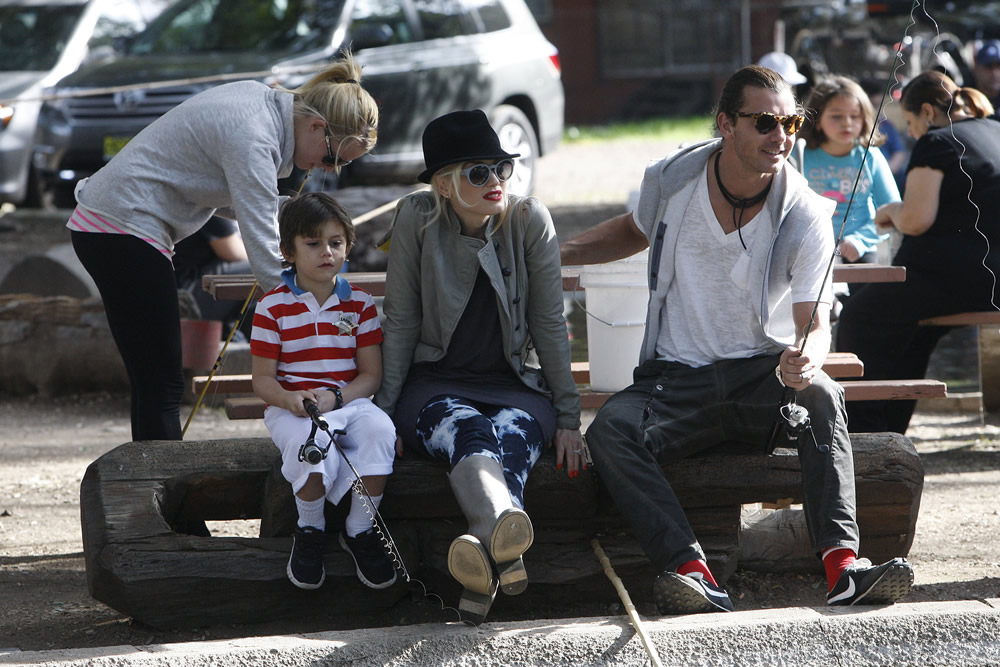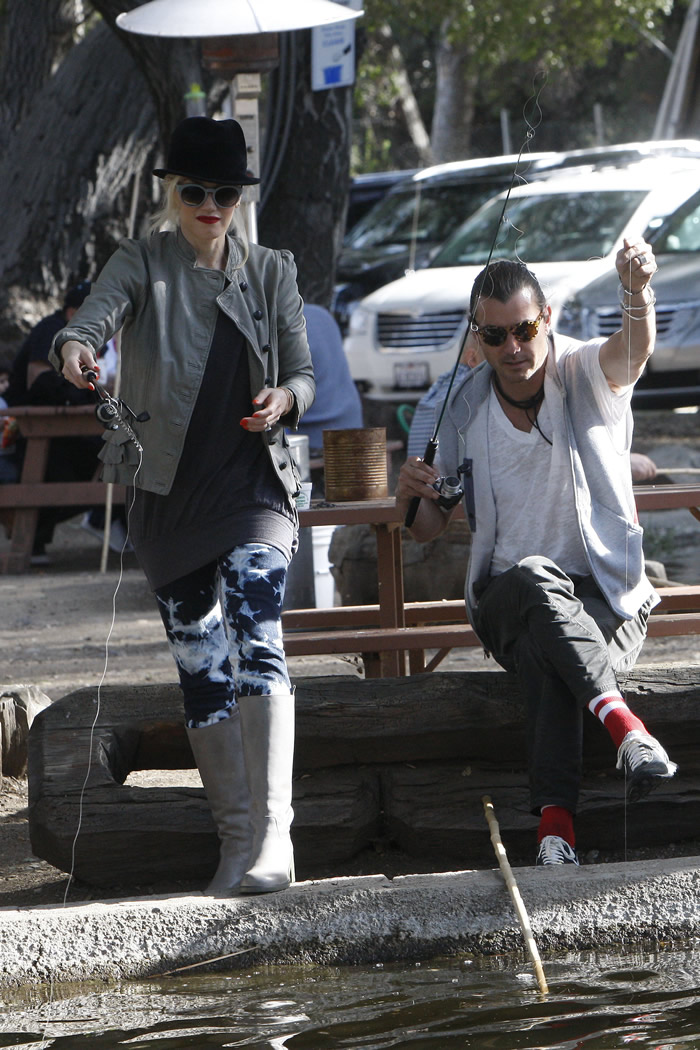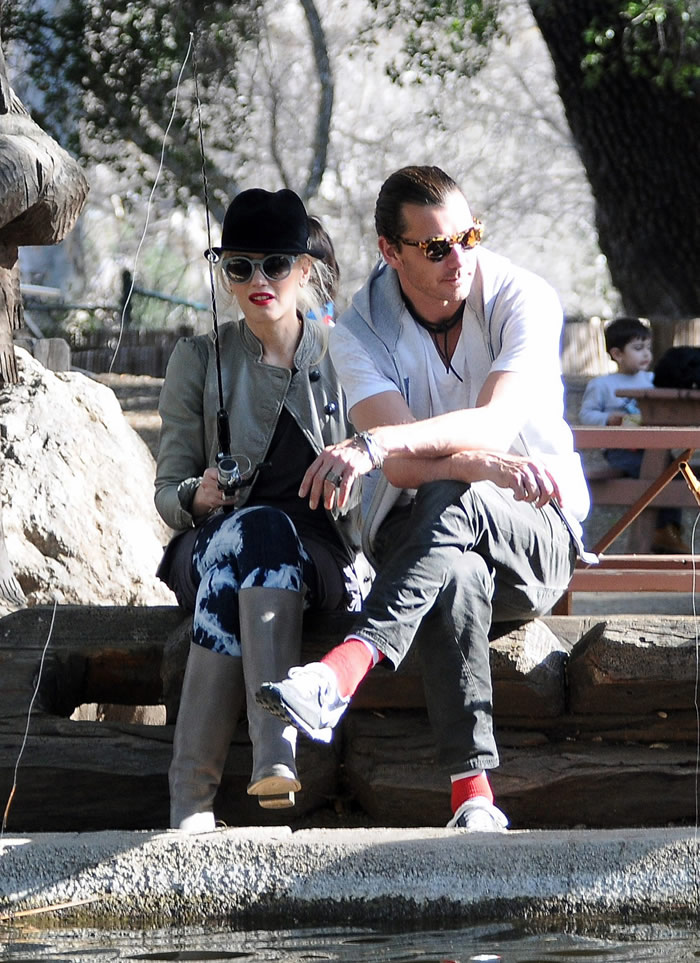 Then on Sunday evening, Gwen and Gavin took their kids to the playground at Malibu Country Mart. These photos look especially posed, and Gwen doesn't look happy at all. Maybe she's just tired after the long weekend in front of all those cameras.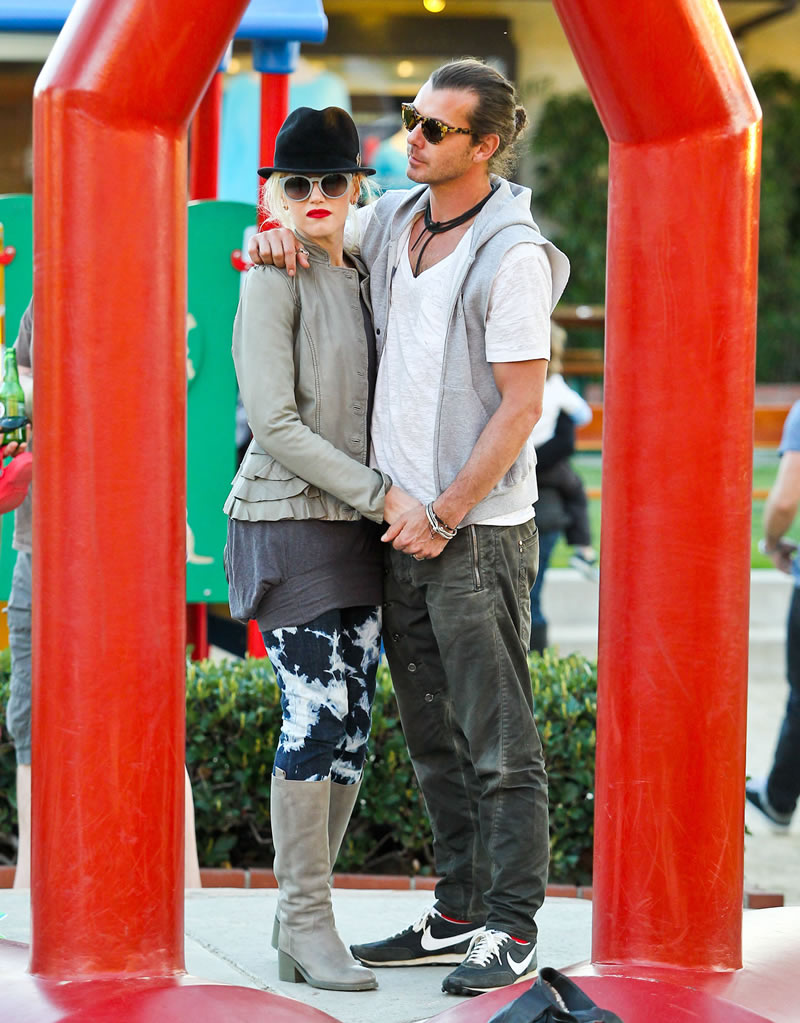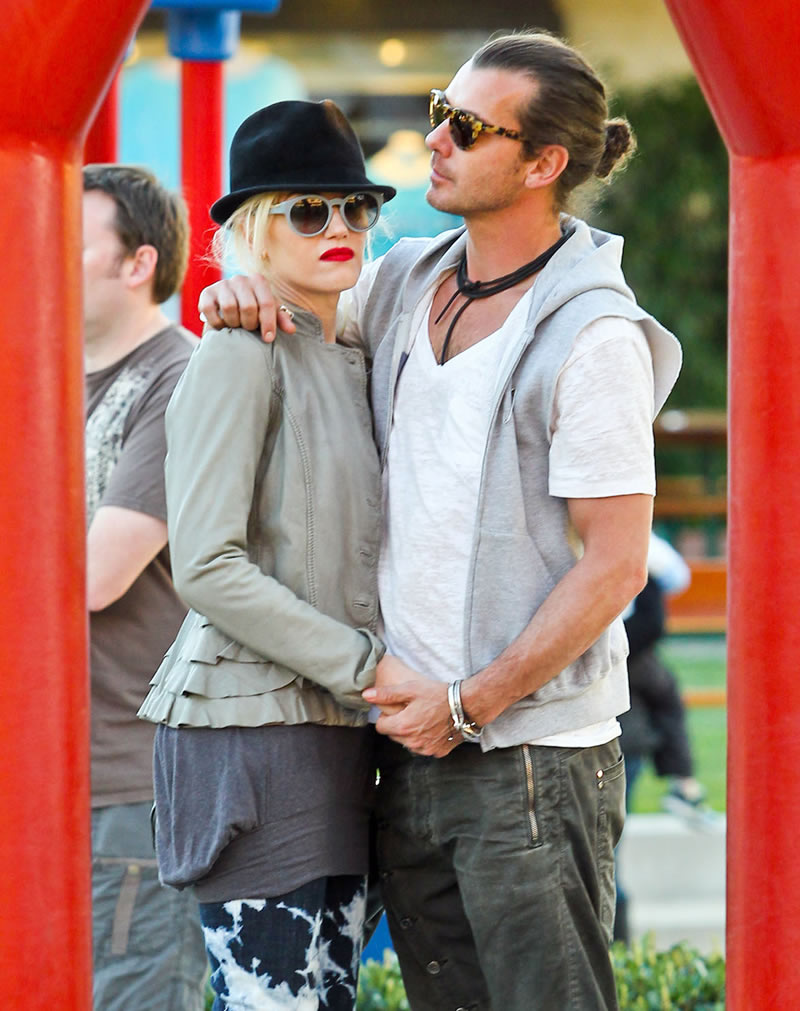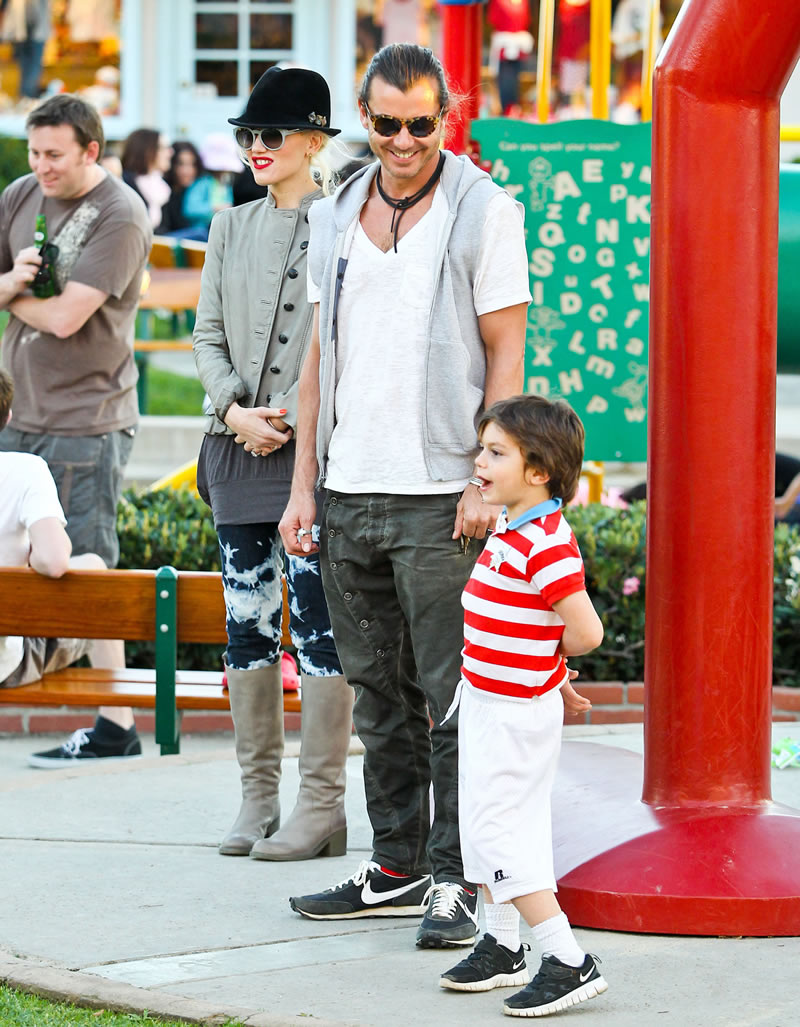 Photos courtesy of Fame/Flynet and WENN