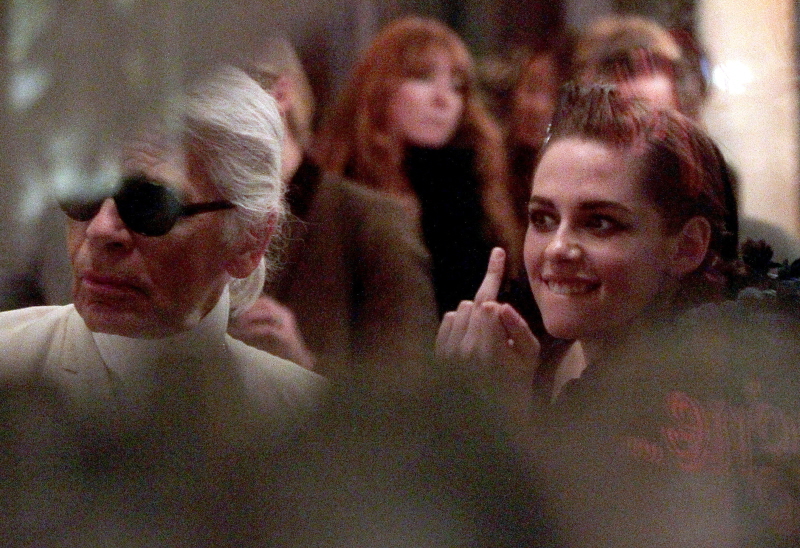 So elegant. So ladylike. So demure. So professional. So mature. So humble. So NOT bratty. Kristen Stewart has been in Paris the past few days, and these are some photos of Kristen leaving a meeting/photo shoot. She decided to flip off… someone. Or some group of people, likely her fans or the paparazzi. You know, because she's SO HARDCORE. I'm so tired of seeing this girl's middle finger, I can't even tell you. This is her default action, and IMO it speaks volumes about her default brattiness. I wonder what Karl Lagerfeld thought of Kristen's antics? I can't imagine he was impressed.
At first, people didn't know why she was there, but after these photos came out, people began putting all of the pieces together. She was working with Karl Lagerfeld (who you can see in one of these photos) and Mario Testino for a photo shoot for Vanity Fair. I'm assuming it's for American Vanity Fair, but it's possible it could be for an international edition. Kristen was spotted posing for Testino in one of Paris's famous parks, all while decked out in (likely Chanel) couture – you can see the photo here. Do you know how many young actresses would kill for even a fraction of the opportunities Kristen is handed? Do you know how harshly those ladies would be judged if they threw their middle finger up at the drop of a hat? Why does Kristen get a pass again? Because she's always so twitchy, sullen and unprofessional, and people have just gotten used to it? I'm just saying… Jennifer Lawrence is the same age as Kristen. If you were a casting director, who would you want? Twitchy McBird-Waver or Classy McOscar-Nom?
Also, there's a rumor going around that Kristen will be the Cannes Film Festival this year – On the Road is likely going to be submitted for competition. Lip-biting on the French Riveria… oh la la.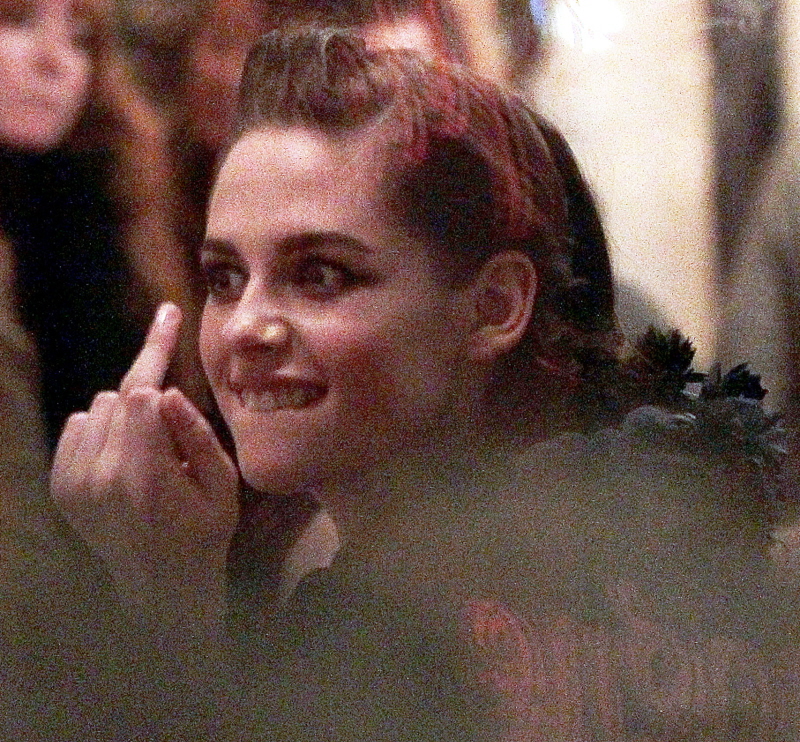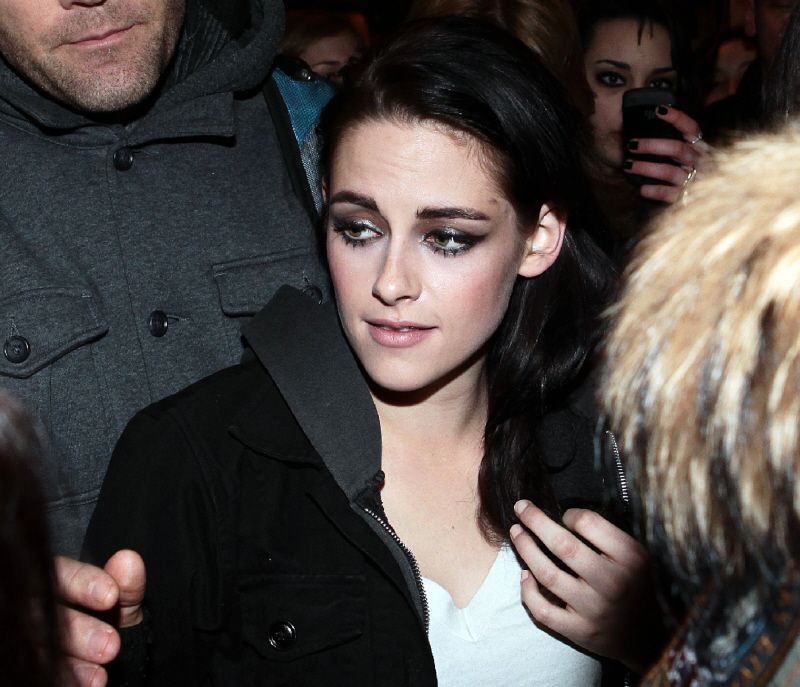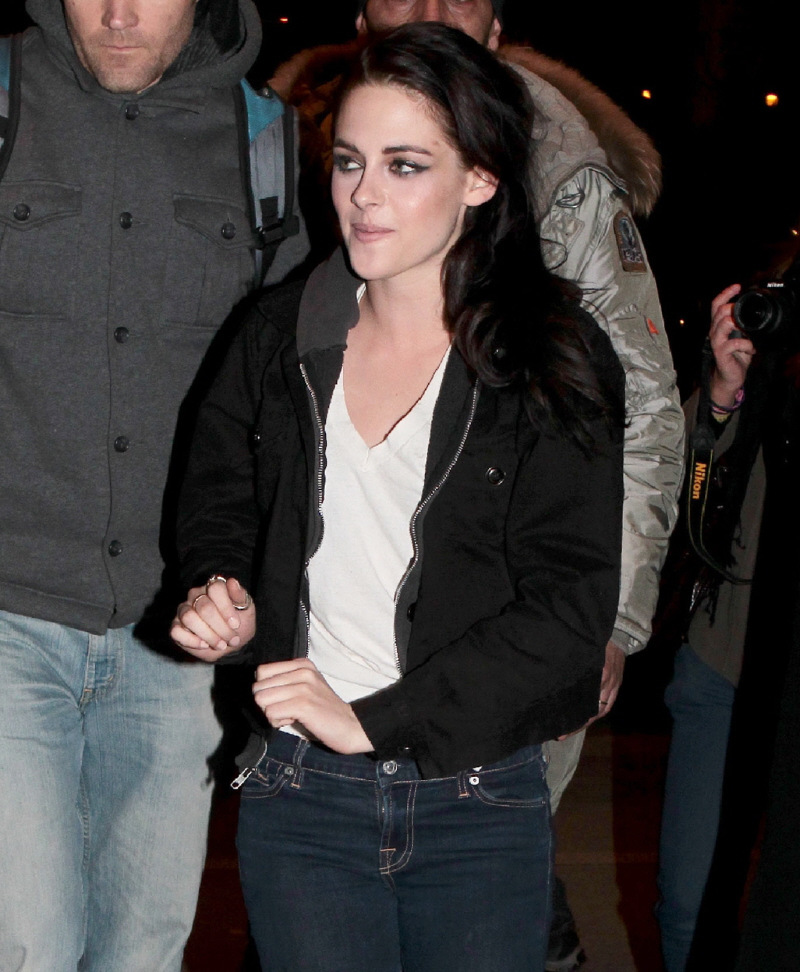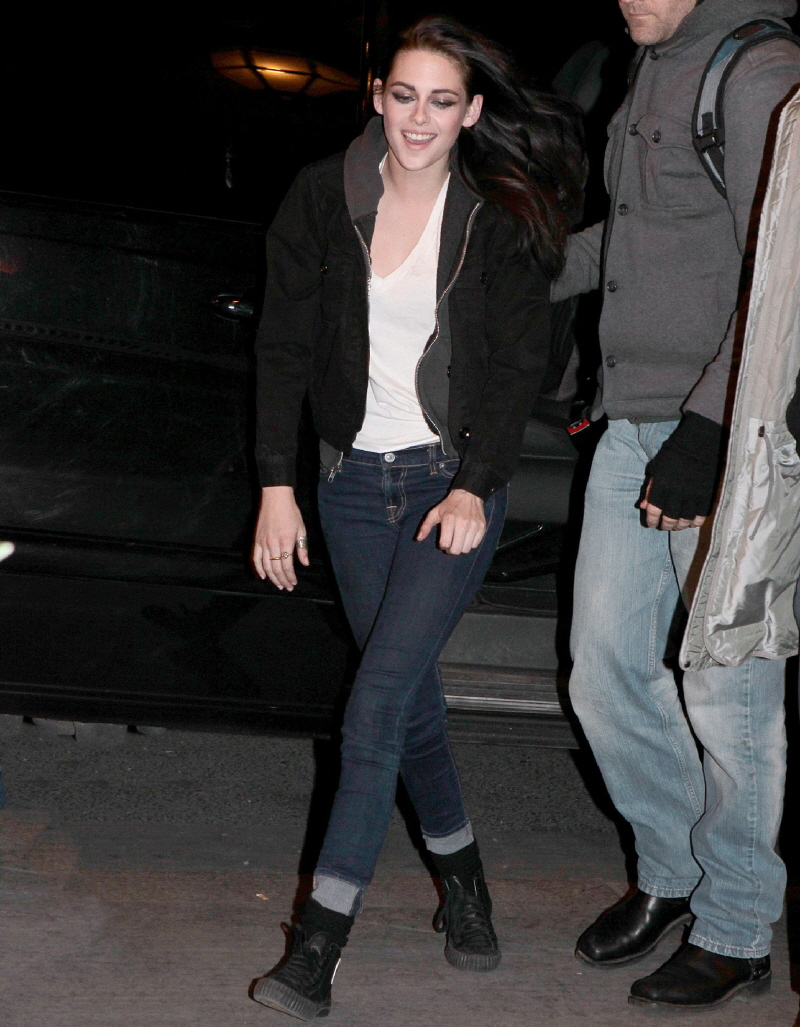 Photos courtesy of Fame.