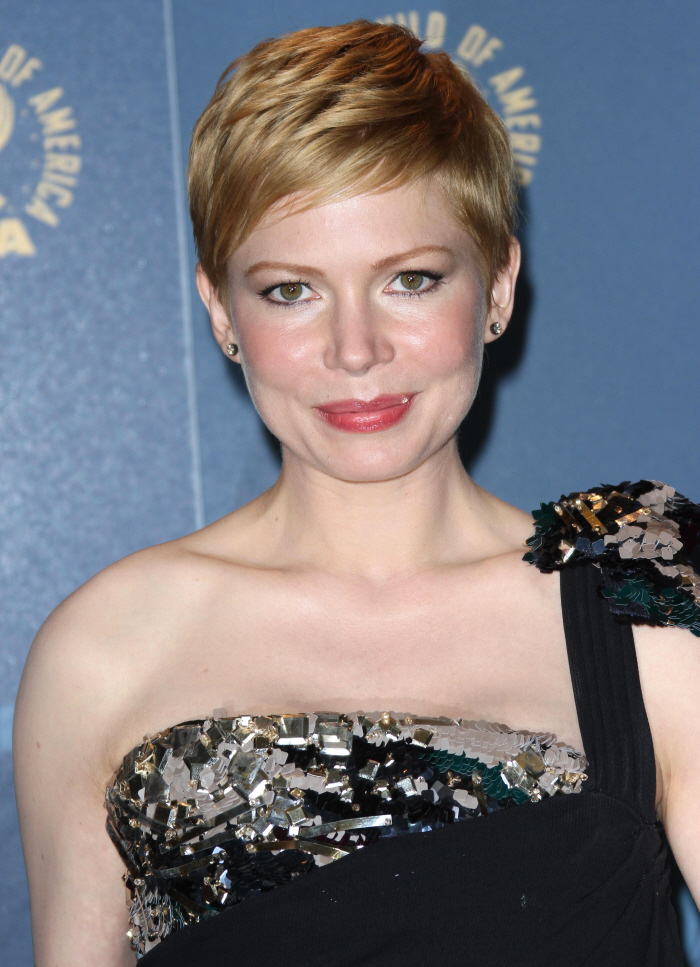 When I think of this year's Oscar races, it's basically come down to "Anybody but Clooney" in the Best Actor category. I want Brad Pitt to win, but failing that, anybody but Clooney. At this point, I have similar feelings about the Best Actress race – Anybody But Michelle. Part of the problem is Michelle wants to win an Oscar for playing Marilyn Monroe, one of the most icon "sexy" women ever. And Michelle just… isn't. She isn't sexy. I saw My Week With Marilyn, and I thought she gave a solid performance, but the film is deeply flawed (it's ridiculous at various points towards the end), and Michelle's performance is uneven because of her lack of sex appeal and her wonky voice work.
But Michelle is considered a major contender, up there with Meryl Streep and Viola Davis. I personally think Viola is going to take it home, but God knows. Michelle could be a spoiler – IF her Oscar campaign works. Which is a big IF. I think Michelle's Oscar campaign still has some significant rough edges. Mostly because I think the "little girl lost" thing is just an act, and I think many, many people see through it. But there's also a problem with her schizophrenic messaging. "Sexy" Michelle versus "Single Mom" Michelle versus "Little Girl Lost" Michelle versus "The Widow Ledger" Michelle. Thus far in the campaign, she's posed in her underwear on the cover of GQ, flashing her cleavage and baring her body, but it felt so creepy and invasive because it was joined with a tear-soaked, "fragile" interview. She wants to be seen as a capable single mother… but she won't stop talking in that affected little-girl voice. I could go on and on, but the whole thing is just upsetting me. Anyway, Michelle is currently taking pointers from Natalie Portman's Oscar Campaign last year – more focus on all of the "mom" stuff. Which is why we're getting this new interview:
Michelle Williams may be raking in trophies and accolades for her work in My Week With Marilyn, but nothing compares to the pride that comes along with her biggest role to date: Mom to 6-year-old daughter, Matilda.

In fact, Williams, 31, has cleared her schedule of upcoming film projects in order to spend more time at home with her little girl.

"I just want to go back to being a mom for a while," Williams — who welcomed Matilda with the late Heath Ledger in 2005 — told E!'s Giuliana Rancic on Sunday's Screen Actors Guild red carpet.

Raising her daughter as a single mom, Williams admitted to GQ that she had hoped to give her a sibling, at least before ex Ledger's 2008 death.

"I really wanted, and I really expected or imagined, that Matilda would have siblings that were close to her age. I wanted that for her. But I couldn't make that happen," Williams explains. "And now that she's 6 that isn't even a possibility anymore. So something that was making me feel impatient, that's been removed. For whatever reason, that's not our luck, or our path."

In the meantime, Williams is anxious to share Ledger's legacy with his daughter, who was just 3 at the time of his death.

"You know, as hard as certain things have been for me, it's been harder thinking about how things will be for her," she has said. "I have a lot of things that she doesn't, and some of what I have I can give to her — the memories that I have, the objects that I have, the physical reminders that I have, the stories."
[From Us Weekly]
For the love of all that is holy. I do NOT understand the conversation about giving Matilda siblings – I understand what she's saying explicitly – that she missed the window to give Matilda siblings close to her age. But what's the implication here? Is Michelle seriously implying that because Heath isn't around to father any more babies, Michelle is simply not going to have any more babies ever? What's implicit is that Michelle's vadge has closed up shop through grief – I guess we're not supposed to remember that she's dated several men since Heath died (and she was seeing other men when he was still alive?)? I truly believe that Michelle's subtext is that she's gotten some kind of second virginity through grief. That's what she's selling – virginal, untouched, fragile, delicate, easily broken. It's BS.
As for the "taking a break" thing – fine. Sure. Good for her. She's much, much too "fragile" to handle much more of this.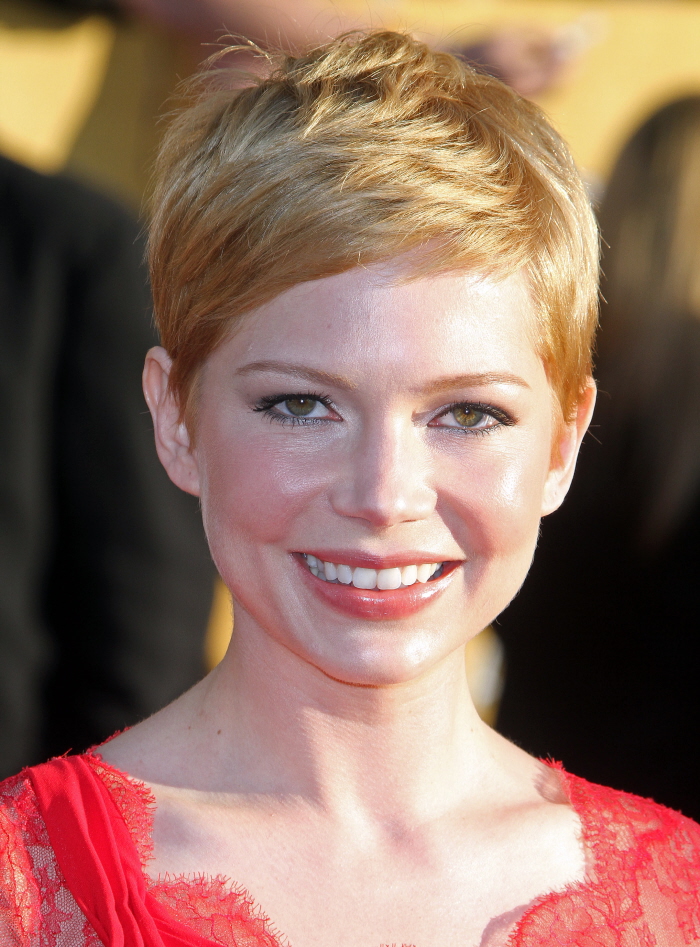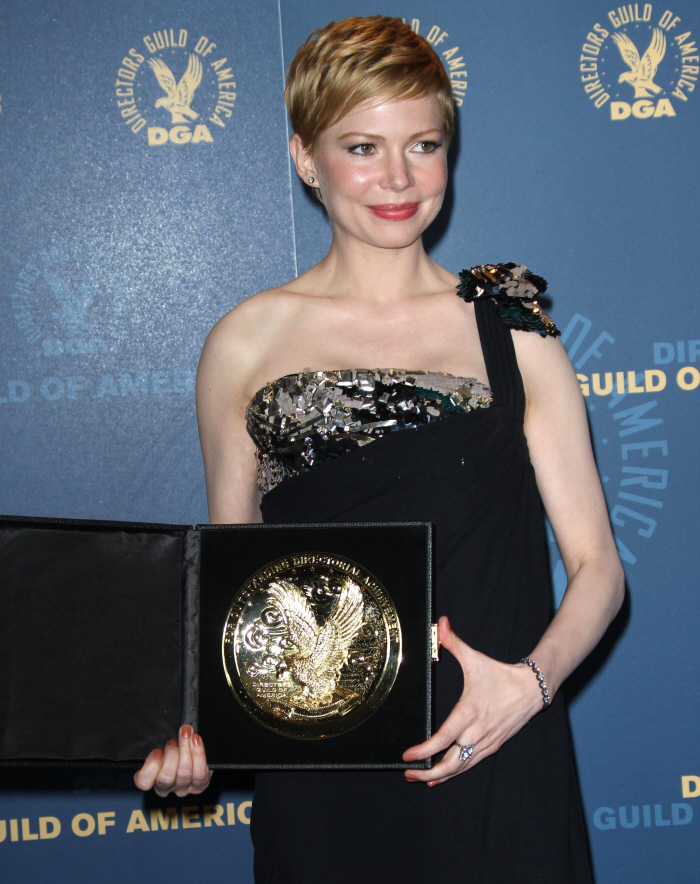 Photos courtesy of Fame/Flynet, WENN.