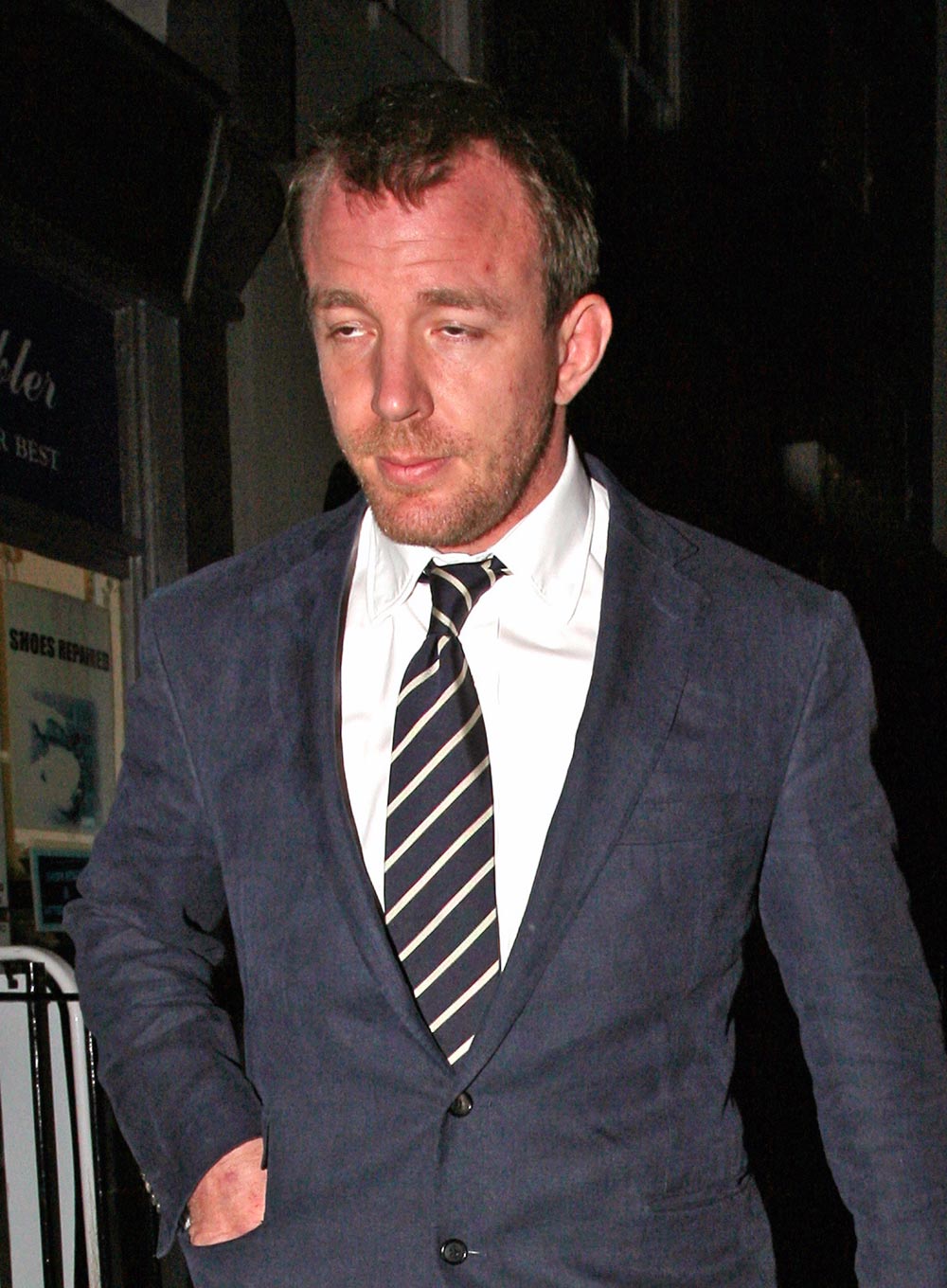 I get the impression that Guy Ritchie's extended family, and in particular his father, are not big Madonna fans. Not surprising really, considering a significant portion of Madge's own family don't like her. Guy Ritchie's father John is again yapping to the press about how much his son is enjoying being separated.
"He's been in a very good mood," his dad, John, exclusively tells In Touch. "I wasn't upset that they split. I am very pleased for Guy that it is over."

"Guy is finally starting to socialize in a way that we haven't seen from him in years," explains another source, adding that Guy's desire to see his friends was a big reason behind his divorce. "Madonna had heard that Guy attended a bachelor party, and she became really upset," says the source. A heated phone argument between the couple prompted Guy to demand an immediate legal separation. "He said, 'I need to get this divorce going so I can live again.'" Now the only trouble on the horizon is hammering out custody of Rocco, 8, and David, 3. Guy doesn't want his kids to "live in America permanently," his father tells In Touch. "He is such a good, positive father, he won't let that happen."
Madonna is supposedly dating Yankee Alex Rodriguez, which seems like a rebound fling. I think she hates the idea that Guy could be going straight back to his pleasant London life without her, and begin dating someone younger. Madonna might be rich, famous and talented, but judging by her dress sense, the main thing she'd really like to be is young again.
I also highly doubt that the British courts, who are notoriously fair in a divorce (they gave Heather Mills £24.3 million, remember) will allow Madonna to take her children to America on any kind of permanent basis. Guy can probably prove he has a need to stay in England, but Madonna has proved over the last few years that her career can be managed from the UK without the need to move.
Guy Ritchie is shown out last night in London with Joel Silver, the producer on his film Sherlock Holmes. He is also shown out on 11/4/08. Credit: Bauergriffinonline