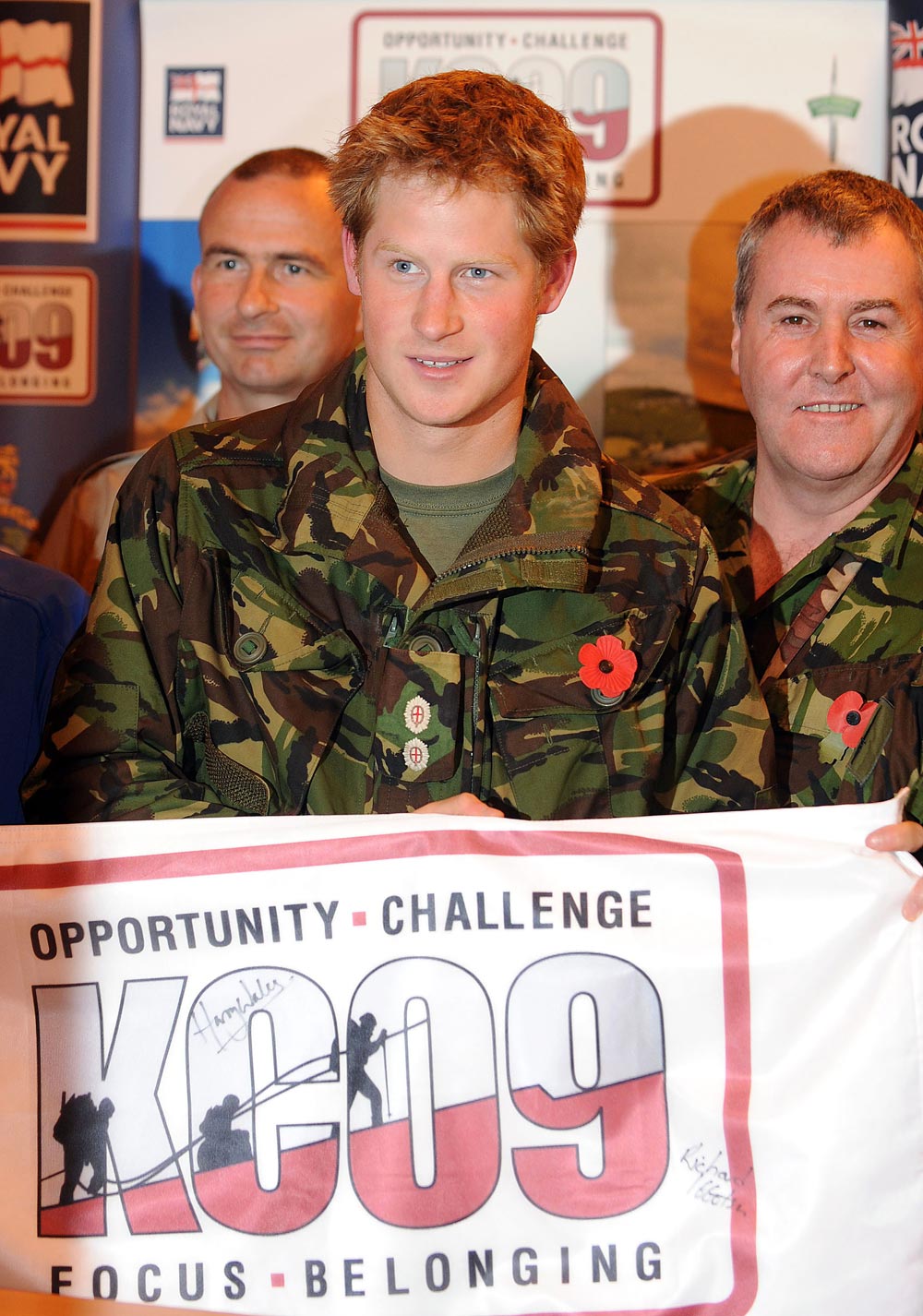 ]
No, Prince Hot Ginge hasn't come out in support of dead terrorist/freedom fighter (take your pick) Guy Fawkes. Instead, he appeared at the launch of the Khumbu Challenge 09 wearing a poppy for Remembrance Day on his uniform. The Khumbu Challenge, in case you're wondering, is an adventure training exercise which enables military personnel wounded in battle to climb to Mount Everest's base camp.
At the launch the Prince, who is the expedition's royal patron, promised to buy Plymouth war hero Ben McBean "a beer" after the double amputee reached the top of a climbing wall. The Royal Marine, who lost an arm and a leg in Afghanistan, is hoping to take part in Exercise Khumbu Challenge.

The Ministry of Defence said places on the challenge will be offered to individuals injured in conflict to give them an opportunity to "enhance their rehabilitation programmes" and put them back in a military environment.

About 90 personnel will undertake various challenges in the Khumbu region of Nepal in October and November next year.

Mr McBean was praised by Prince Harry as "the real hero" after the two returned together from service in Afghanistan in February.
[From PrinceofWales.gov.uk
Prince Harry, who served a 2 1/2 month tour of duty in Afghanistan, also requested that proceeds from the British premiere of Quantum of Solace be donated to the Royal British Legion and Help for Heroes, which supports those who've been wounded in battle.
Le sigh. Is it any wonder all the girls love a man in uniform?
Photo credit: WENN