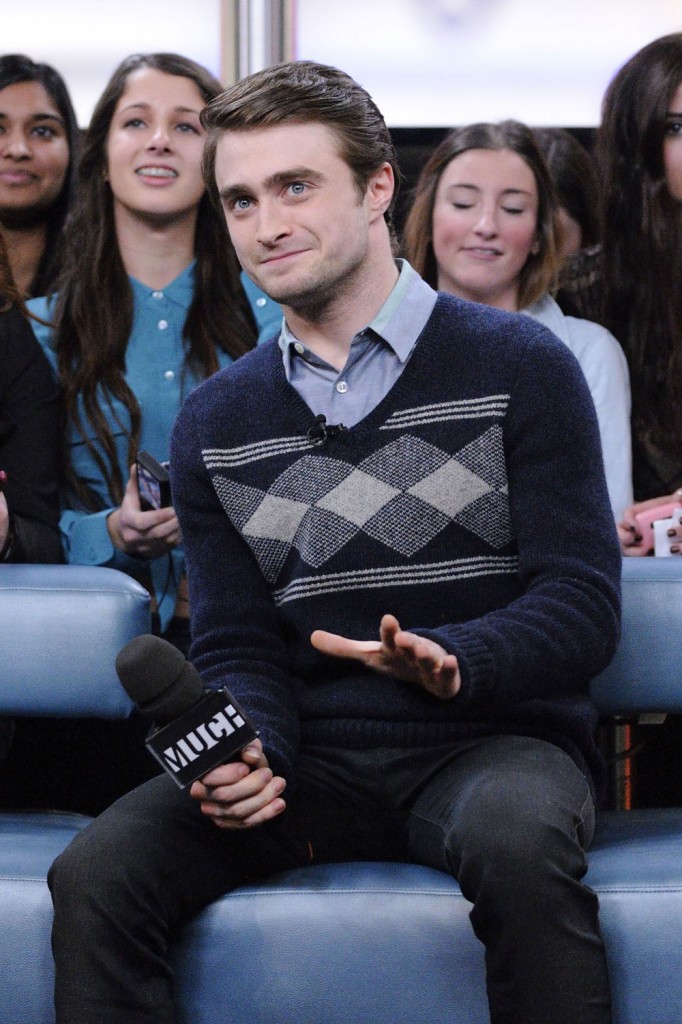 Like Kaiser, the more I hear from Daniel Radcliffe, the more my admiration for him grows. He just seems like such a decent, standup, funny guy. Radcliffe's new period horror film, The Woman in Black, opens in the US this weekend. It's a crucial moment for his career as it's the first film he's done since the Harry Potter series concluded. He's doing some interviews to promote it, and is on the cover of Esquire UK's March edition. Kaiser found me some nice quotes from his interview, in which he talks about first asking his girlfriend, production assistant Rosie Coker, on a date (you can see a photo of her here) and about being a rich and famous celebrity. He's very low key about it all, which is why we love him. Here's more:
The 22-year-old Harry Potter star, whose latest film The Woman in Black is set for its UK release on Friday (February 3), spoke about his current relationship with girlfriend Rosie Coker in the latest edition of Esquire.

He confessed: "It was around the end of the seventh film (The Deathly Hallows: Part 1) and I started looking at Rosie and going, 'Jesus, I quite fancy you!' So I plucked up the courage to ask her out on a date.

"I'm a serial monogamist. I'm not one of those people that can date loads of people at the same time, it's all too complicated."
Radcliffe also admitted to having to deal with over-zealous fans, saying: "I recently had this woman who wrote to me a couple of times, offering sex. She didn't say it explicitly, but she said, 'This is my hotel room number, I will be sitting in row C, seat 26 and wearing a red scarf'."

Despite appearing in the Harry Potter franchise for a decade, Radcliffe said that he rarely gets recognized while out in New York,

"I'm 5ft 5in, so no one gives me a second glance. And New Yorkers are quite blasé about celebrities, anyway."

On his estimated wealth, with some reports suggesting the actor is worth over £51 million, the actor added: "I have no idea how much money I've got. Do I deserve it? F**k no! No actor does. But at the same time, you wouldn't turn it down, would you?"

Read the full Daniel Radcliffe interview in the March issue of Esquire, on sale Thursday, 2 February.
[From Digital Spy]
That's awesome that he's all "I don't deserve the money, but I'll take it" and that he's so self deprecating without feeling sorry for himself or complaining. He's a lucky guy and he has no illusions about it.
Daniel is also about to shoot another film, in which he'll probably go full frontal as he did in Equus on stage. In an interview with Heat Magazine, he said that he was asked by filmmakers not to shave down there in order to portray the character accurately, but that it wasn't an issue for him. He also said "I don't like girls with nothing down there either. It freaks me out."
"This is way too much information, but I don't like girls with nothing down there either. It freaks me out. You have to have something, otherwise it's f**king creepy," he told Heat magazine.

Radcliffe made the comment when asked about the controversy over getting naked for 2007 stage show 'Equus' and the fuss over his ample of pubic hair.

"I was like, 'Yeah, of course I do!'" Radcliffe said. "I'm a Jewish man! We have hair down there."

He said he was told to keep it natural for his new project playing a Jewish man in 'Kill Your Darlings'.

"It's funny actually, I've just been having a discussion with the guy who's directing my new project," he said.

"It might have a bit of nudity and he said, 'Just to let you know, if you're getting naked, no landscaping of any kind. This is the '40s and you're playing a Jew'.

"I was like, 'Pretty much there anyway, mate! Not a huge amount of maintenance going on'. I mean, there's a little bit obviously, for courtesy."
[From Entertainmentwise]
Well Daniel doesn't have this issue because he's admittedly not manscaping, but why would filmmakers insist that he not tidy up down there? Don't they have merkins for men, or are they hard to come by? God, that is cracking me up so hard! I'll try to be brief on the issue of female intimate grooming, as it's a touchy subject. I'll just say that I've never dated a guy who shared Radcliffe's stance on this issue and I'll leave it at that. (Janeane Garofalo agrees with him though.) I'm sure there's a tasteless Harry Potter joke in this story, but all the ones that come to mind are real groaners.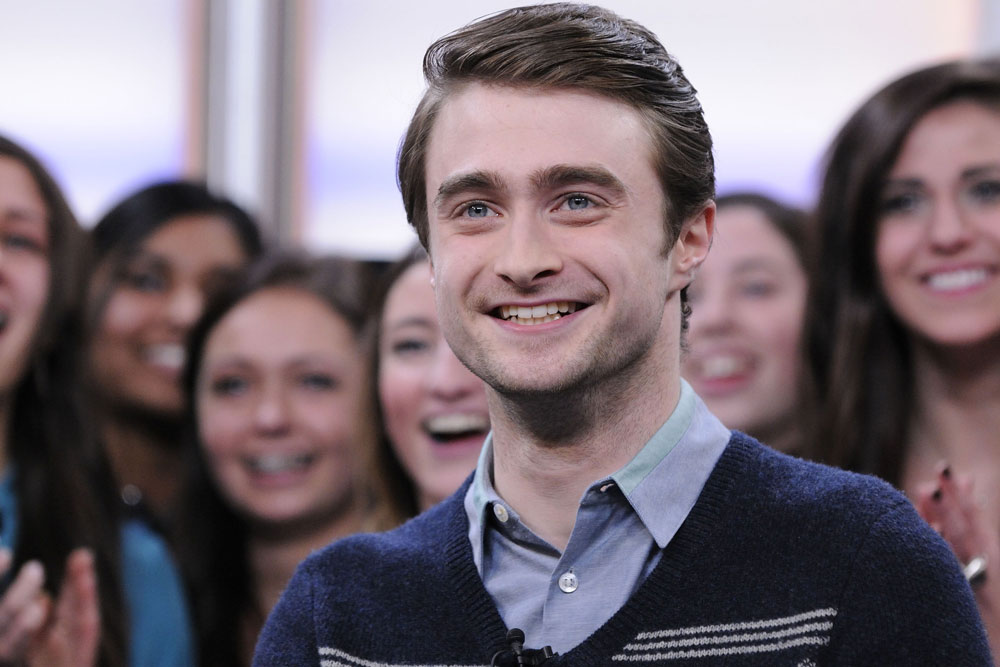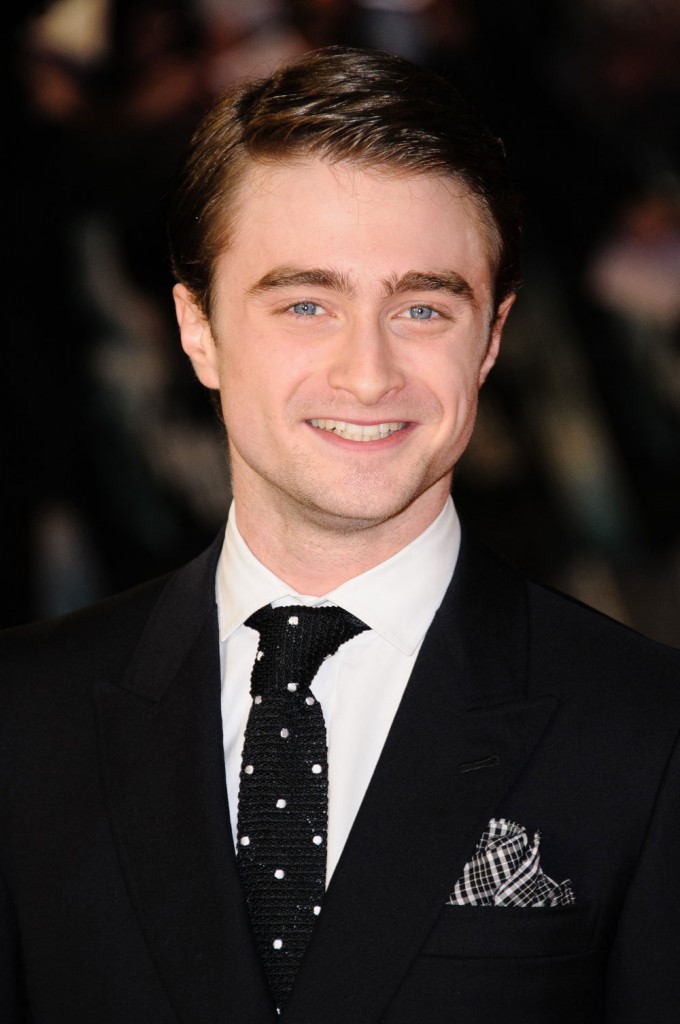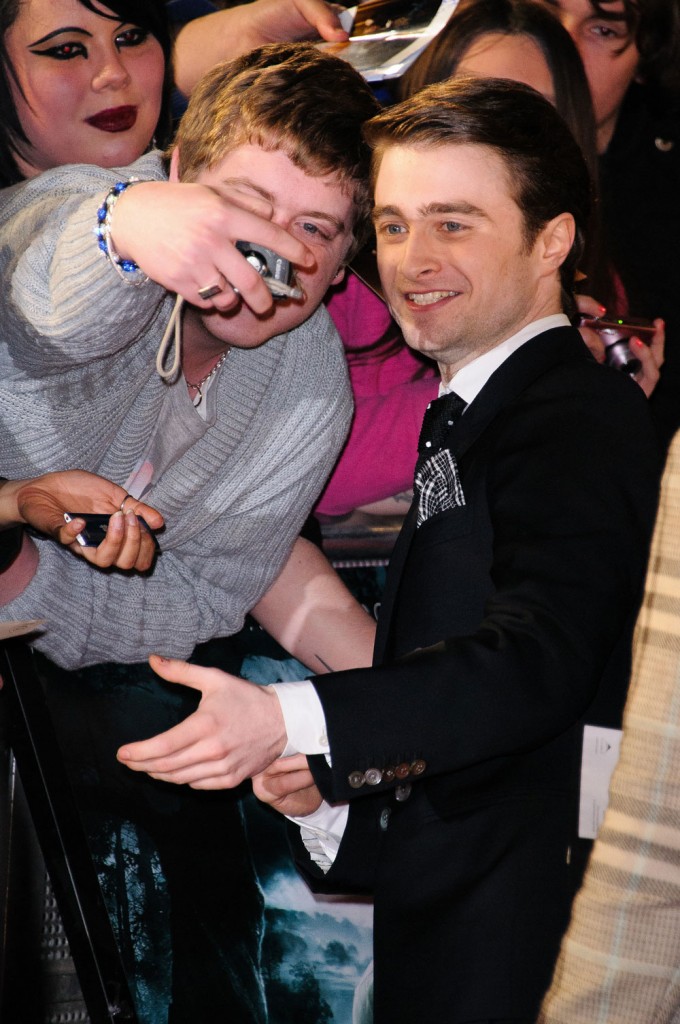 Here are some photos from The Woman in Black premiere in London on 1-24-12 and from an appearance Daniel made on Much Music in Canada on 1-26-12. Credit: WENN.com.