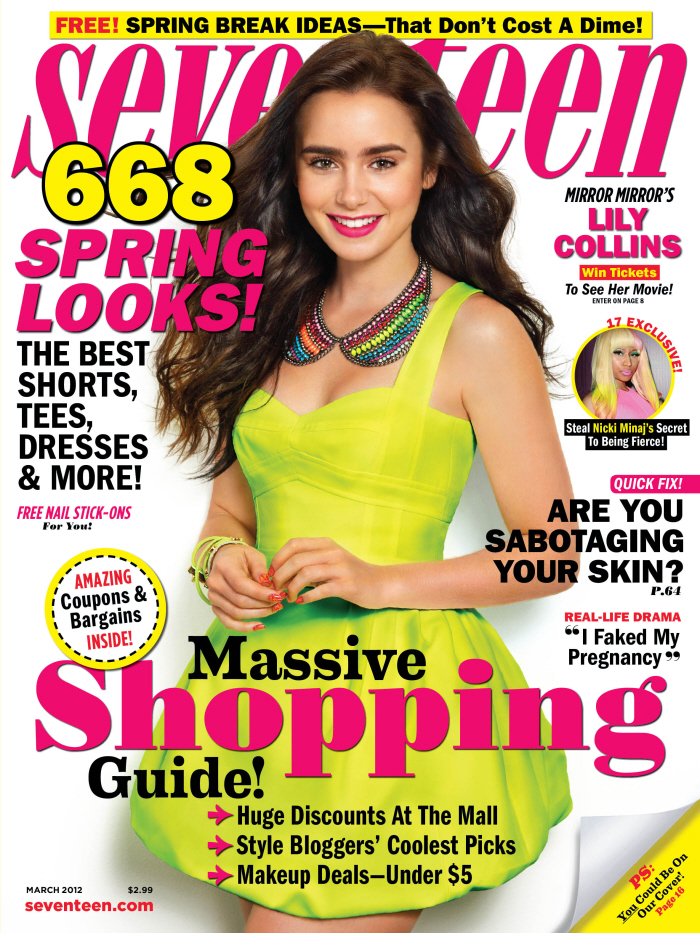 Lily Collins is the "Snow White" in the awful-looking Mirror, Mirror, the one with Julia Roberts as the Evil Queen. We've covered two trailers from the film, both equally terrible, both with increasing levels of hair. Now, some people yelled at me for pointing out Lily Collins' eyebrow issues – but I just don't understand how other people can NOT find her eyebrows distracting. This is not a Brooke Shields issue, where a girl is groomed but she just rocks a really strong brow. What's going on with Lily's brows looks flat-out unkempt, and I find it difficult to believe that no one at the studio had any problems with it. Beyond the grooming issues, I do think she's a pretty girl – miscast as Snow White, yes, but pretty. Imagine how much prettier she'd look without the shadowy unibrow.
Anyway, Lily covers the new issue of Seventeen Magazine, and she talks about the fur-covered elephant in the room:
On her eyebrows: "It used to bother me – having bigger, fuller brows. I even plucked them once so I'd fit in, but I hated them and couldn't wait for them to grow back. Now I embrace them. I've realized the quirky things that make you different are what make you beautiful."

On her last name (she's the daughter of music legend Phil Collins): "My last name may have opened doors, but I have to keep them open."

On her celeb crush: "It's weird to have celebrity crushes now because I could actually meet them or work with them! When I was younger, it was definitely Leonardo DiCaprio in Titanic. I had pictures of him and I had 'NSYNC posted. I had the biggest crush on Justin Timberlake!"

Love advice: "My advice for girls who are waiting for their Prince Charming is to be open for anything. Be open to new experiences, be open to the idea that it may take longer than you want, but if you're open to meeting new people and new adventures, then love will come along."
[From Seventeen]
That interview made me like her a little bit. She's following the same kind of girlish, princessy publicity strategy of someone like Taylor Swift, I think. So, basically, I think she'll do well in the industry, and I won't have any problems with that. As for the brows – I understand that she thinks her brows contribute to her individuality (perhaps like Swifty stands up for curly-haired girls). Well, I have brow issues too, but Lily does not represent me. Because I know I look better with my stuff groomed. It's not a individuality thing – it's just one of those simple, superficial things that we do to look more attractive.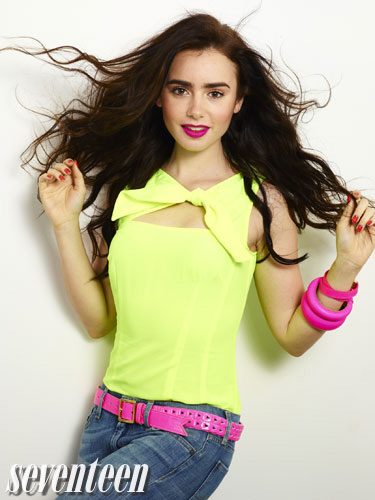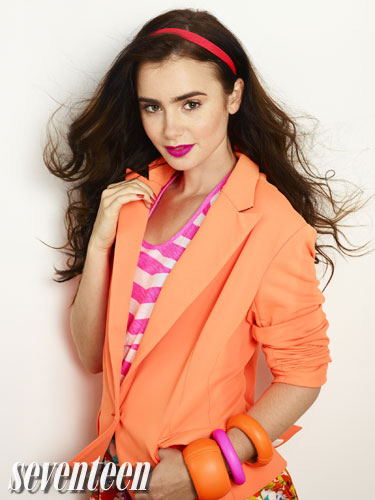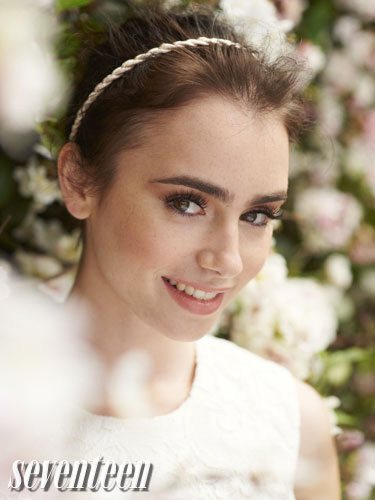 Photos courtesy of Seventeen.